Last Saturday was recruitment day for new designers in our office in Indonesia. But this event was like no other we've done before! Since our company is growing rapidly, our recruitment process has now become more competitive and sophisticated.
Can you recall the last time you joined a recruitment event as an applicant? You were probably feeling so anxious, tense and just wanted to get it over with. So, to make the experience more unique for the applicants, we pushed ourselves to get to know the applicants better through our more thorough, intensive and personalized way of recruiting. If you're about to organize a similar recruitment session in your company, here are some lessons we learned as well as tips we can share in setting up one for a creative company like ours.
Tip #1: Take time to know your applicants. Don't rush it.
Aside from a more rigorous process this time around, we tried our best to radiate a positive energy to the applicants so they'll feel more comfortable with us and can perform their optimal as well as show the ''real'' them while giving more effort to fulfill the tasks and all the requirements.  Our recruitment event consisted of 2 phases.
PHASE 1
After applicants sent their CVs and portfolios to our email, they filled an online questionnaire wherein we asked them a series of questions to learn more about their personality and communication skills. From all the CVs received, our sorting team then selected 12 best applicants who would proceed to the interview and design test sessions.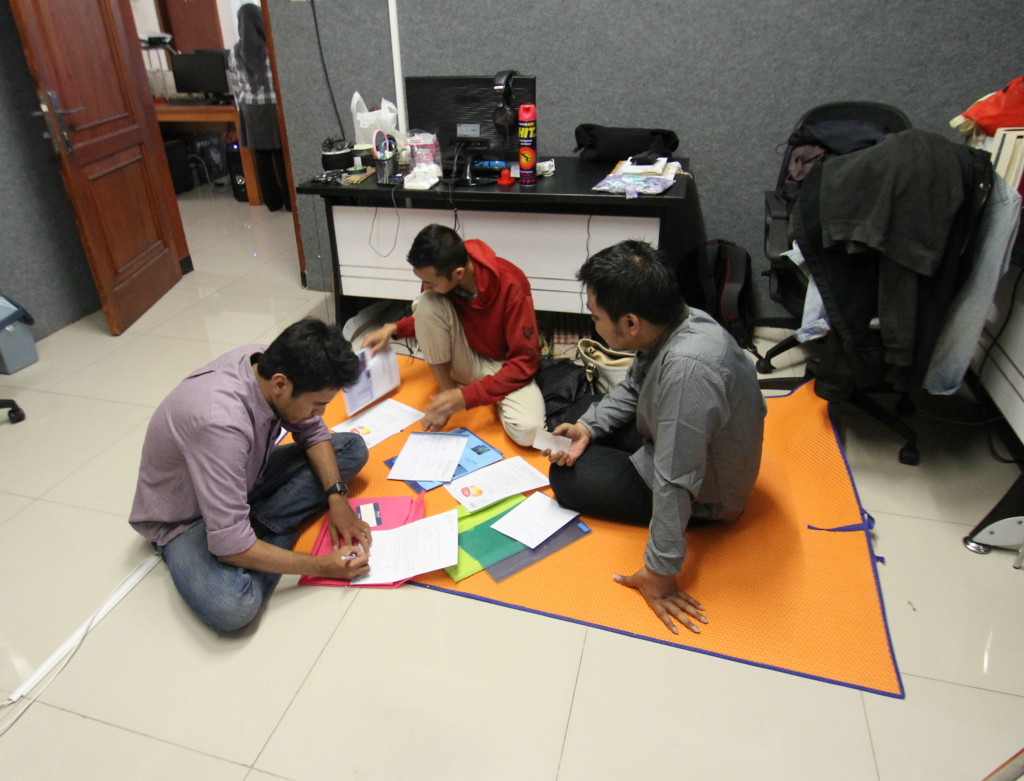 PHASE 2
The second phase was when we conducted the interview and design test sessions. This was also the first time we got to meet with the shortlisted applicants face to face. These interviews focused on design knowledge and offered the interviewers a more in-depth knowledge of the applicant's background, personality, and skills. In the practical assessment of our recruitment event, our project leaders created several customer-based design tests to see how the applicants' design abilities would suit our company's design standard.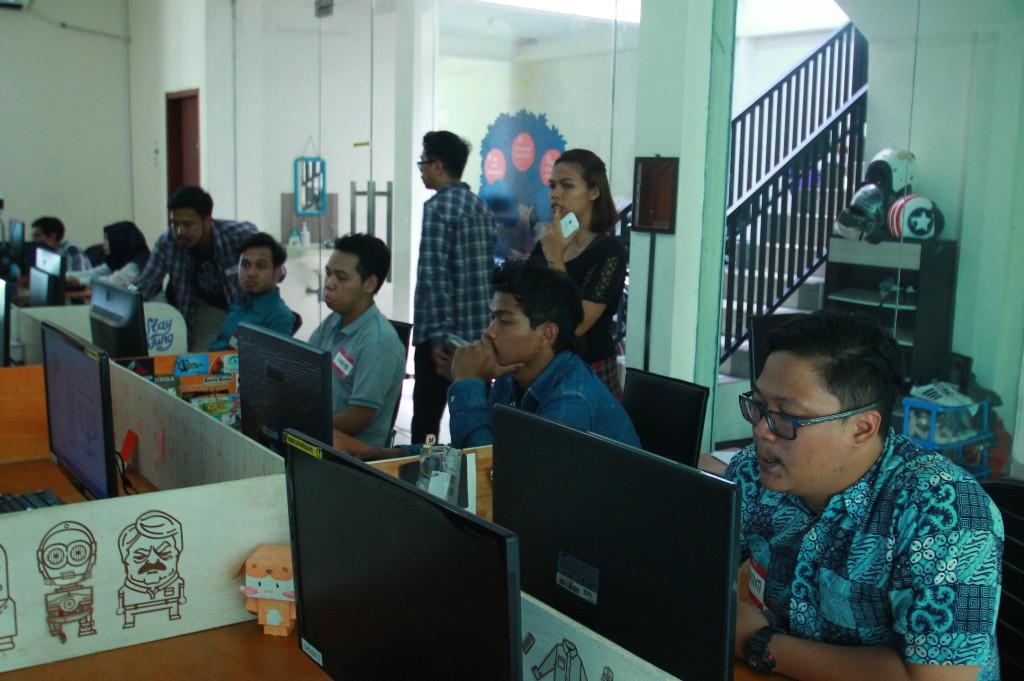 These tests were given both as individual tasks and group tasks. Towards the end, each applicant had to present their final outputs to the rest of the applicants as well as to the office members.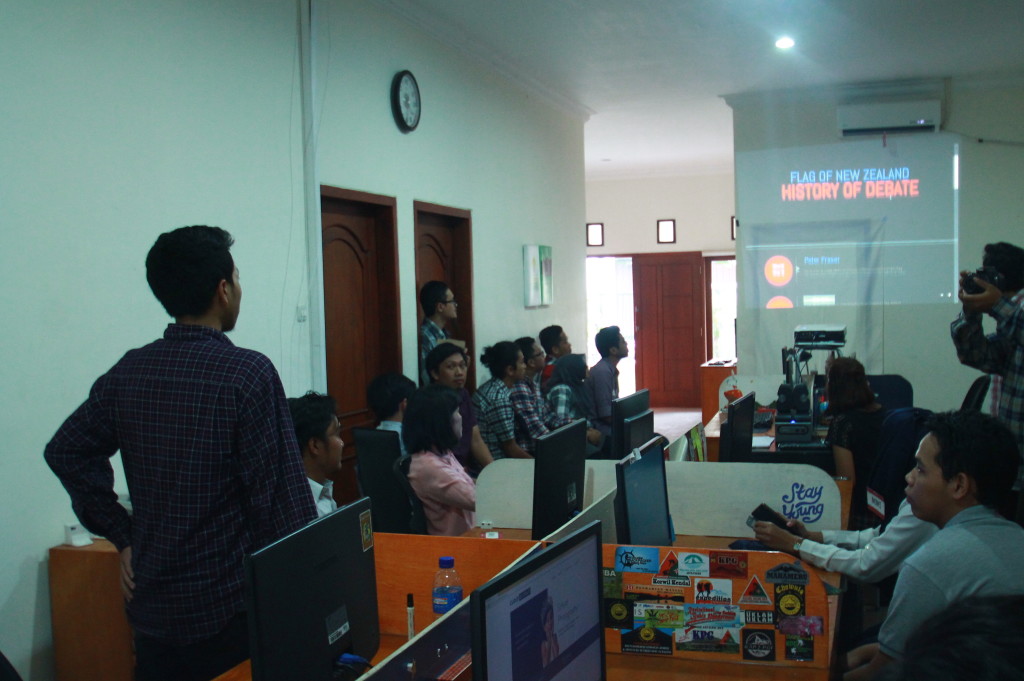 Tip #2: Test your applicants within an unexpected environment.
It's easy for all your applicants to do well if placed within a setting that's comfortable and familiar for them. But to put them within an environment that's unique and unfamiliar for most allows you to see who can truly shine, do their best and stand out among the crowd. One way we did this is by testing their command of the English language—something applicants aren't used to since English isn't their native tongue. In last Saturday's recruitment event, our team members Ellis, Angger and Anwar served as coordinators for the interactive English assessments. These were designed to assess their ability in written and spoken English as well as to gauge their skills in leadership, personality, confidence, proactivity, responsibility, and teamwork.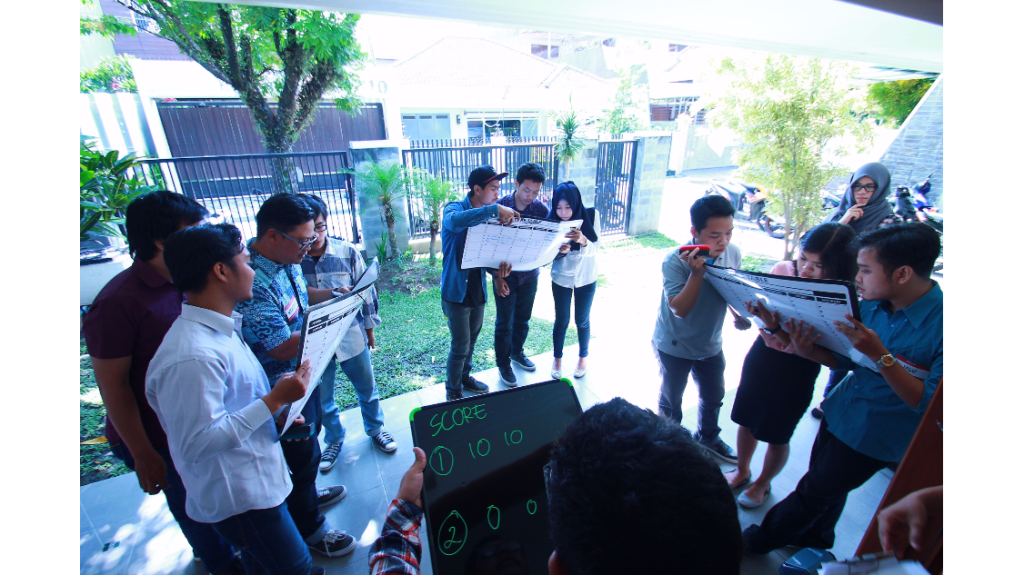 Tip #3: Present your company the way you expect your applicants to be.
Right from the hiring process, you should already serve as a role model to embody the values you expect your future employees to uphold. For example, aside from being given starter kits at the onset, applicants had the chance to have their pictures taken in our homemade photo booth. Through this, we also send an implicit message that we expect applicants to be highly creative like the way we designed our photo booth to welcome them.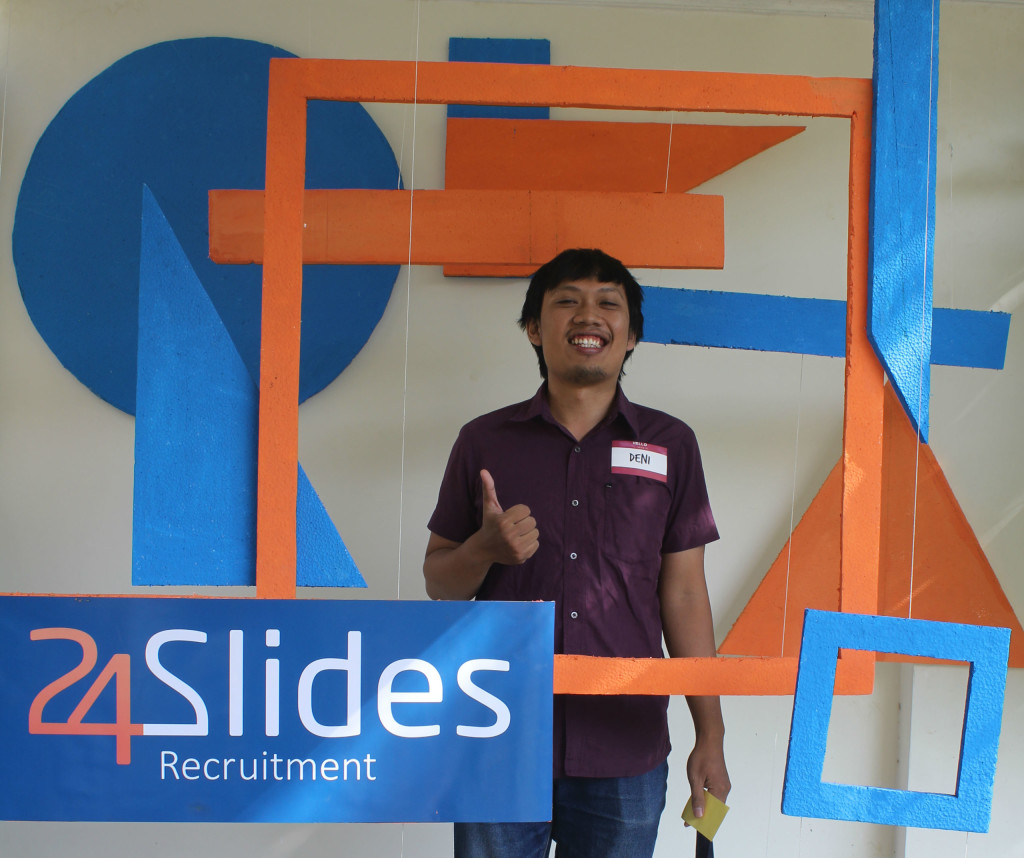 At exactly 8:30 a.m., Novika and Yudha kicked off the event with a brief but captivating introduction of the company. Again, apart from building rapport and trust with the applicants, this also shows we expect future hires of the company to be punctual, possess good communication skills, have a basic knowledge of the company and the job.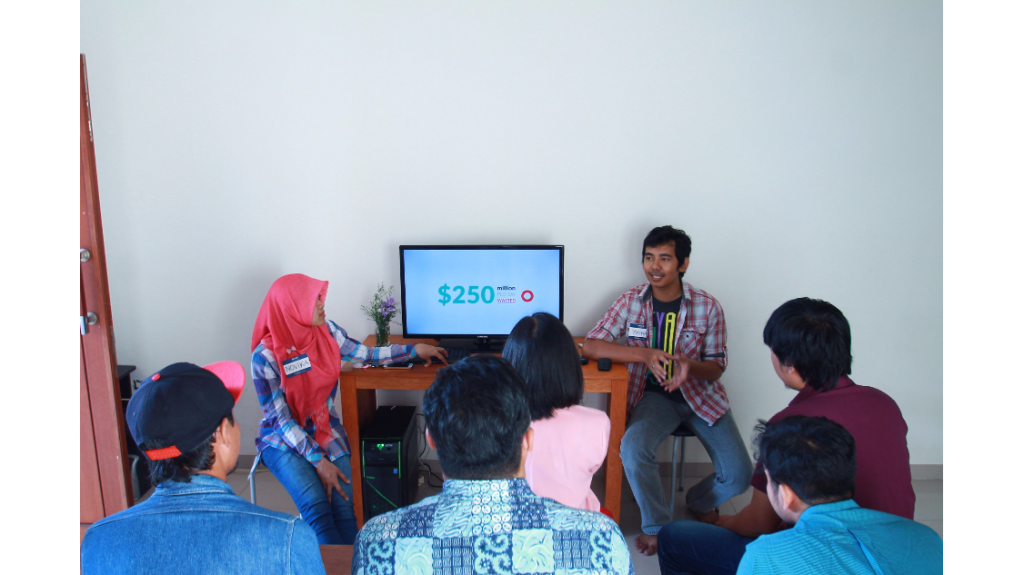 To cap off the day, we asked several applicants' opinion about the recruitment day. And they all agreed that it was the ''best recruitment event'' they have ever attended. Furthermore, this recruitment had the highest turnout of applicants. All invited applicants were the best of the best. Mission accomplished! Just as the applicants hopefully learned a lot from this event, we likewise went home with new knowledge and memories, carrying with us these inspiring and encouraging words from the applicants. And so, with smiles on our faces and joy in our hearts, we look forward to our next recruitment day. We hope you've picked up a thing or two as well from this exciting experience!