24Slides Ied Holiday – Get 20% discount from 24Slides on Vimeo
Do you sometimes feel like going through the motions of life in an autopilot mode? When seemingly endless tasks divide your attention and eventually drain your energy as well as creativity and the quality of your work?
What you often need to fight this chronic stress is to take a short break. And that's exactly what our team in 24Slides is doing this coming July 15-23.
This is great news for you! Holiday treat? How?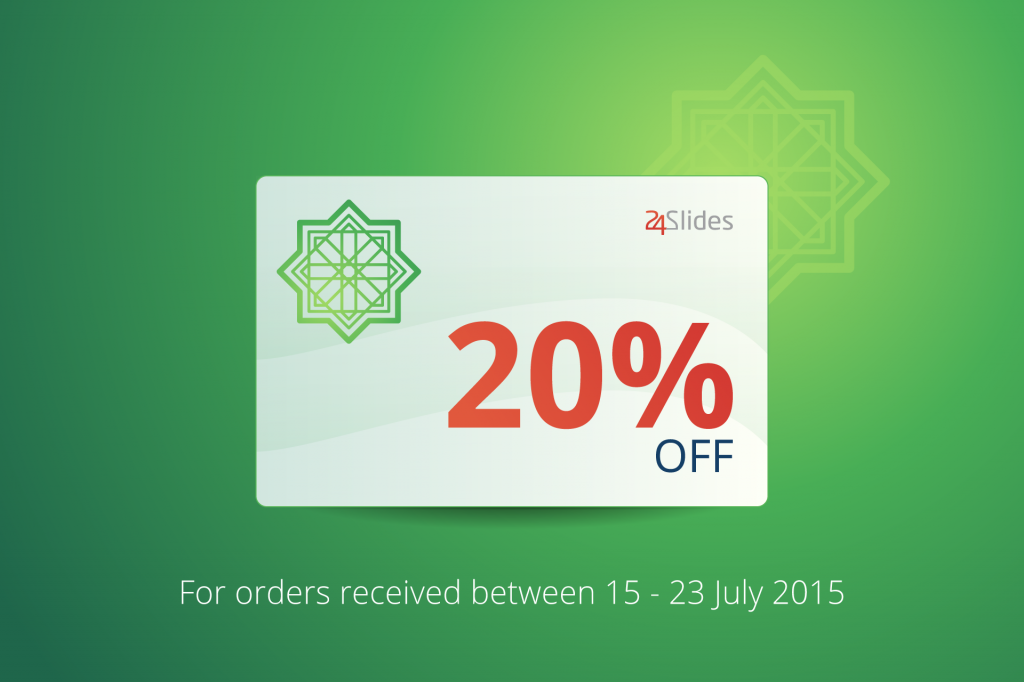 Because you can join us while relaxing and recharging our creative juices. OR you can enjoy a special holiday treat we've prepared for you by getting 20% discount for all orders made during this period.
We guarantee to work on these orders once we get back on July 24 with recharged energy, renewed creativity and rejuvenated spirits! That's not gonna be a holiday treat for us though ;).
Feel free to leave your orders here to avail of this 20% discount for a limited period.
A happy and restful holidays!