Mother's Day is just around the corner! It's that time of the year again when sons, daughters and husbands run into frenzy thinking of what to give or do in honor of their mothers. Sales of chocolates, flowers, greeting cards, restaurants and even overseas calls reach a record high.
But although this special holiday for moms traces its roots back to the US, nations all over the world have been celebrating this day in their unique ways. Here's a look at some of the ways countries from various continents pay tribute to moms: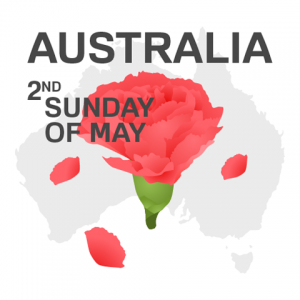 Australia- like in the US, Mother's Day falls on the second Sunday of May. Australians honor their moms by wearing carnations. The color of the carnation will depend on whether their mother is still alive or has passed away. Aside from carnations, chrysanthemums are also quite popular floral gifts for their "mums".  Want to know what different flowers represent? Here's a handy guide to know what you can give mom this Mother's Day.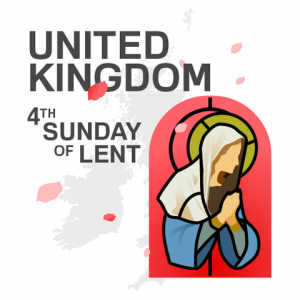 United Kingdom- like Americans, Mother's Day falls on different dates every year. But unlike in the US and other countries, the British celebrate Mother's Day during the 4th Sunday of Lent.  Called "Mothering Sunday" in UK, this tradition began as early as the 1600's and originally was a day set aside to worship the Virgin Mary, visit their hometown, "mother church" and their families. Discover when other nations celebrate Mother's Day this year.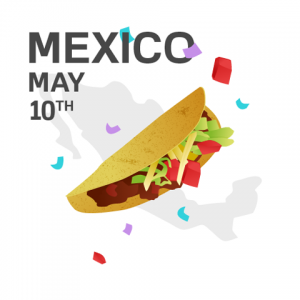 Mexico- if Australians, Americans and the British celebrate Mother's Day on different dates of the year, the Mexicans hold this tradition on a fixed date of May 10 annually. In 2012, the president of the national association of restaurateurs himself declared May 10 to be the busiest day of the year for restaurants in Mexico.  This day is filled with colorful excitement, energy, food and music. In particular, mothers are serenaded with a morning song "Las Mananitas" and given traditional early morning meals.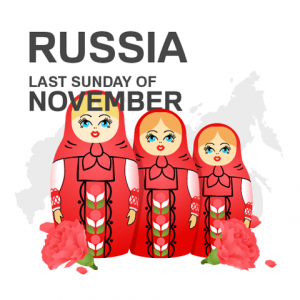 Russia- the celebration of mothers in the former Soviet Union coincides with International Women's Day which falls every March 8. Even if in 1998, post-Soviet Russia decided to move Mother's Day during the last Sunday of November, gifts are still traditionally given in March during this internationally observed day to honor women in general. Learn more about International Women's Day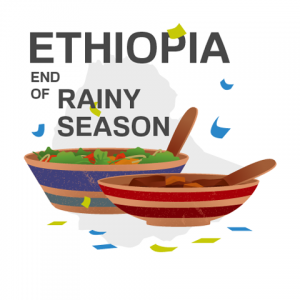 Ethiopia- As a nation who takes pride in family values, Ethiopia needs not one, not two but three days to honor their moms. Mother's Day is celebrated towards the end of the fall rainy season, as part of the 3- day Antrosht festival dedicated for moms. Once the weather clears up, grand feasts follow where overflowing foods and traditional recipes fill the table and singing and dancing is shared by families.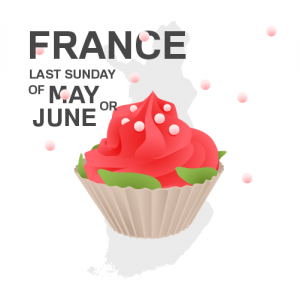 France- Mother's Day in France is called "Fetes des Meres" and is held late May or early June depending on Pentecost. It didn't become an official day of celebration until 1950. During this special day, a family dinner is the norm where moms are traditionally presented with a cake that looks like a bouquet of flowers. Consider baking a cake for mom this Mother's Day with some innovative cake ideas. See more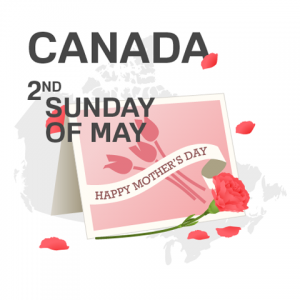 Canada- Like in the US, Mother's Day in Canada falls every second Sunday of May when mothers are showered with cards and flowers as expressions of love.  Due to the strong emotional value attached to it, Mother's Day in Canada is considered the 3rd most popular festival, next only to Christmas and Valentine's Day.
Although Mother's Day has been commercialized to a great extent all over the world and is celebrated on different dates and ways, the spirit of love and emotion that connects families with mothers remains the same throughout every nation. And although Mother's Day may just be a single, special day for most, it pays tribute to the love and care mothers give throughout the year. So to all the mothers out there and for all that you do, thank you and Happy Mother's Day!