It's 2016! For many of us, the post-holiday doldrums are still in full swing.
And if you're one of those who have to withstand freezing temperatures, it's going to seem 10 times harder getting back to ''normal'' life. Much less, following through all those grandiose resolutions you confidently made just before New Year's Eve. Certainly makes it seem impossible to be excited about 2016, doesn't it?
Not for us at 24Slides. Even after all the festivities, gift giving and partying from the holidays, the thrill continues as we introduce some changes that are going to be exciting not just for us but for you as well.
New Look for 24Slides Blog
We're kicking off 2016 with a new look for our blog. We now have a new blog theme and header to make our blog more aesthetically pleasing and user-friendly. Talking about New Year's resolutions, we've improved the ways you can navigate through the blog page so you can find the articles or topics you'd like or need faster and easier. With these changes, you can find our blog site looking more organized, structured, intuitive and as a result, more helpful and relevant for your needs.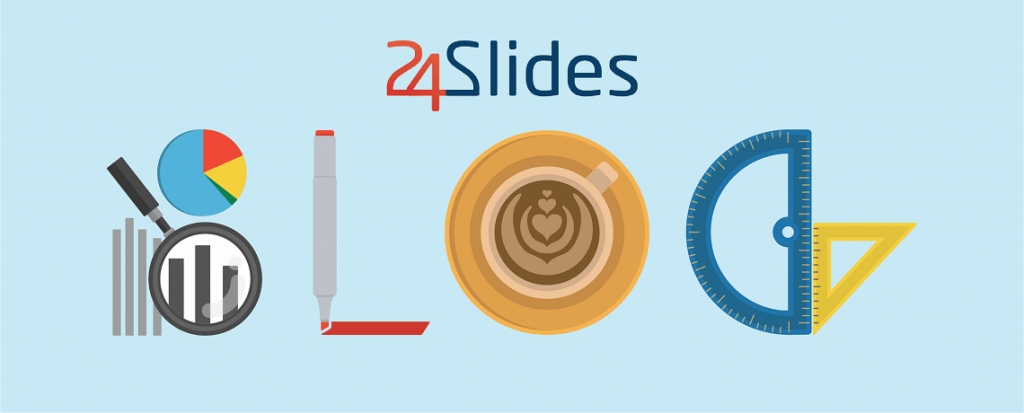 This blog header is produced by our new designer, Benny. Like a breathe of fresh air, he brings in new ideas and fresh perspectives about our blog and came up with this new design.
B stands for Brief. More than ever, we are writing more about the values we nurture within the company to provide the best services for our customers. In our blog, we want to present these thoroughly and  concisely with more vivid images, charts and illustrations.
L stands for Learning. As both blog and design are made more relevant for you, our readers, we present the highlights of our daily lives in our blog from where we can promote growth and new knowledge.
O stands for optimal and organized. We make the most out of our time to maintain a  balance between work and play. Enjoyment of the process is a crucial experience. We have this poster in our work space that says, May your coffee be strong and your Monday be short. Just a reminder that we are expected to be 100 percent ready and finish our day quick and clean.
G stand for graphical preciseness. We  believe that design is a solution. We'd rather take time to do our research for accuracy than to be hasty in our work and produce half-baked results.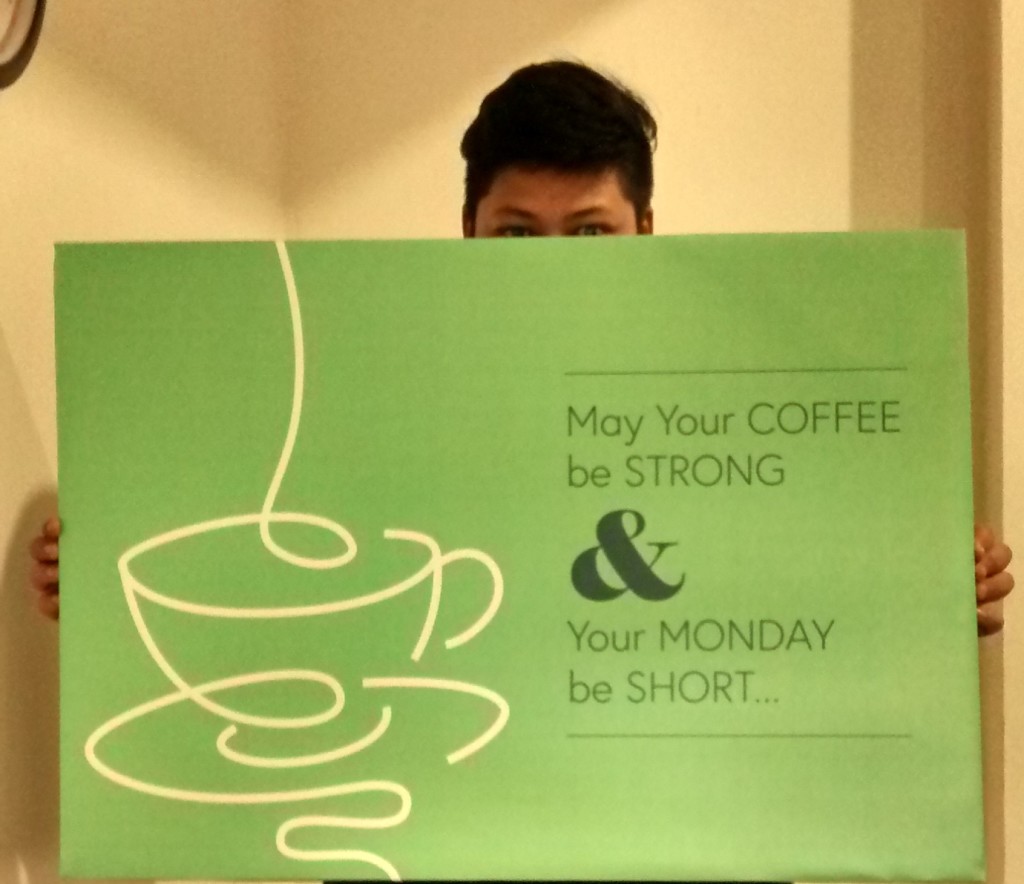 Aside from this new makeover of our blog site, we've also put up additional pages on our 24Slides.com website namely Corporate Social Responsibility and Career Opportunities page.
Corporate Social Responsibility
The corporate responsibility page explains some of the values we uphold and which proudly drive our company and workspace as well as some of the initiatives we do to create happier employees and a more productive workplace.
Get a glimpse of how 24Slides acts as a growth platform–how we have changed and are continuing to change the lives of a lot of people in both our offices in Denmark and Indonesia. This is a vital process as part of our growing business and as we sustain providing high-quality slides and presentations for you.
Career Opportunities
Our new career opportunities page is also up. If you're interested to see how we attract talents to be part of our growing team in a challenging yet fun environment, then this page is for you. We also have a short video illustrating our recruitment process and some testimonials from select team members.
New year, new look and new sites—definitely new reasons to be excited for the rest of the year. And we're just starting to warm up. For 2016, we look forward to more thrilling changes to come. It goes without saying that you can expect more ways of better serving you in the months ahead.
So whether it's more relevant information you're looking for, or improving the way we do business with you or even starting a new career with us, these are certainly things to be excited about for 2016, don't you think?