Who do you think should be on the most inspiring speakers list? Join 24Slides in creating the overview of most awesome people by using the hashtag #suggestaspeaker. We are launching an Inspiring Speaker Initiative to motivate more people around us. Together with your help we would like to pick out and share with you the list of motivating and inspiring speakers.

We will publish the list on our blog and get some of the speakers to share their presentation  and public speaking tips with you. In turn, we offer them our design support. The speakers will be be able to send their presentation drafts to awesome designers at 24Slides and get their presentations back completely transformed. 
Being in the presentation design business 24Slides gets in touch with many awesome people who are making difference in their workplaces and communities. Who are those speakers who motivate us most? These are the people who are passionate about their job, cause and business, those who strive to change the world and care about others. 
Whom can you suggest?
Suggest someone awesome. Someone you met at a conference or with whom you work side by side. These speakers may be famous or not; they can be professional speakers and the people who change the world for the better just doing a great job at work. The only requirement is that they inspire people around and change our world for the better.
You can suggest a speaker on any of our channels: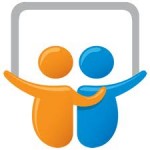 , send a message to our email , or leave a comment to the blog post.
Every season we will be choosing  one person to sponsor with awesome presentation design support. Follow our blog to see our first sponsored speaker within the coming week. Let's keep in touch.
Sign up for our blog updates to be the first to see the Inspiring Speakers List updates and read an interview with our first sponsored speaker.