7 Tips for More Effective Company Profile Presentations
Do you happen to be a startup business owner thinking how to present your company in the best light? Or maybe you're an established CEO who has delivered quite a few company overviews in their early days. It doesn't really matter because the art of presenting your business keeps changing and staying up to date is crucial. In this article, I'm going to outline a few little-known tips for more effective company profile presentations.
What is a Company Profile Presentation?
Your company's profile is like a resume, outlining its biggest achievements, goals, and potential. It should include all the data your possible clients and customers need to know. And just like you write your resume with the employer in mind, you should make your company profile thinking of the prospects and their needs. If you want to learn how to do that, read on for these 7 tips for more effective company profile presentations.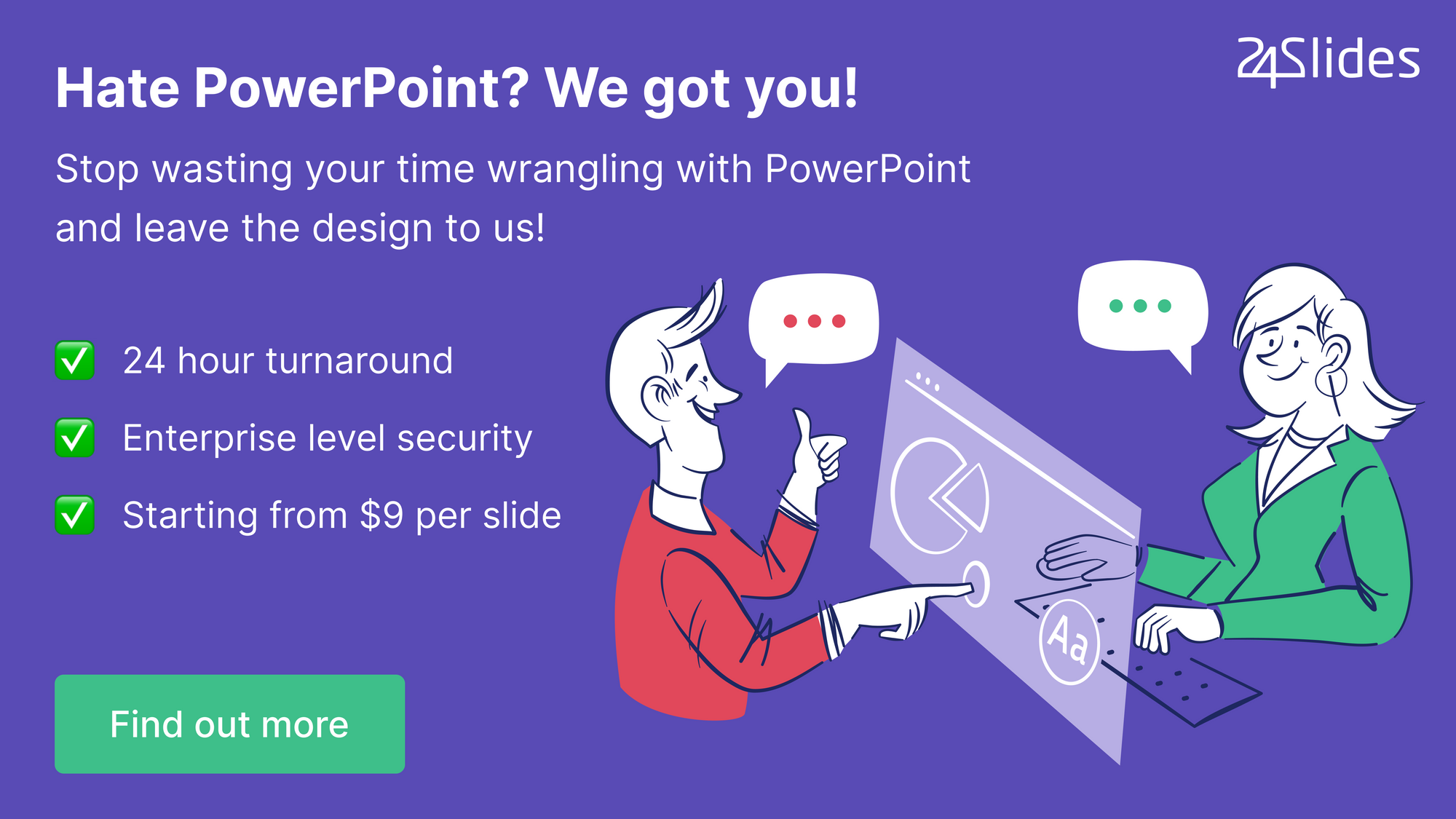 How to make a Killer Title Slide
The first slide of your company profile presentation should always contain all the basic company information. To determine what these beginning elements are, just ask yourself what would you want to know first about your potential client. Things like: Company name, Address, Phone Number, Website, Email etc.
But don't mistake your title slide with your company presentation's introduction. While your first slide should contain all this information, it's a terrible idea to stand in front of your audience and state these facts. That would be unnecessary even at the very end of your presentation when the audience actually needs to memorize it. Let alone at the beginning, when they're just getting to know you.
Outline all this information in your title slide like a pro. But if you're also presenting in front of an audience, keep in mind that it's just a placeholder. It's there to be soaked in while you tell some different story. For more on that, see PowerPoint Storytelling: How to start a presentation with impact.
Look at the Big Picture
The most important parts of any company overview are their exact goals and objectives. For this reason, one of the most important company profile presentation tips is to look at the big picture in order to determine what they are.
The ultimate difficulty with looking at the big picture of our company is the fact that we're often too wrapped up in the details. When you begin a new project, you know exactly why you're doing it. Your objectives, goals and the full-blown impact you want to make are all so easy to see. But once you start taking the steps – you stop doing that. The big picture is replaced by the next immediate step you need to make.
But that's a huge problem if you want to present your company in the best light. In order to mend this, take a look at the actionable steps you laid out in front of you. What are the things you've set to achieve in the coming year?  It is of utmost importance for your bigger picture to feel achievable to you. So it's a good thing you've been working on the details. Just re-trace them a few steps back, and try to see how it all turned out as a whole. Try to see what you've done so far as just a part of a whole, and visualize what would complete it.
Be Chronological
Unlike a regular business presentation, you can sometimes get creative with, an effective company profile presentation is usually set in its chronology. When people look at your company overview, they are already expecting the information to be laid out to them in the set order. That's because the format is so comprehensive it stood the test of time. By now, people are just used to it.
Products and Services
After your introductory slide, you should introduce your Products and Services. The key is to stay focused on the client problems in this part. You don't want to be talking about your solution at the start of this slide. Instead, take the time to illustrate a few problems that the audience can relate to. Talk about the faults of the already existing solutions, like Steve Jobs in his famous iPhone introduction speech.
If you have some previous successes, make sure to mention them like in the Steve Jobs example. This will establish you as an authority and someone who really knows what they're doing. Whatever you do, make sure to introduce every single feature of your product from the perspective of the consumer. First, talk about a problem, then introduce the feature of your products and services that solve that problem. Every feature that you want to outline in the company profile presentation should be approached in this way.
Introduce the Team
If you and your team work well off of each other, it's a good idea to make a group presentation when delivering your company overview. This is great if you're business partners with a shared vision. If you plan your group presentation and make sure everyone gets their favorite topic, you're in for a very successful company profile presentation. For more on that, see: Simple Group Presentation Tips for Maximum Teamwork Magic
If you can't present with your team, make sure to introduce it. If you want your company to seem trustworthy, it must be unified. So talk about your team members and how they're a part of your vision. Mention how they fit into the bigger picture, and how they helped you see it in the first place.
You can either dedicate a whole slide to listing your team members. Another great way to briefly show your team is to put up a group picture on a slide while you talk about it. This gives a sense of great collaboration, and you'll feel like your team is right there with you on that stage. That might help with the stress.
Be Interactive
One of the best company profile presentation tips is to stay humble through. Your vision and mission are important. But the best way to make them come true is to give your audience a voice and hear how they can enrich it. Not only should you time your speech so that there's room for questions after, but you should also ask the questions yourself through the presentation.
Just recall everything you had to double-think and question regarding your company. Then ask those questions to your audience, to see if someone can answer. Before you offer the solution to a problem, ask your audience to tell you how they would solve it. You can even introduce the features as questions. This gives your audience a chance to think of the solutions you thought of before you even mention them. That will make your company profile presentation ten times more effective.  For more on how to make your presentations interactive, check out these 12 crazy ideas.
Find the Right Templates
When it comes to choosing the right company overview templates, you can't go wrong with the standard format. Since your presentation is going to be chronological, every template is going to have the same elements in the same order. A great place to find the perfect template is in our free PowerPoint template library – Templates by 24Slides.
Your concern with picking the right template for your company profile presentation is to capture the branding. Make sure not to use too many colors. If you want to be unique, your brand should stand out. So you really want to pick a few shades that people start associating to your brand specifically.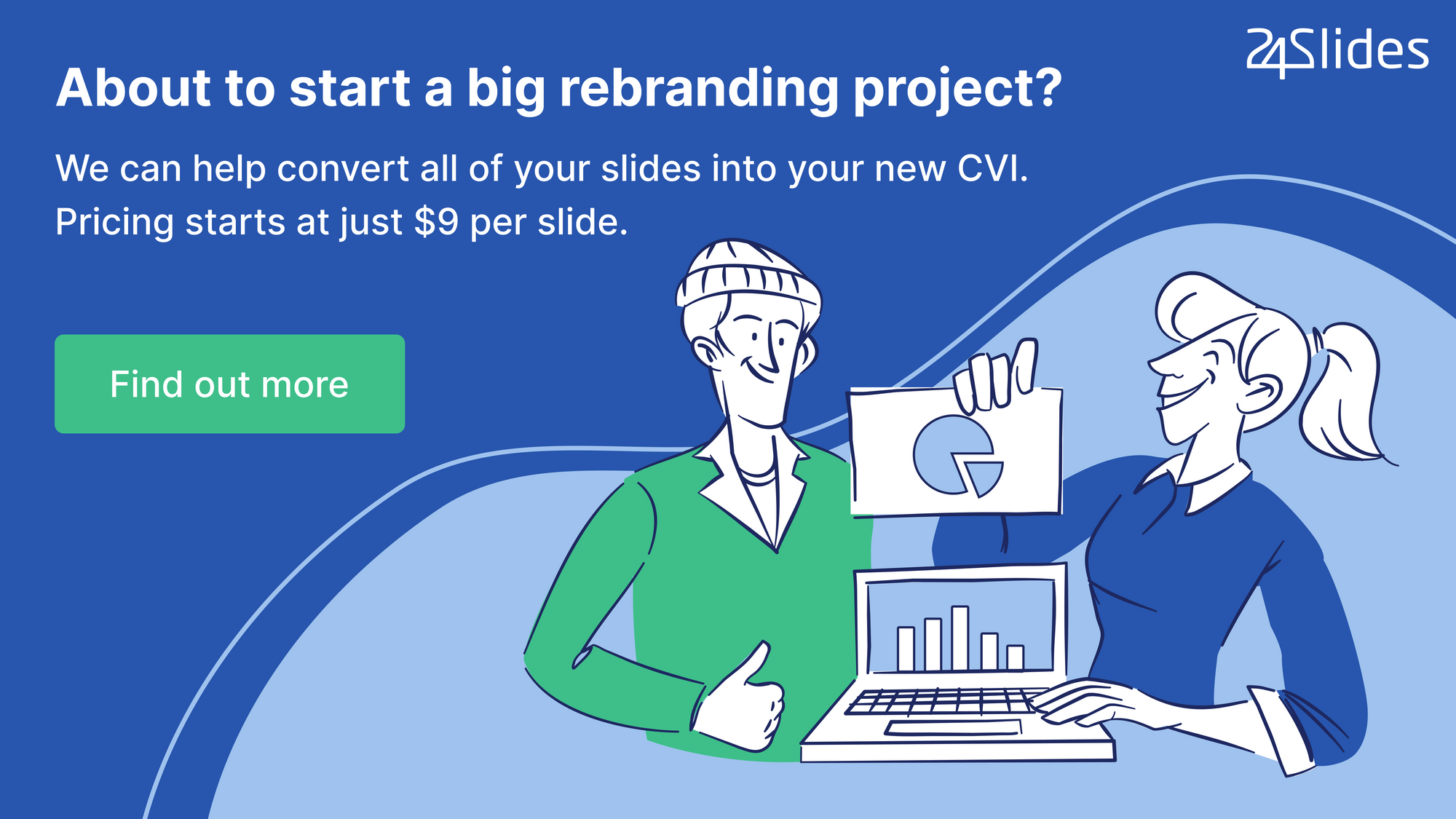 Use the color psychology to determine the best shades for your brand, and pay attention to what the others are doing. Let this determine the templates and slides you'll be using in your company overview.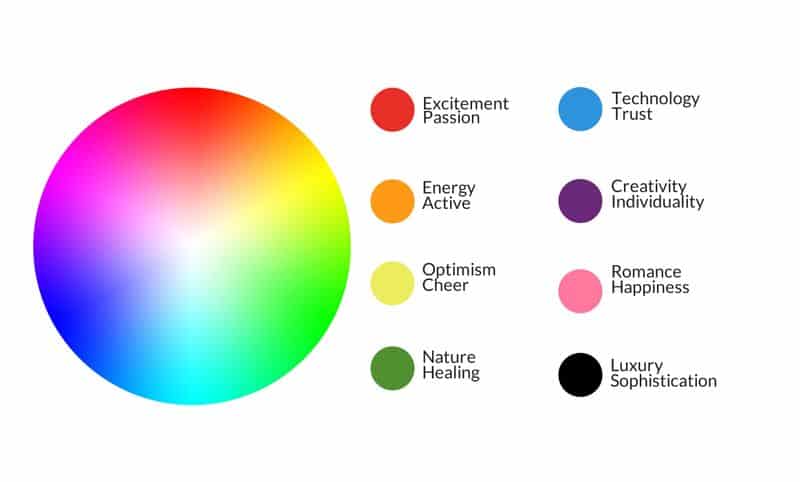 The Ending Slide
The last slide of your company profile presentation should always be a CTA. This also translates to your conclusion while you deliver the overview. Before you get into the questions, make sure to be specific, and tell the audience everything you need from them. Describe the type of investment you need from them, and the return they can expect. The only way to call the action is, to be honest about the action you need taken. Ideally, they should already be on board by the time the concluding slide's up.
But having a call to action is just standard practice for the ending of business presentations. What's important to achieve is to persuade your audience to take those actions one last time, if they weren't already on board. With that in mind, you can end your presentation daring the audience to take the action and see for themselves. For more on that, you might like our complete guide to ending your presentation with impact.
Now You're Ready to Present Your Company
As you can see, nailing a company profile presentation isn't that hard. Just make sure that you know what you're selling, and be honest about it. Talk about all the problems that exist before you start mentioning the features you're solving them with. Stick to those problems long enough in order for them to start resonating with the audience. Then, introduce your solutions, step-by-step, with questions and stories. Use the power of color psychology to chose the right look for your company overview template and make your branding visually stunning. Don't forget to include the rest of your team. This isn't a one sales rep job after all. And don't forget to be specific and honest in your call to action. Tell the audience what you really need – they'll appreciate the honesty. After that, kindly invite or dare them to take the action, and engage with the rest of your company's journey.