Improve Audience Engagement: PowerPoint Quizzes and Polls
Death by PowerPoint is a very common phenomenon that we've all experienced. But how to keep your audience engaged throughout a presentation? A very easy, straightforward way is to add interactive elements to your presentations like polls or quizzes. Here you'll some free audience engagement tools you can use to add PowerPoint compatible quizzes and polls to your presentation.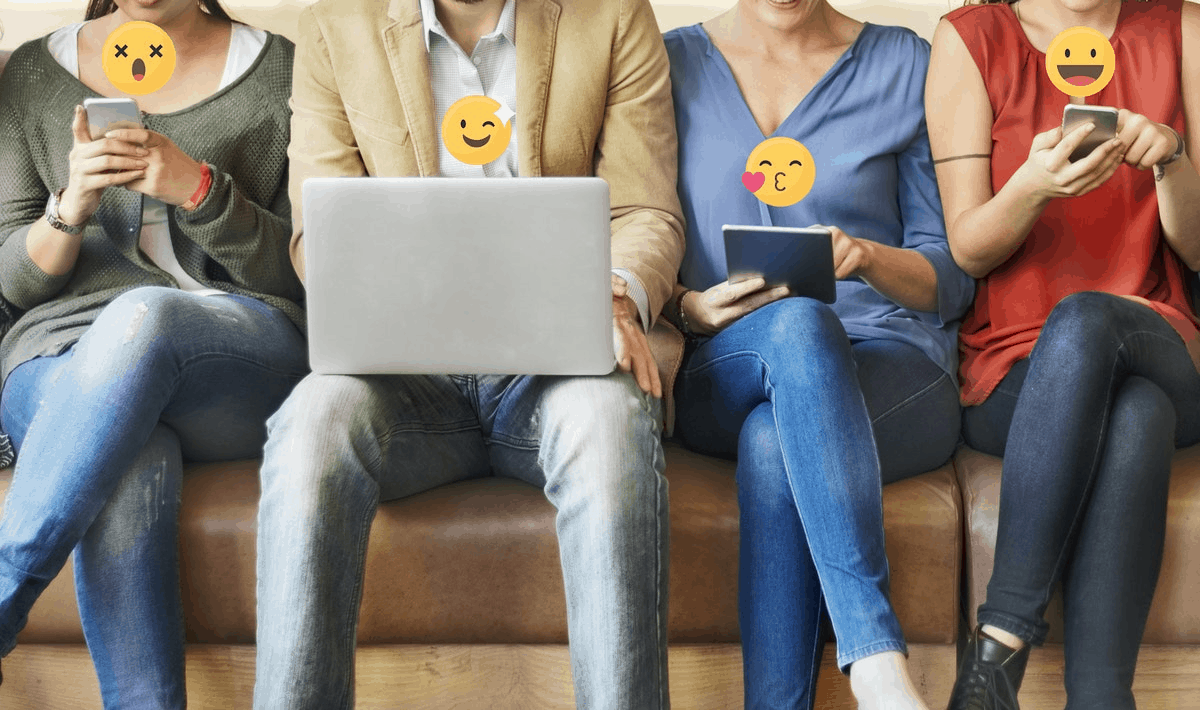 PowerPoint has gotten a bit of a bad reputation over the last years. And let's be honest – it's very easy for a PowerPoint presentation to get tedious and boring. Keeping your audience engaged can be quite a difficult task when going through dozens of slides. The speaker plays a huge role in this. You can make a presentation funnier and easier to digest, for example. Or you can work on your timing and your body language in order to make the presentation feel more energetic.
But one of the best audience engagement strategies to keep your audience awake is to make them active participants in your presentation. Encouraging questions and discussion throughout the presentation is an easy way to keep your audience's attention. However, there are many times that audiences are not so collaborative on their own. So what to do then?
Audience engagement tools like live polls and quizzes can be a huge aid for this. You can use it is to add a PowerPoint quiz and test your audience on how much they're actually learning. Or to gather live information and compare and contrast different opinions without depending on anyone's initiative to participate. You can gather input and data to illustrate your presentation's points. You can even use it to get feedback after you're finished presenting! PowerPoint quizzes and polls are a great and easy way to keep your audience active and engaged throughout your presentation.
Interactive PowerPoint Quizzes and Polls
Interactive audience engagement strategies are always the best option. It'll give the audience the feeling of being part of the presentation, and so, become more invested and interested in it. Even if it's just for the novelty, an interactive PowerPoint quiz or poll will certainly help you stand out from the crowd. Nowadays digital devices have opened a whole new world of opportunities for interactivity and collaborative work. So why not take advantage of it in your presentation?
If you're thinking about interactive audience engagement, then you have to try Slido. Slido is an amazing tool for audience engagement. From live polls to quizzes to brainstorming sessions and Q&A, Slido offers a wide array of interactive features for your audience. Each event you create will receive a code. Your audience just needs to go to Slido's website through their smartphone or tablet (or follow the QR code provided) and enter the event code to participate in any poll or quiz you've created.
Take into consideration that Slido is an interactive platform, so it has its own present mode. However, its easily integrated with many popular tools, like video conference tools like Zoom and Microsoft Teams. Slido is also fully integrated with Google Slides. You just need to install its add-on, and you'll be automatically able to add live polls and Q&A into your presentations. A Beta version for PowerPoint is currently available too!
Slido offers a free basic plan that includes up to 3 polls and 100 participants per event. Paid plans start at $10 and include amazing features. If you want to truly upgrade your audience engagement with PowerPoint quizzes and polls, it's definitely worth checking out.
Mentimeter is an online interactive presentation software. It's a great option when looking at audience engagement tools. It offers a wide array of options for creating live PowerPoint quizzes and polls. Bar charts, pie graphs, dots, you can choose what way you want to share the information with your audience. You can even create word clouds as a brainstorming or ice-breaking tool at the beginning of your presentation.
Once you've created your PowerPoint quiz or poll, Mentimeter will give you a presentation code. Your audience just needs to follow the Mentimeter link and add the code, and voilá! You'll get live data and input. And you don't have to download or install absolutely anything!
Mentimeter free plan includes 5 PowerPoint quizzes and 2 questions per presentation. However, in order to import previously made slides, you'll need a paid plan. These start at $9.99 per month. But the free option still includes many features that are worth taking a look at!
PowerPoint Quiz Templates
If you're interested in a more traditional approach to audience engagement, you can still use PowerPoint quizzes and polls. The downside to this is that you'll have to get the data in advance in order to be able to add it to your presentation. However, you can still use these PowerPoint quiz templates to give your presentation a more playful approach.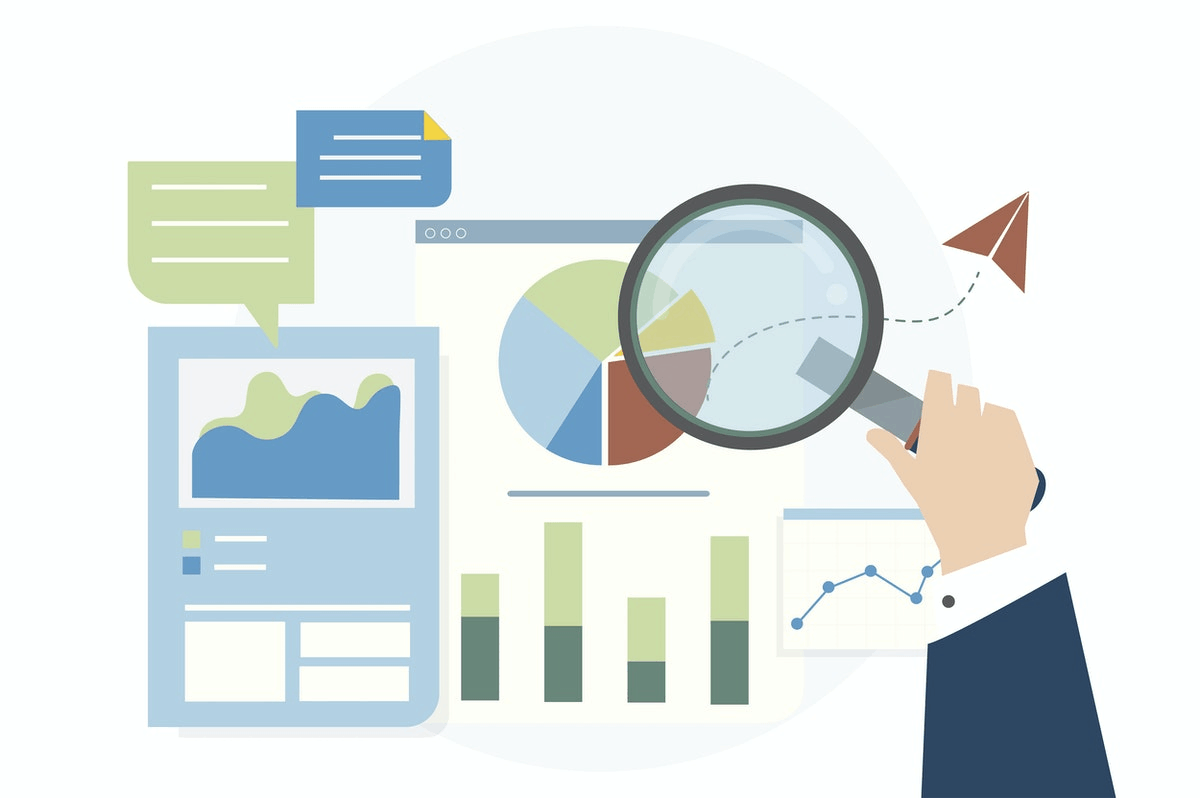 If you want to quiz your audience, you probably want to be more playful than intimidating. This beautiful template design will help you convey exactly that! Its bright colors and custom illustrations will help you keep your audience's attention at all times!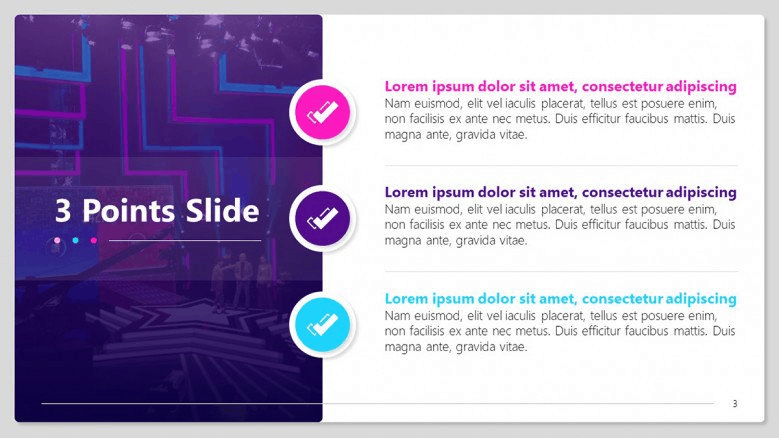 If you want a fun PowerPoint quiz but the illustrations are not your style, then take a look at this presentation template. You can use its slides to offer multiple-choice questions and highlight the correct answers. It's the perfect way to close your presentation and make sure your audience understood all the important details!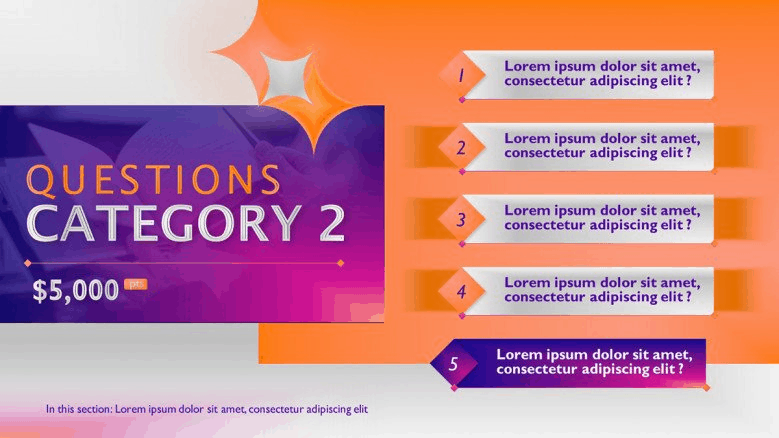 If you want to add a PowerPoint quiz, then why not take inspiration from some of the most classic games on TV history? This PowerPoint template will allow you to introduce your quizzes and polls as a Jeopardy game. Just like the previous ones, you can add multiple-choice questions, participants' names, and even their scores!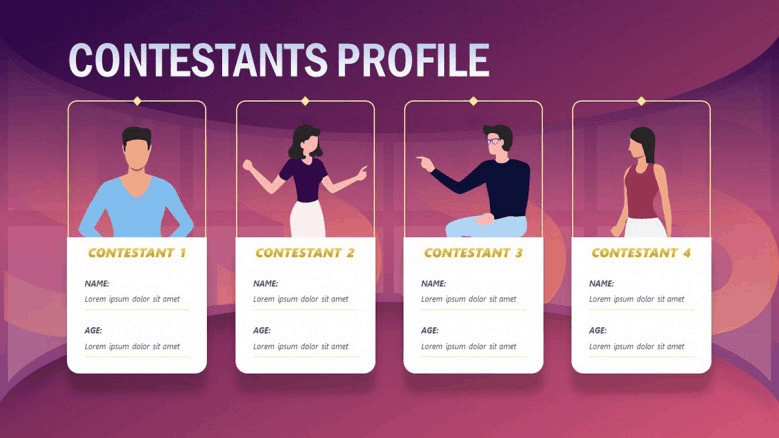 And talking about Jeopardy… Here's another more playful take on the same theme! This one includes amazing custom illustrations that will help you highlight your fun side. It also includes a scoreboard and a winner slide. Adding a PowerPoint quiz with this template will assure you that your audience will remember you long after the presentation is over.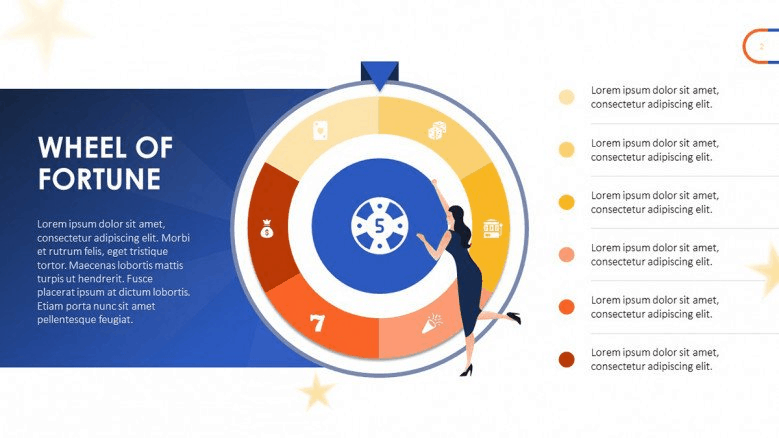 If you're considering taking a classic game approach, then you can't miss this PowerPoint template! Its design is perfect for adding data from polls and quizzes into pie charts and diagrams. It's casino-themed will certainly make for a one-of-a-kind presentation!
Not quite to your tastes? Here's another take on the Wheel of Fortune theme. Its bright red design will help you catch your audience's attention and quiz them!
More Audience Engagement Options
Audience engagement is key when working on a presentation. But there are many different ways you can work on it. Interactive PowerPoint quizzes and polls are of course an excellent option for keeping your audience on their toes and making them feel part of the presentation. But PowerPoint is an incredibly versatile tool! There are many audience engagement tools you can get through PowerPoint Add-ins, for example. You can add QR Codes in order to make extra information available instantly, or even simulations.
Design can also play a huge role when talking about audience engagement. Colors and layout can be used strategically to catch your audience's attention. Bland, all-white default PowerPoint presentations are the fastest possible way to get your audience bored from the get-go. So even if presentation design might seem like a secondary task, it can really pay off to spend some time and effort on it. Things as simple as animations and transitions can play to your advantage when used correctly!
Since making outstanding, eye-catching PowerPoint presentations takes time, we've put to your disposal hundreds of PowerPoint templates on our Templates by 24Slides platform. Here you'll find amazing designs that will help you catch and keep your audience's attention. And they're all completely free! But if you really want to upgrade your presentations, then consider professional PowerPoint custom design. Our professional designers will make sure that your presentations look amazing and convey your message and your brand perfectly. If you like our free templates, then you're going to love what custom PowerPoint design can do for you!