Best Free Online Presentation Tools to Upgrade your Slides
If you're looking for great, free, fun tools to upgrade your presentation game, then look no further! Maybe you're looking for a way to upgrade your PowerPoint skills. Or rather looking for a completely different software option to make presentation slides.  Don't worry, here you'll find some of the best free online tools you can use to upgrade your presentations!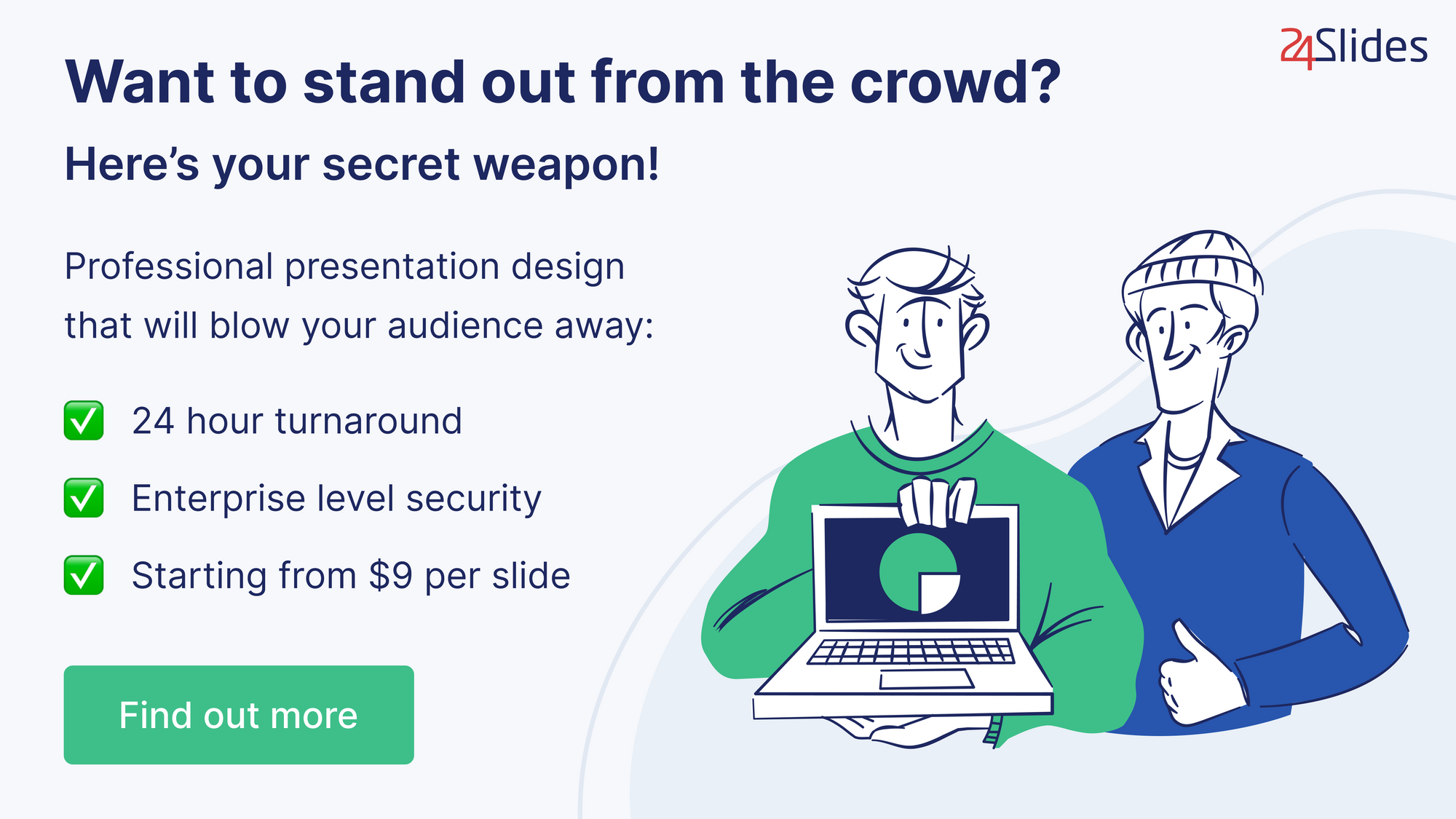 1. Online presentation software
Looking for an online replacement for PowerPoint? We've got you covered! Here are some of the best free online presentation tools you can use to make a presentation deck from scratch.
-Google Slides
If you're already familiarized with how PowerPoint works, and you only wished it had an online option, then Google Slides is the one for you!
Google Slides is the perfect option for people who want to be able to edit their presentation slides wherever they go. You don't need any sort of software or technical specs for you to use it. Even better, you can get access to it with just a free Google account.
And just like the rest of the Google suite, one of its most powerful features is the ability to collaborate on projects in real-time. You can work altogether with your team, add comments for improvement, and see the edits and changes each one has done to the slides.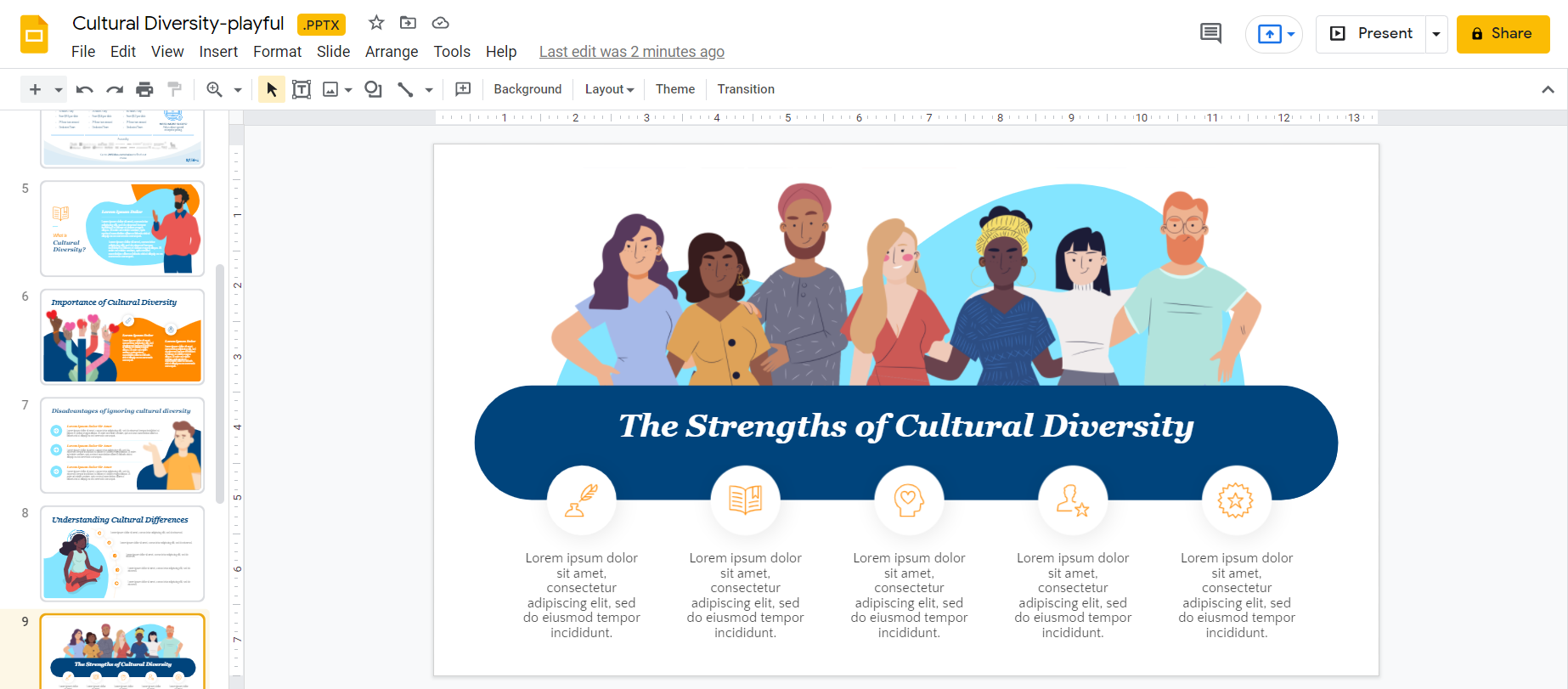 -Prezi
For presentations with an intense wow factor, Prezi is the online presentation tool you're looking for!
Prezi's unique animation and transition options make for eye-catching, impactful slides. It's also perfect for non-linear presentations, as it gives you a birds-eye overview of the complete presentation. From that, you can "jump" around from whichever section you want, depending on where the discussion goes.
Just be aware that, as much as this can be an incredible asset, it can also become a nuisance. Many people find Prezi's presentation style over the top, distracting, and even confusing. Think carefully about your presentation's objectives and your audience to see if Prezi's design is the right fit for you.
-Visme and Canva
If you're not a professional designer and you're looking for easy-to-use software with excellent templates, then you might want to check out Visme and Canva.
With these two, their drag-and-drop features will certainly work wonders even for those with little to no experience. While they are not explicitly designed to work on presentations, they both have a considerable amount of options and templates for creating your slide deck.
While the premium versions offer many more features, you can still found good options that each site provides for free.

Of course, these are just some of the many options out there to create outstanding presentations. You can read the complete list of online PowerPoint alternatives worth checking out here!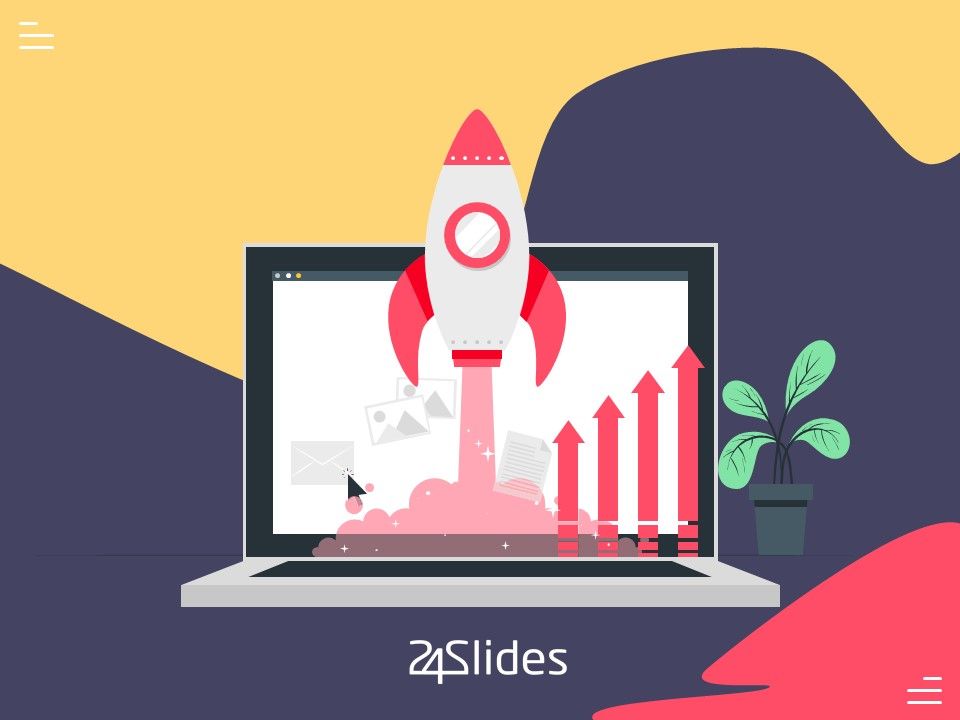 2. Online tools for presentation engagement
The 'Death by PowerPoint' syndrome has given presentations a bad reputation, but it has also revealed a crucial thing to consider: Engaging with your audience is essential to make an effective presentation.
Luckily, nowadays, there are many online options available for creatively and effectively making your presentation more interactive and compelling for your audience.
Having your audience participate in your presentation can be a challenge. So why not use all the advantages of digital live-polling? Believe it or not, this is now an option for everyone. Mentimeter offers different types of pre-made interactive questions and polls slides, including multiple-choice questions and word clouds.
When presenting, your audience just needs to go to the Mentimeter site, type in your presentation code, and they'll be able to answer! You'll immediately get the results and will be able to display them in your presentations for further discussion. Perfect for making your presentations more interactive!
Mentimeter has a free plan that includes unlimited presentations and audiences, but only 2 question slides and 5 quiz slides per presentation. Paid subscription plans include some extra unique features, like exporting the data you've collected.  
Just like Mentimeter, Slido is another excellent option for engaging with your audience and make them active participants in your presentation. You can use it to collect feedback, test their knowledge on a topic, or even simply just break the ice and use it as a conversation starter.
Another great feature is the anonymous question option. Perfect for making sure that shy audience members are able to participate!

While Meeting Pulse is not an online tool exclusively for presentations, it can definitely help you give a boost to them, especially for online presentations. It's a fully customizable option to make the most out of your presentations and get all the feedback and input from the audience that you could ever need.
Its free version includes up to 100 attendees and 5 polls per meeting. A great place to start to boost your presentation engagement!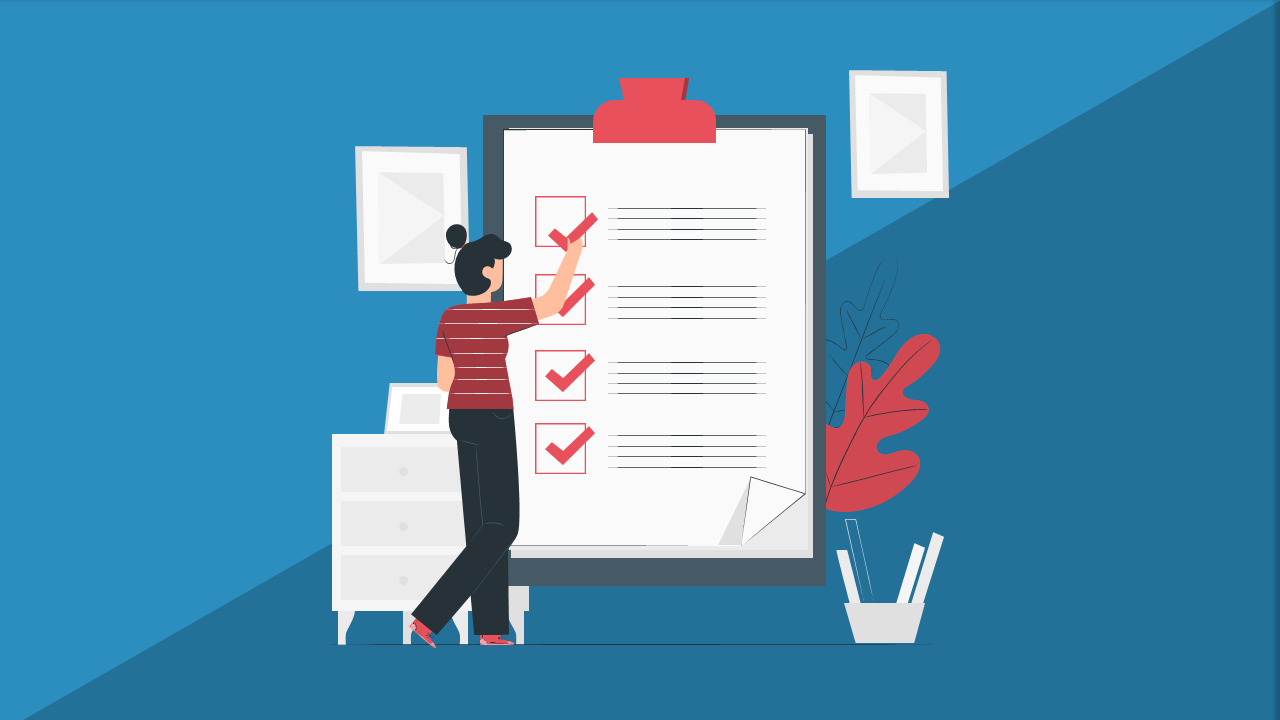 There are many other ways to make your presentation more engaging and interactive. Check out this article on how to include polls and quizzes into your presentations for more information.
3. PowerPoint add-ins and online templates
If you're a PowerPoint fan, you can still use free online tools to give your presentations an extra upgrade and make your presentation even better. These are some of my personal favorites:
At this point, probably everyone has tried a PowerPoint template before. What few people know is that there is a whole world of options beyond the default Office library. You'll be surprised at the amazing array and variety of PowerPoint templates you can find online, both free and paid!
From color-specific templates to unique design styles, to templates focused on business tools and models, to customized icons.  You just need to know where to look for it!
You'll find hundreds of free templates sites, some better than others. But I recommend you start with our Templates by 24Slides platform. It offers a fantastic array of professionally designed presentations, completely free of charge and ready to be downloaded!
If you're planning to add an image of a website to your presentation, check this add-in! Now, instead of a still image, you can add it as a window of how it looks live! This way, you can rest assured that your presentation is always up to date with the actual websites you're referring to.
Links are now a thing of the past. In the world of smartphones, QR codes are a much more effective way to share information since everyone has their own scanner readily at hand.
So if you want to add a link to your presentation, or maybe even a place where they can download extra material, why not add a QR code? This free add-in allows you to add QR codes easily into your slides!
For those people who have to work in presentations constantly and keep updating and improving them, this add-in might be a game-changer!
Just like its name suggests, ToDo List Pro allows you to add a to-do list to your Microsoft Office documents so you know exactly what your priorities should be the next time you open it. It's perfect for people who work on several projects at the same time or big teams!
Finally, my absolute favorite: PowerPointLabs! This is a fantastic design tool that offers many features that will make your life easier when working on your slides.
For example, the alignment tool automatically distributes different elements throughout to slides for a cleaner look in an even way. And the shape format copy feature allows you to copy specific aspects of a component (size, color, and even position) and mirror it. Perfect for maximum time efficiency!
It also has impressive transition and animations features, like zoom and spotlight. It's a great option for those who don't have Office 365 and don't have access to PowerPoint's newest features like Morph and Zoom.

All these are just a few of the hundreds and hundreds of add-ins you can add to tailor PowerPoint to your needs!

Other Presentation Resources Online
Hopefully, at least one of these online presentation tools will help you make your life a little easier. Working on a presentation can be more challenging than expected, and many times it comes down to experience and practice.
However, if you want to forget about PowerPoint and get rid of making presentations forever, you can do that too! More and more businesses every day decide to hire third-party providers to work on their presentation design.
You don't only save incredible amounts of time and effort, but you also get the best possible result by leaving your presentation at the hands of professionals. You just need to sit back, relax,  and use your newfound free time for more critical tasks.
24Slides offers an out-of-this-world, completely customized slide design with turnarounds of only 24 hours. You can rest assured that we'll give your presentation slides a 180° makeover that will leave your audience blown away!