Best of the Best Free PowerPoint Templates of 2019
Our designers here at 24Slides are already working on them, so 2020 will bring more and better templates. However, 2019 left us with some amazing templates that deserve their spotlight. These are the best, most popular free PowerPoint templates of each month.
January Best Free PowerPoint Templates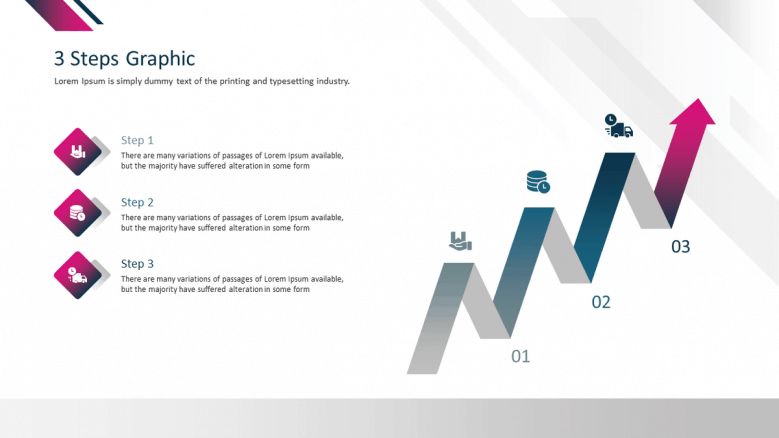 From the dozen templates published at the start of the year, the Corporate PowerPoint Pack is by far the favorite. This slide pack is great for any presentation looking for a more corporate, polished look. It's an incredibly complete pack (it has 14 slides instead of the usual 10) that will allow you to share all your business' details with your audience. It includes an agenda slide, line, circle, and column graphs, a process roadmap and timeline, product and devices comparison slides… In short, everything you could need for a complete overview of your business.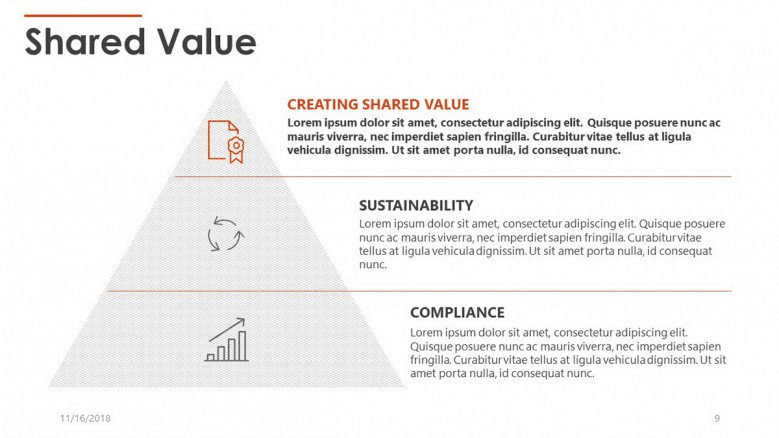 The 7S of the McKinsey Framework are Strategy, Structure, Skill, Staff, System, Style and Shared Value. These 7 aspects together make up an amazing business management model. It's especially useful to asses changes inside a company and to boost performance. In this template, you'll find a slide for each of these 7 points. This way, you will be able to showcase them each on their own in the best possible way, and share your findings with your team.
February Best Free Presentation Templates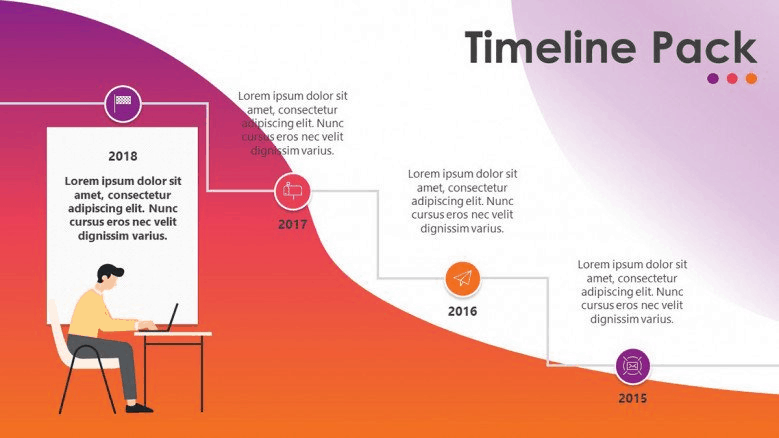 There weren't many presentations uploaded in February. But the ones who were, are some of the best free PowerPoint templates available online. Like this Creative Timeline PowerPoint template. It is so good, it's actually the third most popular template of the whole year. And it's no wonder why. It's bright colors and creative design will make sure that your audience's attention is completely fixed in your presentation. This template will allow you to show events chronologically. It has several different models of timelines, so you can pick whichever fits best your needs.
March Best Free PowerPoint Templates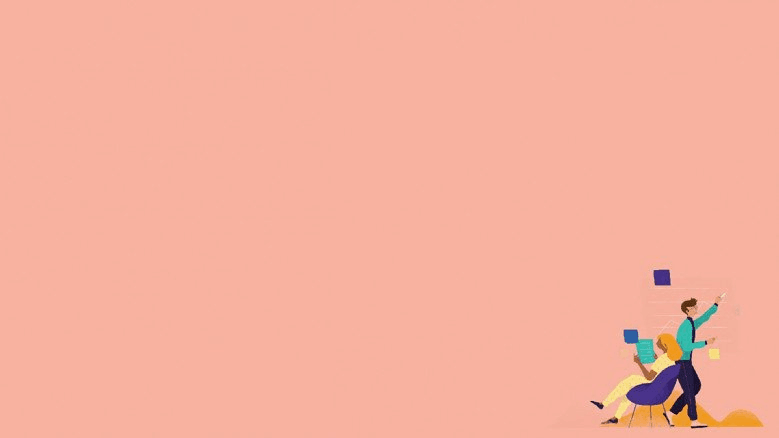 Picking a good background for your presentation can be one of the hardest things to do when trying to design it. A blank presentation is just too boring and unappealing. But if you go over the top with your background, it can be distracting, and even make the whole presentation look unprofessional. Luckily for you, this template offers 31 great backgrounds ready to be used. This is one of the best free PowerPoint templates this year because of its variety. Playful, minimalist, corporate… you'll definitely find a background that fits your presentation here.
April Best Free Presentation Templates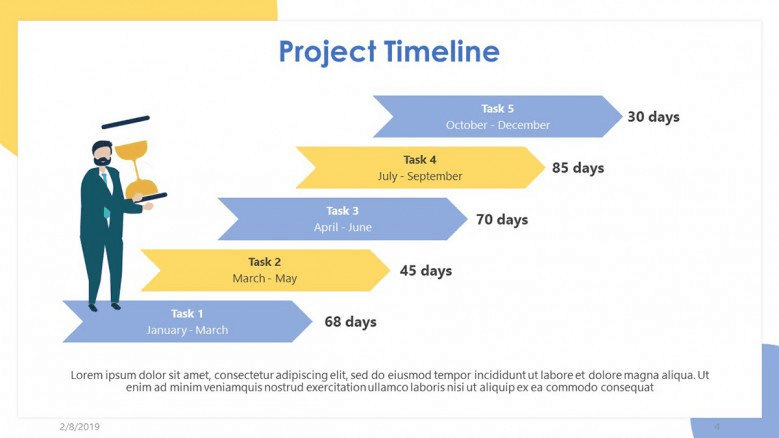 It's no wonder why this is the most popular template of the whole year. Its playful design, customized illustrations, and fun color palette will definitely make your presentation unforgettable. It's the perfect way to introduce your audience to your plans for a specific project or business. It has several timelines and Gantt chart designs, so you can present in detail your schedule.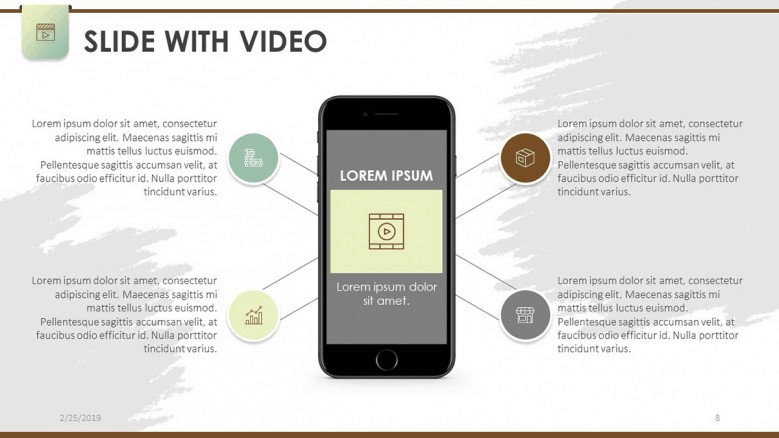 In theory, it's relatively easy to embed a video in a PowerPoint presentation. However, when you try it, many times the slide's layout doesn't end up looking right. It might look cramped, or too simplistic over an all-white background. That's why this is one of the best PowerPoint templates you can find online for free. It includes 8 slides with different layouts for when you need a video in your presentation.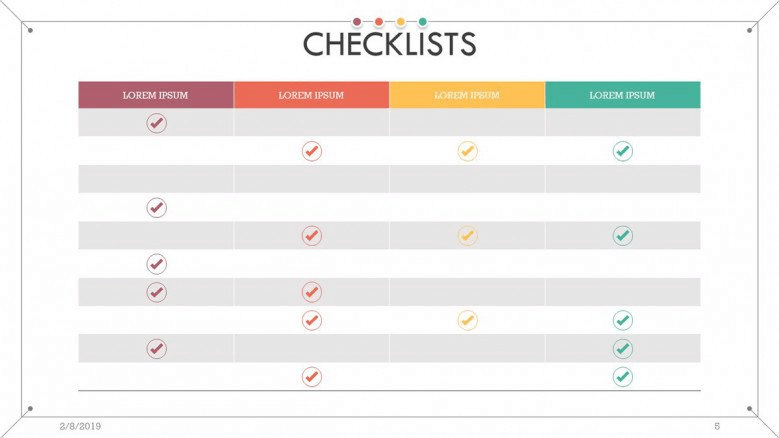 Checklists allow you to keep track of what you've already done and what things are still pending. It may seem like a pretty basic tool, but sometimes basic is what works better! In even the smallest business, where there are so many things to do and it's vital to stay organized, checklists are an invaluable aid. Work on your to-do list with this amazing free template!
May Best Free PowerPoint Templates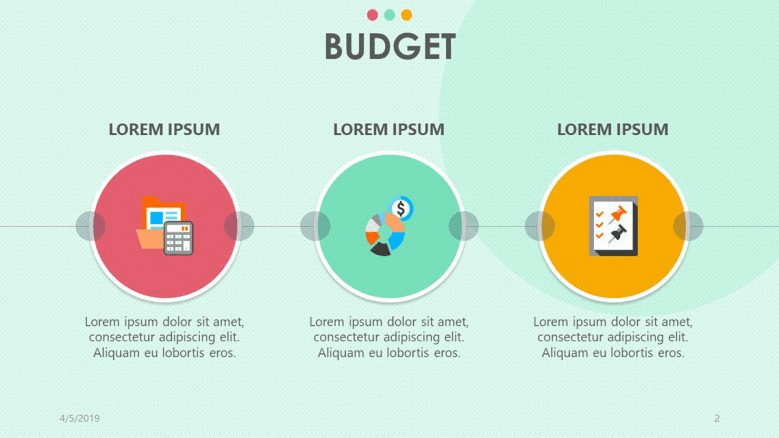 If you want to have a successful business, working with a budget is a must. A budget is essential for good money management, and it'll help to take start decisions when developing your business. That's probably why this playful presentation is one of the best free PowerPoint templates of the year. This template has great customized icons and an eye-catching palette, so you can be sure your audience it's on the same page as you.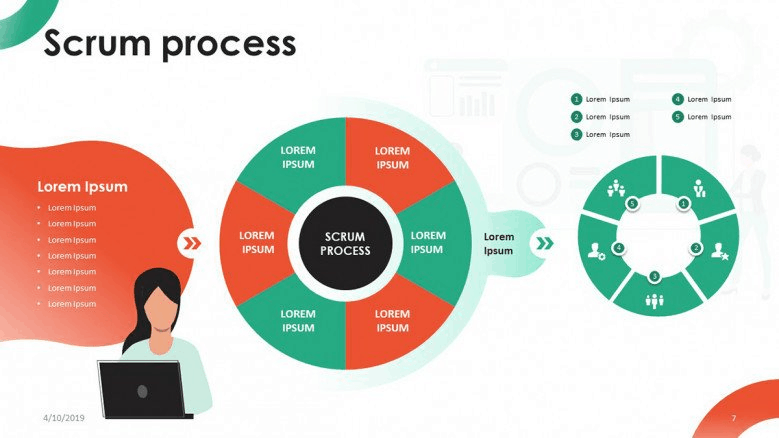 Scrum is, in short, a project management framework. Despite it started as a tool for software development, it has proven to be extremely useful for any kind of teams and projects. This template includes a scrum development process slide, a scrum distribution of tasks slide, and many others. It will allow you to manage better your resources and make your team more cohesive and efficient.
June Best Free Presentation Templates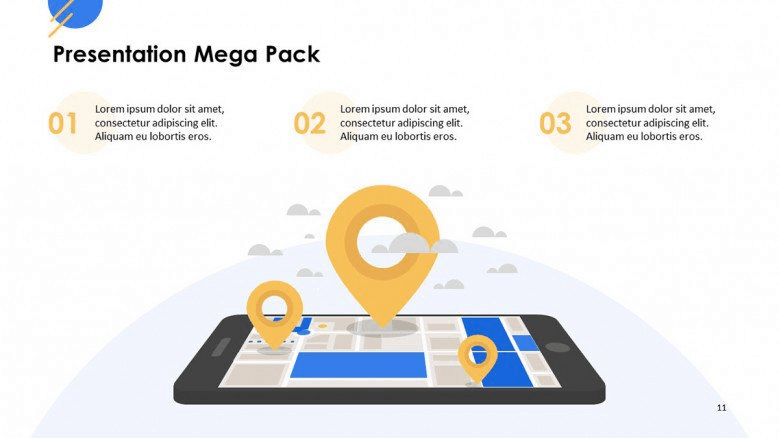 June has only one of the best free PowerPoint templates, but… what a template! In this 29-slide Mega Pack, you'll find a little bit of everything. Colum graphs, percentages slides, timelines and roadmaps, pros vs cons slides, you name it! It's a really complete and comprehensive template that any business can use. And its playful design will make sure it doesn't look like any other boring presentation while still keeping professional and stylish.
July Best Free PowerPoint Templates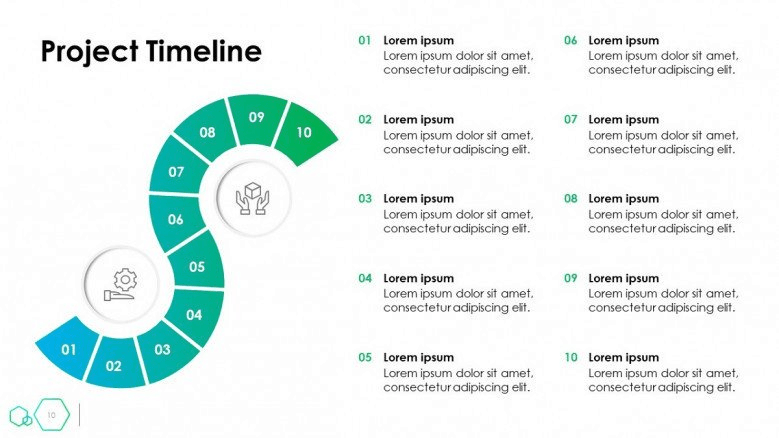 July was the month of animated templates. Using animations in your PowerPoint presentations can be tricky and that's why many people prefer to just ignore them. It's been thought for a long time that animations will make a presentation look unprofessional or even tacky. Truth is, when used smartly, they can contribute to making a presentation even better. This template is a great example of that. Here you'll find 8 unique timeline designs with animations that will help you showcase your ideas creatively while still looking professional.
Management doesn't have to be boring, and this template is proof of that. This presentation has a sober and sleek design, but it's definitely not boring. It also has animations that enhance its design and make it more interactive. It includes column graphs, maps, process slides, and much more. This way, you'll be able to share your management strategy with your whole team in a clear, concise way.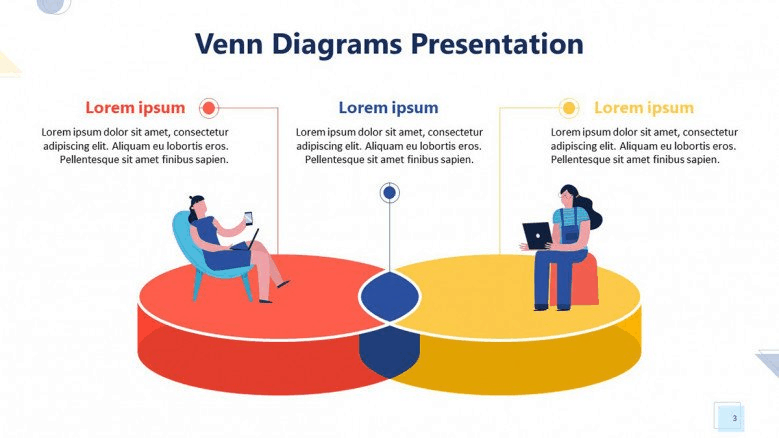 Venn diagrams are great, but they have been overused in the past. Probably when you see one in a presentation you may think "no another Venn diagram!". But this certainly won't happen with this template. These Venn diagrams have unique and playful designs that will catch your audience's attention immediately. You have different types of Venn diagrams, from pretty traditional to ones with multiple overlaps. Any of these will be an excellent addition to your presentation.
August Best Free Presentation Templates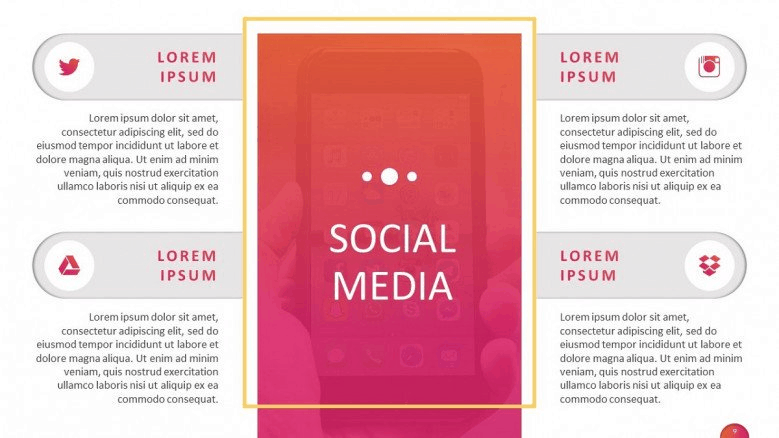 The animated templates were the absolute rulers of the month in August too. This time it was the turn of some marketing slides. Having a marketing strategy is crucial for any business trying to grow, so it's no wonder why this is one of the best free PowerPoint templates of the year. It has a slide for any main topic you need to work on when focusing on digital marketing. Planning, team, traffic building, social media, optimization process, conversion analysis, and website design are all in this template.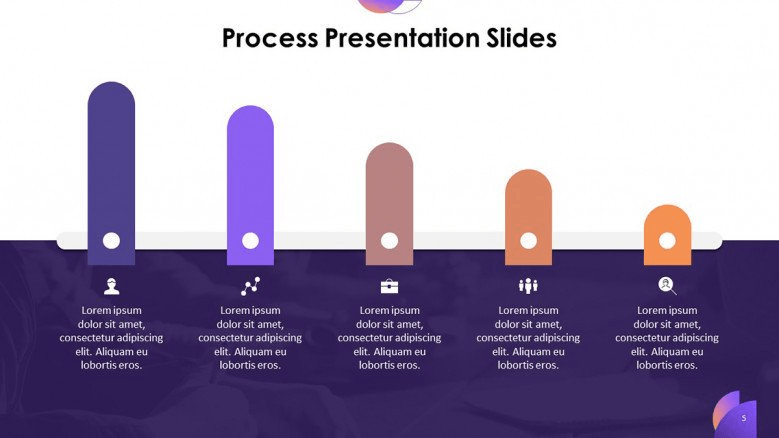 The more complex the process, the harder it's to communicate it effectively. Especially if you're implementing new processes, it can be difficult to get everyone on board. Presenting it in a clear way will make it easier for the whole team to adopt and implement it. This template has slides with different designs so you can pick the one that will convey your process in a more effective way. Implementation of new processes, reporting on it and its execution, all steps are considered in this great presentation template.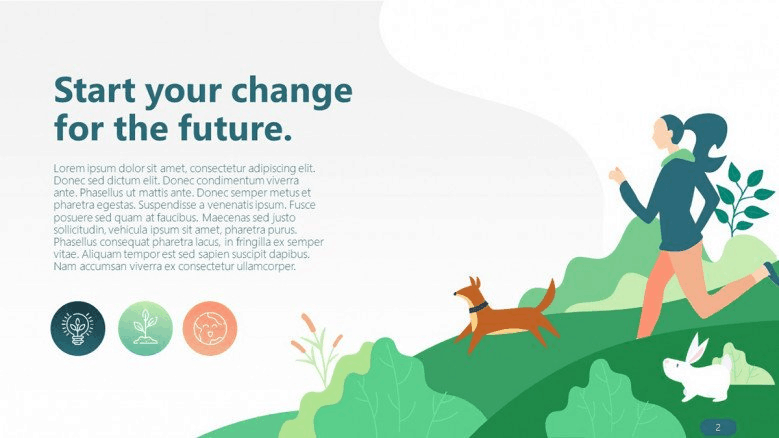 With climate change being a recurrent topic nowadays, environmentalism is an important focus for many businesses. Being environmentally friendly can be a defining value for your company that can tilt the scales towards you when compared to your competitors. Use the playful and friendly design of this template to appeal to your audience and share your environmental concerns.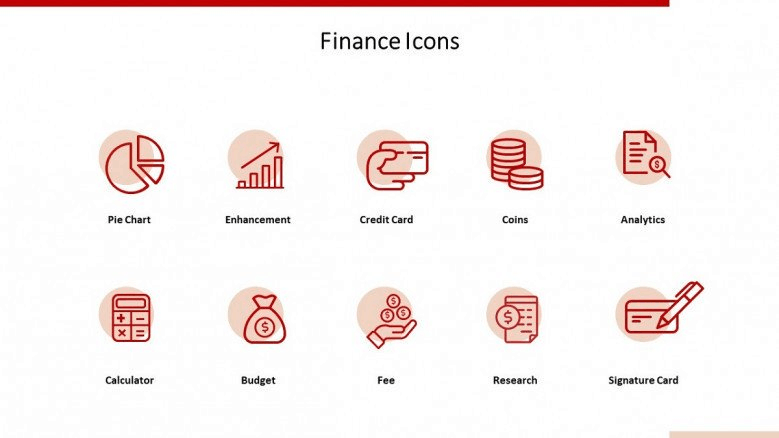 Trying to make a presentation look more personal and on-topic? Icons are your best friend for turning a blank presentation into a customized one. Whether it's for personal finances or for your company, these icons will give your presentation a unique twist. These are the most popular icons of the year, but there are many more icons waiting for you at Templates for 24Slides, of different topics and styles.
September Best Free PowerPoint Templates
The end of the year is a great opportunity to look back and go through all that has happened. In order to grow, you need to learn from your mistakes. Every experience has a lesson potential, and this template will allow you to share that with your team. What has gone well this year? How could it be even better? And what went wrong? Why, and how to avoid it next time? All these are questions that will help you grow and evolve.
October Best Free Presentation Templates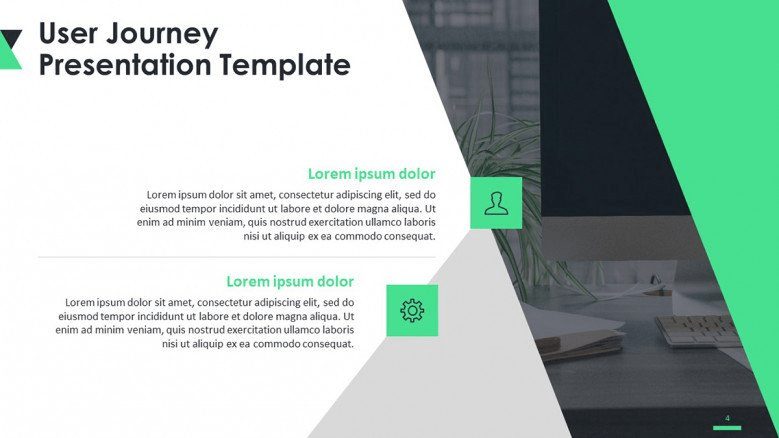 To improve your production process it's important to take into consideration who uses the product: the client. This free PowerPoint template will allow you to get in your client's shoes and see through their eyes how the whole process actually is. The user's perspective will help you see new things to improve and to tune in. This 10-slide template has everything you could need to show the user's journey to your team.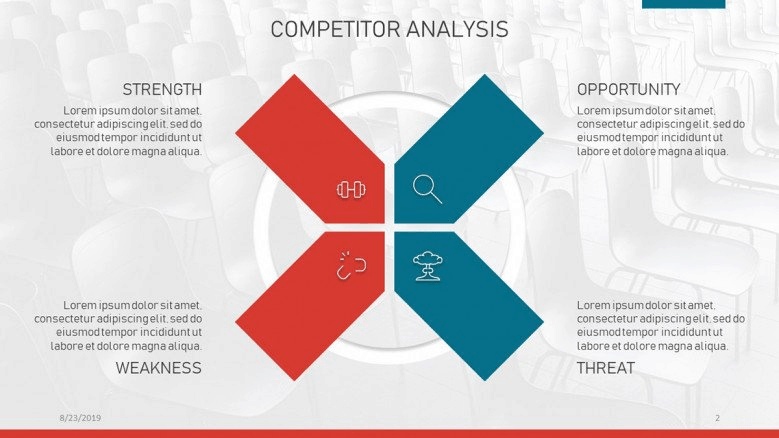 It's important that you know not only your own business but also the market and other products and companies who are your competitors. This will allow you to stay one step ahead at all times. With this template, you can do a SWOT analysis of your most important competitors, and use the analysis diagrams to show how you plan to keep up with them. Assess your market smartly and compare your competitors in order to develop a better business strategy.
November Best Free PowerPoint Templates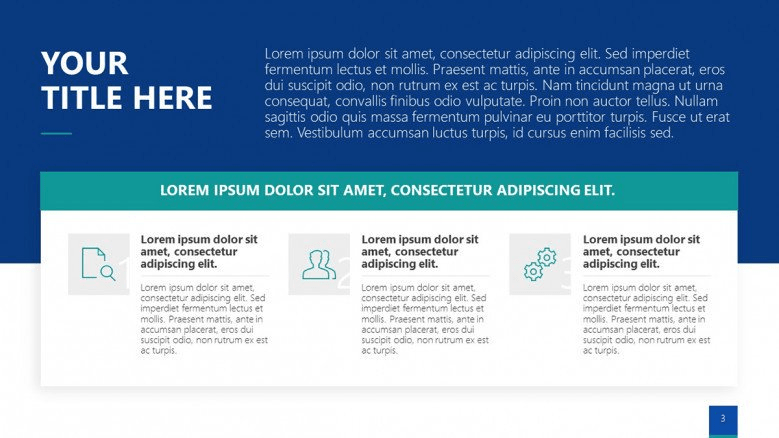 Account management is an essential part of many businesses focused on services. The account managers should make sure that the clients are satisfied with the service and the product. This template is ideal to show how the accounts will be managed and which are the standards the team should comply with. It has graphs and diagrams so you can show your data more effectively.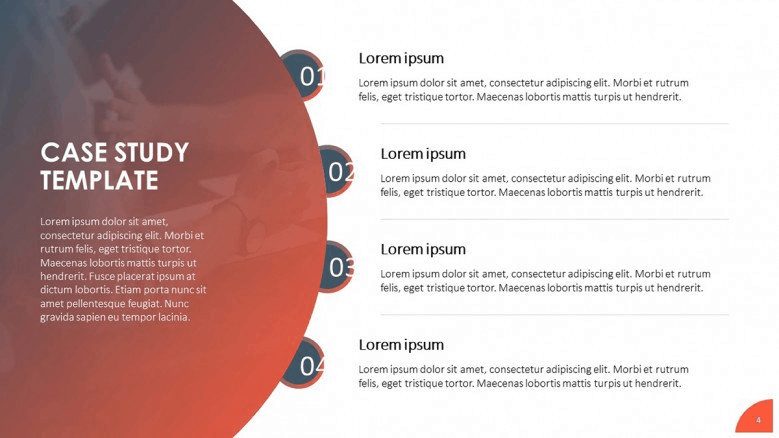 Learning from past experiences is the key to success. If you have a business case that you think your team can take something from it, why not share it? This PowerPoint template is designed to give the audience a complete overview of a business case. If it's an example of a successful case, it's also a great opportunity to congratulate your team and inspire them. Its slides with different layouts will make sure you share all the information you collected in a unique, engaging way.
December Best Free Presentation Templates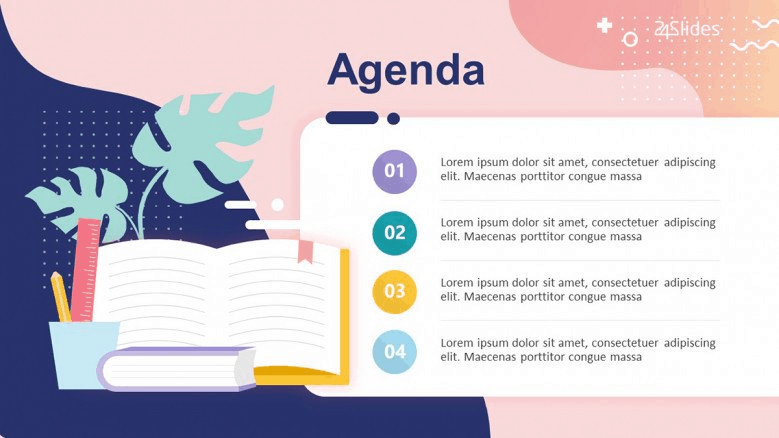 PowerPoint is a great tool for people in the academic world, so it's no wonder this presentation is among our best and most popular free PowerPoint templates. It includes an agenda, a weekly schedule, quote slides, and many others. This way, you can showcase your lesson plan to your audience. Its playful design will make the presentation less rigid and more entertaining!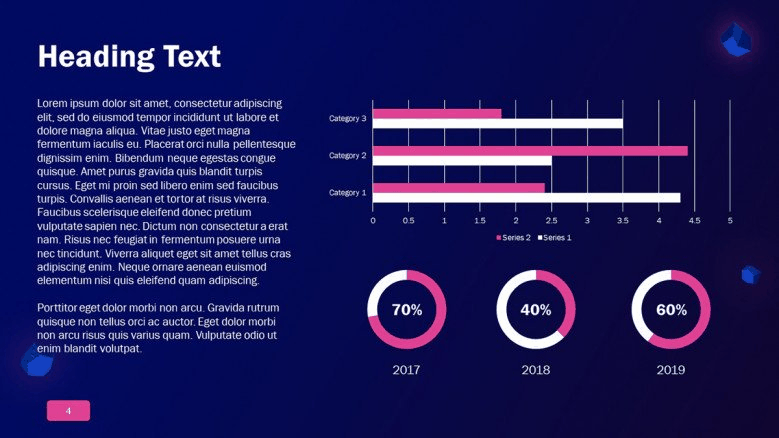 As it has been said before, Marketing is an essential part of doing business. That's why this template is so popular. It's a comprehensive presentation on every aspect of your marketing strategy, what are your goals, and how you'll implement it. Its data-driven slides will make sure that everything is crystal clear for your collaborators by the end of the presentation.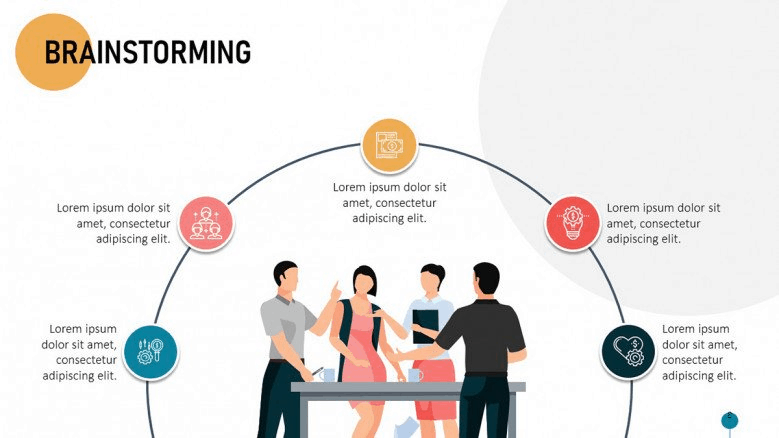 Brainstorming is such a powerful tool when working in groups. It unleashes the creativity and teamwork, and makes all the team feel part of the creative process. This template will help you have a fruitful brainstorming session. Its playful style, with a colorful palette and customized illustrations, gives a friendly vibe that invites everyone to participate.
These are the very best and most popular free PowerPoint templates of 2019, but there are many, many more available in Templates by 24Slides. You just have to register, and you're ready to start downloading as many as you want!