Best July PowerPoint Templates (+ July 4th templates)
July has arrived and here at 24Slides our presentation designers have created some amazing PowerPoint templates to help you get ready for a successful second half of the year. From training presentations to online services templates, here you'll find the right set of slides for your next project.
But that's not all! There's a widely known celebration in July: the Independence Day of the United States. So, I've included our best Fourth of July PowerPoint templates for you to address important facts about the U.S or to create a patriotic business presentation.
As you can see, our designers thought of everything for this month. And you can download these templates (and many, many more!) for free in Templates by 24Slides, our huge library of PowerPoint resources for presentations. Now, let's dive into the best July templates:
Top PowerPoint Templates for Online Services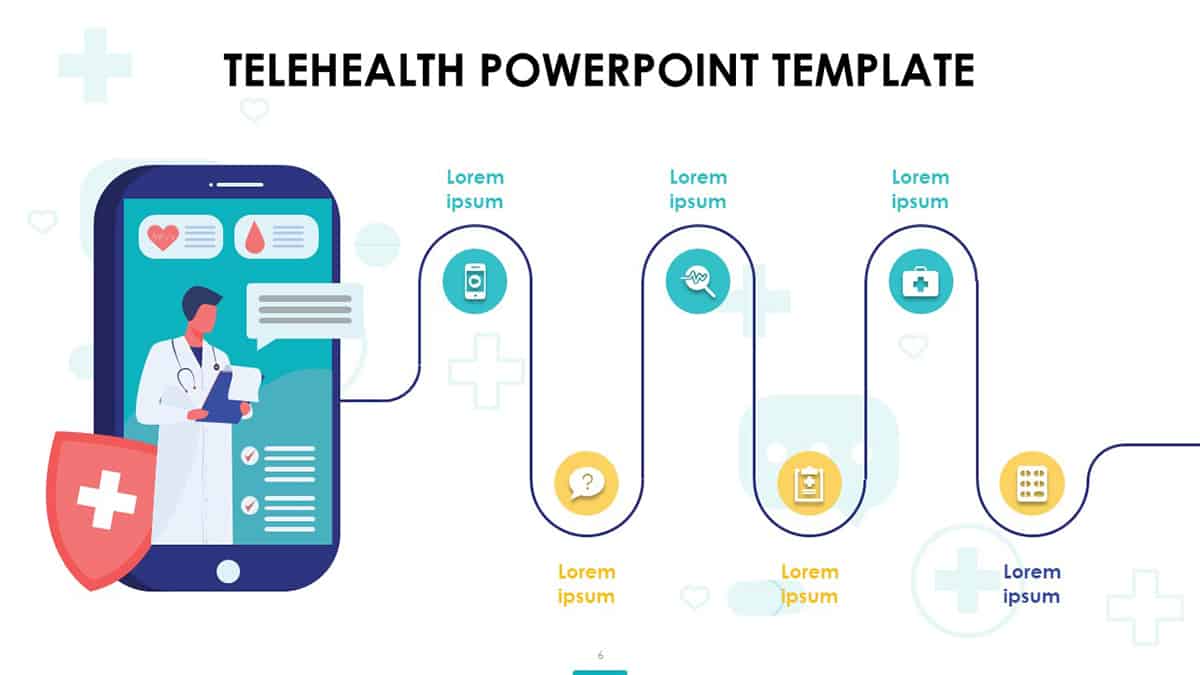 Telehealth or telemedicine makes it possible for people to receive medical services remotely. This brings countless benefits not only for doctors but also for people who can't access basic healthcare services in their area. But before your medical center or clinic implements telehealth options you need to educate both parties on how this works. So, here's an incredible presentation template to communicate your staff what telehealth is all about. You can also create a visual manual to explain to patients how to contact doctors, how to schedule appointments, etc.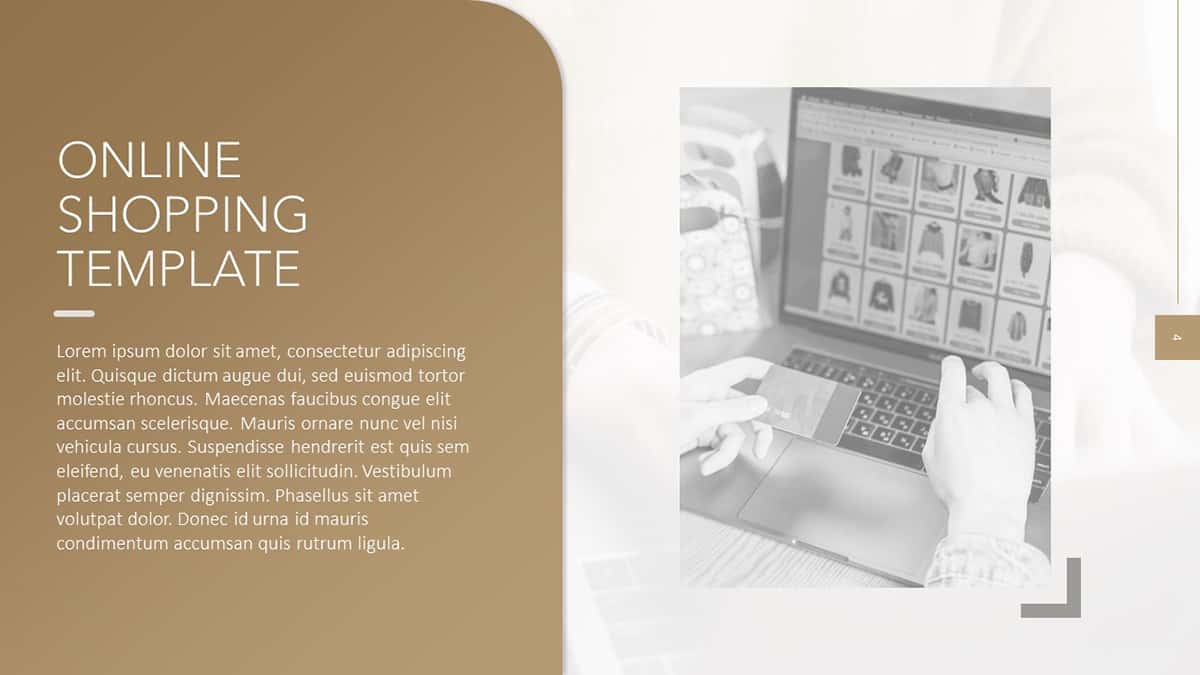 Rule # 1 in marketing is being where your customers are at, and nowadays the Internet is where most transactions happen. So, if your business sells goods, ecommerce is not an option anymore. It is a MUST! Use this July PowerPoint template to lay out the strategy plan for your online shop or marketplace. You'll find a process timeline, mobile mockups, shopping icons, a data-driven line chart, and more to create a professional presentation.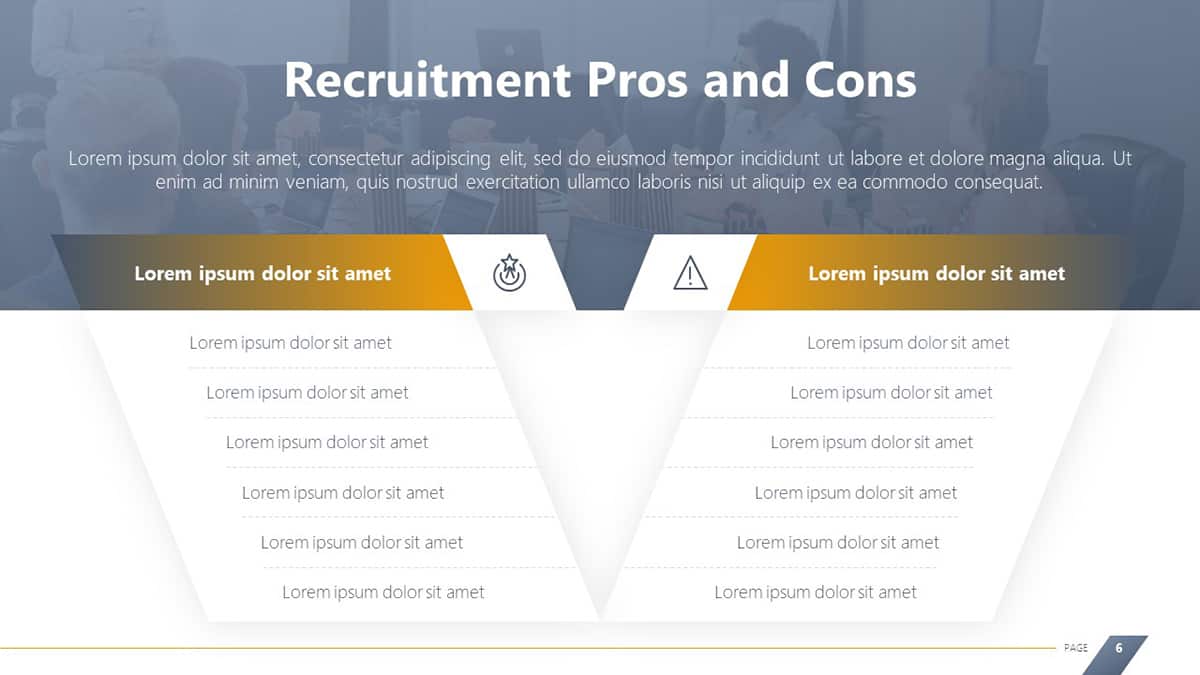 Another popular online service in the corporate world is e-recruitment. This B2B service consists of using digital solutions for attracting, assessing, and hiring the best talent. If you work for a recruiting firm, use this template to prepare a convincing business proposal. You will be able to show how an online recruitment process looks like, which methods your firm uses to find candidates, advantages of e-recruitment, and more. Everything in an elegant set of corporate slides.
Professional Training PowerPoint Templates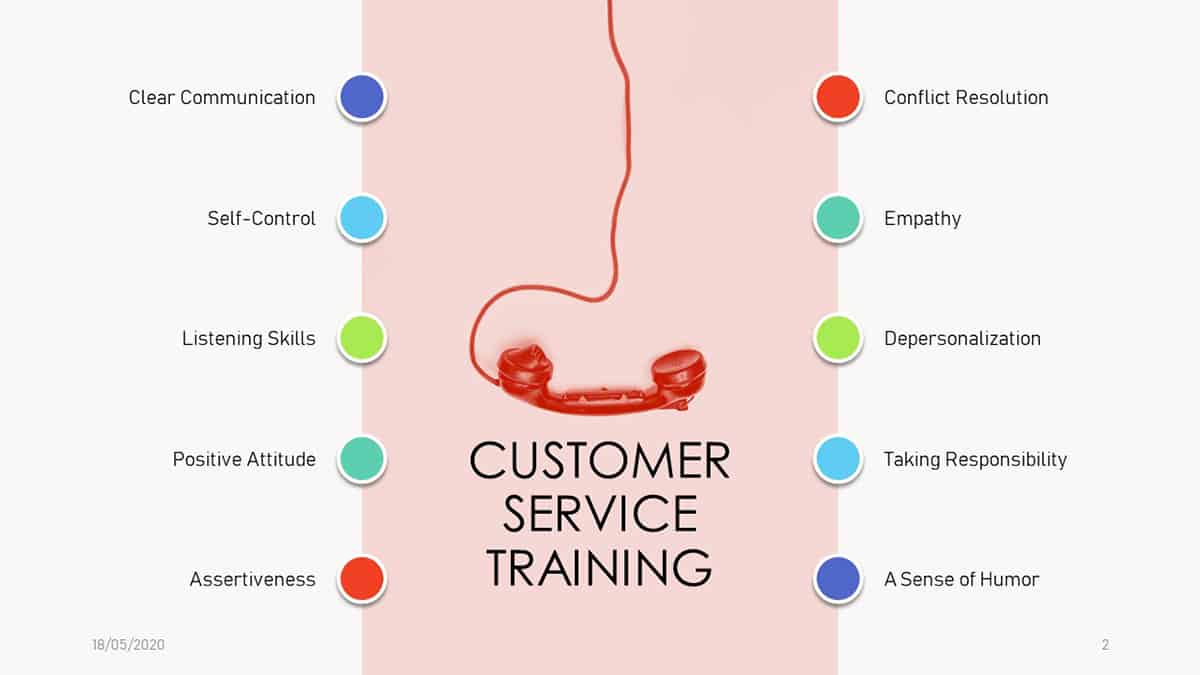 Customer service is one of the most important departments of any company. This is where your customers reach out to when they need help or information about your products and this step is crucial in the customer journey. So, it really pays off to provide the best training to the employees in these roles. And here's the perfect July template to use in your next customer service training program. You will be able to strengthen the pain points from this area: customer service skills, conflict resolutions, and everything in between.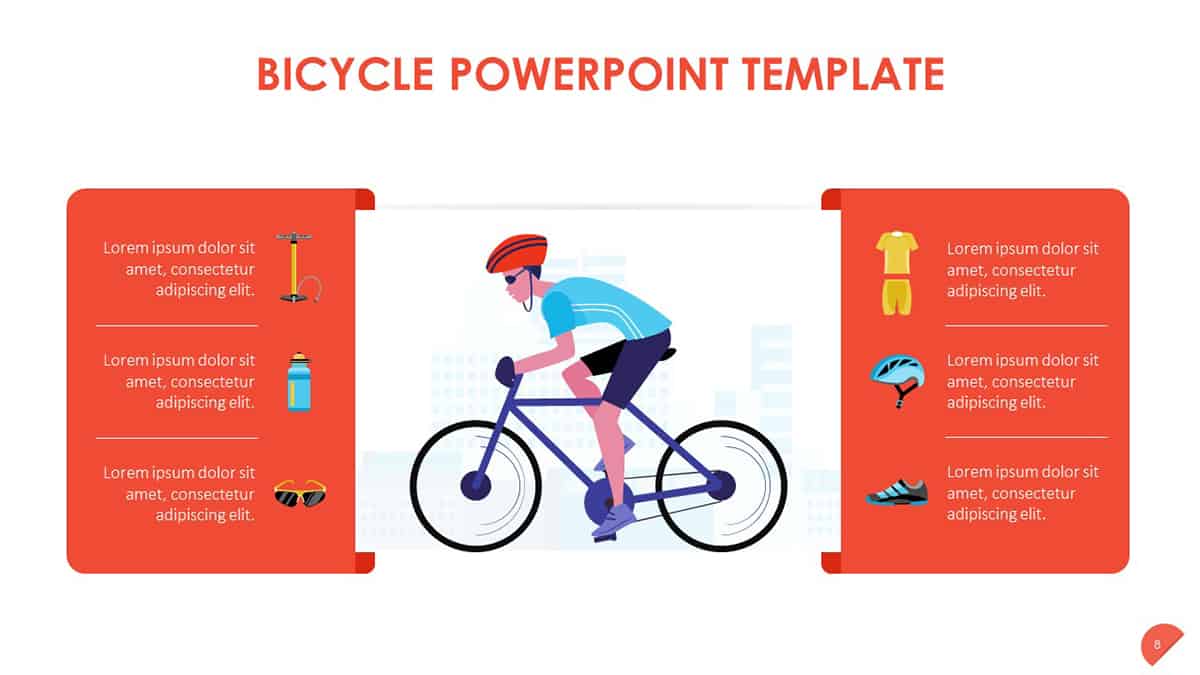 Bicycles are cheaper than cars, benefit your health, they are friendly with the environment…it doesn't come as a surprise that bicycles are commonly associated with the future of urban transportation. And probably, many members of your team already use bikes for commuting to work. If that's the case, this July template will help you address a relevant topic: Bicycle Safety. You can also promote the use of bicycles in your community with this template and share tips to keep everyone safe.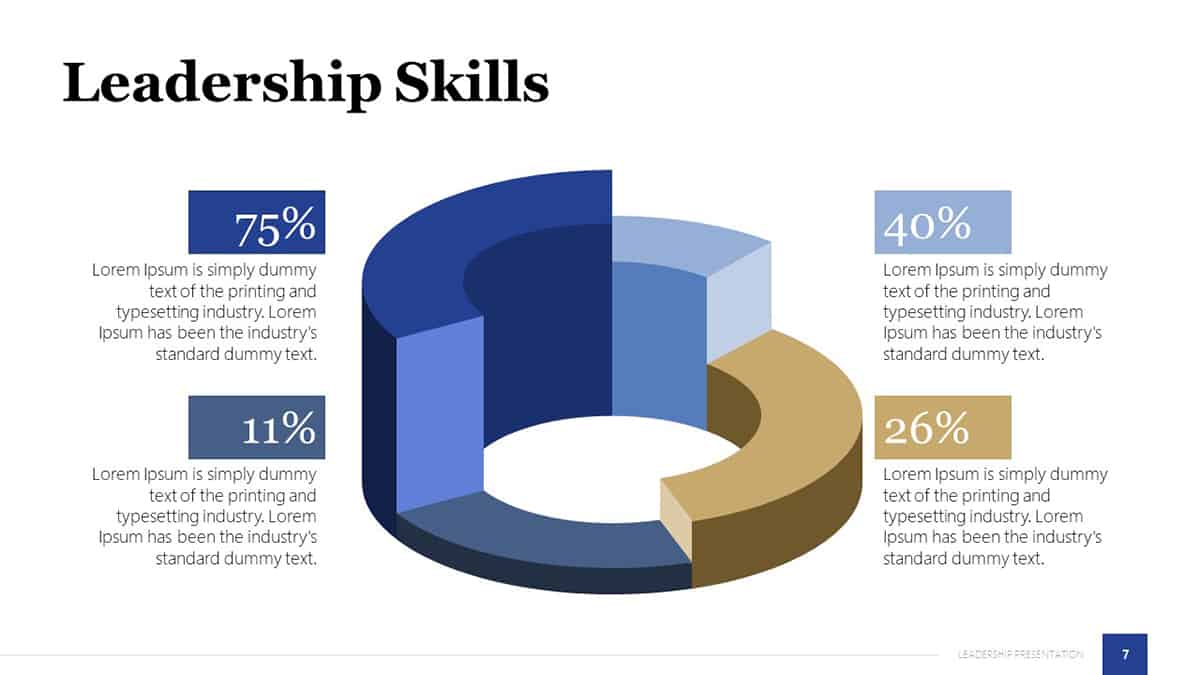 Good leaders motivate and guide people towards a certain cause or goal. It certainly takes a set of special qualities and skills to achieve that level of influence over a team. However, as they say, leaders are made not born. So, if you really want to develop these leadership skills in your team, here's a top-notch presentation template for your company training programs. You'll be able to talk about the skills of a good leader, what leadership means for the company, the difference between leaders and managers, and more.
Project Presentation PowerPoint Templates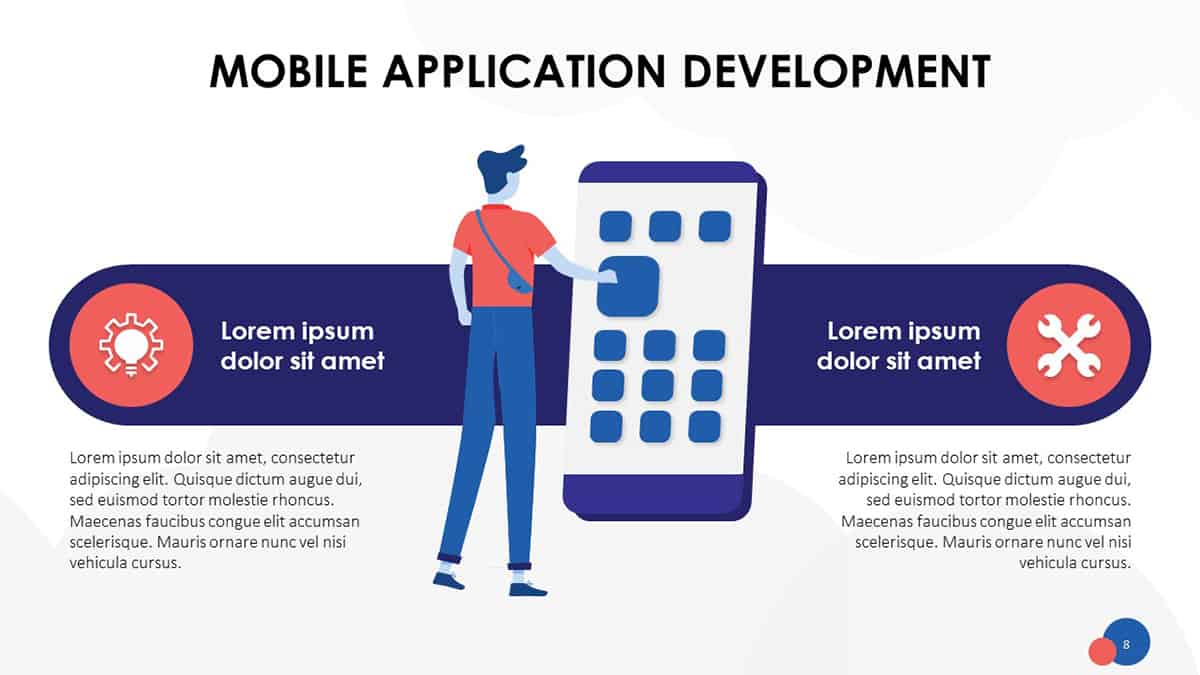 WhatsApp, Instagram, Snapchat are the most popular apps, but you can find applications for almost anything: video apps, travel apps, health care apps, and many more. In fact, companies can also benefit from having their own app. Imagine the possibilities! You could communicate with your customers easier; they could see what you have in stock with a single tap. You could also engage them with educational content or guide them to perform an action. Sounds good? Use this PowerPoint template to lay out your app development plan. You'll find visual roadmaps, testing charts, timelines and other useful features to cover everything about your mobile application.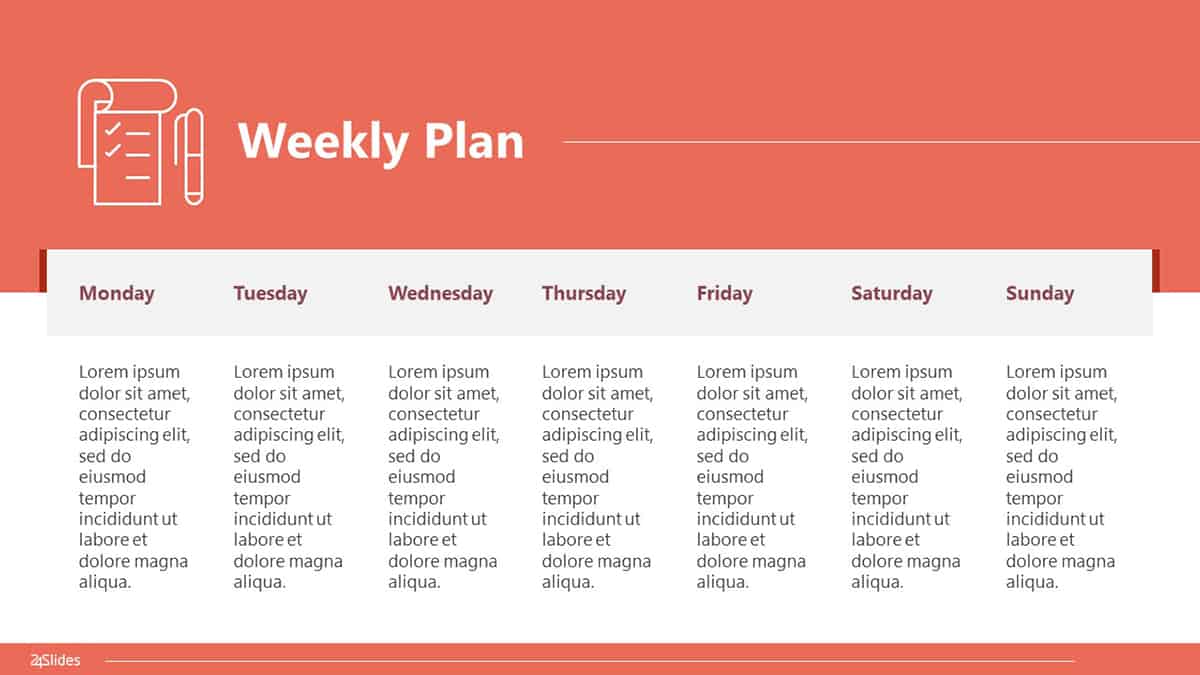 All great project leaders have one thing in common: organizational skills. And here at 24Slides, our designers created the perfect template to help you stay organized. Use the weekly plan template to keep all your tasks in one place and track your weekly priorities. You can also create weekly schedules for every stage of the project and share it easily with your team.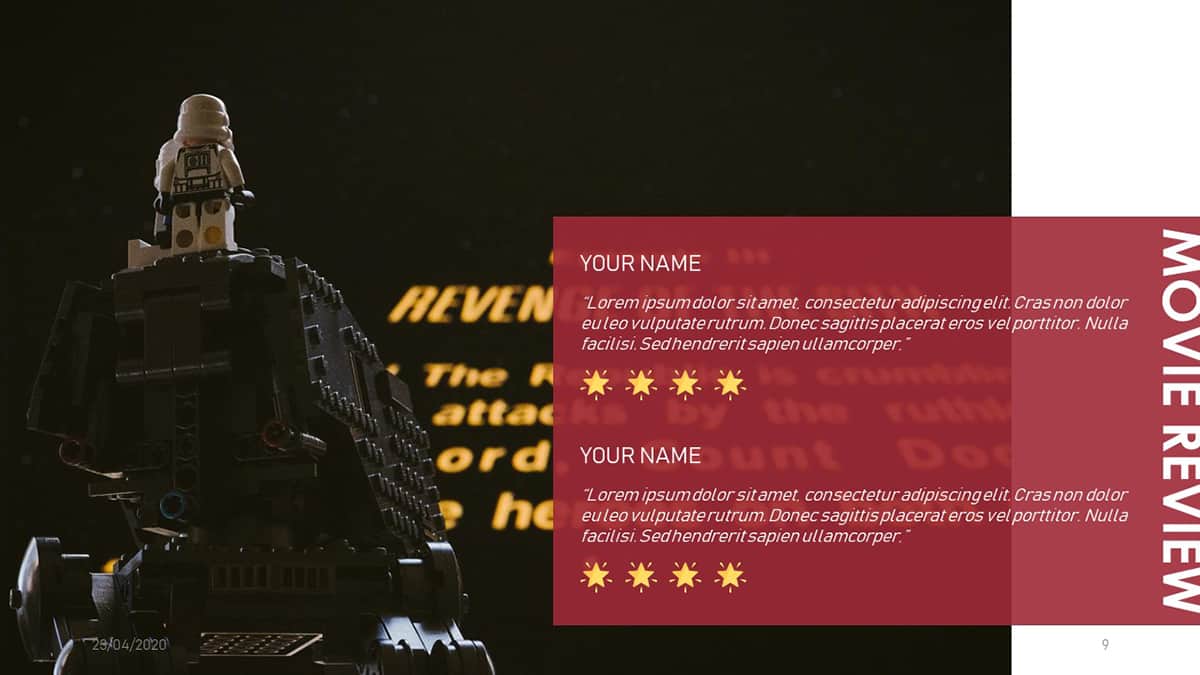 When we talk about visual projects such as films or movies, the design of your slides can make or break your pitch. At 24Slides, we believe that a great film pitch deck should resemble the fictional universe of the project and immerse the audience into the creative ideas of the filmmaker. Ready to bring your project to reality? Use our template to share the film synopsis, showcase your cast, crew, film reviews, etc. All the slides are 100% editable for you to add the most characteristic elements of your visual project.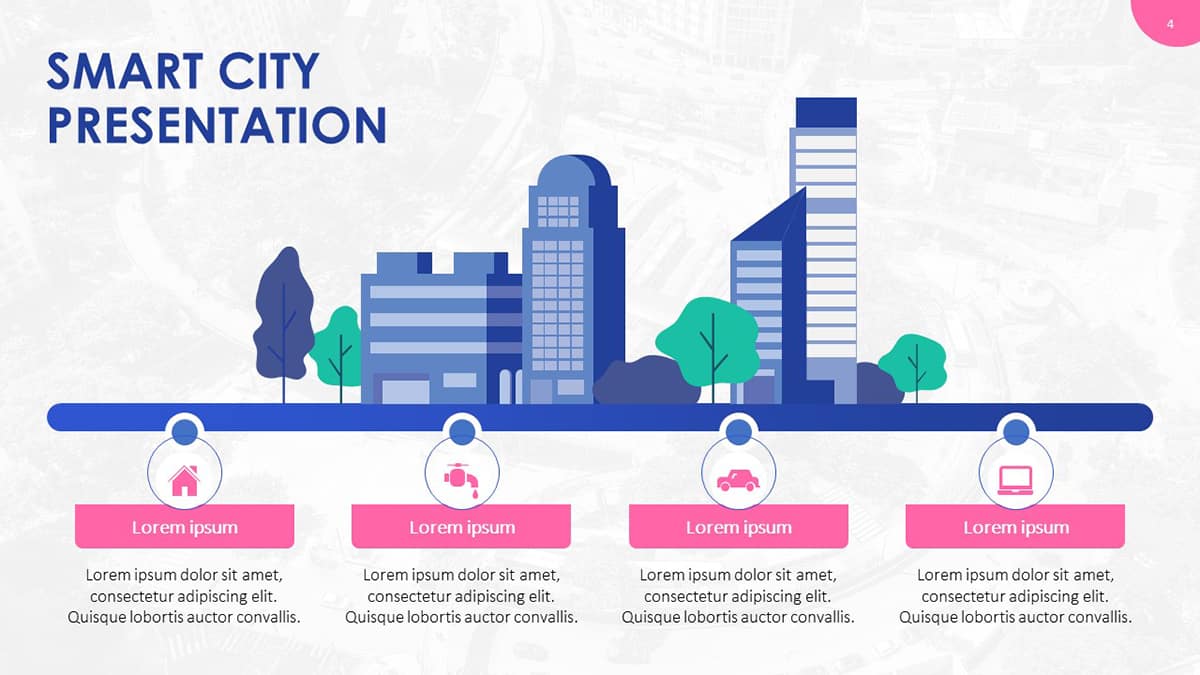 Urban planners, architects and community leaders can use this incredible PowerPoint template to present their next Smart City project. It comes with data slides, roadmaps, diagrams… but the best of all are the vector illustrations of buildings, urban cities, and icons. These will be extremely useful when you explain complex concepts about smart cities and urban planning.
July 4th PowerPoint Templates
The Fourth of July is an important celebration for Americans all around the world as they commemorate the Independence Day of the United States. In this section, you'll find our best July 4th PowerPoint templates to showcase the history and traditions of the U.S.
The first July 4th template in our list is the United States of America PowerPoint Presentation. This patriotic-themed template showcases some of the most emblematic places of the U.S. in its slides. For example, you will find a New York table chart, a Hollywood-themed slide, a Whitehouse background, etc. The whole template keeps a consistent blue, red, and white color scheme and you'll definitely love the stars and waving stripes inspired by the American flag.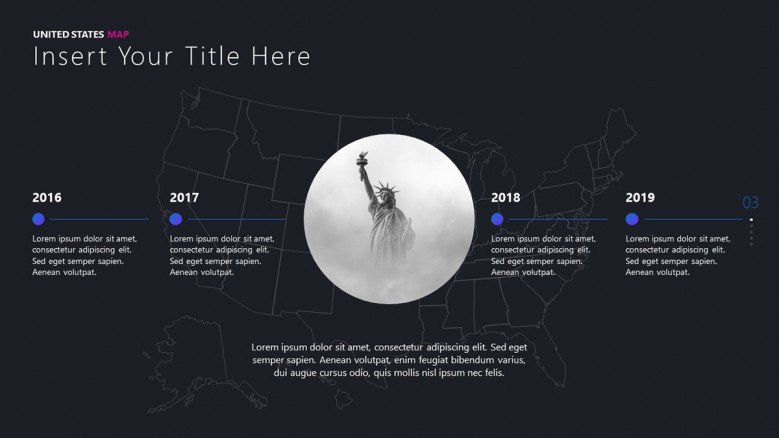 There's so much information you can share through maps! For that reason, another of our Fourth of July PowerPoint templates is this US map infographic. You can use it to trace the history of the US and mark the location of important events. There's also the option to highlight unique facts about each state. And how about adding statistical information? This template comes with tables and data charts as well.
If you're looking for more US maps, here's a complete template of USA maps with pointers that will fit any presentation. And don't forget to check out this impactful set of slides to share demographic data about North America.
More July PowerPoint Templates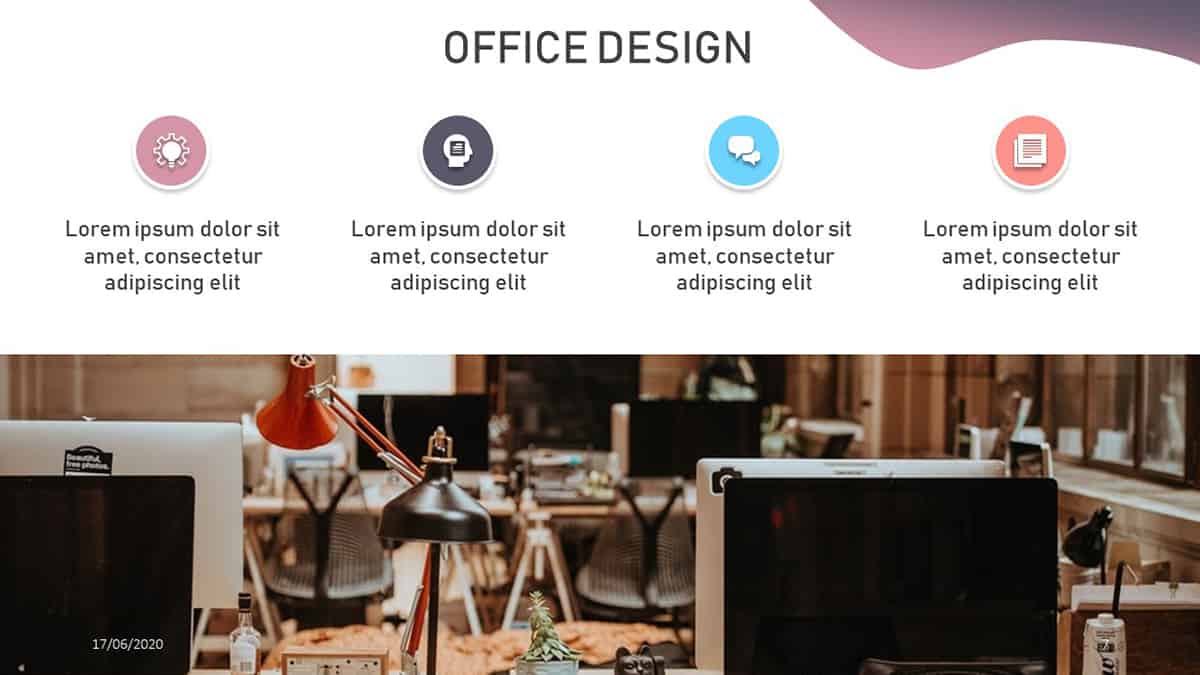 As we said at the beginning, our designers thought of everything! An office design is not exactly the most popular subject for a presentation, but it is an important topic to discuss with your team. And even more when you have moved to a new office! So, use this July template to talk about the brand-new office spaces, share some workspace recommendations, communicate the upcoming office activities, and more.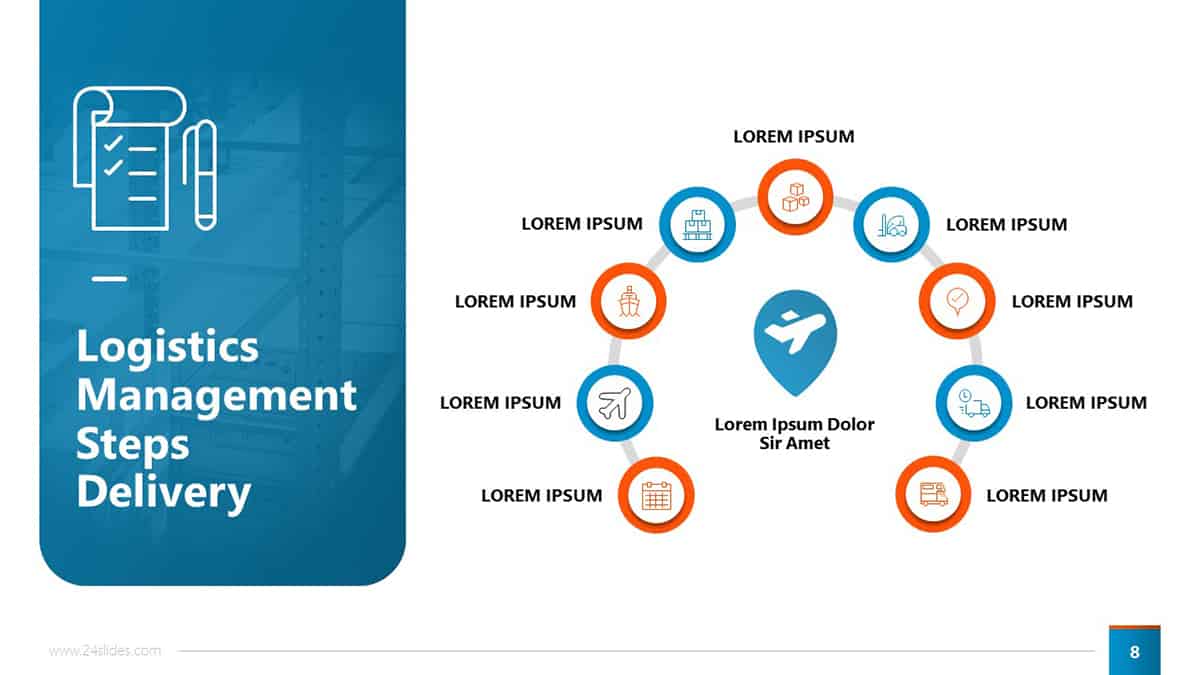 The transportation of goods from one place to another involves several steps to assure products arrive safely to the final customer. And this process should be managed by experts. Here's where transport and logistics businesses appear as a good option for top companies around the world. In this template, you can create business proposals of your logistics services. You'll find a company timeline, a logistics network slide, process diagrams, data slides, and more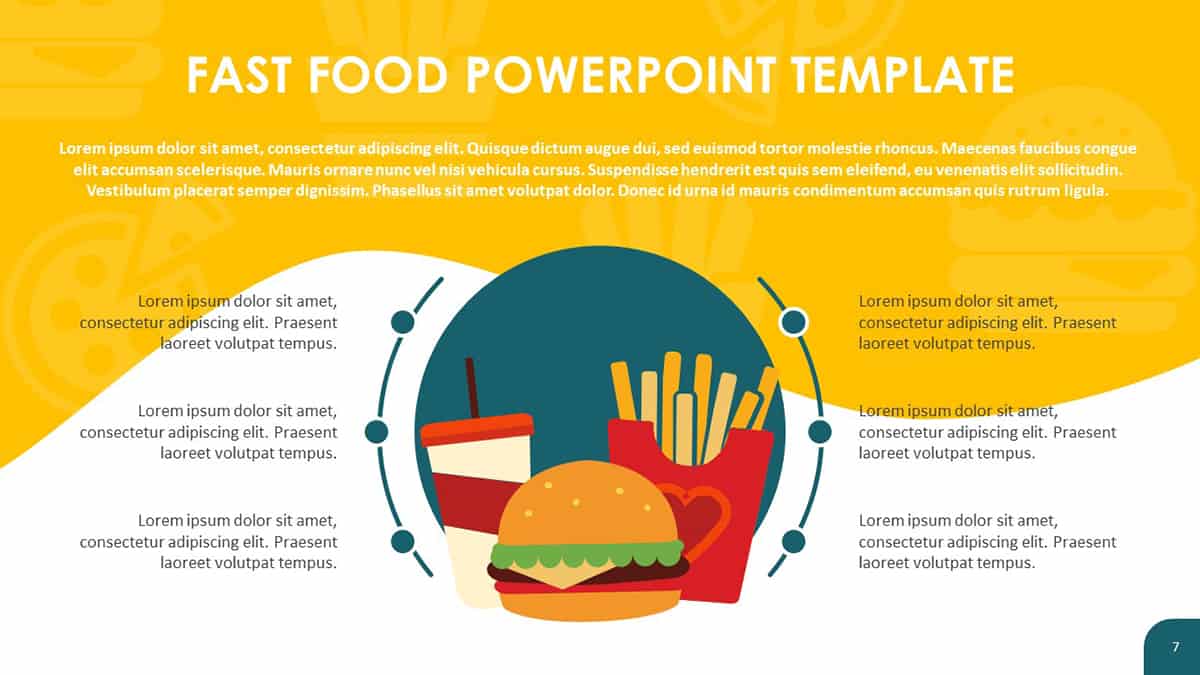 Finally, a Fast Food presentation in playful style. In this template, you will be able to create from visually appealing menus to incredible charts featuring data from the fast food industry. Pizzas, hamburgers, sodas, donuts… no matter what type of fast food restaurant you own, this template has it all covered with the best illustrations, icons, and creative slides.
Remember you can download all these modern July PowerPoint templates for free in our templates site. But if you don't feel like editing a single slide more, let our professional designers create a custom presentation for you. Or try out our presentation design service for just $1!
I'll be back next month with more free templates for you. In the meantime, check out these incredible PowerPoint resources that will help you manage your remote team.