February Best 24 PowerPoint Templates
February is already here! And our designers here at 24Slides have been working harder than ever to bring some truly unique and amazing templates. As always, you'll find templates for business models that can help you convey better specific aspects of strategies for your company. You'll also find themed presentations, with designs based on a certain topic, like football or superheroes. And finally, you will find other resources that are not complete presentations on their own, but can be a great addition to another. So, are you ready to check out the very best free PowerPoint templates for this February?
February Business Models and Tools PowerPoint Templates
These February templates are all about business. Check out through the wide offer there is, not only this month but in the Templates by 24Slides platform too. You might find some new business tool that could really improve your presentation.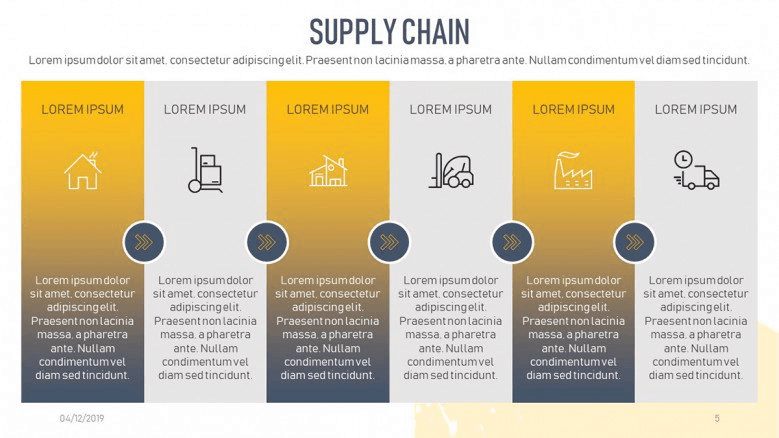 To develop a product, any product, there's a complex process that goes from just an idea to the complete result in the client's hands. In the case of physical goods, there is usually a pretty standard process. Procuring the raw materials, manufacturing the product, and warehousing it or transporting it so it can finally reach the client. But even in less conventional or digital products, there's still a process to be followed. This February PowerPoint template offers you 8 slides with different diagrams to show the supply chain and production process of your products. After using these in your presentation, you can rest assured that all in your audience know by heart every single step of the process.
The BCG Matrix (or growth-share matrix) is a powerful business tool created by the Boston Consulting Group. It is used to evaluate potential business and suggest where to invest next. It divides the market into 4 quadrants, according to how low or high there are in 2 axes: Relative market share and market growth rate. Those who are high in both categories are the stars. The cash cows are those who are high on market share, but low in growth rate, so they can be "milked" when invested in. There are also question marks, low in shares but high in growth rates. These must be considered carefully. They will need a lot of investment, but they still might become stars. And finally, there are the dogs, that are low on both.
If you're planning to use this strategy to share with your business in what new company to invest in, this template is for you. It will let you showcase clearly and professionally all the things you have found about your market in a visually engaging way.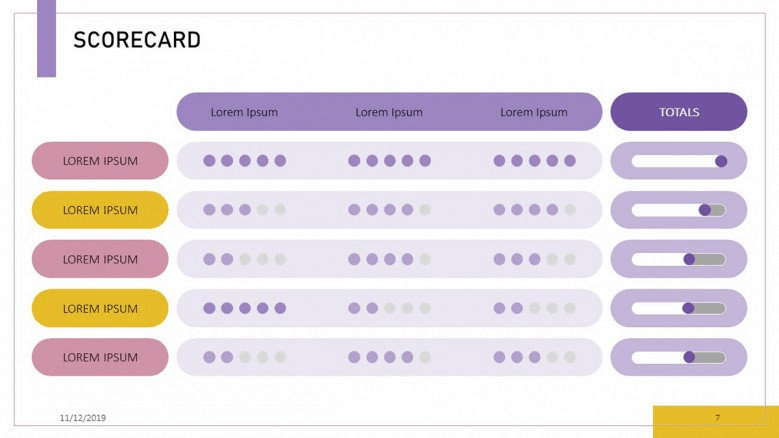 It has always been said that KPI (Key Performance Indicators) should de SMART. This means they should be Specific, Measureable, Attainable, Realistic, and Timely. This will assure you that they are easily trackable and that you can clearly see how much you've improved and how far you're from your actual objective. This free PowerPoint template offers you several charts and creative ways to track your KPIs. It even has a timeline so you can track your KPIs improvements chronologically. And it has a fun and bright color scheme that will help it avoid becoming another boring presentation.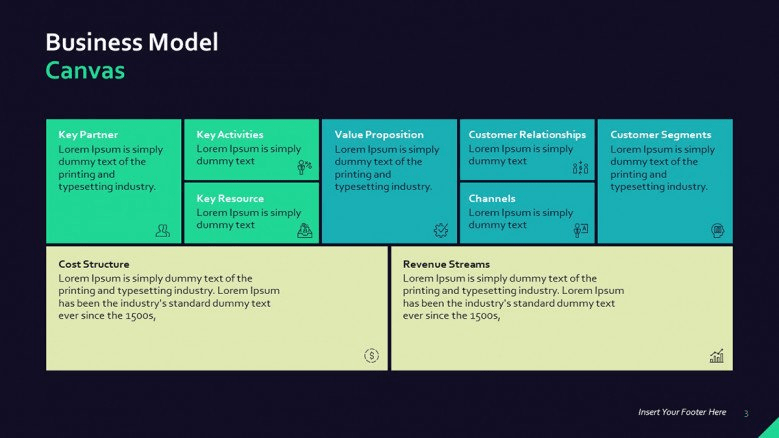 From all the February PowerPoint templates, this one is probably one of my personal favorites. It allows you to give a complete overview of your whole business in just one simple look. Depending on your tastes, you can pick which canvas template fits you better. There are ones with a dark background, but there are also colorful ones. There are ones with icons, and with different layouts. There's even one with a circular layout, in case traditional business canvases are not for you.
Marketing is a vital part of every business. If you don't invest time and effort in your marketing strategy, how are potential customers going to know about you? How are they going to know they have to pick you, and not one of your competitors? This February PowerPoint template will help you introduce your team to your marketing strategy in detail. It includes a Mission slide, a SWOT analysis slide, an Advertising Process slide… It's an incredible complete option for those looking for ways to convey marketing issues to their audience.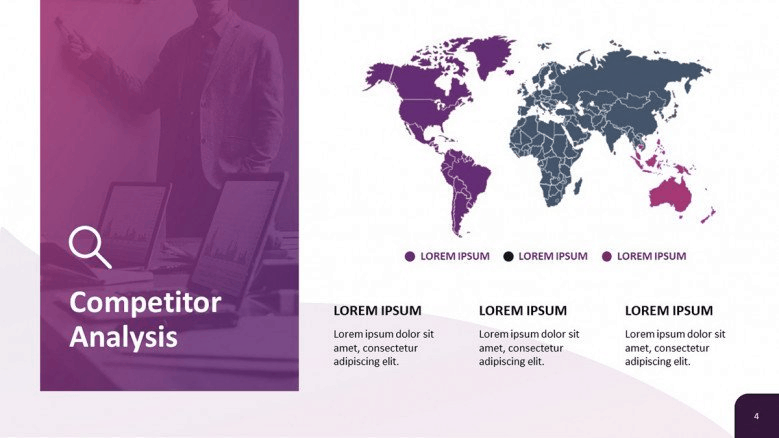 There's no room for "winging it" in business. While it's important to know how to improvise, and knowing that not everything might go as you planned, you still need to have a plan. This PowerPoint template has everything you need to give your audience a complete idea of what your business is about. It has slides for every aspect you might think of, from the company's background and product description to more specific ones, like SWOT analysis and Financial planning. The slides all have a classy purple design that will make your presentation stand out while still keeping it professional.
In order to keep growing, it's important to look back and take what you can learn from past experiences. That's why this February the designers have added this Quarterly Business Review template. With this, you will be able to share with your team both the highs and lows of your business every three months. It's great because it has specific slides that can be used for projects, and you can reuse them for every project as many times you want. But it also has more general overviews for you to really evaluate how the company has done through that time. It has a sober blue design that will help you convey your report in a clear and straightforward way.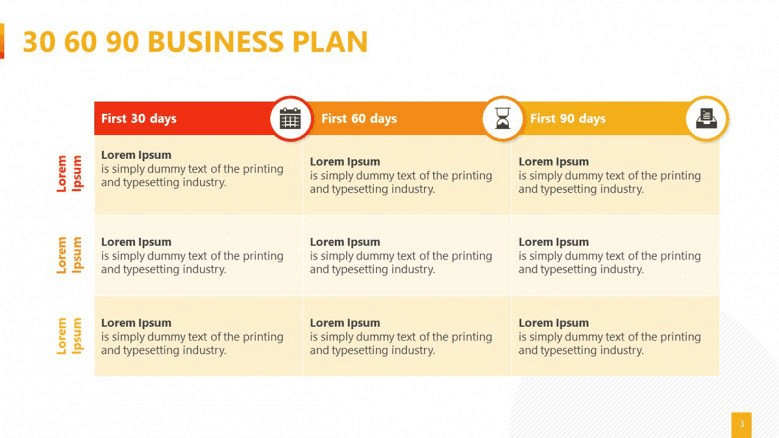 Organization can be everything in a business. And knowing what you want to achieve and when you want to achieve it can be a really powerful tool. This PowerPoint template will help you share a three-month plan. It's filled with different kinds of charts and timelines so you can show what your goals are for the next 30, 60 and 90 days. It has a milestones slide that will allow you to show your achievements in each month, and to track its development through time.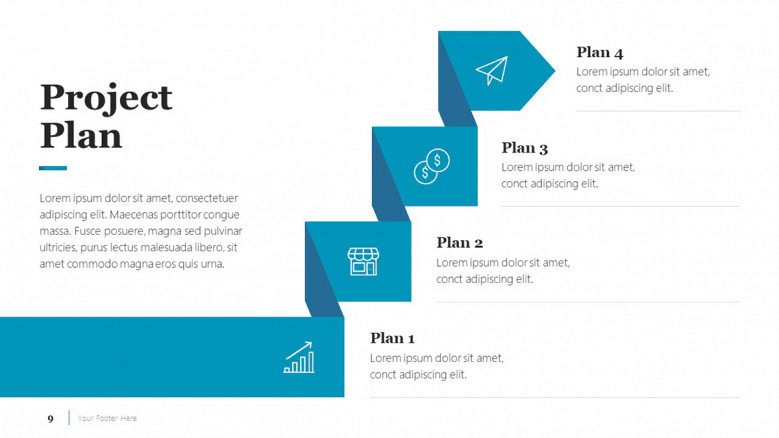 Do you have an idea for a business, or to improve one? You may want to use this Business Case presentation template. It will help you showcase your idea, and most importantly, how it can be implemented and developed. Objectives, Cost-benefit analysis, situational analysis, market assessment, risk assessment… This template will help you show why your idea is good, and that you have really thought about it through and through. Since it has 20 slides instead of the usual 10, it really gives you all the tools you could need for a complete business plan presentation.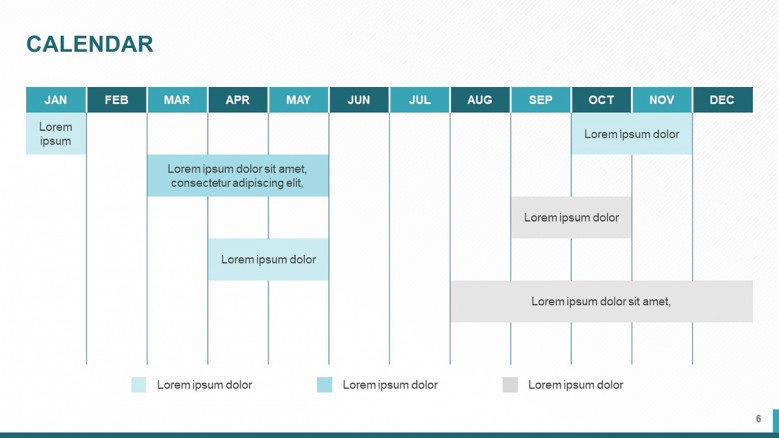 When planning a business, it's vital that you have your strategy prepared. To be truly efficient and to achieve all the goals you've set, it's important that you are not the only one who understands where the business is going. This February PowerPoint template will help you share a complete overview of your business strategy with your team. It's a very complete template, with slides that go from a calendar and a timeline to a year roadmap and a SWOT analysis. This PowerPoint template will give you all the tools you need to make an outstanding business strategy presentation.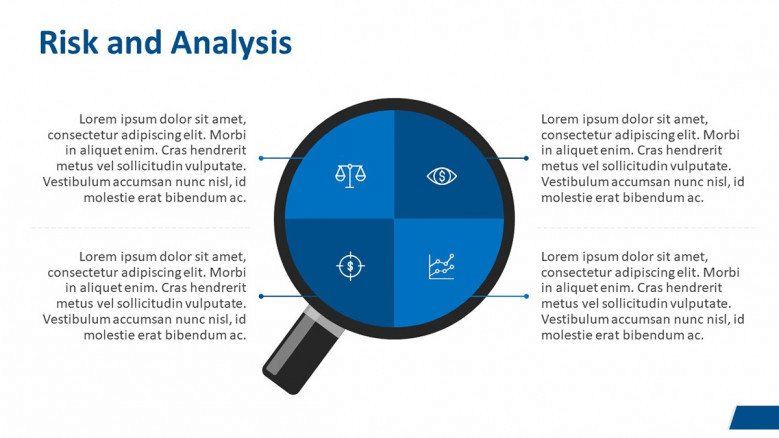 This is a good option in case the previous Business Case Template was too overwhelming. This February PowerPoint template is ideal for giving a concise presentation that still includes all your main topics. Its blue design will make your presentation look professional and clean without looking boring. It includes a project background slide, a timeline, and a bar graph, among other things.
This PowerPoint template is exactly what its name says: an executive summary. It is the perfect tool for a presentation where you need to present the main points and a general overview of your business. The best thing is its creative layout, which will allow you to convey all your information in an engaging way. It has processes slides and bar graphs, a key milestones slide, a financial analysis slide… Everything so you can make a presentation to which your audience will really pay attention to.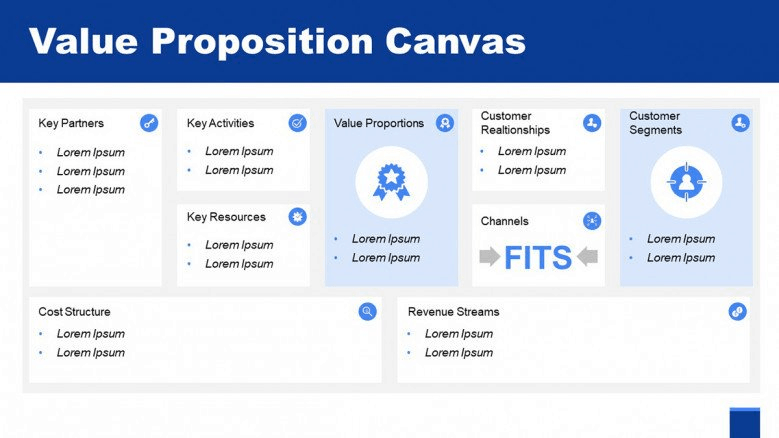 The Value Proposition Canvas is one of the very best tools there is when you're trying to start a business. It assures you that you know your product and your market inside out, and know exactly what you're offering and what demands you're covering. This February PowerPoint template is a must if you're planning entrepreneurship. Its slides will guide you one by one through all the steps of a Value Proposition Canvas. At the end of your presentation, no one in your audience will have any doubt on what are the pain and gains of your customer and why they should pick your product.
February Themed PowerPoint Templates
February has also gifted us with some amazing themed PowerPoint presentations templates. You might think that these are only good if you have a business that is exactly about one of their topics, but there's way more to them than just that. It can help you create a truly unique presentation that sticks in your audience's minds. For example, if you use the Football template to show your business improvements as goals, or the brain themed presentation for showcasing new ideas. Your imagination is the limit!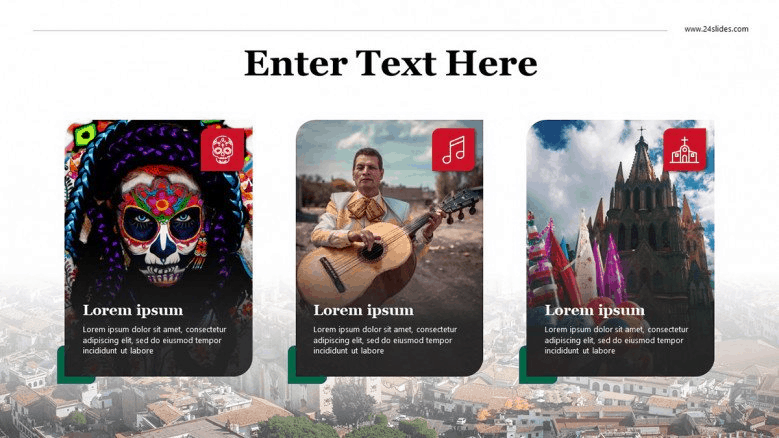 Mexico is an amazing country, full of history, culture, and color, and this template does a great work showcasing all that. Even more, it offers great opportunities for both business and vacations. This template collects some of the most amazing views and cultural manifestations so you can give your audience a look into Mexico. It also has charts, circles and graph lines in case you need to share quantitative data in a more visual way. And of course, all the slides have a Mexican color palette that will really bring out your presentation.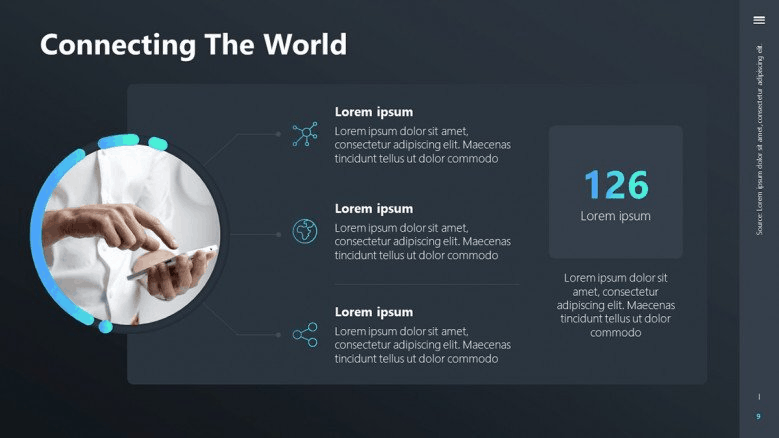 Technology has definitely changed life and the way we make businesses. If your company deals with technology or has strong ties with it, this template might be the right one for you. Each of the 10 slides has a focus on technology in its design. You can use this February PowerPoint template for their charts and graphics, or just simply because of its stylish black background.
This template is ideal for any kind of presentation that wants to showcase new and innovative ideas. The brain is the core from where every good idea comes from, and it makes for a great visual metaphor of the thought you've put in a certain project. So even if you're not making a presentation about the human brain, this template can still be used for many other creative presentations. Even more, it has such a good color scheme and playful design, that it deserves to be used!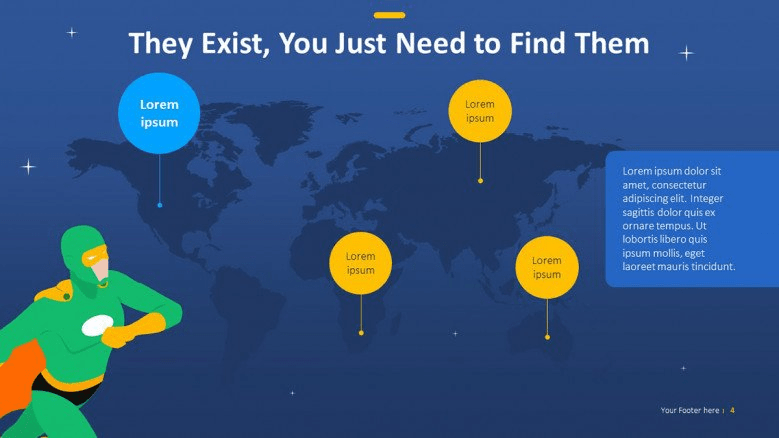 Superheroes are usually used to represent the very best of all of us. Someone who goes out of their way to make a difference. You can use this template to inspire your team, or to congratulate them on their good work. It's a playful, but still professional-looking presentation. It's colorful, but it's perfectly balanced with its navy blue sober background. It has charts, maps, graphics… In short, everything for a pretty complete presentation.
In many parts of the world, snow is a common occurrence. Whether it is for explaining how snow affects different countries and people, or to plan your winter holiday, this template will certainly make the difference. It has awesome graph slides for every snow data you might want to share, maps, and much more. All of it accompanied by beautiful pictures of snowy landscapes and minimalistic design.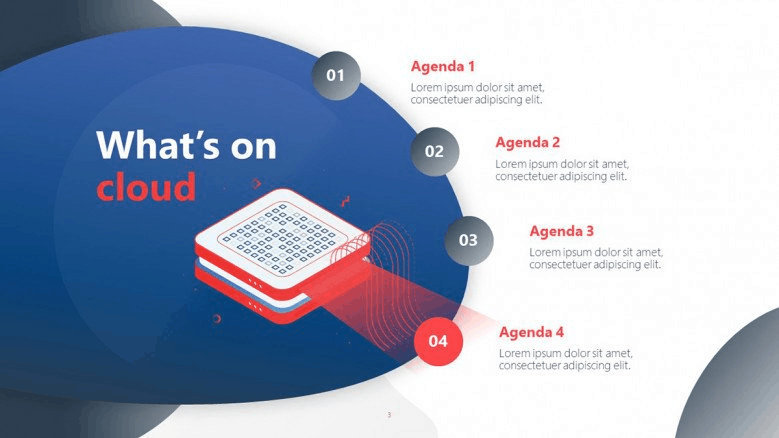 Cloud computing has implied a radical change in the way we use and interact with technology. This template includes an agenda slide, a team slide, and several quote slides. But it also has pie charts, tables, and maps. This way, you'll be able to share your data with your audience. And its red and blue color template will help you make a pretty stylish presentation.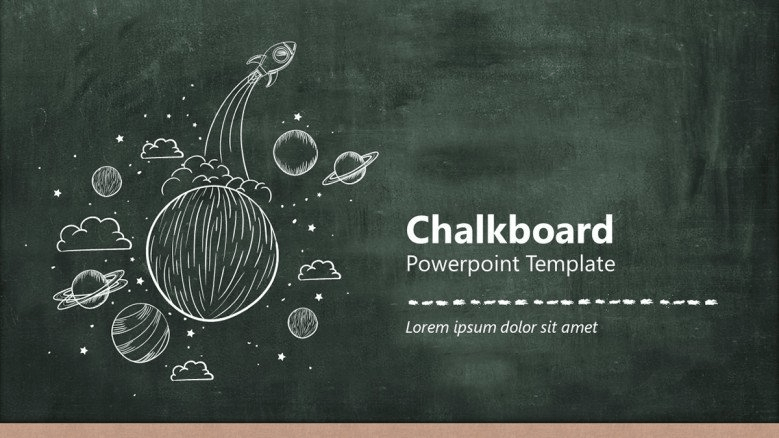 Ever missed the old school style of handmade presentations? If you find yourself missing your high school classes where everything was written in the chalkboard, but you still want all the possibilities PowerPoint offers, this February PowerPoint template has got you covered. It mixes the best of both worlds. It has a vintage look, with fonts and customized illustrations made to look like a chalkboard. But it is still easy editable as any modern PowerPoint template!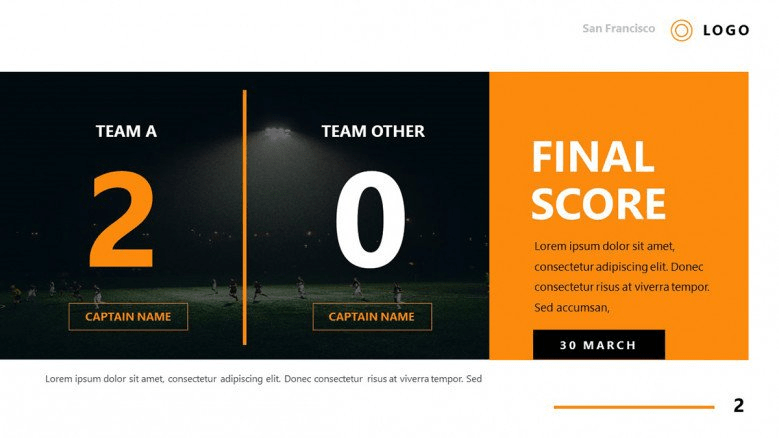 Sports are one of those things that can really move the masses. It is not only highly entertaining, but it's also pretty immersive, since it compels you to cheer for one of the teams and take part in the competition. You can use this template to show the "scores" of your business team, the most important "players", and the "game" strategy. It'll certainly make for a unique presentation that your audience will remember for a long time!
Other Business Resources and PowerPoint Templates
These February PowerPoint templates are a little bit different from the others. These are not meant to be complete presentations on their own. Rather, they're meant to complement any other presentation you're trying to do. These are business resources that can take your presentation to the next level. Whether it is by adding a Table of Contents so your audience knows what to expect, or by including a customized graph for your data, these February PowerPoint templates are certainly worth taking a look at!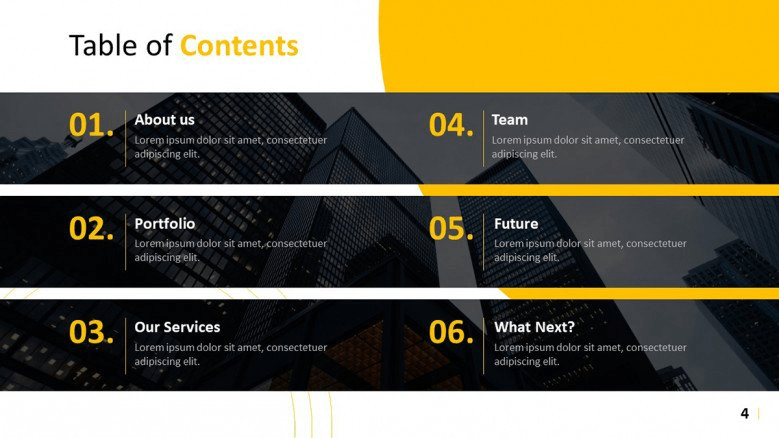 A Table of Contents is a great tool for organization. It sets a structure and allows the reader to get an overview of the topics they're going to go through. Even if they are more common in things like written reports, tables of contents can be a great asset in presentations too. If the presentation is too long or covers different topics, it can be easy to get lost after a while. Tables of content tackle this problem in a very efficient and straightforward way. This February PowerPoint template includes 8 different designs for tables of contents. You'll find traditional ones, yes, but also ones designed as timelines, or blocks. You just need to pick which one will fit your presentation better!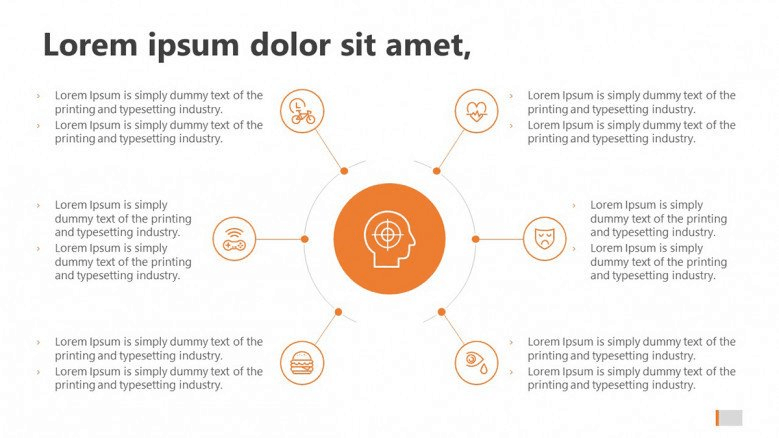 A mind map is a great tool to present information visually. And because of that, it's the perfect addition to any PowerPoint presentation. Its general layout is a central idea or topic, that is represented in the middle. From this central idea, other ideas branch out and are represented around it. You can even establish a hierarchy between them, making them branch out from other ideas instead of the center. In short, it's an amazing tool to visually represent the relationship between several topics. In this February PowerPoint template, you'll find 8 different types of mind maps, from very simple ones, up to incredibly complex ones.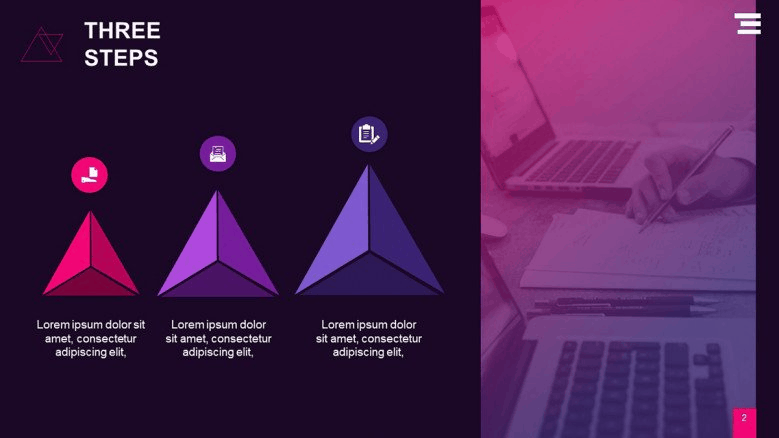 Data presentations don't have to be dull and boring. There are many ways to represent data visually, which will make your presentation more engaging to your audience. This February PowerPoint template is all about that. Its triangle design will help you convey your information in a unique, fresh way.
All these February PowerPoint templates are available for free download in our Templates by 24Slides platform. You'll also find there all the templates our designers have uploaded in the past, alongside the all-time favorites. You can bet you'll find one that fits your business!