20+ of The Best Professional PowerPoint Templates for April
The first quarter of the year flew away, and April is already here! These times come with new challenges for everyone but our team is determined to keep a resilient and positive attitude. And, as you know, we never run out of designs. Here at 24Slides, our talented designers have created 20+ professional PowerPoint templates in the past weeks and this article will walk you through all of them.
One of the best things about PowerPoint is its versatility. Really, you can develop almost any design idea in PowerPoint. That's why this monthly update has a great variety of templates that cover topics from Value Chain analysis to Mental Health. And let's not forget these visual tools are as effective for face-to-face events as they are for remote meetings and virtual conferences. So, let's jump right into the 27 free PowerPoint Templates our designers made for you.
New April PowerPoint Templates For Your Business Presentations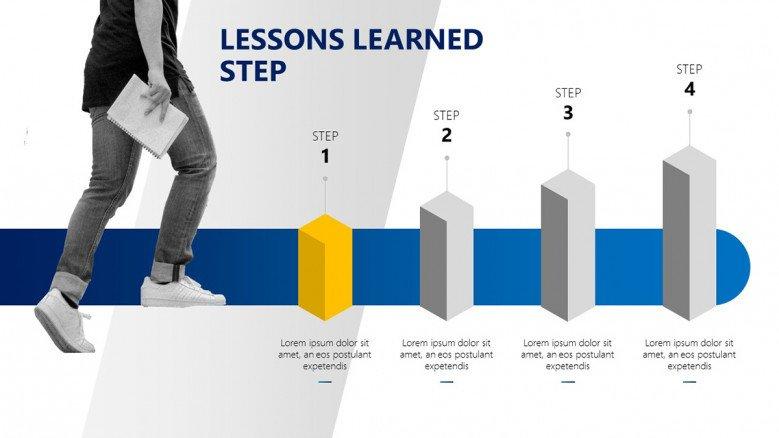 Every project has its own challenges, but what if you could use those experiences – good and bad- to benefit the performance of your team in future projects? That's exactly what lessons learned are for. Use this PowerPoint template to conduct a team-meeting and review the different events that happened during a project. The result? You will understand what went well, what went wrong, and what needs improvement. But it doesn't end there. The Lessons Learned Presentation includes a 10 stage project timeline, process graphics, and other creative slides to share your findings. This way, everyone can learn from your experience and get better results in the next projects.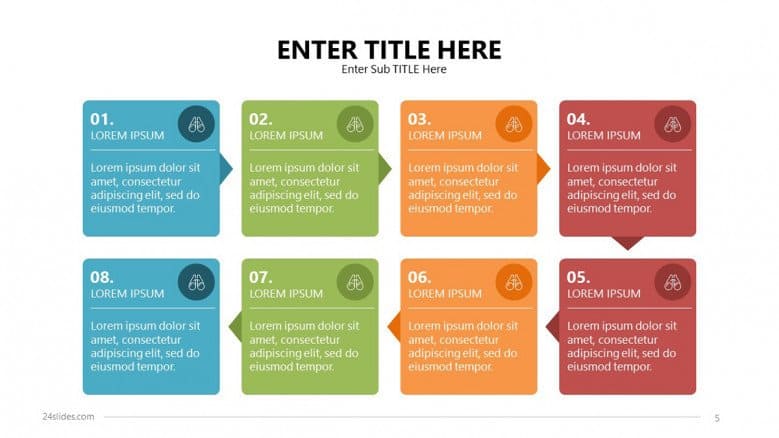 Mapping experiences is of great value to any business. It is more than tracking the customer steps in an operation, mapping the journey of your customer gives you the opportunity to analyze your service from the client's perspective. Ready to start? These 10 colorful, eye-catching slides go from a basic 4-step journey to a complete 9-step roadmap. Choose the Journey Map Template that suits your processes and put yourself into the shoes of your customer.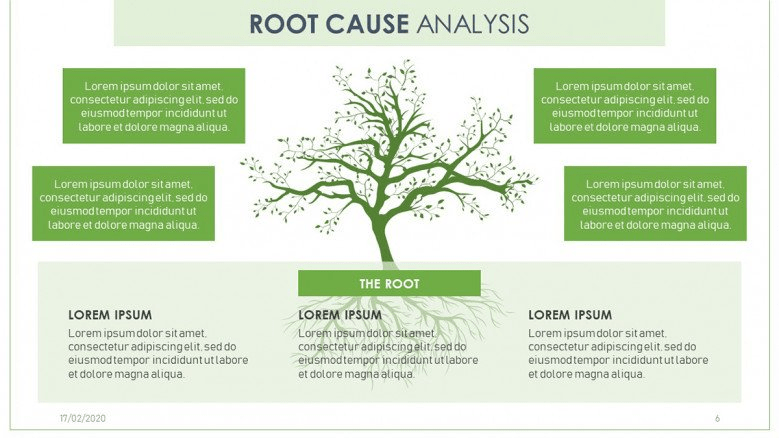 Root Cause Analysis Method goes a little further than lessons learned. This time you need to study the situation in depth to understand what caused the problem in the first place. We provide you with a corporate-style presentation to showcase your cause effect relations in a clear way. The big highlights on this Root Cause Analysis PowerPoint Template are the tree diagrams that make it easier for you to organize the results. Root causes go in the bottom of the diagram and effects or evidence, in the upper level. Try them out!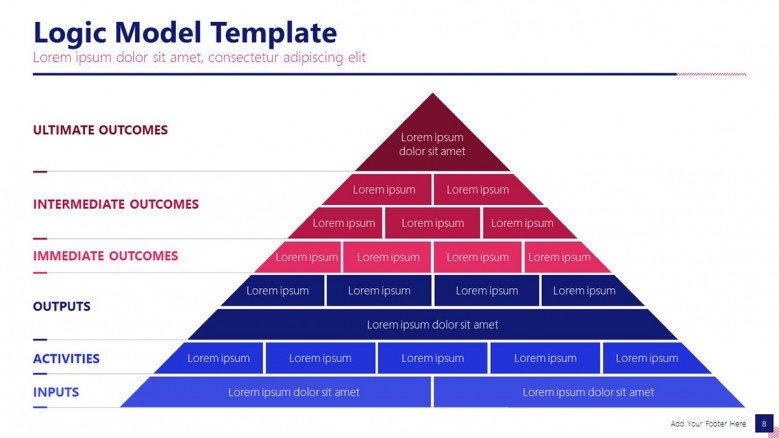 Logic Model is one of the most effective planning program tools out there. It allows you to visualize all the resources you need to make your program a success. And not only that, you will be able to connect the program's activities with outcomes and indicators. Amazing, isn't it? This Logic Model template has a flow diagram, a pyramid chart, and other stunning PowerPoint Slides to create a complete picture of how your program or project will work and its overall impact.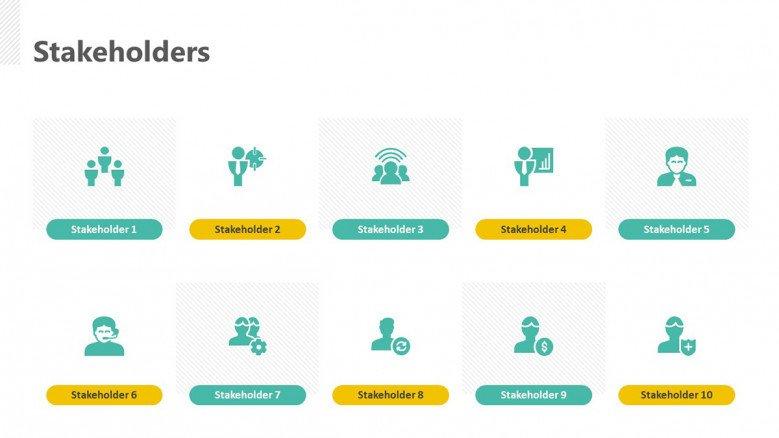 Do you want to implement a new initiative in your company? Here is a professional-level presentation template that will help you outline the scope of your project. It covers objectives, stakeholders, team members, and other important factors your company needs to know to give you the first approval. This Project Charter PowerPoint Presentation includes data-driven charts and graphics to get your point across in a clear and convincing way.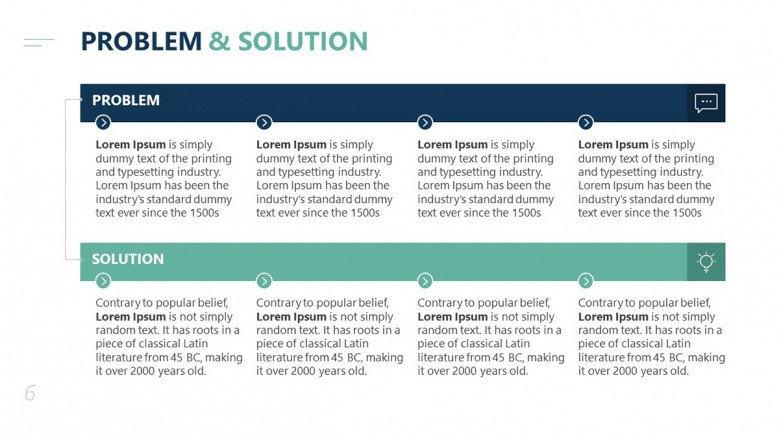 Sharing your findings is as important as the research itself. Whether it is an investment research, market research, or any other type of investigation, all the details and conclusions should end in a comprehensive report. However, who has time for an extensive document? Summarize your points in a killer presentation your boss won't be able to ignore! The blue teal color scheme of this template is perfect for any corporate occasion. And the clean look of each slide makes it easier for you to communicate your findings in a straightforward manner.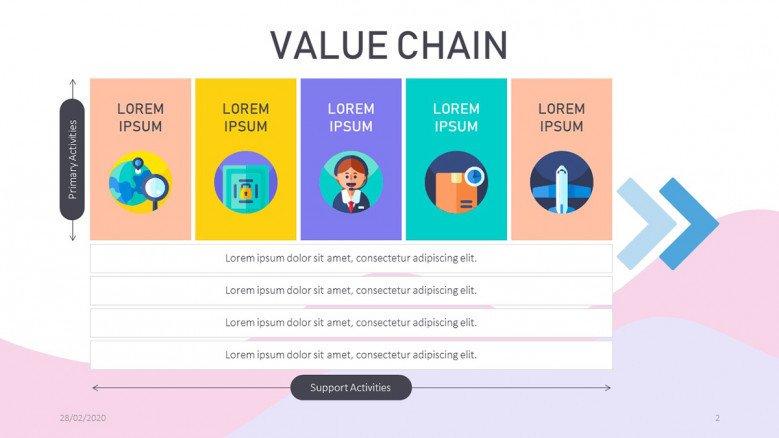 In search of competitive opportunities for your business? This PowerPoint template is exactly what you need. A value chain analysis will help you take a closer look at the operations of your company and identify the added value each stage provides to your products. For this business presentation template, our designers took the classic value chain diagrams to another whole level and created a set of colorful, professional-looking slides to showcase your primary and support activities. Like the one you see above!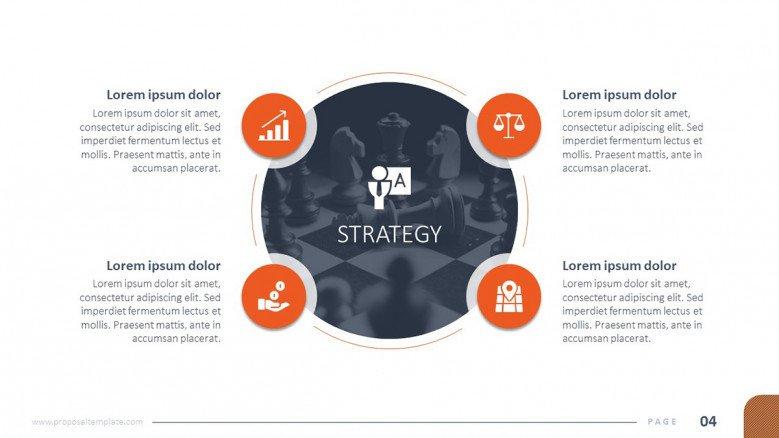 This one is for all the consultants, independent contractors, and agencies out there! Our collection of professional PowerPoint presentations for April has a special template to create a convincing project proposal. You will be able to describe your work style, the problem you would work around, set timeframes and milestones, and much more. Has your prospective client already asked you for the project proposal? You got this!
Best Creative PowerPoint Templates To Make Your Ideas Pop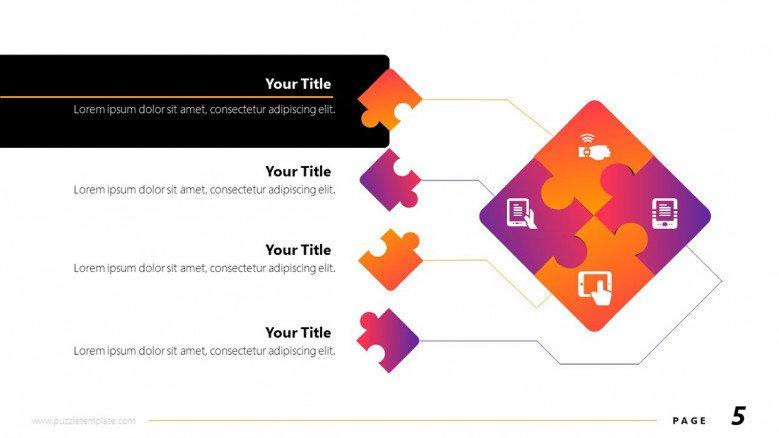 A Jigsaw Puzzle may be the missing piece in your presentation. Yes, you read that right. Puzzle pieces diagrams are great visual tools to connect ideas in creative ways. And this playful template showcases jigsaw puzzle pieces in all kinds of diagrams and styles. You will find a puzzle timeline, a circular puzzle diagram, a puzzle pie chart among other fun graphics to give your presentation a high-impact look.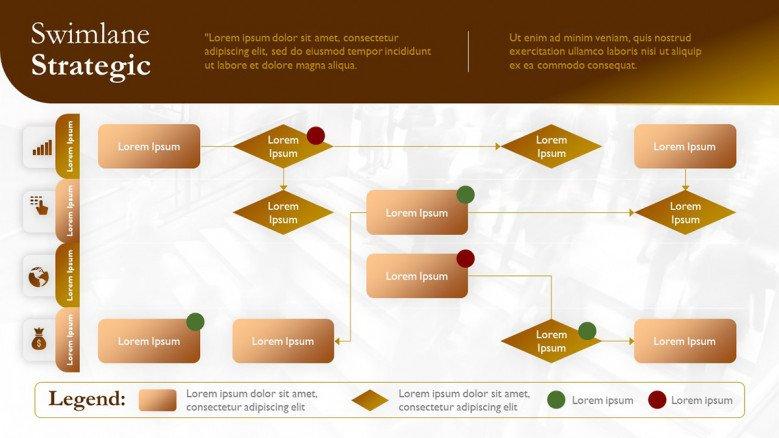 A good way to improve communication in your team and, consequently, boost productivity is with Swimlane diagrams. Also called Cross-functional flowcharts, these tools are incredible to cover processes from start to finish, including who is responsible for each task. This way, your team will be able to visualize the information flow between areas and make sure there are not overlapping activities. The best part? You don't have to build them from scratch! This template has multiple creative swimlane diagrams for you to map out your team operations right away.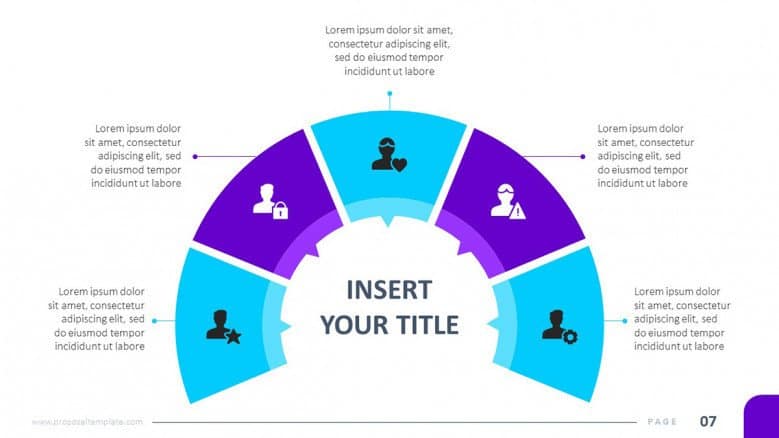 This April PowerPoint Template has some amazing, colorful graphics that will help you present any kind of process. A flower diagram, a linear process flow diagram, an 8 step timeline, you name it! All the slides come in a blue and purple color scheme which instantly gives a modern, fresh look to your presentation.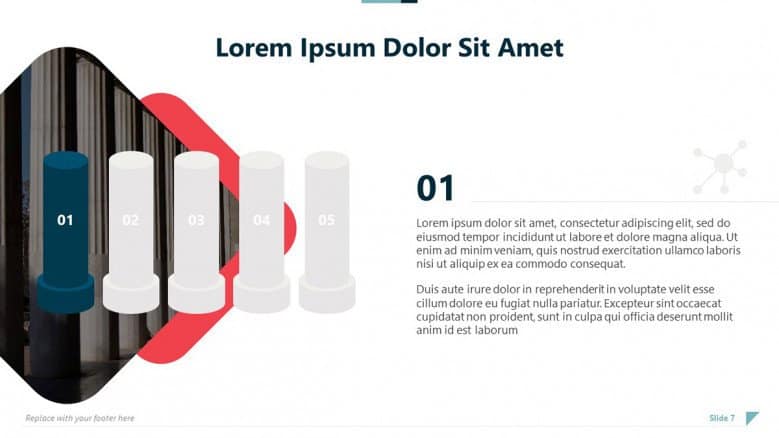 Pillars are must for your strategy presentations. These graphic elements convey strength and stability. We recommend that you use them to talk about organizational values, concepts of your business strategy, and other key topics. In this Free PowerPoint Template you will find some slides with pillars grouped together and others where you can highlight one pillar at a time. All these vertical graphics are designed in sober colors to match the corporate style of your presentation. However, if you need bright-colored pillars to complement your creative slide deck, you can change the colors of our graphics in a heartbeat.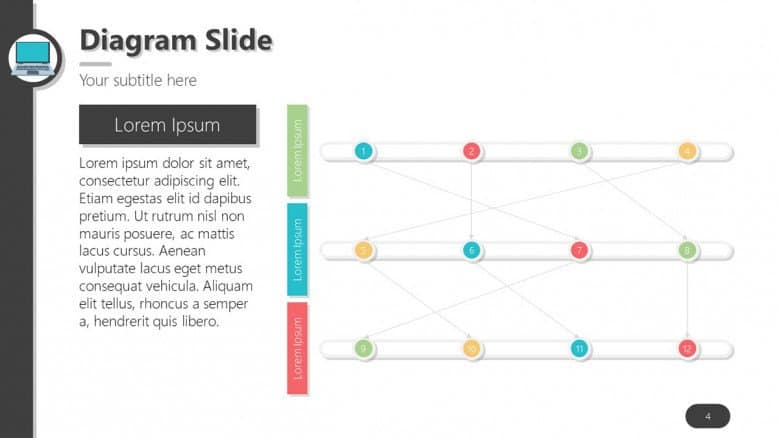 This template doesn't include exactly swimlanes but the design of each slide is heavily inspired by cross-functional diagrams. Our Creative Swimlane PowerPoint Slides present vertical and horizontal lanes that will help you organize and display your content in original ways. Three column slides, swimlane symbols, content boxes, and more.
Themed Templates For Cool Presentations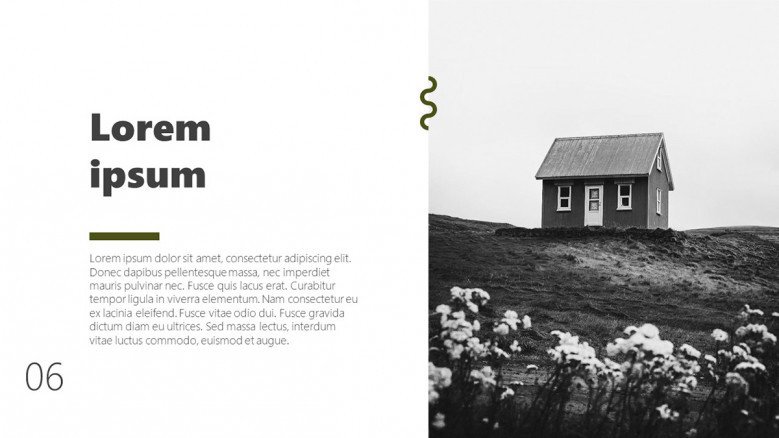 One of my favorites of the month! This template is filled with minimalist PowerPoint slides that will give your presentation a clean, elegant look. If we had to choose one word to describe the concept of this slide deck, it would be "aesthetic". Take away the brilliant colors that distance the audience's attention from your content and you are left with this magnificent blank and white template. What's more, these slides work perfectly for both, a corporate presentation and a creative, stylish presentation.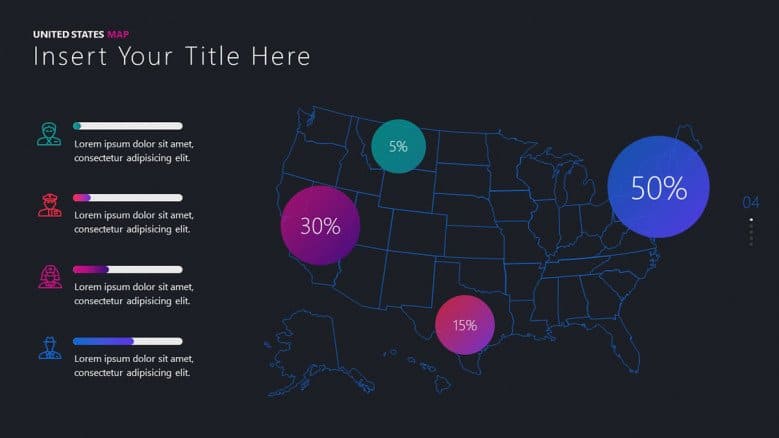 Our collection of April PowerPoint Templates includes an infographic U.S. Map template. But it is not just any map. You will have a complete set of 10 visually appealing slides to display from demographic data to behavioral trends in the area. Our United States Map Slides come with charts, location markers, comparison tables and other great features for data visualization.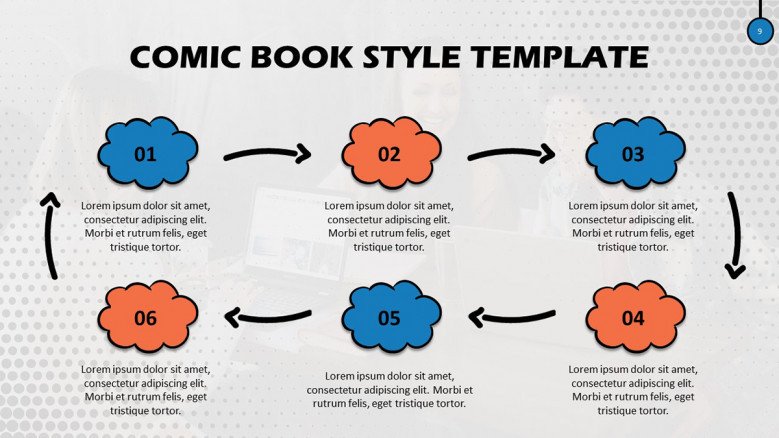 Match your storytelling skills with a unique presentation. Here we give you 10 Comic Book themed PowerPoint slides. The best thing is that this same template works perfectly fine for a professional presentation as it does for a casual one. For example, use the versus slide to compare information, the bubble graphics could be a great way to share famous quotes. It all depends on how you adapt the elements of this Pop Art PowerPoint template.
Mental health is also an important aspect for the wellbeing of your team. This template gives you the platform to put this topic on the table and raise awareness about mental health in the workplace. Does your company provide psychological support? Are there any tips you could share about dealing with stressful issues at work? These eye-catching slides are the perfect place to communicate the company's ongoing efforts to create a positive work environment.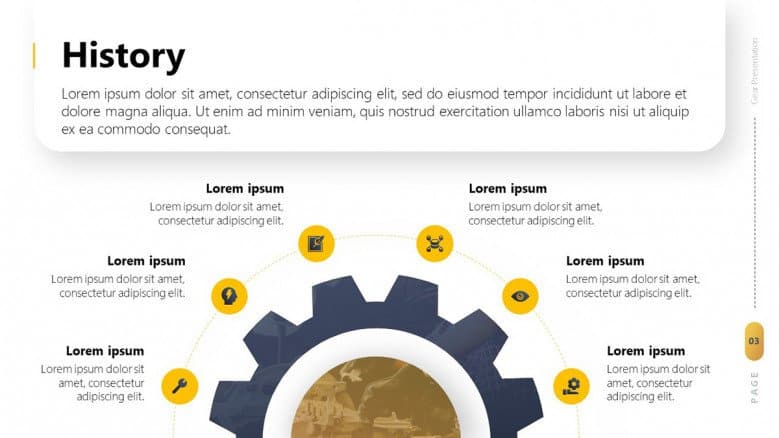 This April PowerPoint Template is thought for all the professionals working in the gear industry. Here you can explain everything about cogwheels and how this simple yet powerful system makes machines all over the world go 'round. The Mechanical Gear PowerPoint Template is a great example of how presentations can be customized according to the main topic. You will find slides in a gray and yellow color theme featuring diagrams 100% inspired by toothed wheels.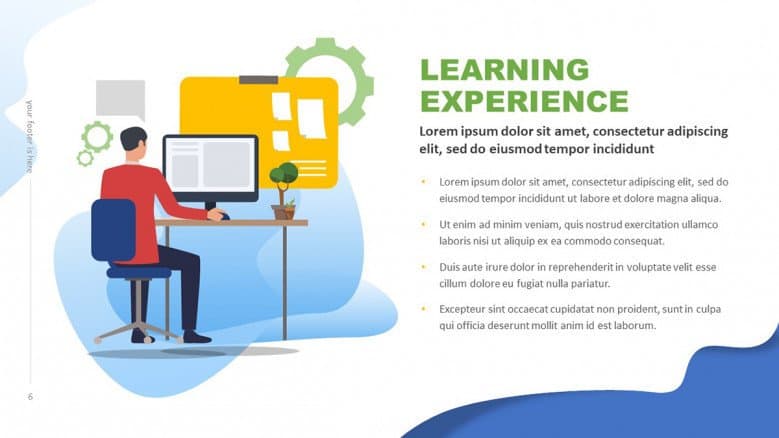 Another favorite of the month! The Workshop PowerPoint Presentation is the perfect tool to introduce your audience to the unique learning experience you're offering. Our designers worked hard to create a wonderful educational template and it really shows. This PowerPoint presentation has a table of contents, an agenda slide, a team slide, charts and fun illustrations, all in a colorful, playful style.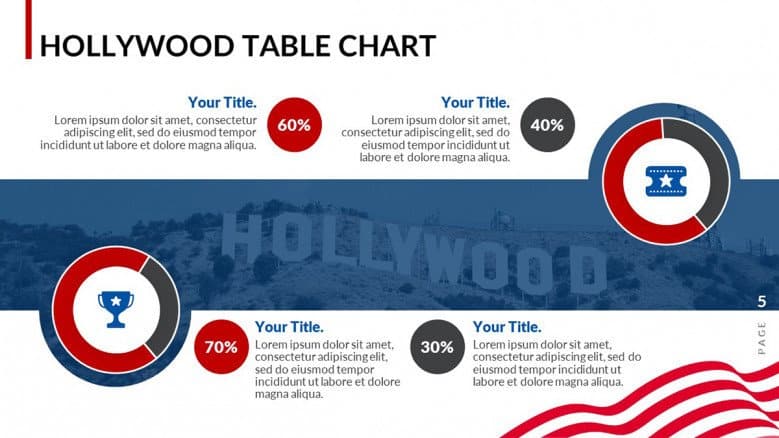 A whole themed PowerPoint Template that celebrates the American culture. The design of each slide represents characteristic places and events all Americans are familiar with. You will find a White House Slide, a New York-themed slide, a Hollywood slide, a NBA table chart, and much more. Did we mention it includes little financial and business icons? How about the star graphics and wavy stripes in red and blue? It looks like our designers came up with the ultimate US PowerPoint Template!
Business Tools And Resources For April 2020
Remember when I said PowerPoint was a versatile tool? From time to time, our incredible team of designers use PowerPoint to create more than amazing presentations. They produce resources for your daily tasks. Luckily, the April PowerPoint Templates include some of those! You will find top-notch progress reports, organizational charts, meeting invitations, decision trees, roadmaps, and other incredible business resources. Needless to say, you can also use these singular slides to add a wow effect to any of your presentations.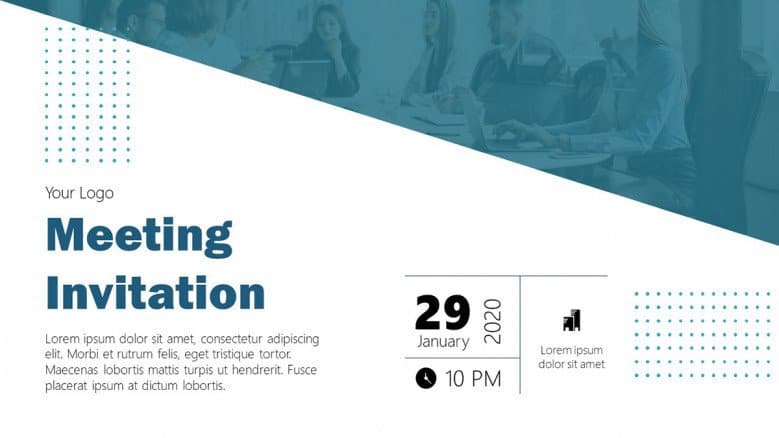 We all know some work meetings can be a waste of time, but here's a quick tip to turn unproductive sessions into successful ones. Set clear objectives, a purpose for the meeting and make sure all the participants are aware of it. A good way to communicate this is through meeting invitations! Here you can include all the details from date, time, venue to the points to be discussed. This template offers you a great variety of formal meeting invitations you can easily customize and send out to your team right away.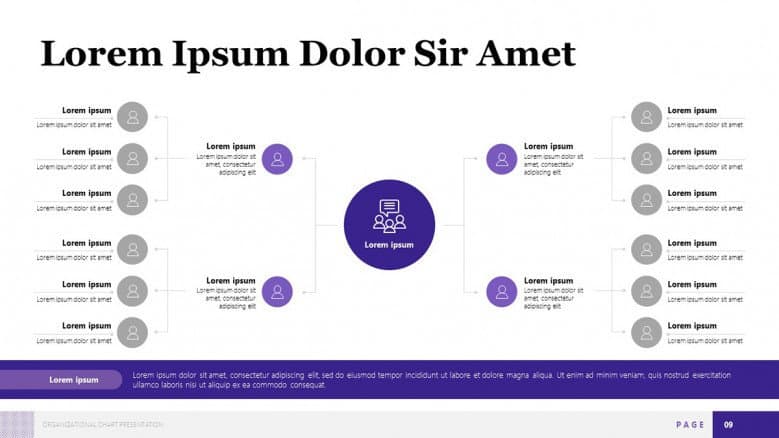 Organizational charts are visual diagrams that reflect the company's internal structure.  This April PowerPoint template comes with multiple corporate org charts for big and small teams. In the practice, you will notice these are not just pretty organograms to look at, but very useful diagrams to establish a clear information flow in the company. What's more, you will find special slides to make detailed descriptions about roles and responsibilities, if needed.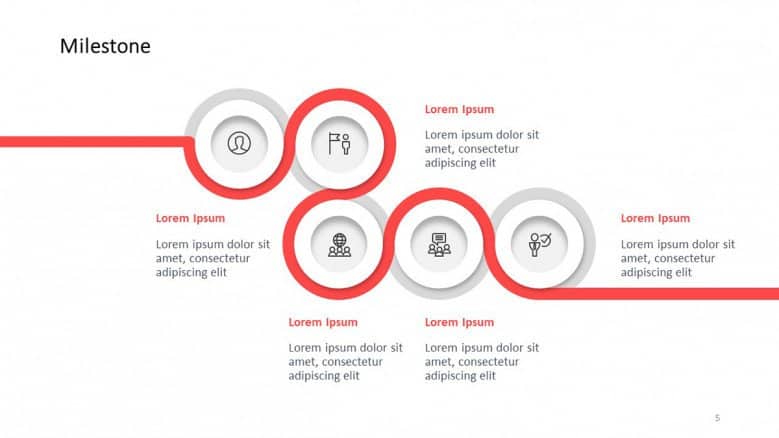 Everybody talks about how businesses should set clear, realistic goals, but very few focus on the importance of milestones to achieve those goals. The Milestones Roadmap PowerPoint Template is full of visually appealing slides to mark the major steps in your road to success. Yearly milestones slides, curved roadmaps, stairs and steps diagrams, and more! This template would make a great addition to your strategy presentation or you can use it to track how close you are to the end goal.
Strong decision-making skills are crucial for the growth of a business. As a leader, your team counts on you to analyze multiple outcomes and pick the best alternative. Although, it is not as easy as it sounds. Most of the time, you have to make important decisions quickly or decide the course of a situation with little to no information. Quite stressful scenarios, right? That's why these April templates include Decision trees. Showcase your decision-making process in incredible tree-like diagrams that will help you visualize the problem on a bigger scale and respond accordingly. You will find tree diagrams for yes-no questions, cross and tick symbols to evaluate decisions in a project, and other visual aids to make the best strategic decisions for your business.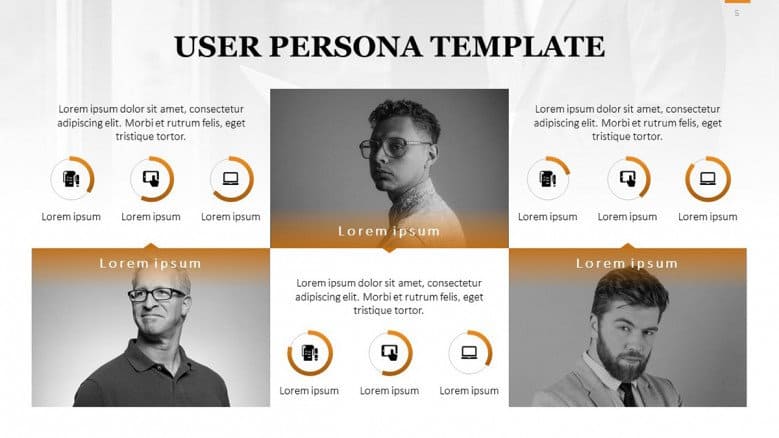 Equal parts corporate and contemporary, these User Persona PowerPoint slides will be your favorite marketing tool from now on! In short, user personas are fictional representations of your potential or current target audience. The goal is to create the most accurate buyer profiles so you can use that information to build better products and services. This PowerPoint template includes icons, comparison slides, charts, and all the elements you can think of to visually communicate attitudes, behaviours, goals, and motivations of your target audience. Once you fill in all the information, your user personas will become a powerful tool to guide your marketing actions.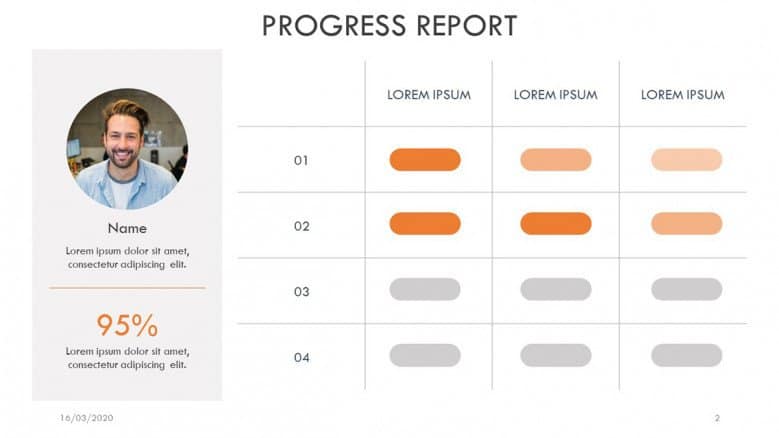 This one is probably the best business tool from our April collection. Let's be clear: tracking your progress is an effective way to deliver exceptional results on time. You may not like to send summaries of what you do and don't every week but if you really think about it, the sooner you get feedback on your work, the better results you will get. This template has progress reports for every occasion: project progress reports, team and individual performance evaluations, charts, a milestones timeline, and other slides to keep an open communication between you and your manager.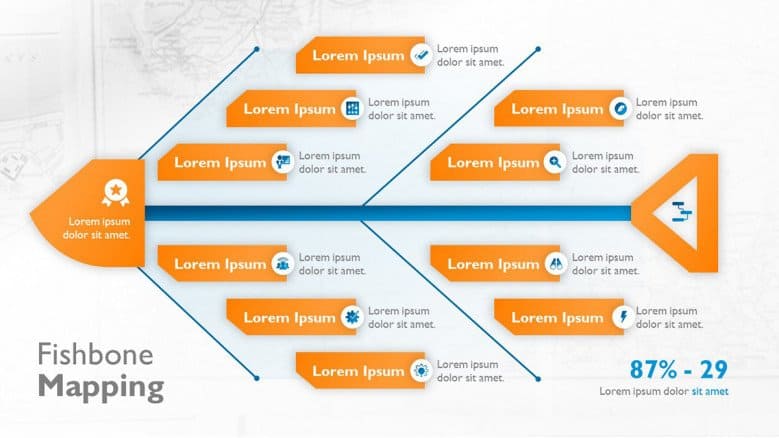 Last but not least, a powerful problem-solving tool! Our creative fishbone diagrams will help you find the root cause of any type of problem in your project or business. Let's say one of your best teams had productivity issues last month. It is important to find out what happened so they can work at their best in the next period. The Ishikawa diagrams resemble the skeleton of a fish which gives you a solid structure to categorize all the potential causes of the problem. Sometimes it is a matter of perspective and once you make all the cause-effect connections in the fishbone diagram, you will be able to get a clear picture of the issue and how to resolve it.
These 20+ April PowerPoint templates, among other incredible ones, are available for free in our Templates by 24Slides platform. We update the site with new professional presentation templates every week, so don't forget to come back often to catch up on our latest designs.
And if you still haven't found the right template, talk with our designers here and let them know exactly what you have in mind. They can bring your presentation ideas to reality in as little as 24 hours!
See you next month with more professional-level PowerPoint templates!