15 November PowerPoint Templates You Can Use for Free
November has arrived! And although it may feel like a smooth transition to the holiday season, November is actually one of the busiest months in the corporate world. There's just so much to report about and lots of planning to do before the year ends. But don't stress yourself, because today I'll show you 15 November PowerPoint templates that will make your life easier.
This month, the 24Slides' designers have delivered amazing templates for business and marketing presentations. There are also project timelines and creative backgrounds for your slide decks. And if you're determined to keep an open communication with your team, I've included many PowerPoint resources to help you with that. Let's start!
Free Business Presentation Templates
Business presentations demand top-notch slides that convey professionalism and credibility. And that's exactly what our top business PowerPoint templates for November will do for managers and entrepreneurs. Check out the following templates and stand with confidence in front of prospective clients and investors.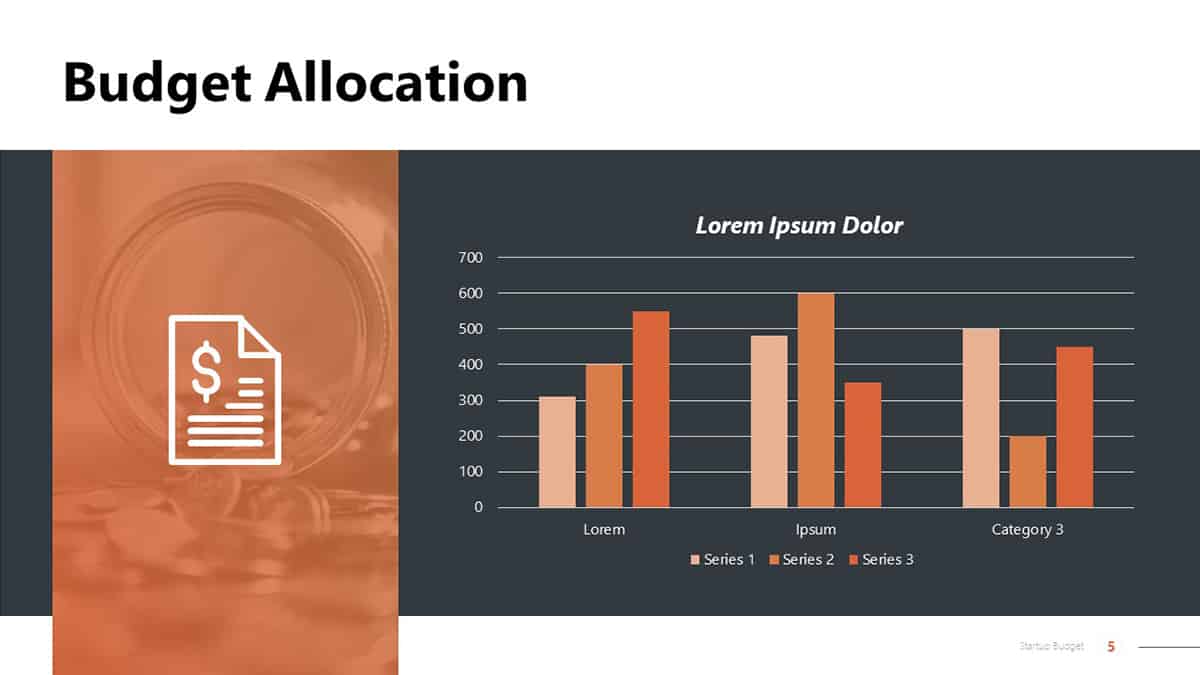 Budgeting is the strategic planning of your business spendings. A budget works as a financial roadmap that indicates in which projects or areas you'll distribute the company resources. But this is not only for enterprises that bill millions of dollars. For startup CEOs, knowing how and when the business money will be spent is key when talking to potential investors or shareholders. Use this November PowerPoint template to present your monthly budget allocation and set accurate financial goals for your growing business.
A business review is a comprehensive evaluation of all your company's metrics. It tells you where your business stands and how far you're from achieving the company goals. This makes business reviews a great starting point when you need to plan the actions for a new quarter or year. And with this PowerPoint template, you'll be able to showcase the current state of your business and all its departments. You'll find slides to analyze the results of your company programs and state the goals for the next period.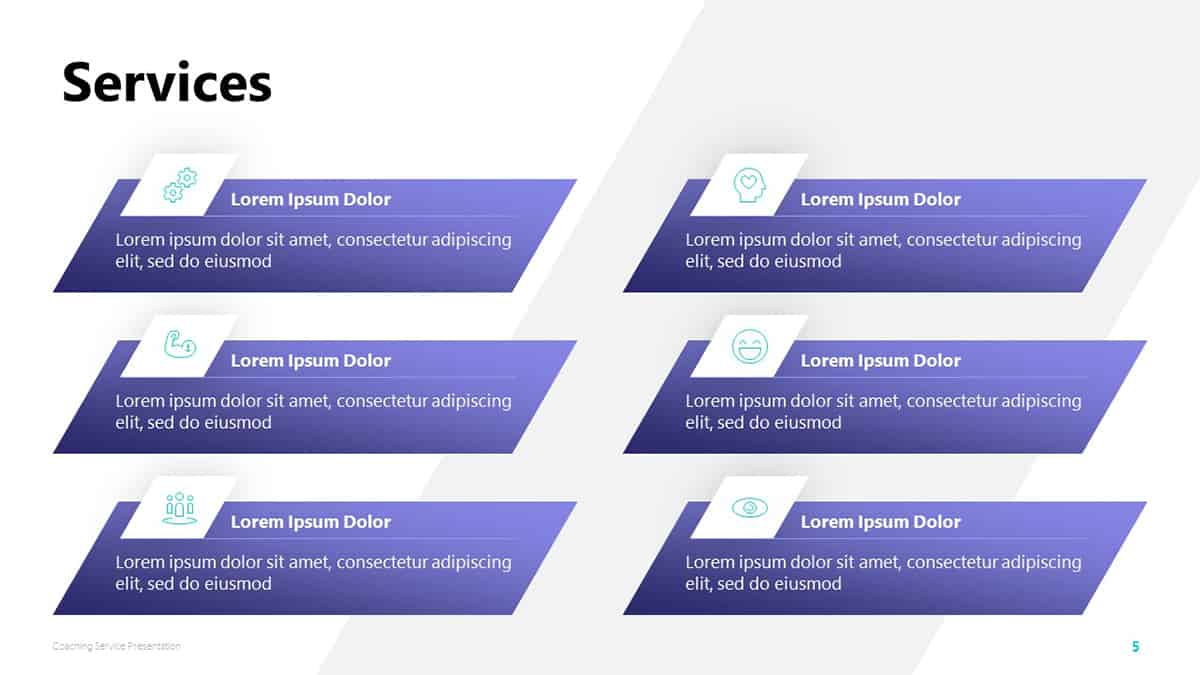 The business of coaching is booming – especially after the 2020 crisis. Executives are seeking the expert guidance of coaches to develop the skills that help them move forward with their companies. So, if you're in the coaching market, this template is exactly what you need to sell your services. You'll be able to address the benefits of coaching, explain your coaching methods, talk about the drama triangle, and more. And if you work with a consulting team, there's also a section to show their profiles and experience as professional coaches.
Marketing PowerPoint Templates for November 2020
Marketing has to do more with understanding what the customer wants than pushing a one-time sale, and for that marketers use different techniques. In this section, you'll find a template to present the results of your market analysis. There's also an incredible template to create a consumer trends report. And finally, you'll be able to showcase what your customers say about your products in client testimonial slides.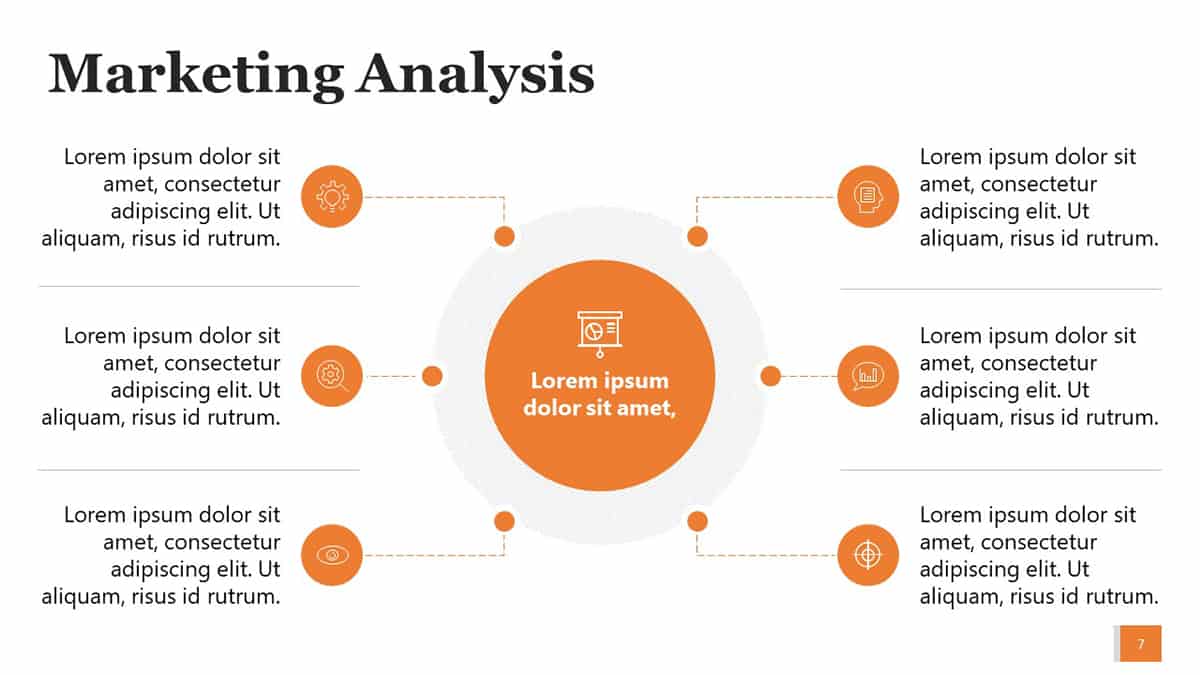 Make sure your products meet your customers' needs and expectations by conducting a marketing analysis. This study is of great value to all kinds of businesses, because it provides insights into your customers, competitors, and market. Once you gather all the information, use the Marketing Analysis PowerPoint template to present your findings in product diagrams, charts, and mind maps.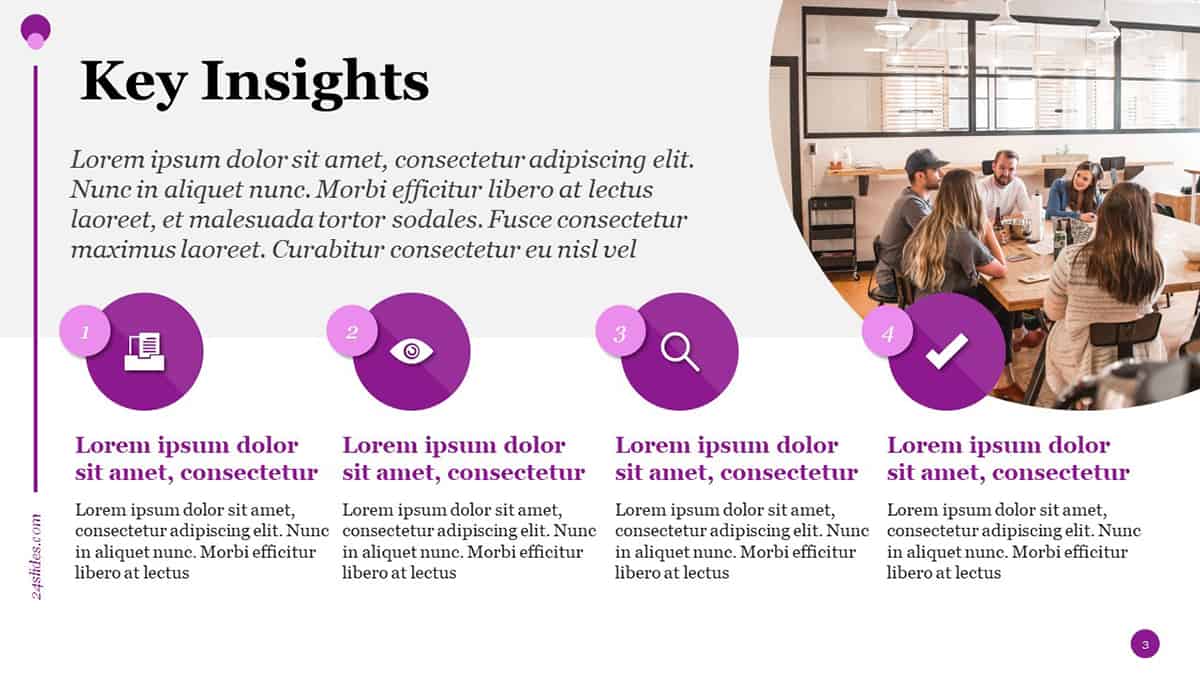 Your marketing analysis will provide lots of data about your customers and their behaviors. A great way to showcase all these results is in a Consumer Trends Report! This document will definitely be useful for your marketing and sales teams. And if you really think about it, a customer trends report presentation can set your business apart. It proves your company is in the loop of what's happening in the market and has the know-how to predict future trends.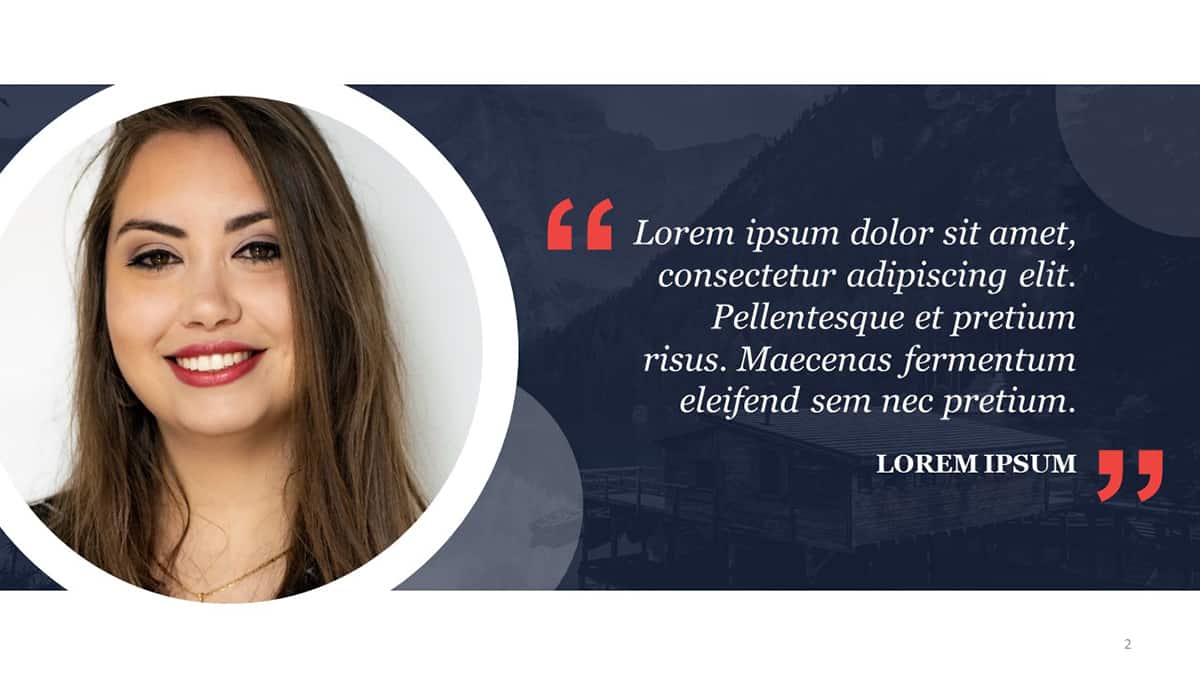 A powerful way to convert potential buyers into customers is by using client testimonials. Once one of your products picks someone's interest, there's a high chance that this person will look for others' opinions about it. And here's where client testimonials come to the rescue. Client testimonials are statements that showcase an authentic experience with your products and help other customers advance in the buying decision process. In these testimonial templates, you'll be able to display quotes from happy clients, influencers, and 5-star reviews. Showing the value your products bring to customers – in their own words – can really make your marketing presentation stand out!
Project Timelines in PowerPoint
Timelines are your go-to tools when you need to present a process or sequence of events. Timelines are very simple and easy to use, but they've become so popular that we hardly see them as a novelty anymore. For that reason, our designers decided to give a complete refresh to the traditional timelines and came up with really impressive results.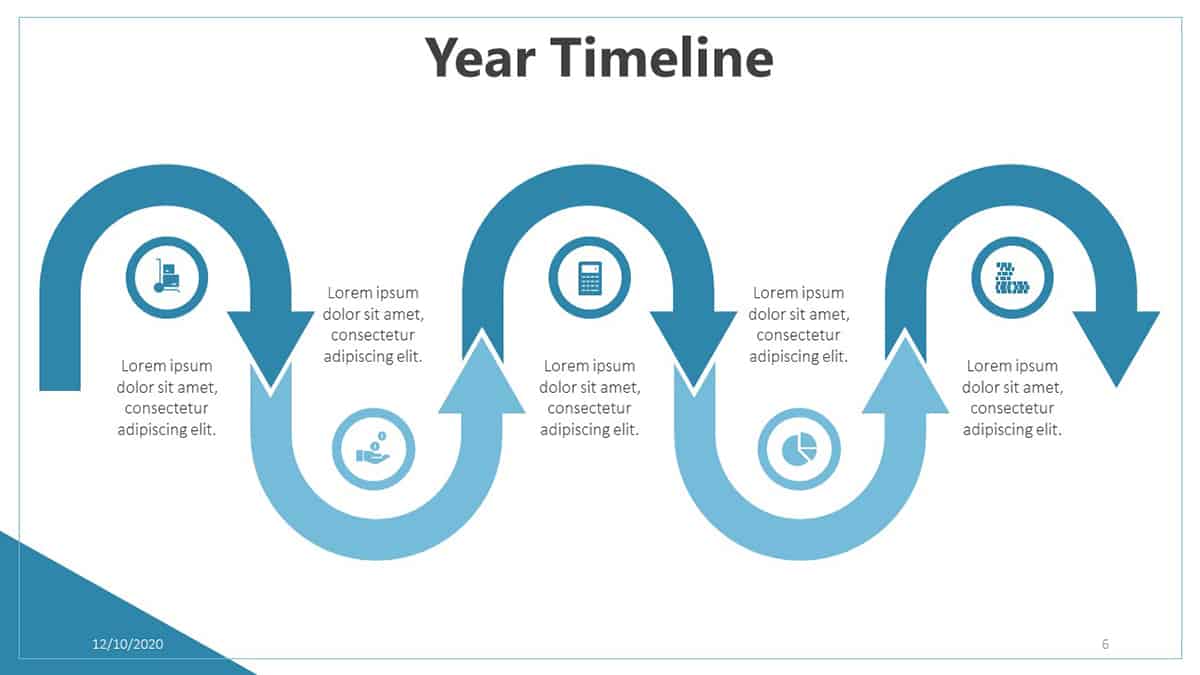 Timelines are commonly seen as lists of events in chronological order, but timelines can also be a great tool for planning. For example, in these yearly timelines you can share long-term goals you envision for the company. You can also use one of these blue timelines for project management. You'll find a four-year timeline blended into a Gantt chart so you can set the beginning and end of all your team tasks. Whether you need visual tools for planning or monitoring a project, this November PowerPoint template has a perfect timeline for you!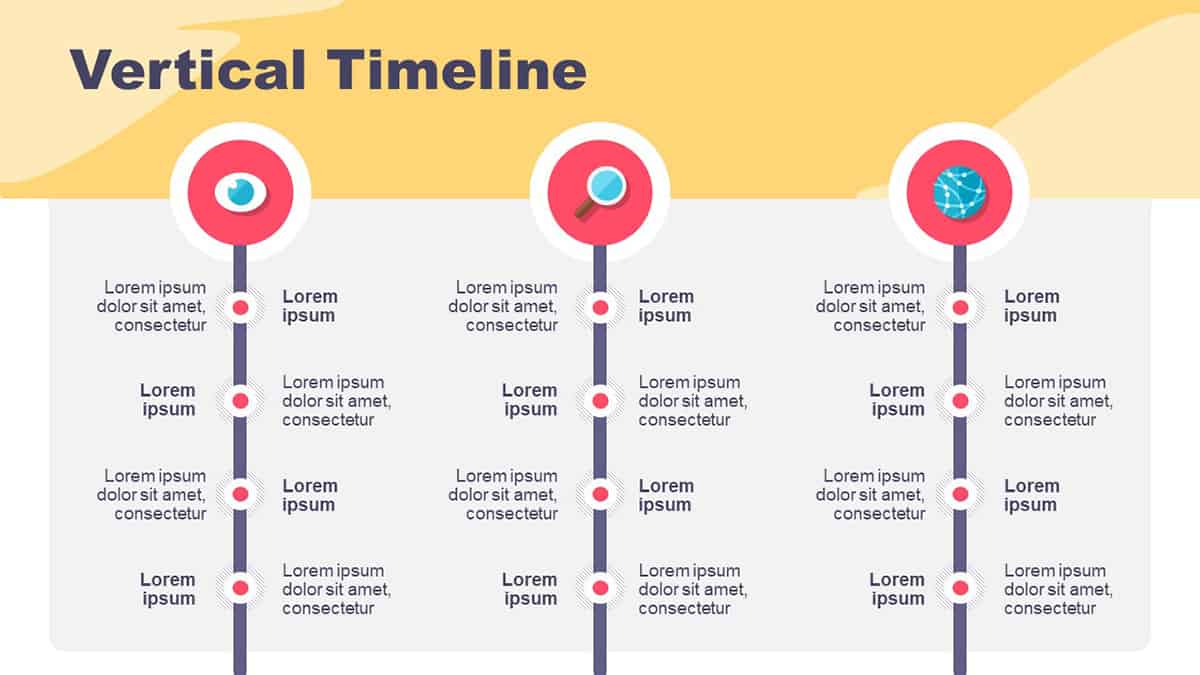 Contrary to the traditional timelines in a horizontal format, vertical timelines step out of the box to give you original ways to showcase your ideas. These timelines are particularly useful on two occasions. First, whenever horizontal timelines don't give you room for long sentences, a vertical format is indeed the best option to present all your information in a nice orderly manner. And two, when horizontal timelines are not to your taste anymore and you want something new. This means that if you felt the Yearly Timelines were a bit boring, these vertical ones will surely be a great fit for your creative presentation.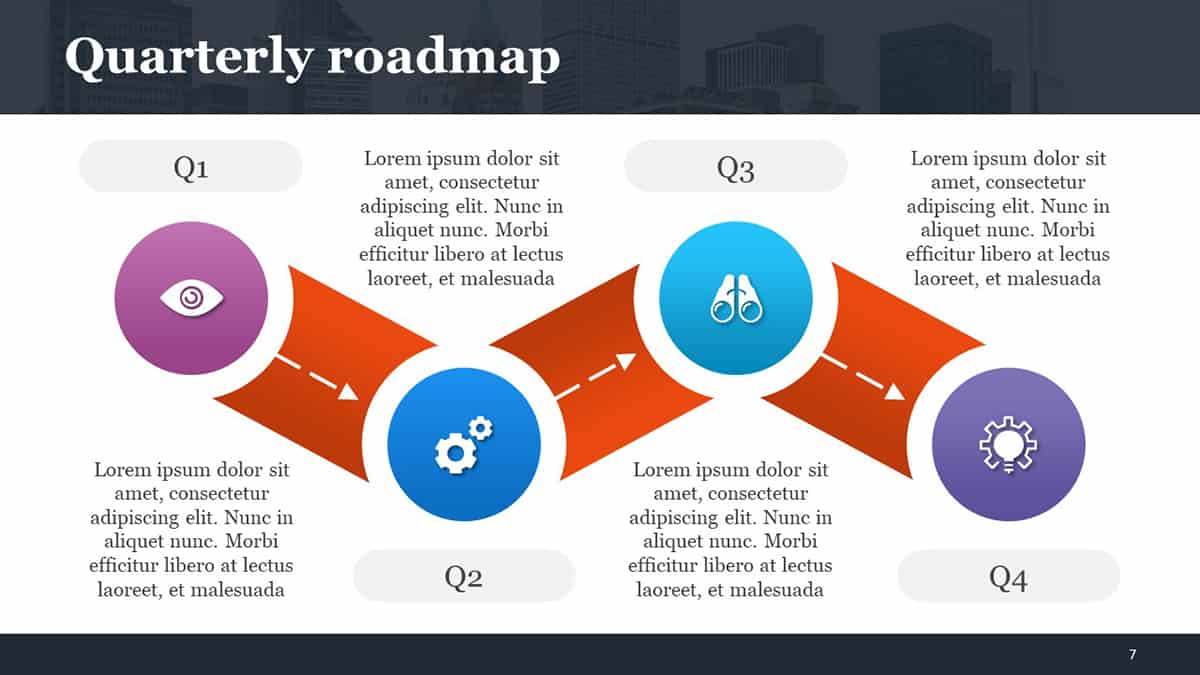 While timelines are great to understand the temporary relationship of events, roadmaps provide a more detailed view into the process. For that reason, I've decided to add the Quarterly Roadmap Timeline template to the list. This amazing tool will help you set task priorities, deadlines, project roles, and milestones to make sure you deliver the best results on time and with efficiency.
November PowerPoint Backgrounds
Sometimes it's not the text or diagrams that you need to fix but that boring white background in your slides. This month, I've selected two PowerPoint backgrounds to inject some color and add mind-blowing illustrations to your presentation.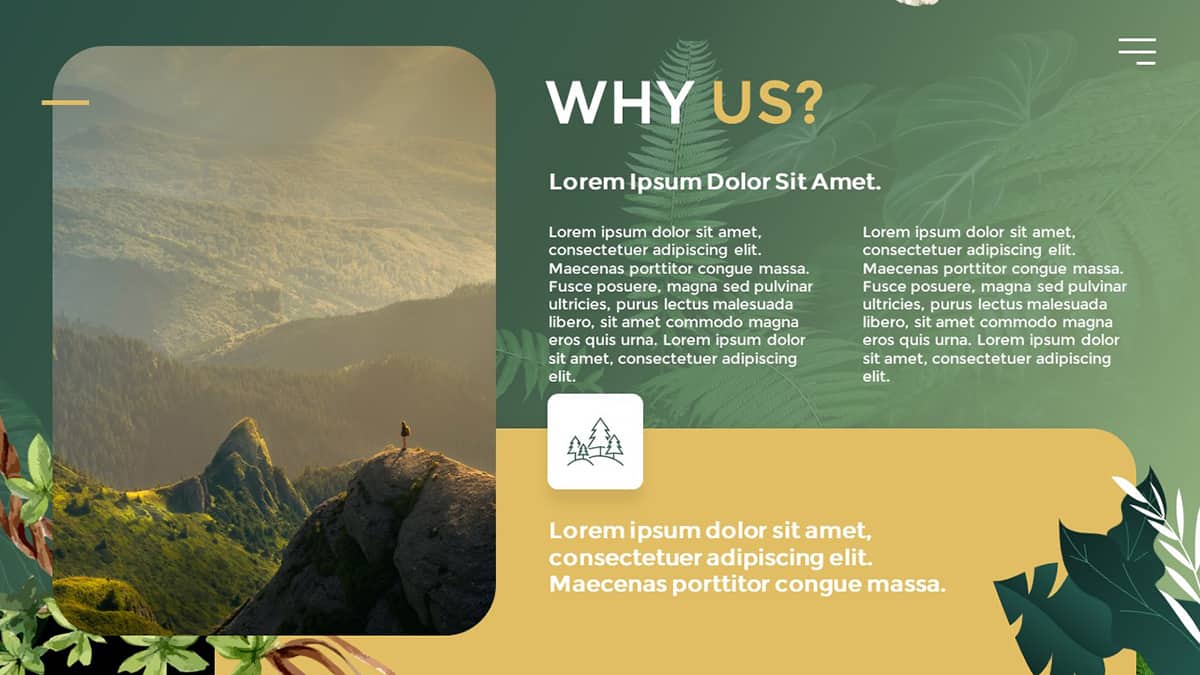 These Nature PowerPoint slides will make your presentation unforgettable! Just look at the example on top. Top-notch slides with amazing illustrations of animals surrounded by a natural landscape. In other words, a breath of fresh air in a world of lifeless PowerPoint presentations. And if you're part of an NGO that works for wildlife conservation, I recommend you use this template for the approval of joint CSR projects.
Another option to spice up your slide deck is this set of Lego PowerPoint backgrounds. It's known that a Lego box helps improve our creativity and problem-solving skills. So, our team played for a while and came up with incredible PowerPoint shapes, diagrams, and frames. Can you imagine? A reminiscent of everyone's childhood, now applied to a fun, engaging project presentation.
Creative PowerPoint Templates for Teams
Who said PowerPoint templates are only for external presentations? Your company's most important asset is its people and these November templates will help you maintain an open communication with all of them – especially remote teams!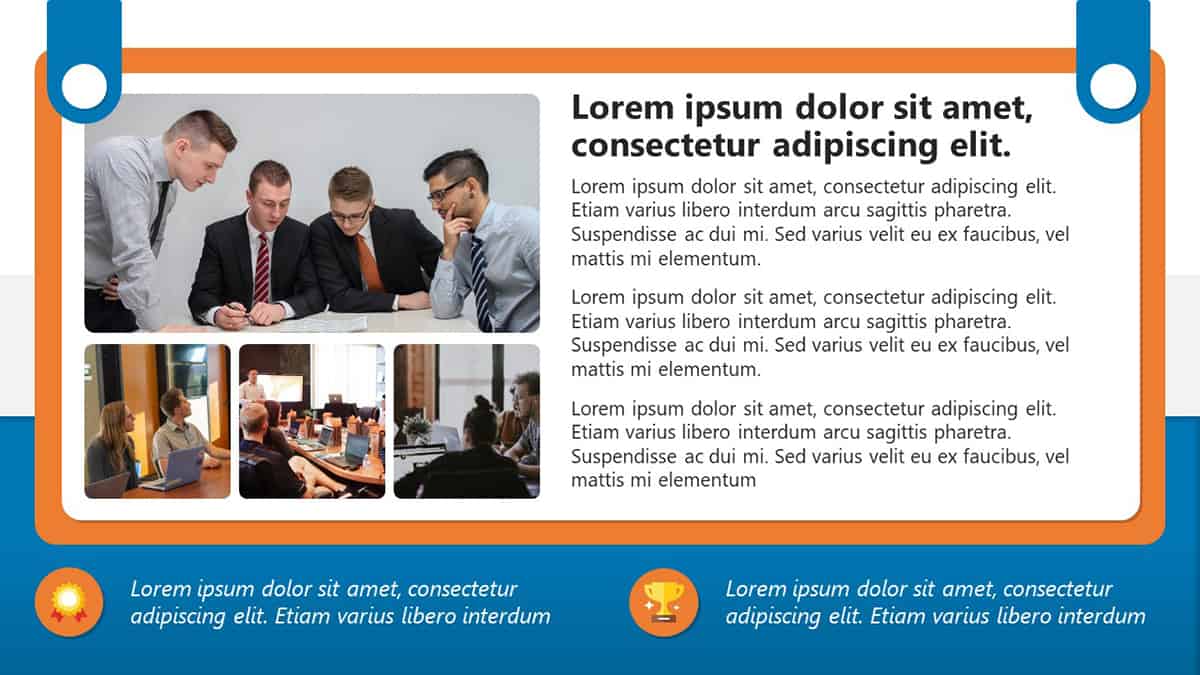 Employee newsletters are formal communication tools that aim to keep everyone informed about company-related topics and updates. If you ever thought of making one but didn't know where to start, you've come to the right place. In these newsletter templates, you'll be able to share new employee announcements, virtual company events, meeting summaries, and more.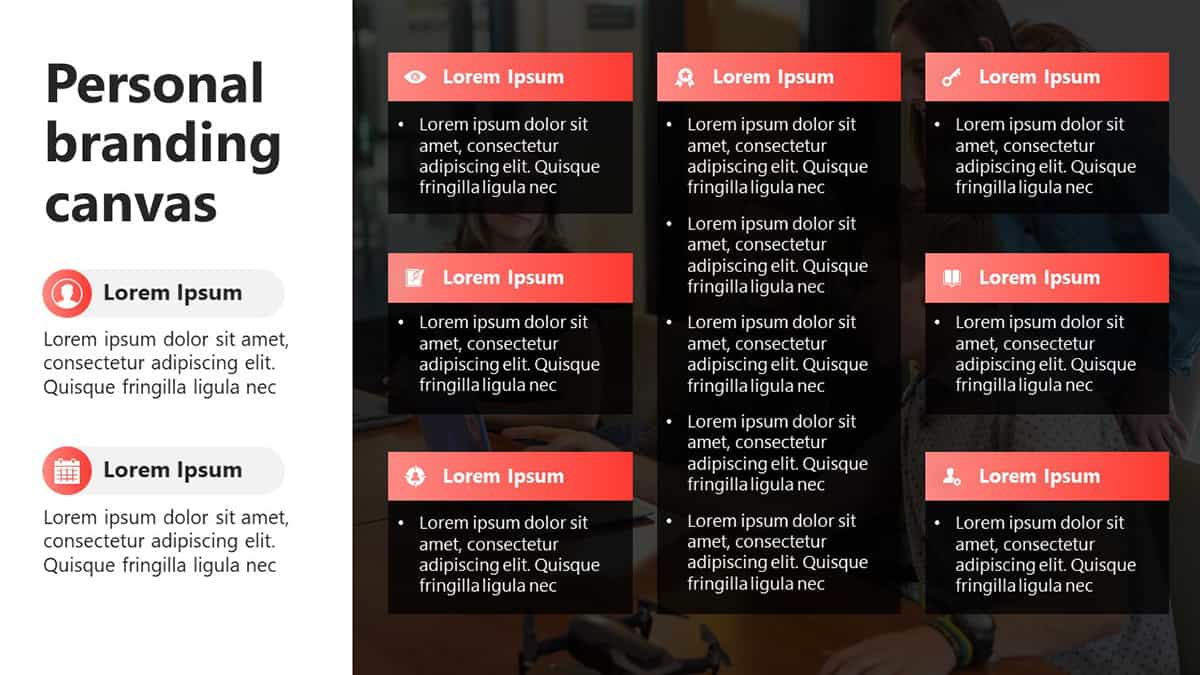 The Personal Branding Canvas is the easiest method to build a powerful personal brand. This visual framework, developed by Luigi Centenaro, will help you understand your unique talents and set a strategy to share them with the world. Sounds like hard work? Not at all. It has twelve well-defined sections that will guide you through the process of finding out what really sets you apart from other professionals. Plus, HR experts and business coaches can use this PowerPoint template to help their teams develop a personal career plan.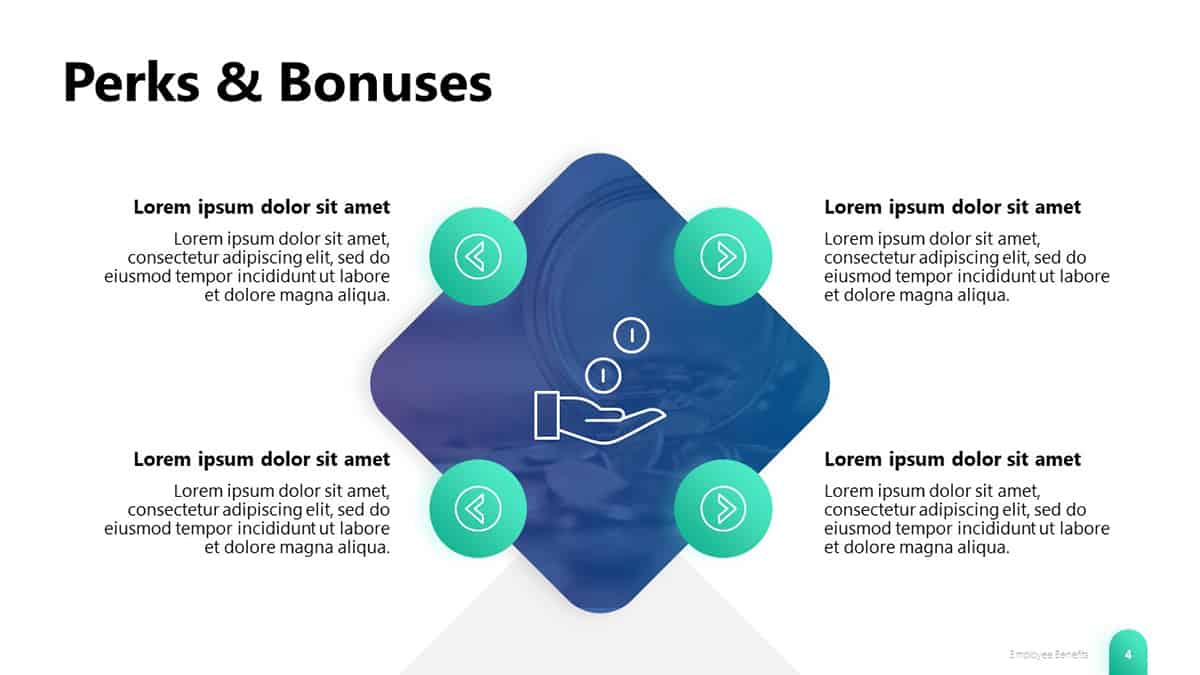 Aside from a monthly salary, there are other types of rewards an employer can offer to their team so they can feel motivated and appreciated at work. These are called employee benefits or fringe benefits and can go from discounted cafeteria plans to a company-owned vehicle. Use this November PowerPoint template in your onboarding processes and let your team members know all the on-the-job perks they have access to.
We close our November list with stylish team slides. When you present a project update or proposal, it's inevitable to talk about your team. So, here are elegant and modern "Meet the Team" slides for all types of business presentations. Another great way to use these slides is whenever new talents join your team. You'll be able to insert their photos, names, role descriptions, and even rate their skills!
All these November PowerPoint templates came from our site Templates by 24Slides, the place to go when you need to do a PowerPoint presentation and don't want to start from scratch. Our platform has thousands of templates that you can download for free!
Get Your Own Custom-made PowerPoint Presentation
I know that free PowerPoint templates sound like the perfect idea. You pick one that you like from the list and then proceed to insert your information. However, there's only so much a free template can offer. You may find out that it doesn't have a color palette that matches your brand colors, or that it doesn't come with all the diagrams and charts you need. Other times, some elements of the template require you to use advanced PowerPoint features. And most of the time, it takes you an awful number of hours to come up with a final presentation that looks exactly as you envision it.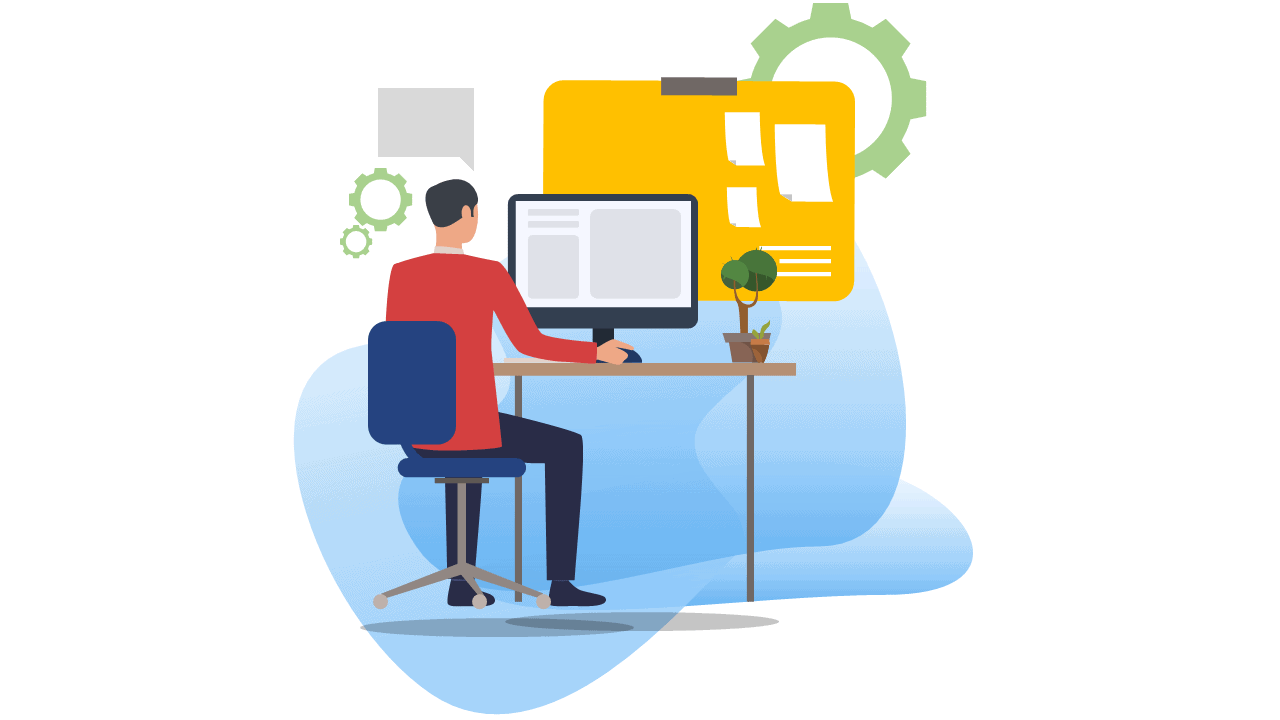 All these scenarios are very common because free templates are not really tailor-made for your needs. If you're fine with it, that's awesome! I'm sure you'll find a lot of value in our November templates. But if you want to deliver a professional presentation that embodies your personal or corporate brand from beginning to end, check out 24Slides' custom PowerPoint design service.
Our team is always ready to take on any design challenge and give your PowerPoint slides a complete make-over. But don't take my word for granted, see what our presentation design experts can do in these before-and-after examples. And if you prefer to test the service first, we're all for it! Try our one-dollar-offer and experience right now what custom presentation design is all about.