9 Online PowerPoint Alternatives for your Presentations!
PowerPoint has become something of the default software when it comes to presentations. However, there's much more than just one option out there! Here you'll find 9 amazing online alternatives to PowerPoint. From Prezi to Google Slides to Canva, if you want to work on your presentations online, you'll find something for you on this list.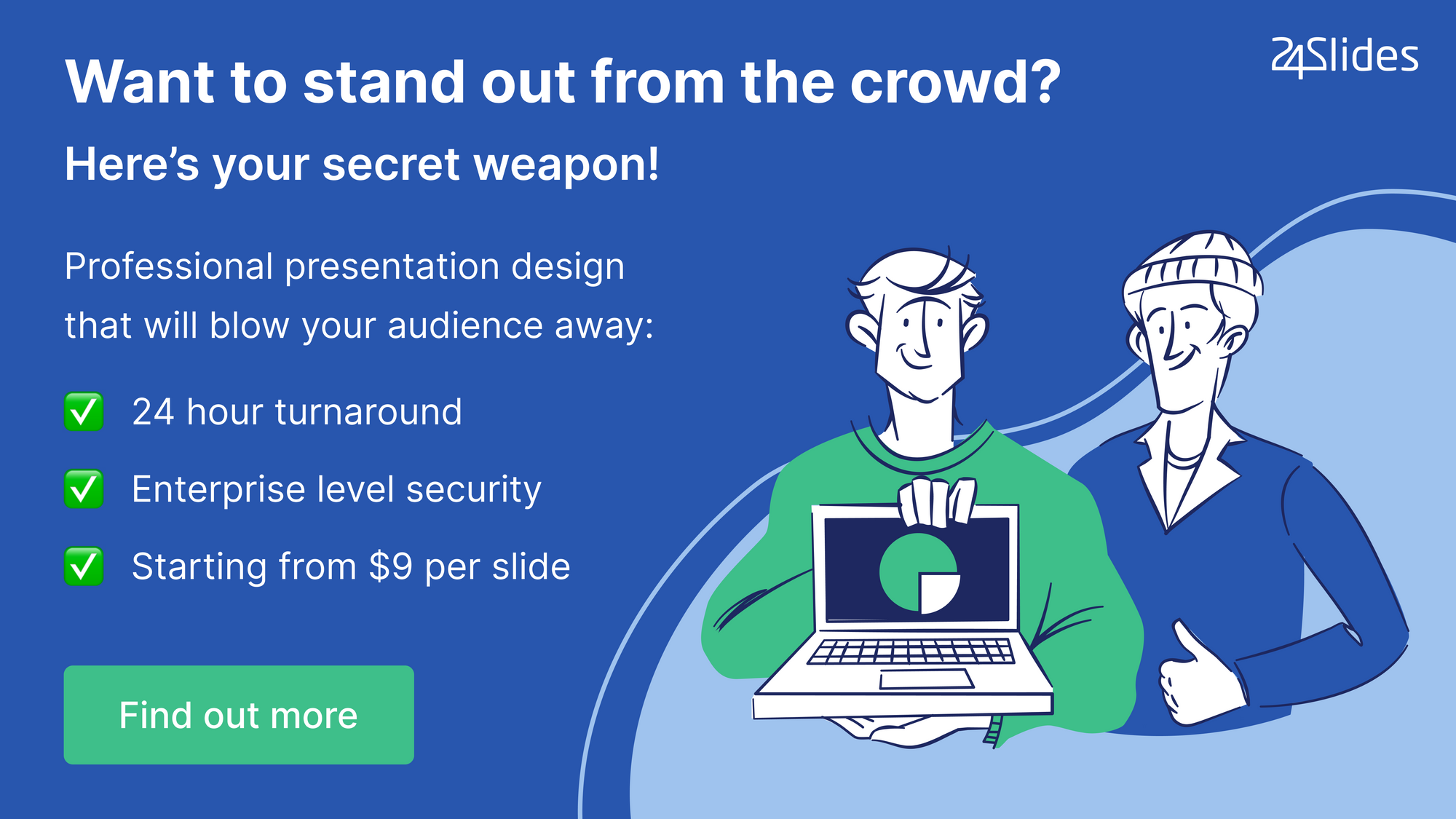 Take into consideration that this list includes only online PowerPoint alternatives that you can work on 100% online, without the need of downloading any sort of desktop app or software. This means amazing presentation options like Keynote are not included. If you want to know about more presentation options that are not necessarily online, check out this list of the top 10 free presentation tools!

When talking about online PowerPoint alternatives, Prezi is a must! It is an eye-catching presentation software, perfect for storytelling. Using Prezi can guarantee you an impactful presentation, as it looks very different from your standard PowerPoint slide deck.
While you can use Prezi online for free, I would recommend investing in some of their paid plans that start at $3 per month. Most of Prezi's advanced options depend on the sort of plan you acquire.
This means that while you will still be able to create amazing presentations with a free, basic plan, some aspects of your presentation will not be available to you. For example, privacy settings are only available on a standard plan or higher plan, which can be critical for business presentations.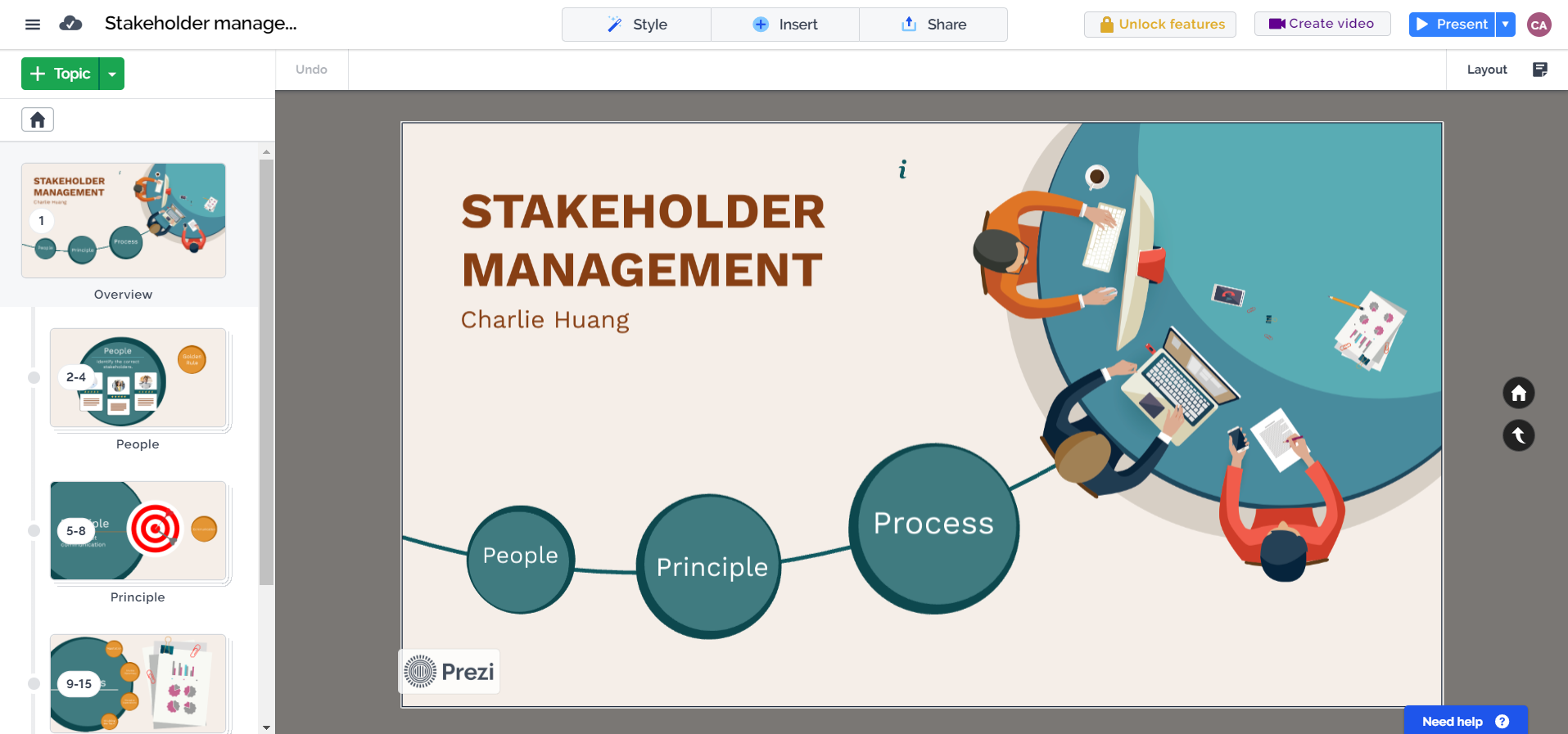 Pros:
Perfect for non-linear presentations
Dynamic and striking animation options
Offline access (only through the desktop app and for plans Premium and above).
Cons:
Animation style can feel over the top, distracting, and even cause motion sickness.
Few customization options
Privacy settings are only available for paid plans
If you're looking for an almost identical online PowerPoint alternative that is completely free, then Google Slides is the one for you. This cloud-based presentation software will be easy to use for anyone who's already used to working with PowerPoint.
Since Google Slides is part of the Google Suite, you can have easy access to it through your usual Google account. And, like all the other Google documents, it's perfect for working with all your team. It is perfect for working on real-time projects that need to be edited by different collaborators.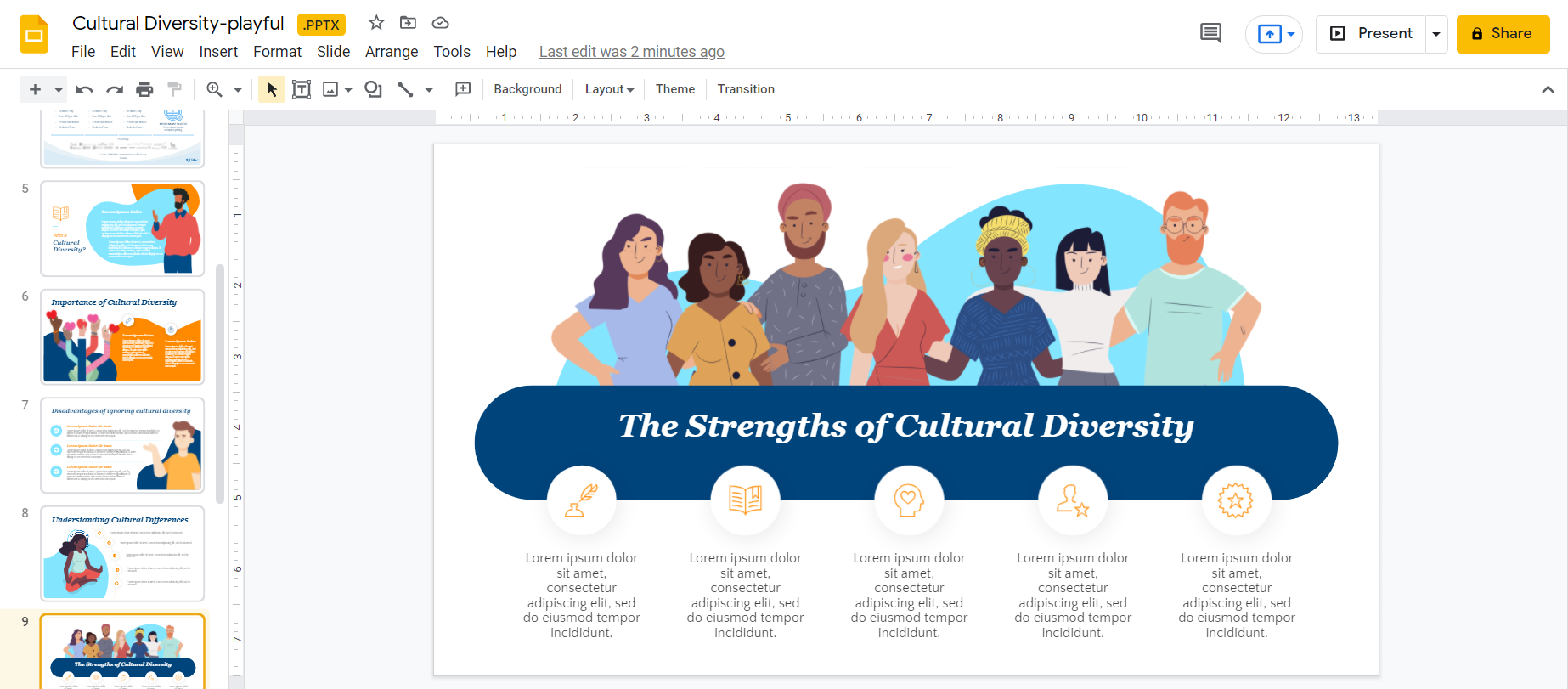 Pros:
Real-time edits and collaborative work options
Easy access with a free Google Account
Mobile devices app
Compatible with PowerPoint
Cons:
Limited animation options
While Canva is not strictly speaking a presentation software, it's still a great alternative for all of those looking for an online PowerPoint alternative. Canva is a design platform that is perfect for both creativity and easy use.
And along with the many design option it offers, presentations is, of course, one of them. Canva's interface is incredibly intuitive and user-friendly, even for those with little to no experience in graphic design.
You can create an account for free, or even use it without an account. And, its present mode is a perfect alternative for when PowerPoint is not available. You can also download your canvas presentations in several different ways, like PDFs, videos, and even GIFs.
While a free Canva account is pretty good, Pro plans are great for teams, and they include bigger cloud storage, premium templates, extra design features, and much more.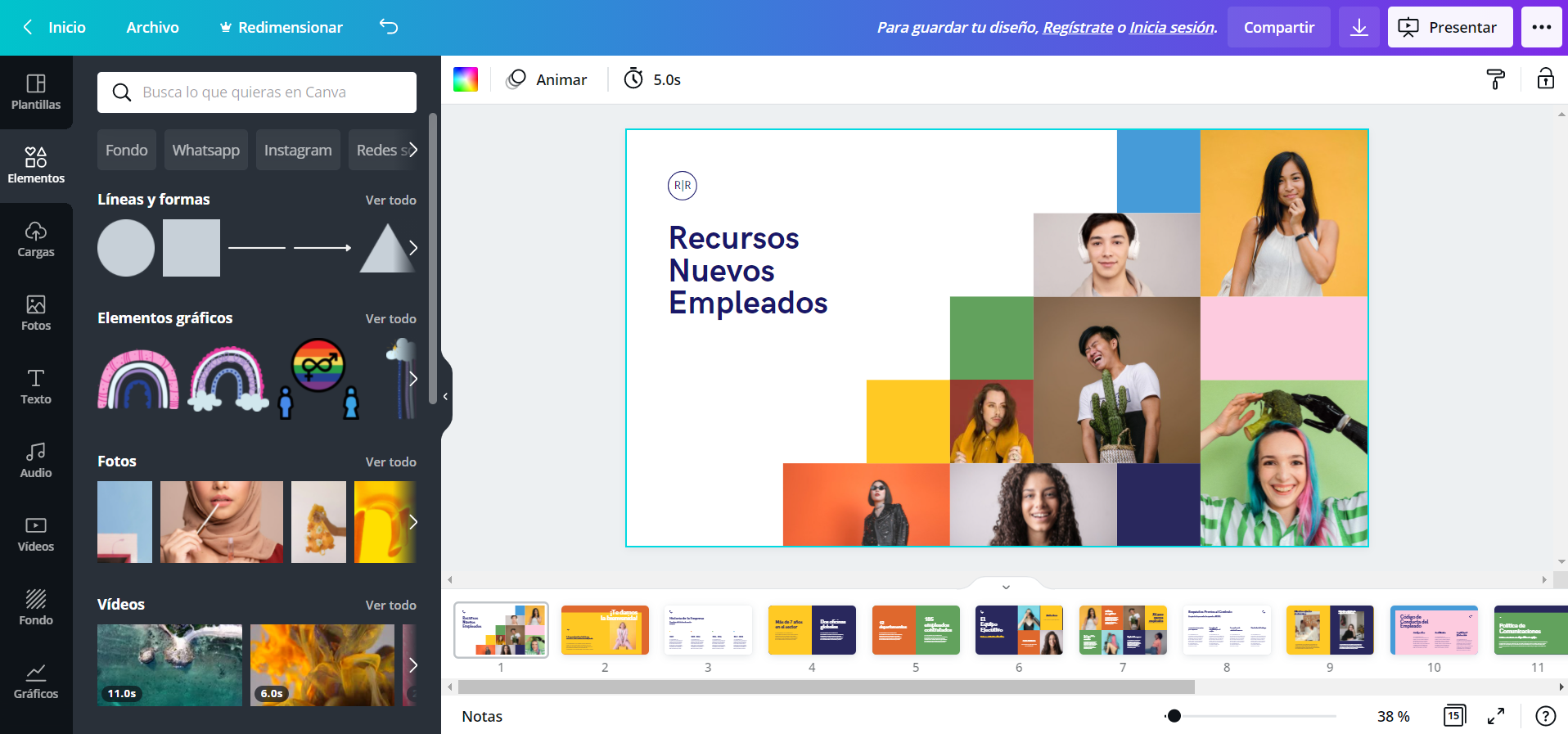 Pros:
Easy, drag-and-drop interface
Wide array of free templates
Can be used without an account
Mobile app to create and edit presentations on your smartphone
Cons:
Limited animation options
Limited cloud storage in the Basic plan
If you are not very confident in your design skills, why not get an AI to do it for you? Slidebean's artificial intelligence is great for all those who want to get a professional, clean-looking slide deck with little effort.
Slidebean uses artificial intelligence to help you create neat slide designs for your presentations. While it is technically free, but if you want to make the most out of it, then I would definitely recommend taking one of their paid plans that start at $8 per month.
Pros:
Cons:
Templates and many design features are all behind a paywall
Limited customization
Just like Canva, Visme is an online design platform that can also be used to create slide presentations. It offers a wide range of design features that are great for both professionals and new designers. One of my personal favorites is font pairs, which will get you premade font combinations that work well together for you to use!
Visme offers a basic plan that is 100% free for everyone. However, you'll get limited access to the templates, how many projects you can have, and you will only be able to download your presentations ins JPG format, which might be a drawback for some.
Visme's paid plans begin at $15 per month when billed annually and you can get much more design features through it.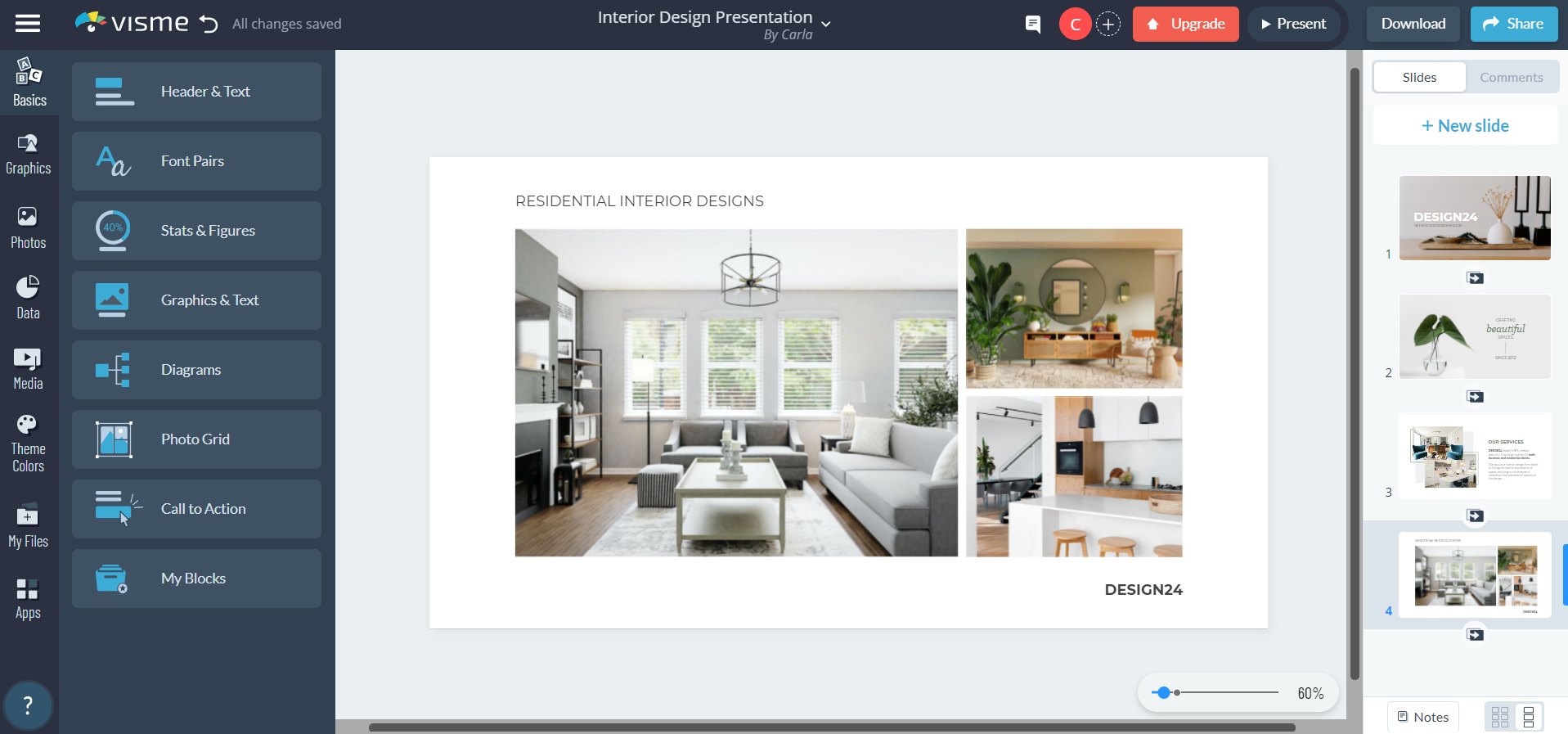 Pros:
Great unique design building blocks, like font pairs, picture grids, and graphic elements
Easy to use, drag-and-drop interface
Cons:
Not compatible with PowerPoint formats
Limited storage, templates, and number of projects for the free basic plan
Slides is the perfect online PowerPoint alternative for those who want to go all-in with the construction of their PowerPoint deck. It offers CSS and HTML editing for your slide design, along with many other features that will help you customize your deck as much as possible. It also includes an amazing auto-animate feature that makes slide transitions seamless and precise, much like PowerPoint's Morph.
To make the most out of this platform, however, a paid plan is a must! Unless you paid for one of these (starting at $5), you'll only get access to a handful of these amazing features.
Another important drawback to taking into account is that all these design options make it tough to navigate through for the casual user. If you want to commit with Slides, then it can be an amazing choice. But if what you want is just to make a quick presentation, then I would suggest picking another option from this list.
Pros:
Collaborators feature (only for paid plans)
Auto-animate option for seamless transitions
Evaluate your content's performance with Google Analytics
Cons:
Privacy settings just for paid plans
Steep learning curve
If you're looking for a straightforward, free online PowerPoint alternative, the Zoho Show might be the one for you. It has pretty much all the tools Microsoft Office offers, and it's very easy to use. Plus, you can share it through a link and your team can leave their comments on your presentation.
Another great extra feature is offered by its Chrome extension. This allows you to collect inspiration and media when you're browsing through the web to then add them to your presentations straight away.
It also has mobile apps for both Android and iPhones, so you can work on your presentations from your smartphone.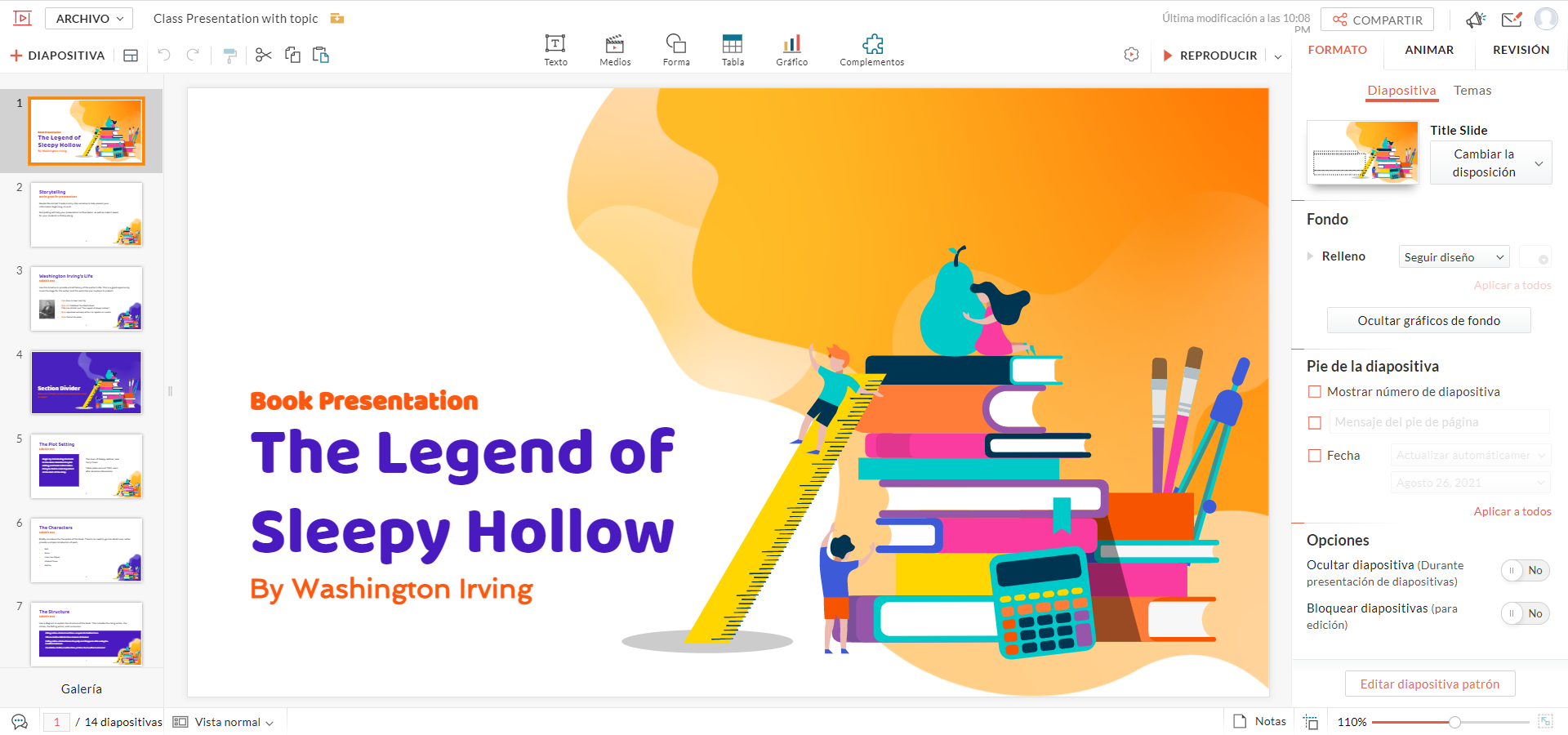 Pros:
Mobile apps and Chrome extension
Great template variety
Collaboration features
Cons:
Limited animation and transition features
Just like Slidebean, Haiku Deck's main strength is its amazing use of artificial intelligence to make slide design easier and more efficient. While it doesn't offer a lot of design options, its AI is perfect for getting out of a tight spot quickly.
A big drawback is that, like Slides, most of its features are behind a paid wall. With a free account, you will only be able to make one slide deck and that's all.
Pros:
Great AI tool for slide design
Cons:
Limited Customization
Must get a paid plan to make the most out of it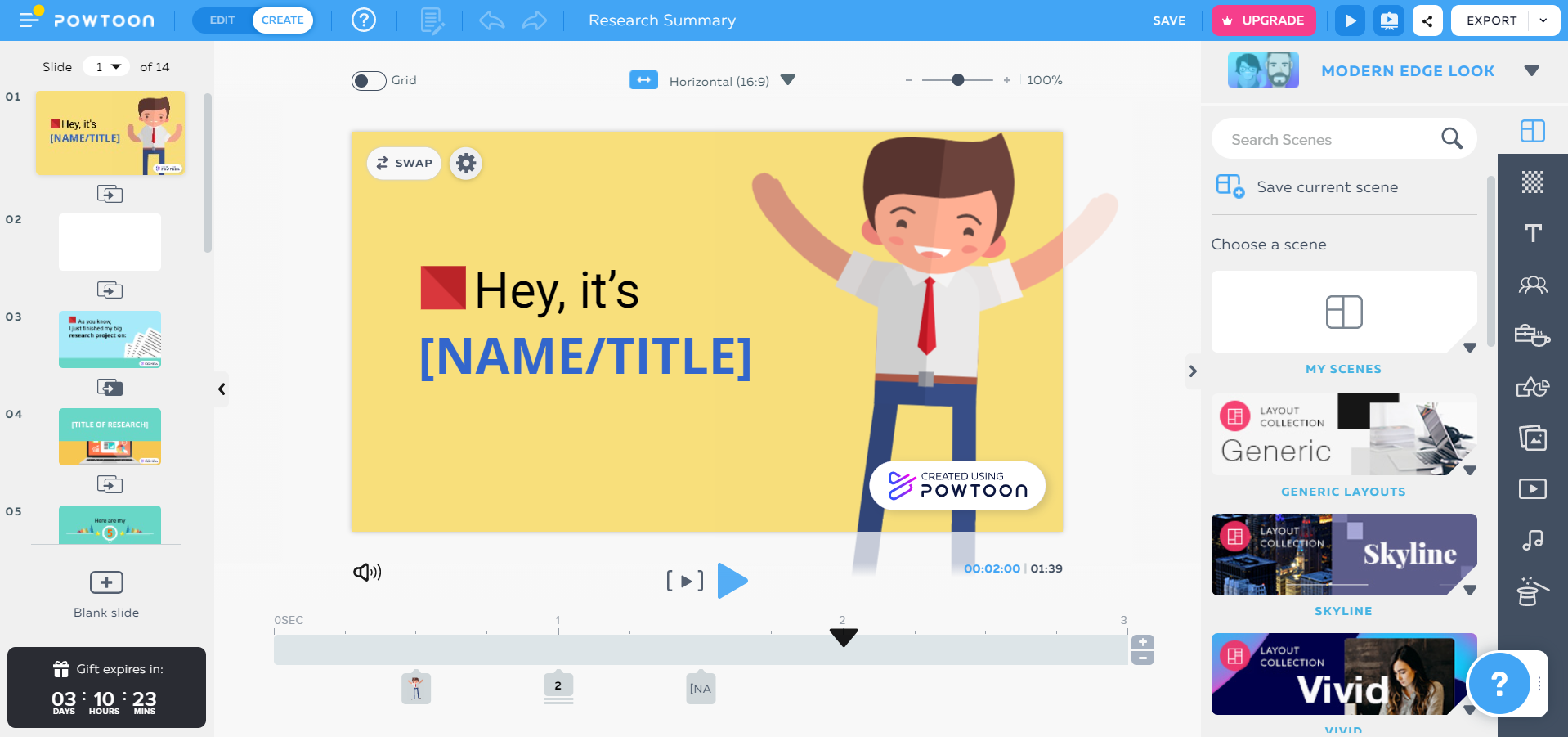 Finally, there's Powtoon! This option is a little different than the rest, as Powtoon is actually a video design platform. However, it also offers the option to use its tools to work on presentations. This translates into some incredibly unique and beautiful presentations with amazing animations and transitions that will definitely wow your audience.
The best part about Powtoon is that it's very intuitive. Like other options in this list, it has a drag-and-drop interface that makes it easy to use for anyone who has worked with presentations before.
Pros:
Very intuitive and easy to use design blocks
Wide range of animations and options
Cons:
Most features require a paid plan

Get your presentations ready with 24Slides
Hopefully, one of these online PowerPoint alternatives has caught your eye! They are all great in their own right, and it all depends on your needs and what you're thinking about.
If you want an eye-catching, uncommon presentation that will make an impact, Prezi or Powtoon can help you wow your audience with its unique style.
If you're looking for an online alternative that works pretty much like PowerPoint, Zoho Show and Google Slides are amazing free options perfect for you!
And, if you want a quick, clean-looking presentation with minimal effort the AI from Slidebean or Haiku Deck might be good options to consider.
Of course, if you want to really forget about making your presentations and just sit back and relax, then you can always leave it in our hands! 24Slides works at making outstanding presentations for businesses all around the world.
Our designers are the very best at taking your slides and turning them into masterpieces. Whether you want them to work in PowerPoint, Google Slides, Prezi, or any other presentation software, you can rest assured you'll be able to forget about making your own slides forever.