Outsourcing presentation design is becoming a common practice (and you should do it too)
Outsourcing has become a very common practice. From IT services to marketing professionals, outsourcing has taken the business world by storm. In 2018 it was estimated that the outsourcing market was worth a whopping $85.6 billion dollars. Led by companies offering everything from IT to Presentation Design. It's valid to ask yourself if delegating secondary tasks is a good option. Things like designing PowerPoints are common for every single business, and in most cases, hardly ever a vital part of their production process. So, why do companies choose to outsource work? And, even more, should you? Here you'll learn what outsourcing really is and why to outsource presentation design is such a good option.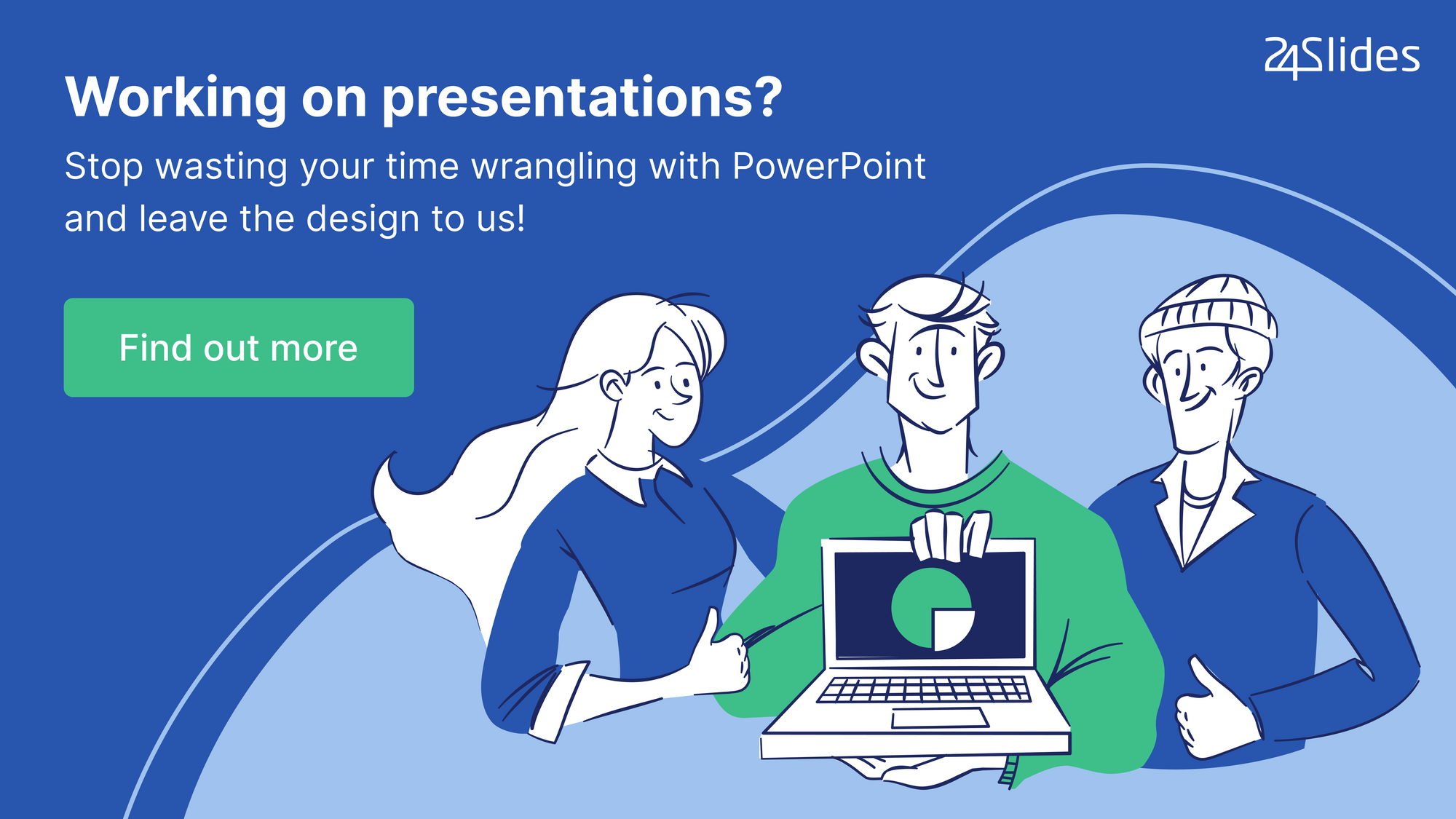 What is Outsourcing
In case you're not familiar with the term, outsourcing is a business practice. It comes from the phrase "outside resourcing", and it's exactly as its name says. In short, it consists of hiring a party outside the company to carry out certain processes and functions in the business. This party from the outside is often called "service provider" or "third-party provider".
The idea behind this practice is that there are certain parts of a business that are not central to what the company really offers. For example, a construction agency. Their focus is on offering a construction and design service. However, every single company has secondary processes that aren't really related to their offered value. For example, publicity, or other processes more related to the logistic or legal areas. Traditionally, a company would have its own publicity department, for example. Part of the company resources, human-wise, budget-wise, and equipment-wise, would have to be designed to do publicity for the company -even if that is not the company's product.
Outsourcing began around 1989 and established itself as a common business practice in the 1990s. Peter Drucker, business philosopher and advocate of outsourcing, summarized it in one sentence. "Do what you do best and outsource the rest". Outsourcing is based on the idea of focusing your resources on your product, which is what at the end adds to your value. All the other secondary tasks take time and resources from it and can be fulfilled by a third party. While your product itself could only be done by you.
Now, in the 21st century, outsourcing has only become bigger and bigger. Globalization and new technologies allow companies of every size and industry to consider outsourcing on a larger scale than ever before. You can outsource marketing or IT services. You can outsource processes like distribution and sales. Outsourcing even applies to processes that can even go under the radar. For example, you can outsource presentation design.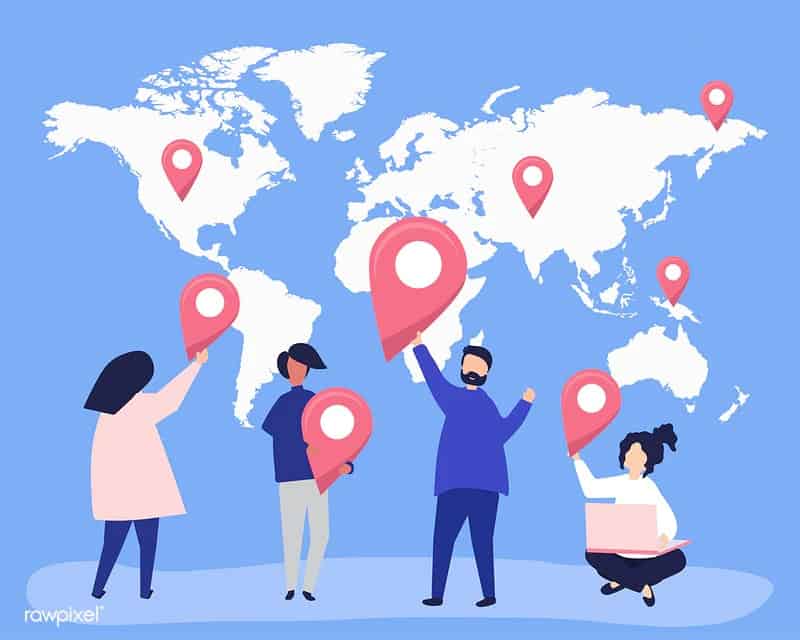 Insourcing, offshoring and nearshoring
Before answering the question of why companies choose to outsource work, it's important to go through some terminology. The world of outsourcing is full of new terms, and it can be a little confusing or intimidating. Especially for those still in the early stages of considering if they should outsource or not.
Insourcing is the exact opposite of outsourcing. It refers to going back with in-house employees after trying the outsourcing system. This could happen for several reasons. For example, trying to gain more control over a specific process. Insourcing can be a common phenomenon, especially for rapidly growing companies. It's not uncommon that these open satellite offices in the locations they deem more business-worthy. In this case, insourcing is a great option to maintain control and keep a company tightly knit together. Insourcing is not always an option though, especially for smaller businesses.
Offshoring and nearshoring refer to relocating a specific process or task in another location. When its located in a country far from the business's main office, it would be considered offshoring. Nearshoring happens when the side office relocates somewhere close, like a country right next to the original one. While offshoring and nearshoring often imply outsourcing, that it's not necessary. These dynamics can also happen in cases of insourcing, for example.
Offshoring and nearshoring each have their own pros and cons too. Offshoring allows business to grow in a bigger market. In the case of offshoring, you can find and retain new talents you wouldn't have noticed any other way, and open your horizons to new possibilities. However, this can also bring difficulties with cultural clashes and language barriers. Time zones can also affect the way processes are developed, especially when the timezones between offices are too different.
Finally, co-sourcing is a hybrid dynamic, based on the outsourcing practice. What it means, in short, is to have a team of internal staff, but supplemented by an external provider. Co-sourcing can also work in the form of several collaborators (freelancers, for example) that can perform a secondary task for your business. And, at the same time, they could work with an internal employee, with excellent knowledge of the company, that can look after them and serve as an intermediary for the company. Co-sourcing is a great option because it can minimize some of the outsourcing problems. For example, bad communication and control over the outsourced tasks.
At 24Slides we work with a variety of companies. Some want to completely outsource their presentation design with a dedicated external team, while some prefer to co-source, with their in-house specialists being supported by our teams.
Pros and Cons of Outsourcing
Pros of Outsourcing
The main reason why outsourcing is so popular in the first place is because it's a practical business decision. Outsourcing is a great way to reduce costs.  The "peripheral" tasks can take way too much of the company's budget considering they are not completely vital to the final product creation. Outsourcing is a great way to control your expenses in secondary tasks. It will allow you to save in hiring fees, but also in equipment, technology, and training. Once you hire a third-party provider, they'll be the ones in charge of supplying all the things needed for that secondary task to go as smoothly as possible. This will allow you to focus all your resources on creating and improving better products.
Certainly, the biggest point of outsourcing (besides the cost) is the idea of specialized expertise. It's not only the fact that it can improve your costs of production, but that it can even improve the production process itself. The third-party provider will be experts, and they'll be able to do that specific secondary task way better. They'll not be one of your employees having to divide their time between several tasks. They'll be someone who is completely dedicated to that task and focused on doing as best as possible. And, at the same time, your team will have more and better resources to work on your main product or service. In short, professionals doing professional work. Outsourcing allows people to excel in those aspects where they're trained to.
Considering all this, it's no wonder companies choose to outsource work. It diminishes the costs while improving production and quality. Here's a great description of the benefits outsourcing work can provide by Shaun Martin, CEO of The Martin Consulting Group.
Testimonial – Shaun from 24Slides on Vimeo.
Cons of Outsourcing
Outsourcing has cons and challenges too. Signing and finding the correct third-party provider can be time-consuming. If your business works with sensitive data, you should certainly be extra careful. Security can be an issue when working with outsourcing companies. This doesn't mean you won't be able to hire outsourcing companies ever, but you should take into consideration that your image will be influenced by the third-party you choose. It's critical to make sure that the provider you work with has a very clear and robust security policy, and if necessary, is willing to sign an NDA with you. You can an example of how we secure information here.
Communication can also be a challenge. It can be influenced by time zones, or language or cultural barriers. Whatever the reason, communication can be tricky, especially in offshoring. It's important that you're as clear as possible when you describe the task, and to double-check if they have understood it too. Another important challenge is that changes in the processes inside a company can sometimes require a re-learning process. Especially if your team is used to do it all in their own way.
Outsourcing presentation design: why do it?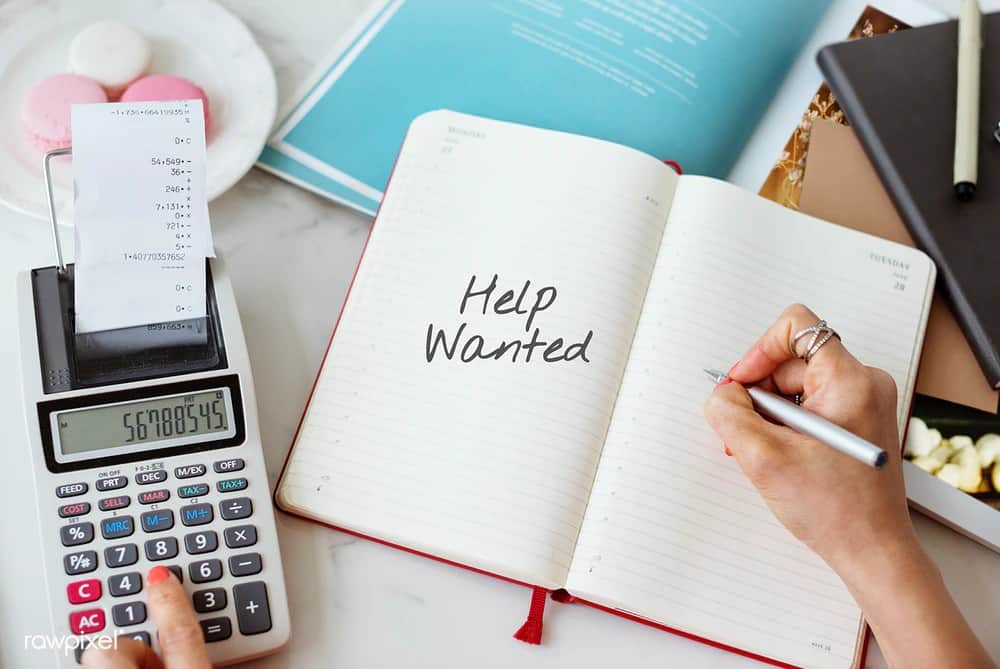 Despite the fact that outsourcing began more towards manufacturing, nowadays outsourcing keeps focusing more and more in the digital world. The truth is that there is no better moment than now to start hiring a third-party provider. Technological advances and globalization make outsourcing easier than it has ever been before. These changes help soften some of the challenges that outsourcing demands.
In particular, to outsource presentation design tasks is a great idea, because it's one of those secondary tasks that you don't really realize how much time it takes from you. Presentation design is an element common to practically any business and company in the world. There is always a presentation to be done: whether it is for your boss, for your team, or for a potential investor, presentations seem to be a constant concern. And, whether you like it or not, they take a long, long time to do.
It's easy to make a boring, ugly presentation. In fact, it's so easy that people now talk about the "death by PowerPoint" phenomenon. Wouldn't it be great if you could just forget about designing your presentation altogether?
A whole world of new possibilities
Outsourcing is great because it opens the door to new options. There is a limit to what one employee with many other responsibilities can do. Even the most dedicated worker will eventually just start creating plain presentations. And it's not really their fault, because doing PowerPoint it's not their job. Instead, if you consider outsourcing, then it'll be their job to make an exceptional design that brings out all your ideas and catches your audience's attention.
Outsourcing opens amazing new possibilities because it allows getting in contact with designers all over the world. Not only you'll no longer suffer from horribly designed PowerPoint, but you'll be able to choose whichever designer fits better your style, wherever in the world they are.
Better time management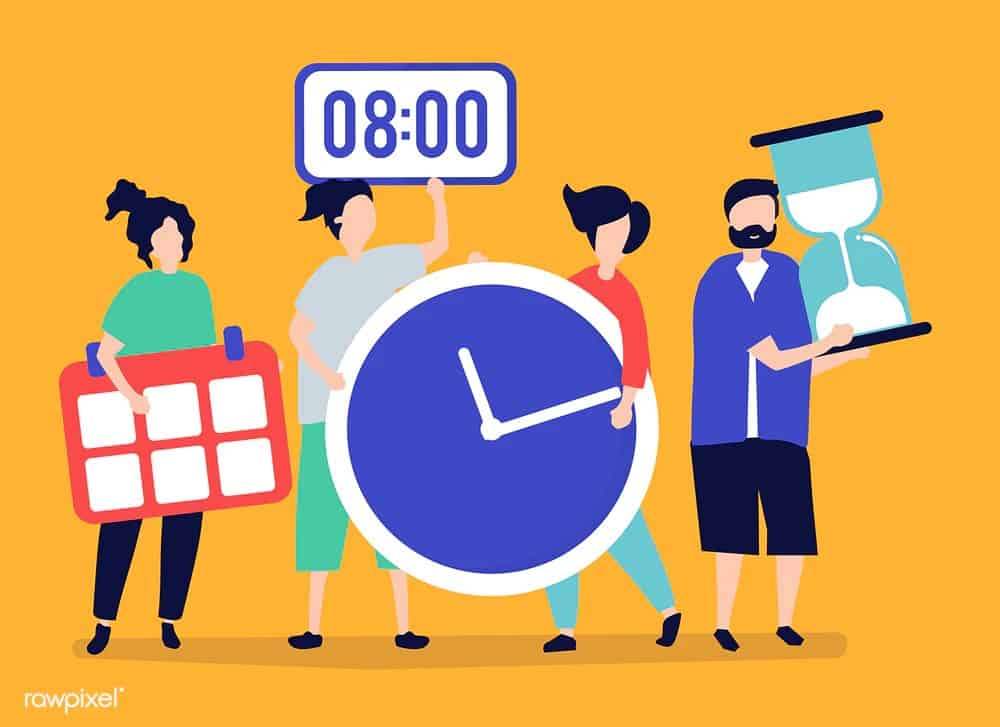 You may think that spending a couple of minutes per week won't kill anyone. You may think that it's better not to spend extra money and get your employees doing their own presentations, even if their slides are not the most attractive. You're most likely wrong. Our research has proven that employees spend around 20 hours a week producing and designing PowerPoint Presentations. These are 20 hours a week that could be spent on doing their actual work, instead of trying to make a presentation look less boring. See the full results here!
In reality, you're paying these employees a way higher wage that you would pay a third-party provider. There're so many companies dedicated to outsource presentation design, you'll certainly find one that fits your necessities and your budget. From prices that start on $9 per slide, all the way up to hundreds of dollars, you can pick the one that'll be worth your investment.
Professionals doing professional work
Finally, the slide design does matter when doing a presentation. Your employees will be doing what they were hired to do, and so will the outsourcing company designers. This means that probably your presentations will look way better than they could ever look if the ones working on them were just your employees. To make a real high impact presentation it's important to take into consideration the color palette, the way the elements are organized in the slide, and so on. Having a professional designer can definitely make a difference. Just take a look at the difference when a professional designer works on a presentation.
What to take into consideration when deciding to outsource presentations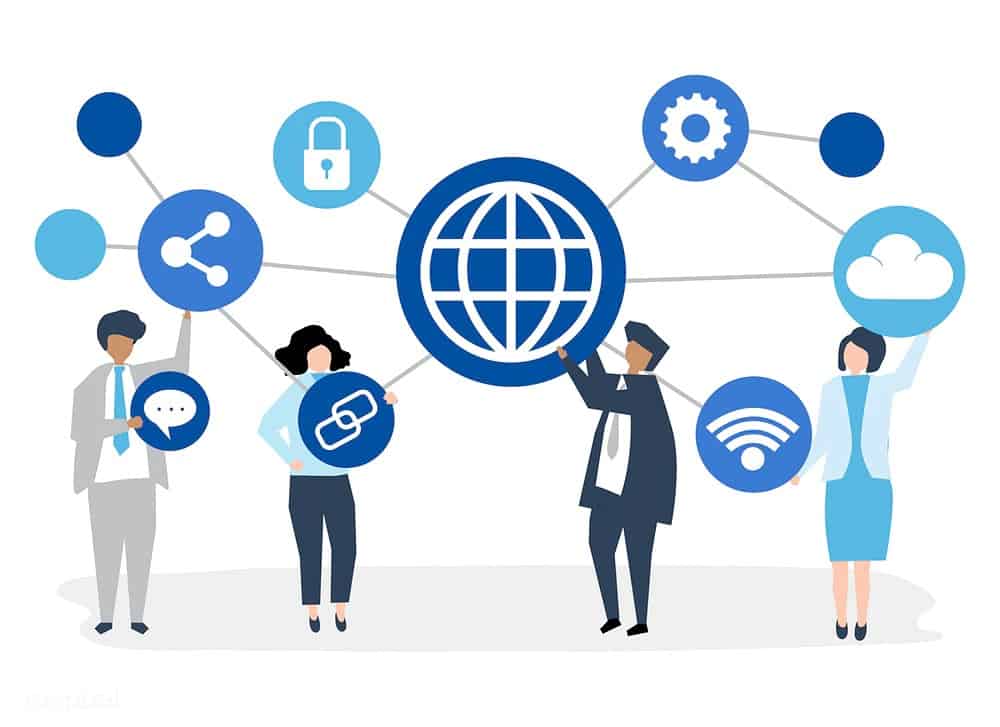 Do your research. There are hundreds and thousands of outsourcing companies nowadays, and for presentation design companies are the same. You'll find companies of every price range and different styles and services. It's up to you to learn which one fits better your needs.
When considering hiring an offshore company, especially if it's in one country you're not very familiarized with, remember to check the legal requirements and limitations. Many countries might have laws concerning business and outsourcing different from the ones you might be used to. It's important to make sure everything is in order before hiring a third-party provider.
Take into consideration the companies' reputation when picking a third-party provider. Especially when considering outsourcing companies in countries very far from your central office, or with a language barrier in between. In these cases, it can be hard to determine the real trustworthiness and their quality. In the case of companies that outsource presentation design, you can always ask for design examples or a portfolio. This way you'll have a general idea of what kind of work they usually do and if it fits your brand. Reviews and commentaries are also worth taking a look at.
Don't forget about time zones. Especially if the third party provider is a very different time zone. If there is a considerable time zone difference, things should be extra clear when hiring a third-party provider. Ask how they usually manage this issue and how could they assure good communication. And the most important: agree on which time zone the products or services will be delivered. The easiest way to ensure a good outsourcing experience is to be careful with communication. And the best way to improve communication between both parties is to be crystal clear.

Are you ready to save time and money?
In short, the question of why companies choose to outsource work can be answered in one sentence: because it's effective. Outsourcing is a great way to manage your resources wisely. Whether it's offshoring or nearshoring, or maybe even co-sourcing, this practice can really change the way you do your business.
Ready to get into some outsource presentation design and save your employees time and the company money? 24Slides has some of the best designers that will really make your presentations stand out.