How to Pick and Hire a PowerPoint Designer (Ultimate Guide)
When you do PowerPoint presentations every single week, it might be a good idea to hire PowerPoint designers. However, if it's your first time, you might be feeling a little nervous about the whole process. After all, deciding to invest in a presentation design service is a commitment. How can you be sure that they'll deliver what you expect? And how will the designer know what you want from each slide? Or about your brand? These are all valid questions. That's why here, you'll learn everything on how to pick a PowerPoint designer and the overall hiring process of one.

What Does a Presentation Designer Do?
Presentations designers, also called PowerPoint designers or Presentation experts, create visually-appealing presentations according to the clients' objectives and guidelines. They are experts in graphic design and visual communication and use those skills to showcase information in a clear and engaging way in your slides.
A presentation designer's most common software tools are PowerPoint, Google Slides, Keynote, Prezi, and Adobe Illustrator.
The #1 Reason Why Professionals Hire a PowerPoint Designer

Many businesses have turned to hire Powerpoint designers to save time and increase team efficiency.
You might argue that you don't need a specialized staff for PowerPoint design, as anyone can work on their presentations themselves. However, this is even worse! It means that all kinds of employees waste precious time continuously working on a secondary task.
Just think about it: Those employees have been hired thanks to their expertise in finances, marketing, sales, or IT, but are tinkering around with PowerPoint shapes and colors instead of doing their primary functions.
According to our survey, the average executive spends over 4 hours a week working on PowerPoint presentations. While this might not sound like much, it sums up to 188 hours a year! Considering an executive's salary, this means paying around $8,500 a year to work on PowerPoint slides instead of their actual tasks.
That's why hiring PowerPoint designers is about letting professionals do what they do best: Your team focuses on the core, strategic projects while designers maximize the visual impact of all that work.
And as a picture is worth a thousand words, here are real examples of what you can get with a PowerPoint designer: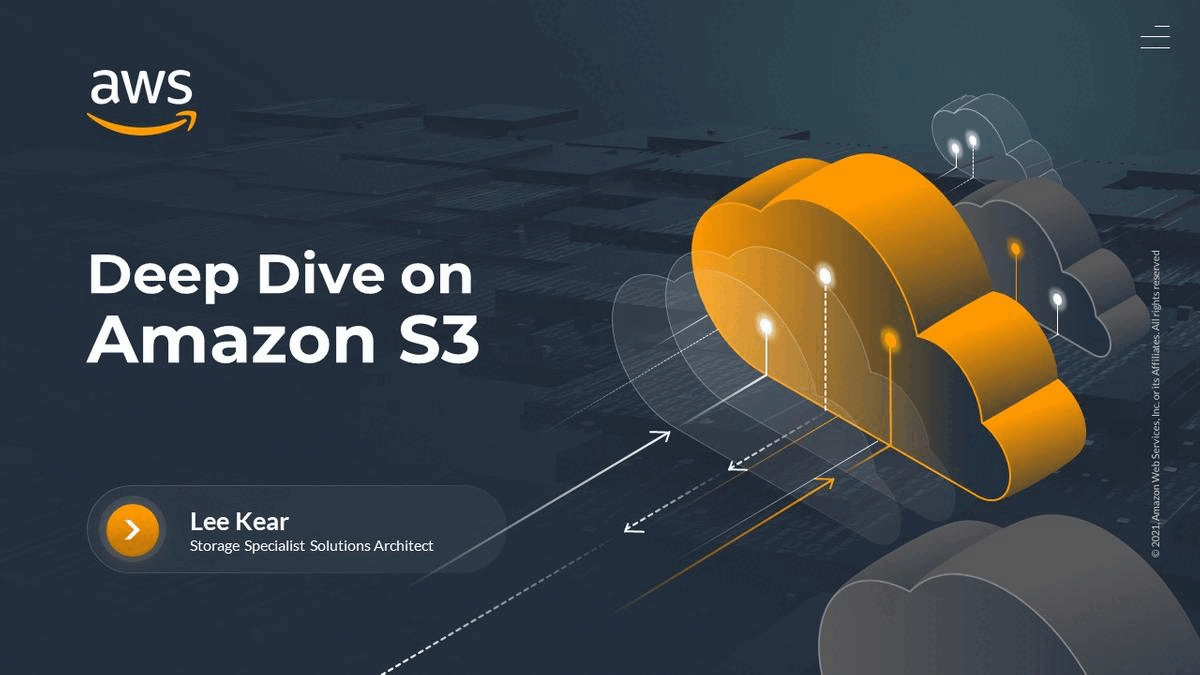 Freelance PowerPoint Designer or Presentation Design Company?

With the rise of freelancing platforms, there are hundreds of options for those looking for design services. Aside from the many presentation design companies, you can also hire presentation designers on websites like Fiverr or PeoplePerHour. But, which one should you choose? The freelancer or the company?
As in all things, the answer depends on what you're looking for. That's why I've prepared a quick comparison on what each option has to offer.
PowerPoint Design Company
Best for stand-alone presentations and recurring PowerPoint projects
Established communication system
Project manager assigned
Packages and corporate solutions
Experience with professionals, small and big companies
More likely to have available teams when you need it
Can offer additional designs

Freelancers
Great for one-time presentations
Basic communication channels
Direct collaboration with designer
Special design packages
Experience with individuals and entrepreneurs
Availability can vary depending on other clients
Can offer additional designs
If it's a one-time small project, a freelance presentation designer might work just fine. However, the bigger and longer a project is, the more likely a design company will handle it better. The main advantage of hiring a presentation design agency is that they probably already have an effective work system.
A good provider should optimize its processes to make them as easy as possible for you. So, let's take a look at the client satisfaction aspect: Since companies are trying to get customers to become ambassadors of their brand, you can be sure design companies will try their best for you to be satisfied with the finished product. When it comes to freelancers, a strong point is their direct communication with the client. However, you should be able to translate your vision into design concepts for them as no one else is there to help as an intermediary.
When talking about prices, freelance PowerPoint designers might be more budget-friendly as they're used to offering their services to entrepreneurs and small businesses. But if you require long-term design support, companies have packages or enterprise solutions that could make the service cheaper than working with a specific freelancer.
Another pro for companies is that they're used to working with a larger group of designers, rather than being just one freelancer on their own. Even if a freelancer can recruit another's help to complete a particularly big task, companies have already built entire teams. They're used to making cohesive presentations, even if several people had done the slides. And this allows them to work faster and to accomplish closer due dates since they're able to distribute the workload smartly.
As you can see, it all depends on the specific needs of your project, and the market offers different options, so you should evaluate them consciously before coming to a final decision.
5 Things to consider when picking a PowerPoint designer

Picking a good PowerPoint designer requires investing some of your time. After all, you'll be putting your business image and information into their hands. And while each case might vary depending on what you're looking for, these 5 key factors can help you assess your options:
1- Best designers and style

The idea of "Best" designers is pretty subjective. What you think "best" depends on your tastes. But it's important to make sure that the PowerPoint designer you're considering hiring fits your idea of "best."
For freelancers, you can always look at their portfolios. This can give you a broader idea of what they can do, even if they haven't done presentations before. But it's good to go through it (if available) since it can give you ideas for when you're requesting a design.
On the other hand, design agencies should always have solid portfolios where you can see previous jobs their team has done and get a general look at their style. A portfolio can really make the difference as it can show you options you didn't even know where possible.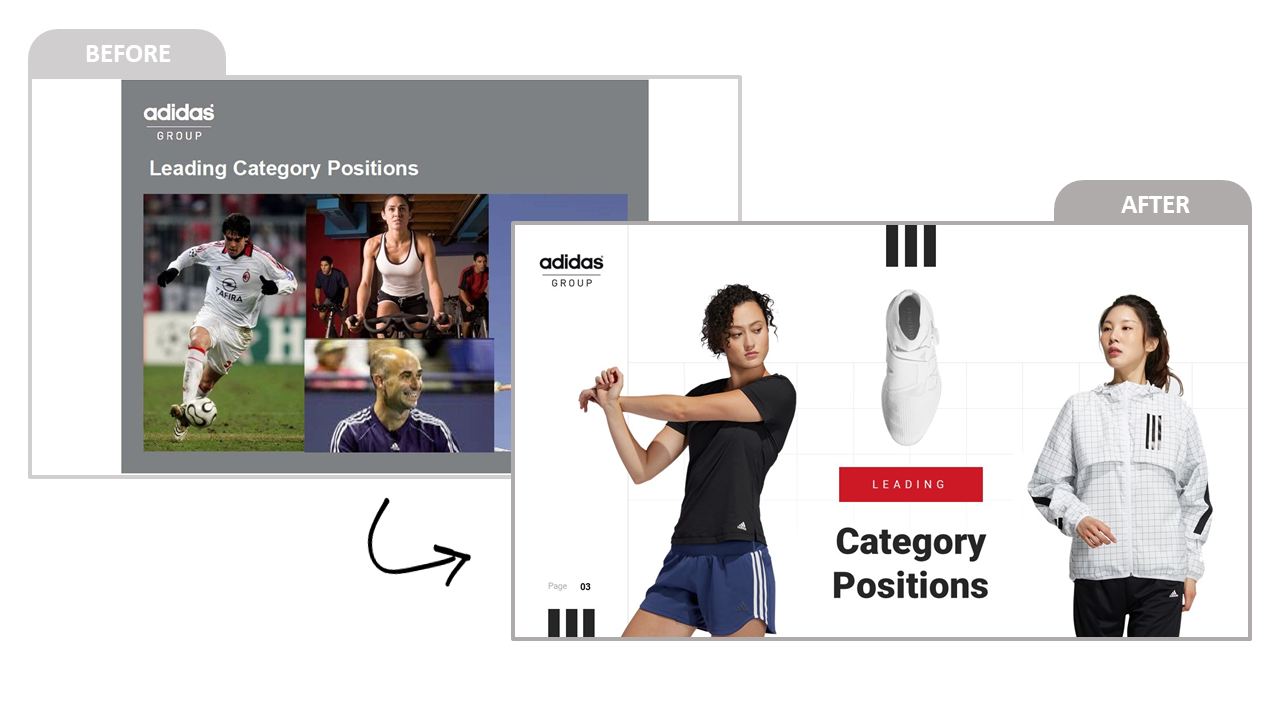 Plus, "Before-and-after" examples are truly a jackpot when evaluating if a presentation design agency is really for you. More than just the style, it'll allow you to see the treatment your presentations will really receive and how far they can take your original slides.

2- Confidentiality and trustworthiness

This point is essential when considering hiring external design support. Business presentations can often be about things concerning inner aspects of the company, such as sales numbers or contracts with investors. That's why your next PowerPoint designer should manage a data security policy.
And here's where sometimes freelancers fall short since they're not subject to strict regulations or have the resources to prevent data breaches. In contrast, presentation design companies are more likely to have set policies and certifications on this topic. Whichever option you choose, make sure to have an open discussion about it.
You should feel your presentation design provider is trustworthy enough for you to rely on them.
3.- Customer Support

When we work with design, the outcome depends on taste and personal opinions. That's why you must have someone you can give your input to. Presentations can also change constantly and need many updates.
Look for a PowerPoint design provider that has efficient communication channels. This way, you can always be sure that your comments and concerns will be heard. Whether you have direct contact with the designer or contact them through an intermediary (like a project manager, for example), you should feel comfortable expressing what you want. The better the communication is, the more likely the designers will produce what you have in mind.
4- Personalized Services for your Specific Needs

While this is not mandatory, it's a good sign that providers are committed to their clients satisfaction. There are no two projects that are the exact same. And that's why it's important to work with a versatile PowerPoint designer who knows how to organize its resources efficiently.
For example, stand-alone presentation designs vs. business solutions. If you want to try out the service or only have presentations every once in a while, a company that makes stand-alone presentation designs works fine. But suppose you are a company that does dozens of presentations per week and are looking for a long-time partnership. In that case, the agency you're considering must have the ability to set up a dedicated team for your needs.

24Slides is a great example of this. You can get your own team of designers set up, and they will guarantee you have a set number of slides per day or week. The biggest benefit of this is having a dedicated team of designers who already know your brand. And, you'll still be saving money instead of hiring designers for stand-alone presentations.
5- Reviews

Finally, looking up reviews for the PowerPoint designers you're considering is one of the smartest things you can do. Pay attention to what previous clients say about them. It's also the easiest way to check many of the other things listed above!
Most companies nowadays have at least one kind of social media. Facebook, Instagram, or Linkedin. Clients use all these platforms to share their experiences with presentation design companies. You can also look at rating sites like TrustPilot to verify if they carry out what they promise.
Plus, most companies display the brands they have worked for or have a partnership with on their main page. This can be very helpful when evaluating the professionalism of a PowerPoint design company. Most big-name brands are careful with their corporate image and would not allow their names to appear on the site of an untrustworthy or low-quality outsourced company.
Step-by-Step Guide: Hire your First PowerPoint Designer

If this is your first time outsourcing your presentation design, the process might seem a little confusing. Of course, every company's approach is different, but here's a general overview of how professional PowerPoint design services work at 24Slides. You'll get familiar with the step-by-step and understand how to get the best of each.
Step 1: Get your content ready.

PowerPoint designers are experts on the visual aspect. This means they'll create stunning decks, but - in most cases - the slides' content is on you.
Make sure to have your presentation information ready so they can start working on the design right away. If you have style guides or brand colors that you need to follow, also have them ready! Any image, icons, and graph of any kind that you wish to include is also a great idea to have. In short, prepare any file that will help designers make your presentation exactly as you want it to be.
Step 2: Select the treatment of your slides

It's different to change a couple of things in your slides to look more polished than to design everything from scratch. That's why presentation experts manage design treatments.
For instance, at 24Slides, our 3 main slides treatments are: fix up, redesign and redraw.
Fix up is great if you already have a PowerPoint presentation and you want to give it just a little extra polish. Our designers will make sure that your presentation matches your brand guidelines and tidy it up. They will fix the colors and the alignment and spacing of the elements in the slide.
Redesign is a bit more complex than that. If you ask for the redesign treatment, our team of PowerPoint designers will redesign the overall layout of the slides. They'll add icons and illustrations that showcase your message better. In short, our designers will use their creativity to alter your slides into the most visually-effective version possible.
Finally, Redraw consists of our presentation designers doing the slides from scratch. You can send us a sketch, a photo of a whiteboard, even a word document. We'll make sure that you get back a beautiful editable presentation!

You also have the option of letting us decide what treatment your slides should get. Don't worry; we'll send you a budget estimate and a general idea for you to approve first. You can also commission us for much more than just presentations. Choose the "Others" option to order infographics, icons, and whatever else you need.
Step 3: Pick your preferred style

To understand better what customers want their presentation to look like, the 24Slides designers work with 3 styles: Corporate, Creative, and Playful.
The Corporate style is more serious and sober. It's great to present complex data and, in general, to project a formal and professional image. You can expect more "cold" color tones from the corporate style, like blues and greys (unless you want them to reflect your brand color scheme).
The Creative style is the perfect middle between the other two. Not as formal as the Corporate, but more serious than the Playful one. You'll get bright colors that highlight your ideas and an interesting, innovative layout to ensure a visually-engaging presentation.
The Playful style is precisely what its name says: playful. You'll find bright colors here and great custom illustrations and graphics. This style is perfect for making tiresome topics more engaging and attractive for the audience.
You can also upload your preferred style. If your business has a specific CVI that you need to follow, you just need to upload an example or your brand style guide. Then, our presentation designers will replicate it on the new slides.

Step 4: Insert Number of Slides and Due Date

This step is pretty self-explanatory. To get your budget estimation, you'll need to set up how many slides you'll want to hire the designers for and how much time margin you have.
Take into consideration that the further the due date, the less costly it'll be. For reference, you can check out our pricing table. It is entirely up to you when you want to receive your presentation!

Step 5: Upload your file / Registration and payment

Now, upload your presentation file and register yourself. We need to have a way to contact you and notify how your slides are going. Concerning payment, you can rest assured that you'll not be charged until you're 100% happy with the results.
After your registration, our customer support team will ask you some specific details about your presentation and what you expect from the final product. Plus, we'll assign you a Project Manager to talk to if you need some changes or anything at all.
Step 6: Get your first draft and give feedback.

Within your deadline, you'll receive the first draft for feedback through our platform. Be as specific as possible, as this will help the designers make the best presentation for you. Feedback will probably go back and forth until your slides look just right.
Step 7: Download and present!

And that's all! After you have no more feedback and you're satisfied with the final product, all you need to do is download it. You'll get outstanding slides that will help you make your presentation memorable for your audience.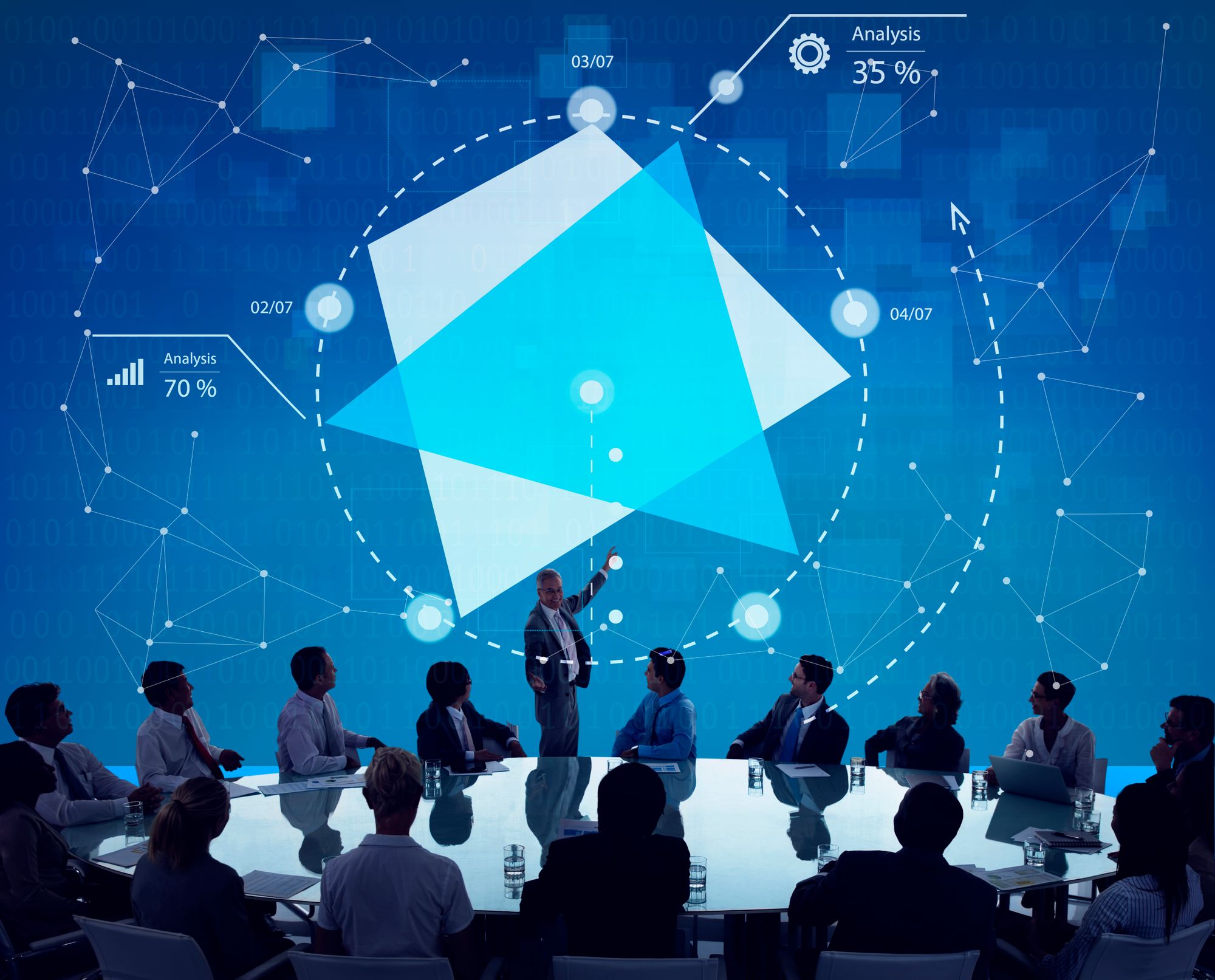 Are you ready to hire a PowerPoint designer?

As you can see, hiring a PowerPoint designer is all about finding the right option that will integrate seamlessly into your production process. I hope this guide has made things a bit clearer for you and helped you narrow down your alternatives.
You can always check out the 24Slides try-out option if you want to get a sample of how our designers work and what you can get from it.
And if you're convinced this is what you need, get started now. Just send your presentation our way and relax. Our team is 100% ready to make your slides take off!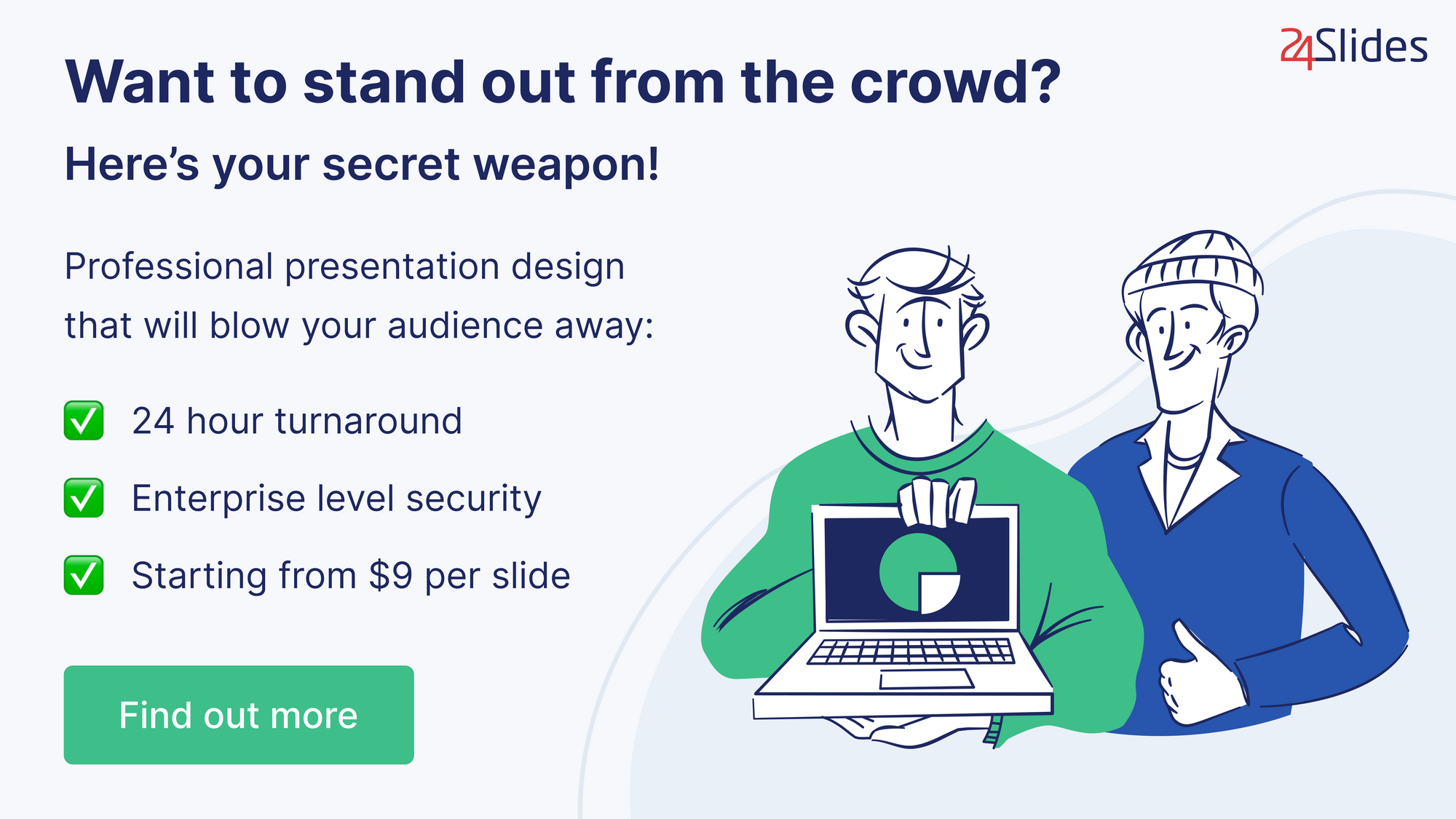 You might also find this interesting: