The Exhaustive Guide to Preparing Conference Presentations
So, you're getting ready for your conference presentation. You're probably nervous and stressed out right now. Don't worry though, you're not going to be alone in your journey. Because in this post, I'm going to show you everything there is to know about preparing for a conference presentation. From writing your speech and designing your slides to giving your actual presentation, you'll find tons of valuable information in this article!
Preparing For A Conference: How To Make The Most Of Your Presentation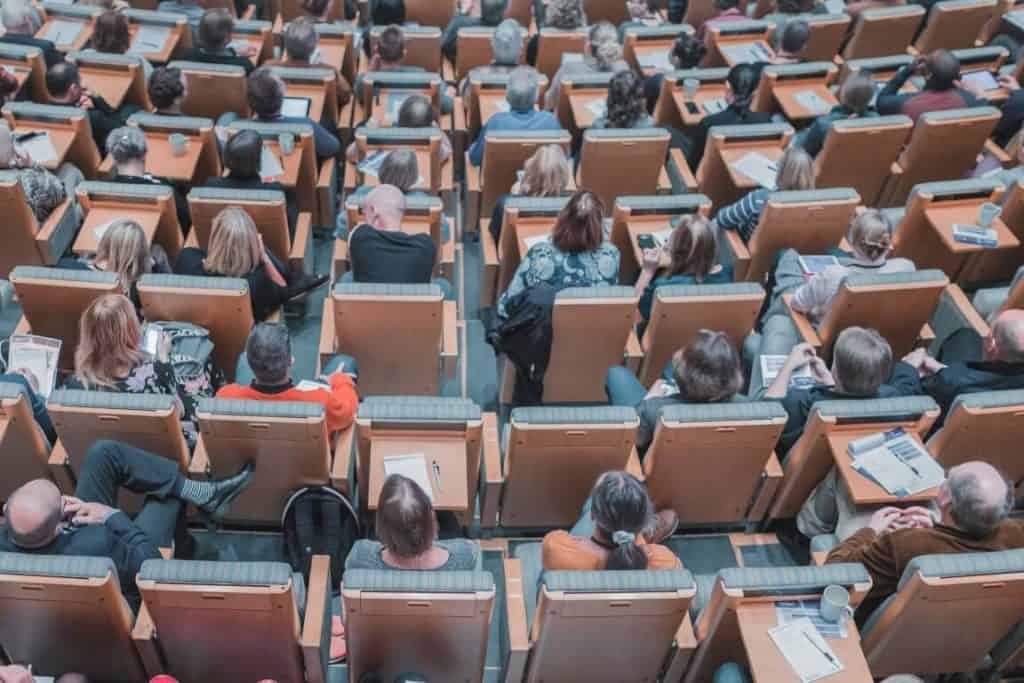 Photo by Mikael Kristenson on Unsplash
The tips I'll be sharing in this post will be useful whether you're preparing for your first-ever conference presentation, your fifth or your tenth. Even seasoned presenters still need a refresher course from time to time.
There are quite a few different types of conferences. Whichever type of conference you're going to be presenting in, know that most, if not all, of the tips listed here are practical. You can freely adapt any of these techniques according to your presentation needs!
How To Prepare To Speak At A Conference
A lot of people list public speaking as their Achilles' heel, their biggest weakness. If you belong to this group, then you need all the help you can get. Because speaking at a conference, especially if it's your first time, can be very scary. Think buckets of sweat, trembling voice and knocking knees kind of scary! Now, I'm not trying to scare you off. I'm just pointing out the reality.
The best way to prepare yourself to speak at a conference is to prepare well in advance. As soon as you confirm your spot, then you start preparing. You prepare your outline, a draft of your speech, maybe even have an idea on how your presentation slides are going to look like.
You need to work on your confidence. And, of course, you need to look the part of a convincing, persuasive, and engaging presenter!
Your Conference Preparation Presentation Checklist
There are plenty of resources to help you write a conference talk, but these pointers in the presentation checklist below will get you off to a good start. So, here's what you need to do to prepare yourself for your presentation.
Know your topic inside and out
There's nothing more embarrassing than talking about a topic you know nothing about. If you've succeeded 'winging' your academic presentations at school, then you better think again if you're planning on doing the same thing in your conference presentation! Chances are, your conference audience won't be as forgiving as your high school and college classmates.
There's a lot of benefits to presenting at a conference. You can establish your credibility in your industry, you can network with all the movers and shakers in your field, you can help others know more about what you do, etc. But if you manage to botch your presentation – by not fully researching your topic – then you'd be better off not presenting in the first place!
It's okay to be nervous on stage. Everyone gets nervous. But if you know your topic very well, your audience can disregard your nervousness and focus on your message.
It's a different story though if you're nervous AND your presentation has very little substance! You'll be hurting your credibility, you'll become the laughingstock in your industry.
Word will get around about you (hint: it won't be the kind of 'word' you'll be happy with). You can hurt your career if you're not careful. No one would be willing to hire you or work with you simply because you weren't professional enough to conduct thorough research for your presentation.
Know your audience
It's easy enough to find out who's going to be occupying those seats in your conference. For one, many conferences have a criteria of eligible participants. If your conference doesn't have a specific criteria, you can still deduce who the attendees are just by learning more about the conference itself.
For instance, if the conference is about technology, then it's safe to assume that only those who are interested in technology is going to attend. A marketing conference will attract people with marketing jobs or those who want to know the latest marketing techniques.
If you really can't figure out who your audience is, then you may want to look up the conference organizer's contact details and ask them for their attendees' demographics.
Knowing your audience is important. It will allow you to present your content in a manner your audience can relate to. If you're speaking in a venue not local to you, then knowing more about the local culture will help a lot. You can avoid committing a gigantic faux pas which can potentially alienate your audience (the exact opposite of what you want to happen)!
First impressions matter
Yes, they do. So, before you even create your speech and your presentation slides, you may want to think about your presentation wardrobe. If you think it's too early, well, just remember you've only got a few seconds to make a good impression on your audience.
If you wear something unprofessional and sloppy, then your audience is not going to think very highly of you. You don't need to buy expensive clothes, but it's best if you plan your wardrobe well in advance. You wouldn't want to wear something you'll regret later on!
Create a draft of your speech and your presentation slides
During the course of your research (point #1), you should already have formed a rough idea of how your presentation is going to flow. You want it to flow smoothly – from one point to the next, from the introduction to the conclusion. Your presentation should make sense, and the audience should be able to follow you easily.
Create your presentation outline first so you can make sure your message has a good flow (worry about your slides later – it's important to get the message straightened out first).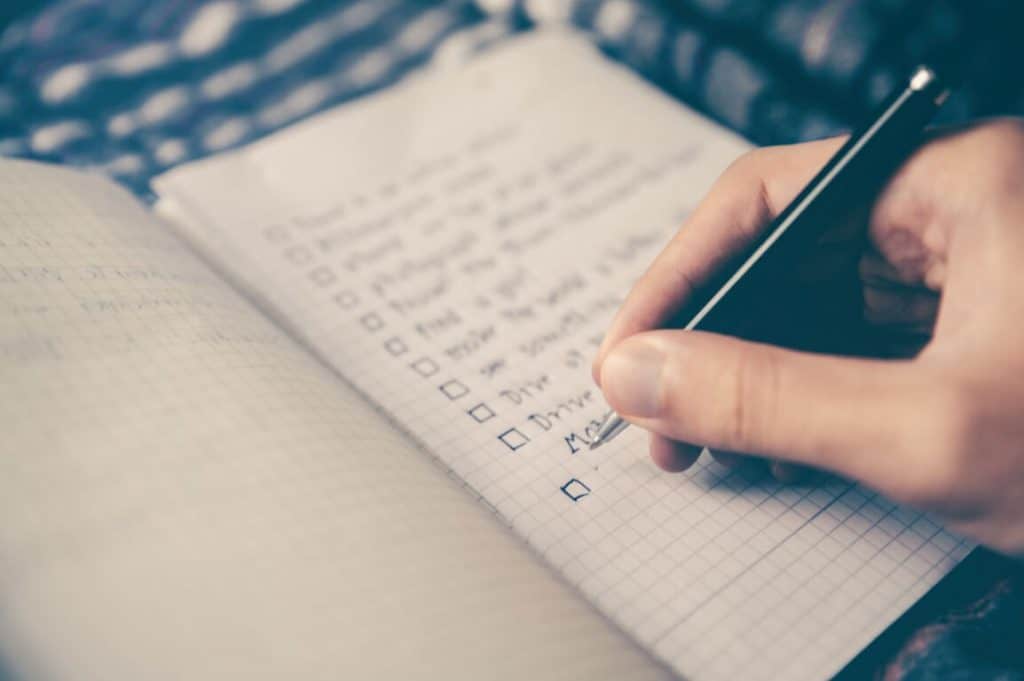 Photo by Glenn Carstens-Peters on Unsplash
Start with your introduction – how are you going to hook people into your presentation? What can you possibly say or do that will blow their minds and keep them glued to your presentation instead of their phones?
Depending on your time limit, you may wish to cover only the most important points of your topic. If you've got a hundred important points, but you've only got 15 minutes, then you need to come to a decision (no one's going to remember a hundred points, but they may remember 3 or 5!). For each point that makes it to your list, write only the most important and interesting things about it (again, no one's going to remember all the details!).
To wrap up your presentation, think of a way you can help people remember what you've just presented. And don't forget to include your call to action – what do you want people to do after watching your presentation? Nothing? Well, you should think about why you're presenting in the first place. You want people to do something, anything. Think about it carefully, and then make sure you ask your audience to follow your call to action.
Once you've got your outline written down, then you should start working on your presentation slides. Since there are a lot of things that go into designing conference slides, I've dedicated a whole section just for this very topic (scroll down the page if you want to read the design pointers right away!).
Practice and get feedback from your peers
Practice your speech well in advance. Learn how to not read from your notes or your slides. Practice till you've practically memorized every line of your speech. Practice till you feel comfortable delivering your presentation in front of an audience.
In the beginning, it's fine practicing on your own. You can record yourself on camera or practice in front of a mirror, so you can see what you're doing and make the necessary adjustments. However, if you want to get as close to the real thing as possible, then you need to practice in front of an audience. This can be your family, friends, co-workers, etc.
Ask them for a few minutes of their time and ask them to give you pointers on how you can improve. Of course, you wouldn't want to waste their time, so you should only ask them to sit down when you've actually 'mastered' or at least be close to mastering your presentation!
Pretend like it's the actual presentation day. Practice your pauses, your jokes, and icebreakers. Practice making eye contact.
When you've got your presentation down pat, then try and see if you can practice at the actual conference venue. This will help you get to know the place better, and you'll feel a bit more comfortable when presentation day comes!
Make final tweaks to your slides and your entire presentation
Based on the feedback you've gotten from your practice sessions, it's now time to make the final tweaks to your slides and your entire presentation. When you finish your changes, make sure everything is done according to your satisfaction. Then do a final practice to ensure everything flows smoothly. That's it! You're ready to give your conference presentation!
How To Prepare For An Academic Conference
Presenting at an academic conference will be different from presenting in non-academic ones. Academic conferences tend to be more serious, and well, more academic, in nature. If you're wondering, yes, the tips listed in the previous section will still apply to academic conference presentations.
However, in the case of academics, the benefits of these kinds of conferences are often immense. You not only get to network and hobnob with the who's who in academic circles, but you also get the added benefit of getting recognized in your field.
If your presentation is a success, then your career can benefit in more ways than one. You get to add another impressive line in your resume or curriculum vitae, and securing a job in the academe can potentially be a whole lot easier!
Examples Of Famous Conference Presentations
Many presentations are considered successful in their own rights, however, to classify them as 'famous,' I needed to get YouTube's assistance. Here are some of the best ones I could find:
James Veitch's TED talk on what happens when you reply to spam emails
With 25 million views on YouTube, this TED talk is the most popular video on TED's YouTube channel. And it's really not surprising. James Veitch is a master storyteller. He used humor all throughout his presentation, and he got his audience roaring with laughter from start to finish. His presentation slides were relatively simple, but they did the job perfectly well!
Steve Jobs announcing the first iPhone at the Macworld Conference
On January 9th, 2007, Steve Jobs introduced the first ever, revolutionary and game-changing smartphone to the world, the iPhone. The iPhone was the first of its kind – a music player (an iPod), a phone, and an Internet communicator – all rolled into one sleek and beautiful device. Watch how engaging Steve Jobs was all throughout the presentation!
Salman Khan's GEL Conference Presentation
Salman Khan is the founder of the Khan Academy, a non-profit organization whose mission is to "provide free, world-class education to anyone, anywhere." His presentation is a testament to the kind of teacher Salman Khan is. He's funny, and he engages with his audience by encouraging them to participate and ask questions.
The examples presented are obviously just a few of the most influential presentations on the Internet. But if you spend the time to watch the videos, you'll actually learn a lot of stuff – you'll learn how the pros present in conferences!
How To Design A Presentation For A Conference
Preparing for your presentation is hard enough. You need to invest considerable time crafting your speech and making sure you've covered all the most important points about your topic.
Designing slides isn't easy, too, if you do it from scratch. If you've already got a company-approved template, then use that because it's going to save you so much time. If you're not so lucky, then don't worry because I'll be sharing plenty of tips on how you can save hours upon hours of designing slides!
Before we get to that point, however, I'd like to share a few design pointers you can use if you want to impress people with your presentation. Remember, a visually attractive and compelling slide deck can help emphasize your message. It will make it easier for people to remember what your presentation is all about, so take note of these tips:
Use one slide for each idea or point
You don't want to cram entire paragraphs on your slides. Your audience won't appreciate being tasked to read your presentation. They're there to listen to you, so make sure you deliver. Use your slides like they're supposed to be used – as visual aids.
Make your slides easy to read
Use large fonts. If you're presenting in a large room, then you need to make sure people at the back can still make out the text on your screen. This is where writing down only one idea per slide really shines. If you've got an entire paragraph on your slide, then you can't fit everything on the slide if you set the font size to something large!
Use simple transitions
Sure, there are tons of fun transitions and animations on PowerPoint, but you don't want to use all of those, no matter how 'cool' it may seem. It will only make you look unprofessional and will divert your audience's attention from your message to your animations. Choose something simple (you can't go wrong with a Fade transition).
Use high-quality images and graphics
Since you're not going to be using much text in your slides, you need to somehow fill out that empty blank space on your slides. The best way to go about this is by using high-quality images and graphics. Just make sure these are relevant to the topic at hand, and that they add to the message, not take away from it.
These are just a few pointers. If you want to know more about how you can design your slides, you can read these presentation design articles:
Using Presentation Templates At A Conference
When it comes to preparing for conferences, you need all the help you can get. This is where presentation templates come in! Whether you're using PowerPoint, Keynote or any other presentation software of your choice, templates are literal time-savers!
Templates not only help you cut down the amount of time you need to spend designing slides, but you also get that much-needed extra time to master your presentation.
There are plenty of conference presentation templates you can find online, from 100% free templates to cost-effective premium ones. Here are some of the top free ones you'll find in our Template Hub:
Corporate Conference Presentation Templates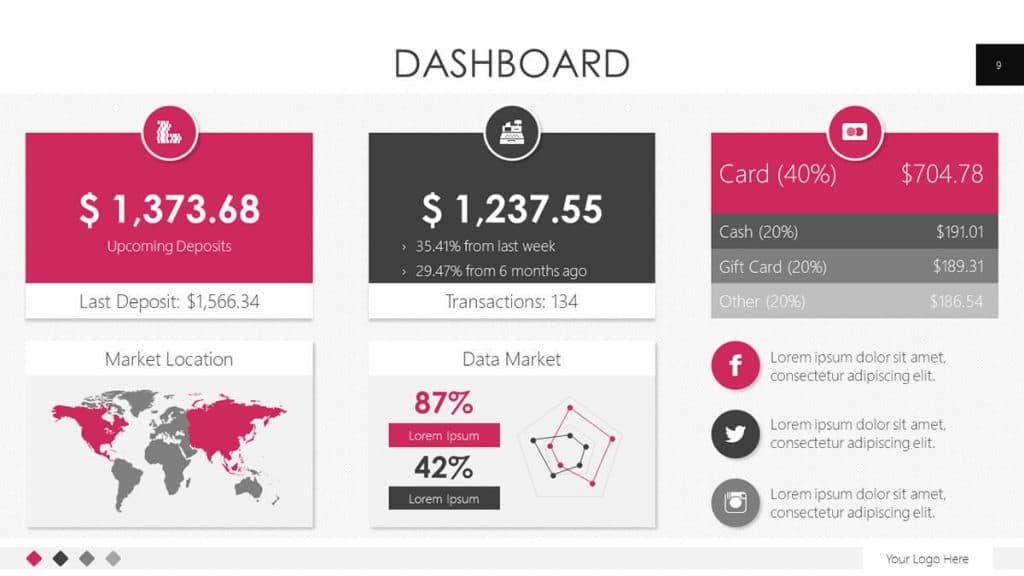 In conferences, it's necessary for you to present your data in the simplest way possible. With this free dashboard template pack, you'll make it easy for your audience to follow your most important data and not get lost in the details!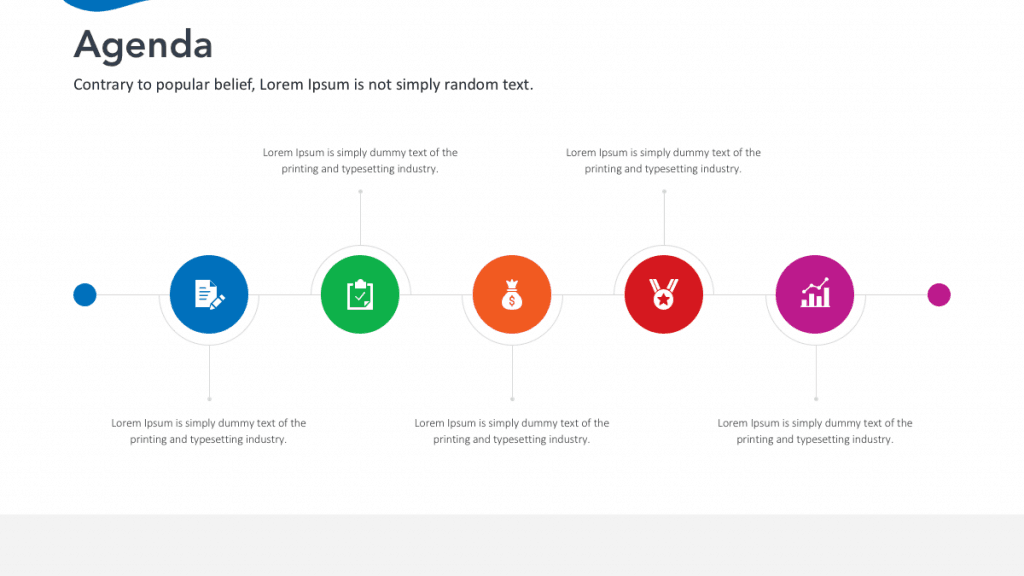 Liven up your conference presentation slides with this free 20-slide template pack. You can choose from a variety of charts to display your company's background and performance.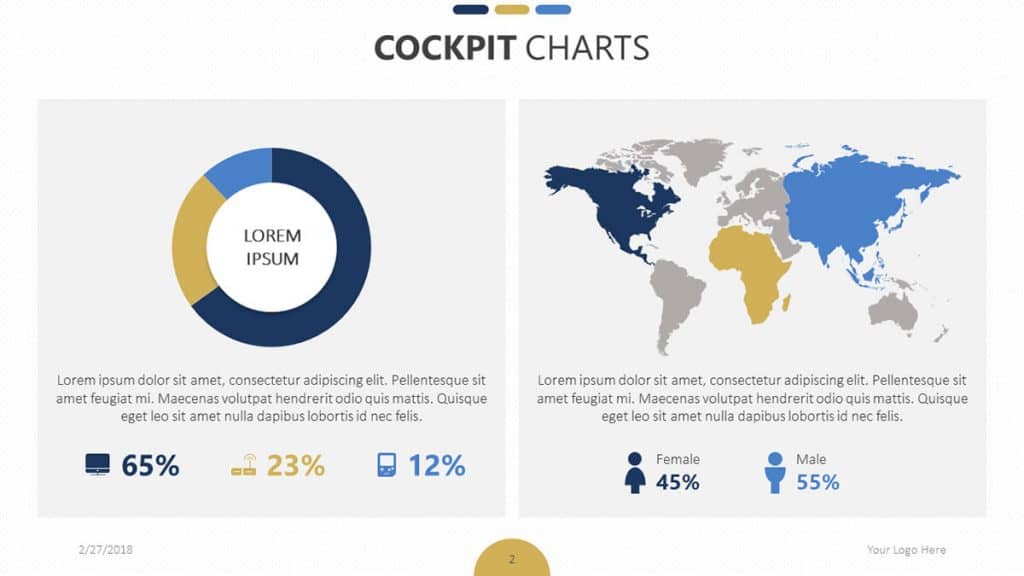 This 10-slide template pack will allow you to present a large amount of data in a succinct and organized manner. You can compare and contrast various data points as well as easily display the outcome of your analysis.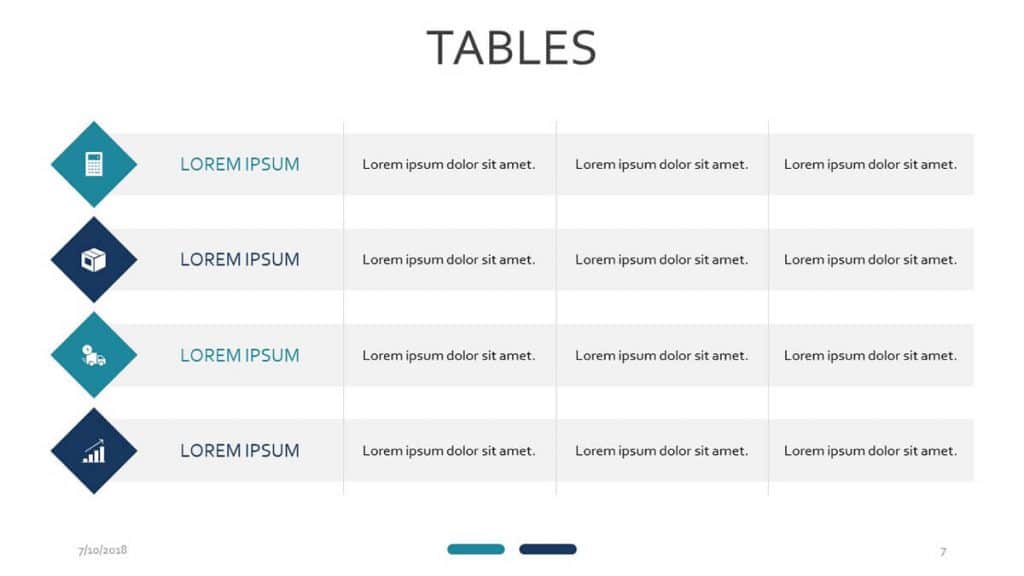 We often see tables used in conference presentations. With this 10-slide template pack, you can choose from a variety of different table formats and styles. Editing the slides is easy too, so just type in your data and let the template do the rest for you!
Academic Conference Presentation Templates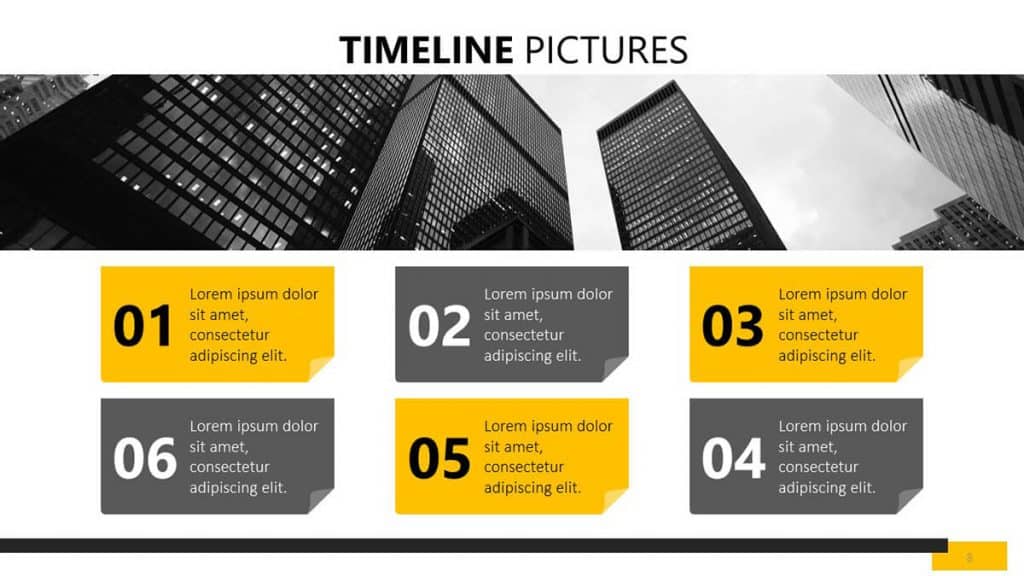 If you need to display your research's timeline, then you should download this free template pack. Presenting your timeline doesn't have to be boring as you can see on the screenshot above (if yellow isn't your color, feel free to edit in PowerPoint!).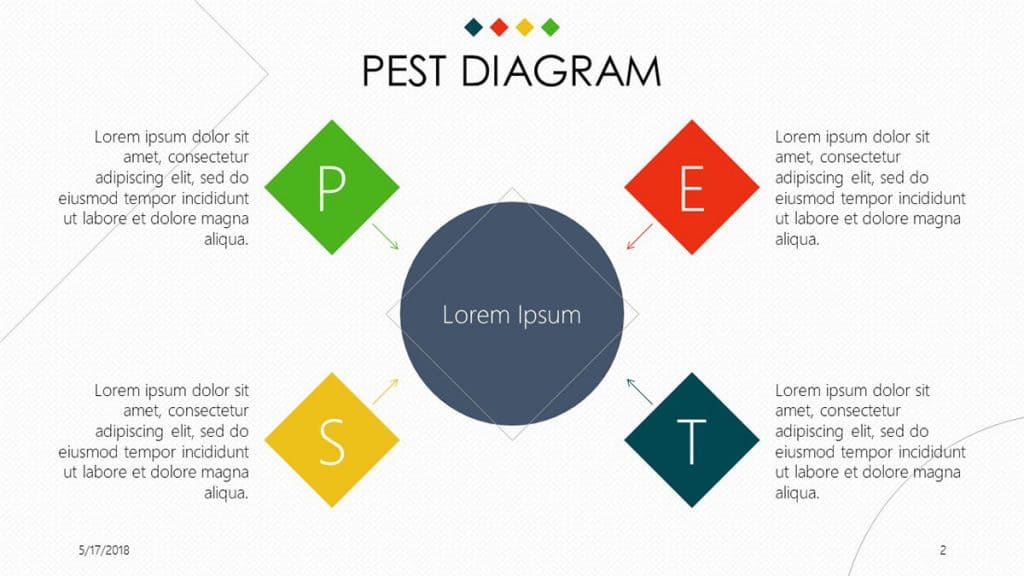 If you're presenting a paper which involved the use of PEST (or PESTLE) analysis, then you can download this free template pack. If you want to allocate one slide per element or factor, then you can use the other slides included in the pack (not seen in the screenshot above).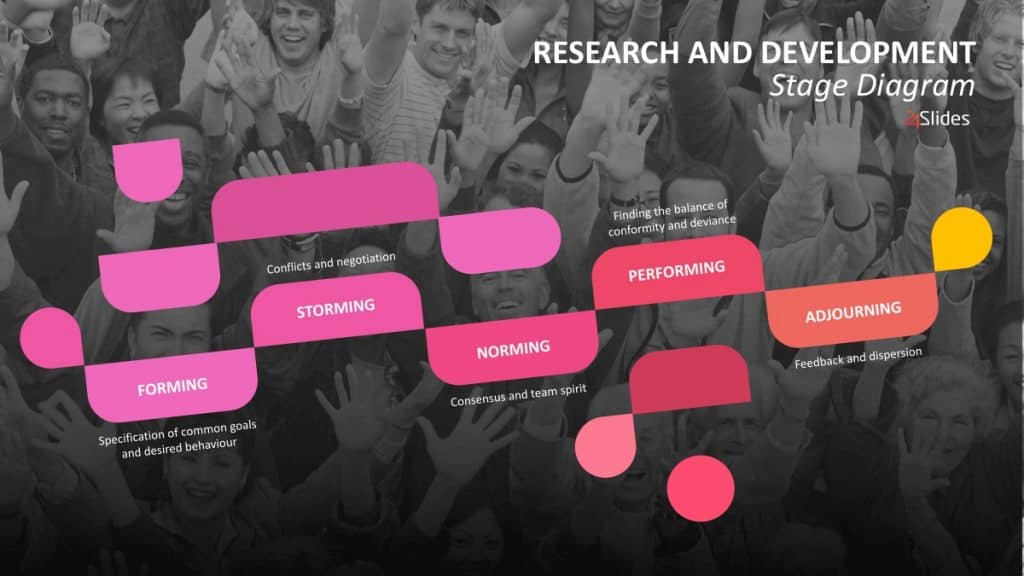 Presenting your research process doesn't have to be dry and boring. Use our free (and colorful) research stage slide template to make your research presentation come alive!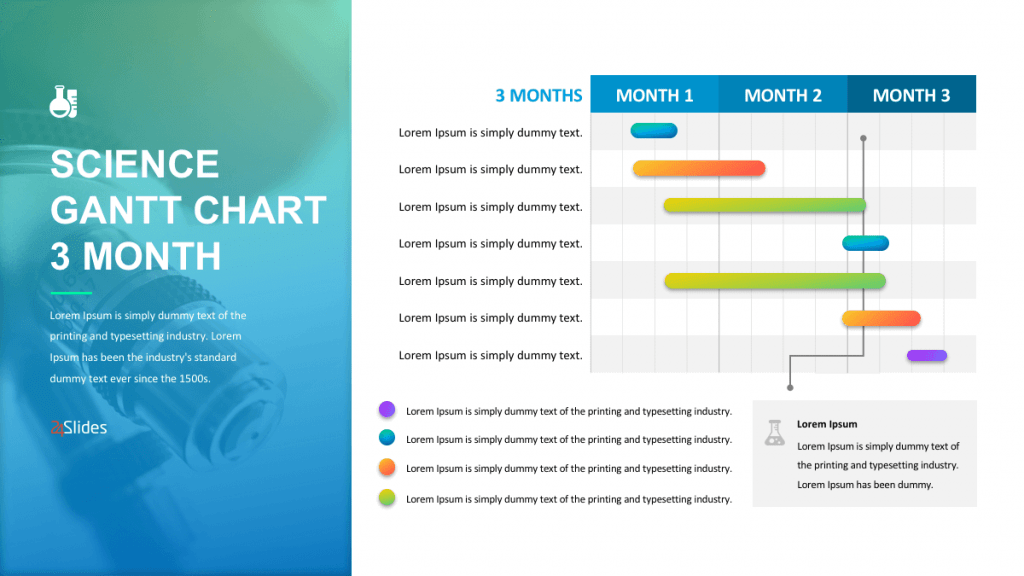 Whether you're presenting a science paper or not, you can certainly make use of this free Gantt chart template. The visual nature of a Gantt chart will make it easy for you to share your project's progress over time.
Preparing Complementary Handouts
Some conferences require that handouts be given to audiences. If you present in such a conference, then know that you don't need to do everything from scratch. You don't even need to look for a presentation handout template.  You can just submit a copy of your full-page slides or your notes pages.
Now, using your slides as your handout may not make a lot of sense, especially if you follow our earlier suggestion where slides aren't supposed to be wordy. However, if you add notes to each of your slides, you'll make it easy enough for your audience/readers to follow your presentation! Here's a complete guide on how to add notes to PowerPoint.
You can add your notes in under an hour. Your audience will appreciate you taking the extra step to make your handouts as easy to understand as possible!
Final Words
Preparing for a conference presentation may be hard. But you no longer need to go at it alone. The resources and tips I've shared in this article should help you conquer your nerves and allow you to deliver a memorable and highly engaging presentation!