The 101 Guide to Build an In-house Design Team
Visual communication determines how you're seen by potential customers and how you interact with your stakeholders. Things like landing pages, flyers, newsletters, branded documents and e-mails, brochures… All these must be designed by someone!
Most importantly, it usually means that there's a constant flow of things needing designing skills. So how do you tackle this demand? That's where in-house design teams come into play.

What is an In-House Design Team?
First things first. An in-house design team is a group of designers hired full-time to tackle your organization's design tasks. Unlike freelancers, who are paid by project or by the hour, an in-house design team means that you have a group of professionals 100% dedicated to your organization.
Design work plays a critical role in every single type of business. It enables the creation of visual content crucial for advertisement, social media, and even internal communication within the organization itself.
An in-house design team will support the rest of your organization by creating the visual content necessary for other departments.

Do you need an in-house design team?
Not every company needs an in-house design team. For sporadic, non-recurrent tasks, freelancers can cover a company's needs without the need to hire full-time designers.
However, an in-house design team has advantages that you might want to take into consideration. A centralized team can give you more control over your projects -and also the costs.
On the other hand, in-house design teams demand complex training and scaling processes. This can be tricky and can likely require more resources than what you're willing to invest.
It's important to think thoroughly about your design needs and if having an in-house team is worth it. Learn more about in-house design teams' pros and cons here.  

How to build your own in-house design team
If you have decided that your company needs an in-house design team, then it's time to plan the execution.
Of course, building a whole team takes time and effort, and above all, a meticulous hiring process. However, in our experience as a presentation design company built to support customers all around the world, there are 3 vital things to take into consideration when setting up an efficient in-house design team
1. Define the scope of your in-house design team
This means defining what your team's work will look like. Who will they cater to? What kind of tasks will they tackle? How much work will they be expected to cover?
This is vital because it allows you to determine how big your team needs to be and what skills you need to be on the lookout for when hiring. This is crucial to understand not only how your team will look but also how much having an in-house design team will cost you.
Knowing how much you can expect to invest in building your in-house design team and what it will entail is critical to determining if having one is the best move for your organization.
2. Define your in-house design team structure
Now it's time to determine how your team of designers will fit into your organization. Since design work it's usually deeply intertwined with the needs of other areas, it's important to understand how the workflow is going to look on an everyday basis.
Defining the structure of your in-house design team will also help you determine what roles and positions you need to fill and what experience your hireling should have.
For example, in the case of a medium-sized centralized design team you'll most likely need a head of design, and for bigger teams, managers that can oversee specific projects and teams.
Learn more about the different ways to structure your in-house design team here.
3. Prepare your in-house team for the future
Chances are, your team of designers will not remain stagnant. If your business keeps growing, the design demand will grow too. It's crucial to plan your in-house design team thinking in the future.
A team of designers that can grow accordingly needs to be able to adapt to new demands. This means giving room for upskilling and training employees to keep growing and at the same time, enabling them to train and guide new employees without burning out.
When deciding to implement one, ensuring your in-house design team is easily scalable can make all the difference in building a truly efficient working process.

How to use a hybrid model to jump-start your in-house design team
It's no easy task to set up an in-house design team from scratch, and more often than not, it's a gradual process.
That's precisely why hybrid teams are so popular nowadays. A hybrid (or contractual) model allows you to hire an in-house design team for the most strategic, creative part of your organization while outsourcing the routinary, more "artless" parts of design to tertiary providers.
Many B2B companies offer dedicated teams of specialists focused on one design area. That helps in-house design teams hire skills that are strictly necessary for the business while still having all the expertise of a professional to support them for specific tasks.
For example, dedicated teams can focus on developing and maintaining your web design, providing social media content and illustrations, or, in the case of 24Slides, presentation design.
We work with companies all around the world, many of which already have an in-house design team. The role of 24Slides' designers is to take the bulk of the work in presentations, leaving their teams to focus their time and resources on more valuable, strategic tasks.
Thanks to 24Slides, all their organization can have high-impact presentations and on-brand documents without having to overexert their in-house designers and flood their workload.
Depending on your needs, these type of dedicated teams can work wonders to support a new in-house design team without exceeding their resources and helping them become more efficient.
Learn more about how 24Slides can help your organization here, or try us for just $1.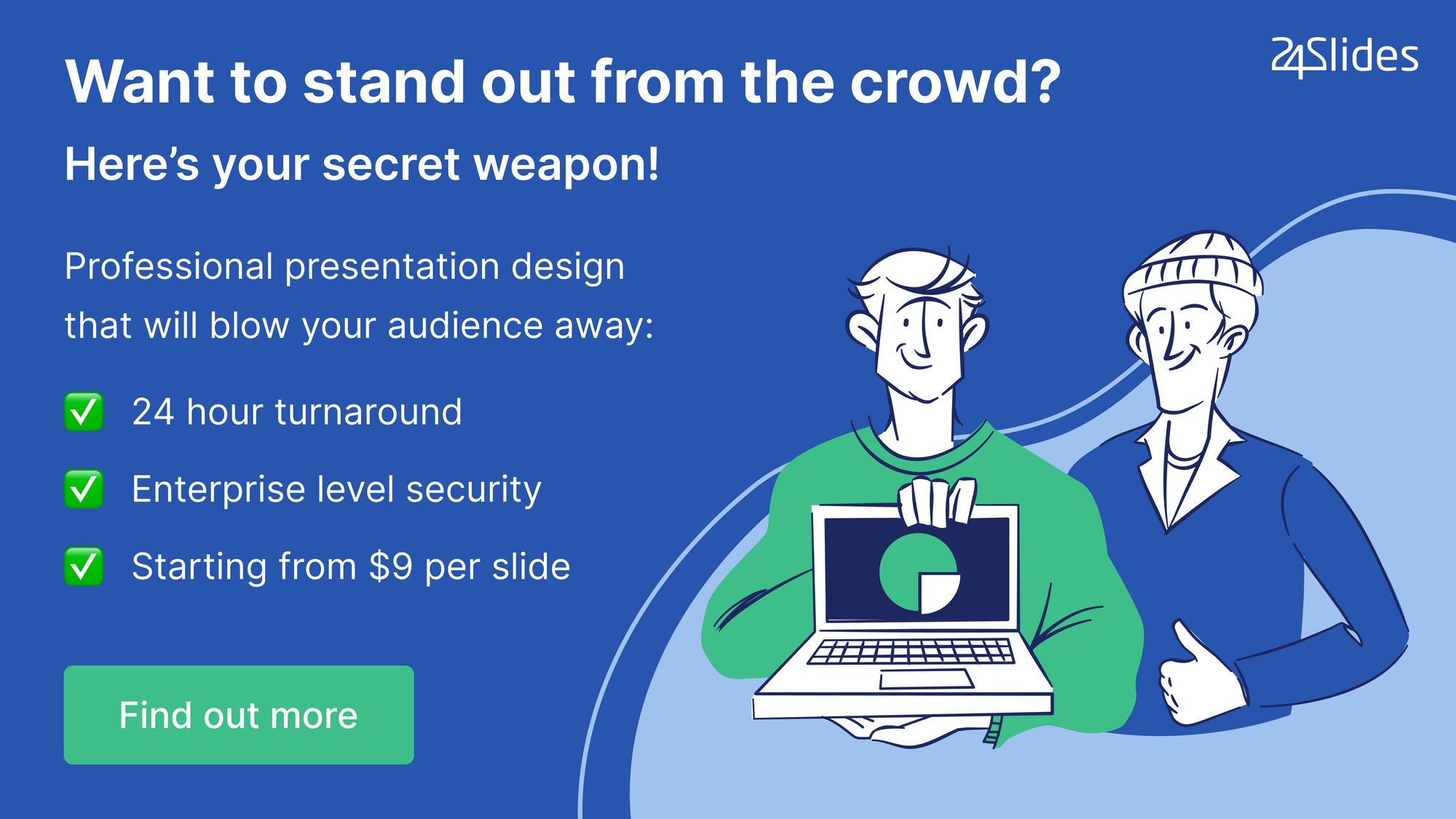 You might also like these articles: