The benefits of wireless screen mirroring in your workspace
Meeting room equipment troubles and digital signage problems. With so many screens in the modern office, it's hard not to run into either of those. That's why the right collaboration tools can save money, time and stress.
One such tool is a wireless screen mirroring solution. Here at 24Slides office, we use Airtame. It's a platform-agnostic wireless screen mirroring solution that you simply plug into any display and works with any platform. It's an easy way for us to present something on the big screen in a meeting or show our dashboards when we're not streaming to the screen.
We asked our friends over at Airtame to run down the benefits of wireless screen mirroring in the workplace, to help you figure out if it's something that would help your workflow when it comes to presenting.
What is wireless screen mirroring?
There are many solutions that allow you to wirelessly present the contents of your computer, tablet or mobile device to a larger display, such as a TV or projector. Basically, we can put the different types of such wireless interactions into three categories: screen mirroring, screencasting (also known as media streaming) and screen sharing (also known as desktop sharing). Right here, we break down the basics of screen mirroring. If you're interested in the two others, this article will help.
Simple wireless screen mirroring solutions enable you to mirror your screen to one display. More advanced ones let you mirror your screen with multiple displays, providing that each screen is connected to a suitable mirroring device.
The "input" is also very variable, depending on the solution you pick. Some solutions, such as Barco ClickShare, require a separate USB "button" to connect your computer or mobile device to the ClickShare base unit and local WiFi network, whereas others – like Airtame – use software, the Airtame app, and your device's inbuilt WiFi chip to transmit data.
It simplifies meeting room routines and saves you time, in turn increasing productivity around the office.
And there's more. Let's go over how wireless solutions can turn screens in the workplace into collaborative tools.
Collaboration for everyone
Modern workplaces have to consider the Bring Your Own Device (BYOD) trend, which is growing worldwide, with both educational institutions encouraging students to bring their own laptops for presentations and organizations letting their employees pick a device of their choice.
In that case, you need a solution that caters to all the major platforms and operating systems. That way, you don't have to worry about what devices you or your guests are using – they can simply bring whatever they prefer and never worry about their preferences as being a hurdle.
Better flow
You shouldn't have to be an IT admin or tech wizard to work out how to get the most out of your equipment. Screen mirroring is reliable in all situations, and as intuitive as flicking on a light switch.
We're certain you've experienced working in a hectic work environment where the equipment failed at crucial times. Why add to the chaos? A wireless screen mirroring solution that's intuitive to use takes away stress and wasted time.
Fulfill your tech department's wishes
Decrease the number of tech support tickets and increase your tech department's happiness at the same time!
A wireless screen mirroring solution means easy updating and monitoring in the cloud, no more broken cables and faulty adapters. No more cable mess. No more tripping over and breaking them. And finally, no more worrying about what hardware guests will bring. Wouldn't that be nice? A plug-and-play solution takes away all those worries so you and your IT admins can focus on getting work done instead.
More than just a gadget
There's a multitude of digital signage options to cheer for. With a cloud-based platform like the one Airtame supplies, you can set up and change the content shown on screen when they're not being streamed to.
Screens are not just for presenting. You could display beautiful imagery, KPI dashboards, the Christmas party photo reel or a calendar overview.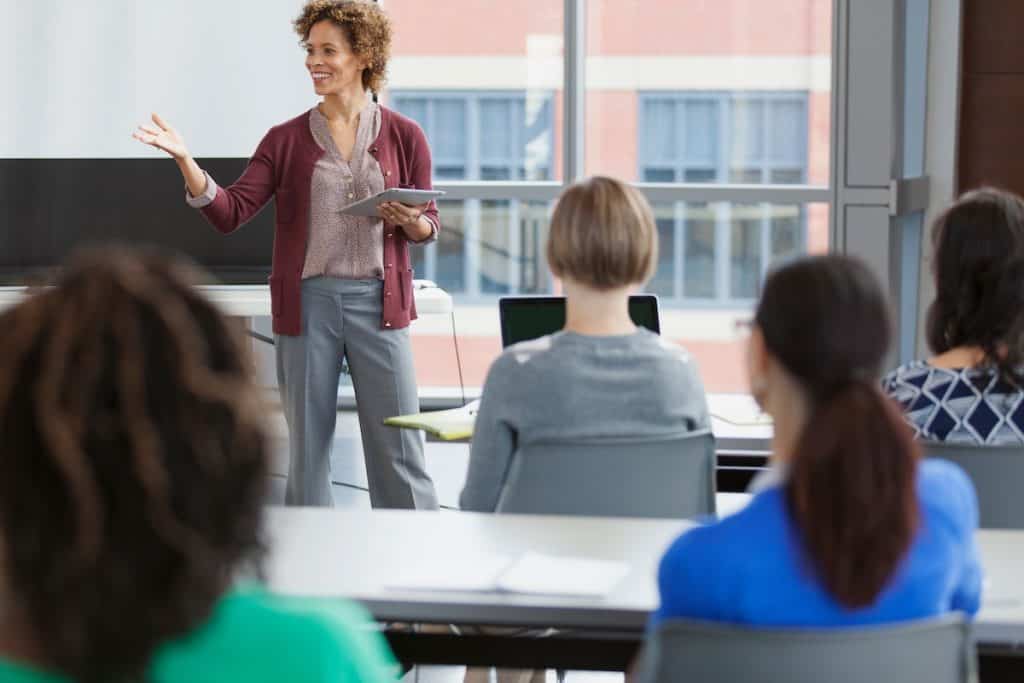 Is wireless screen mirroring for you?
Hopefully you found the article from our friends are Airtame useful. It goes to show that it doesn't have to be a hassle using your bigger screens, and there's so much more you can do with them than just presenting. With a wireless screen mirroring solution that's easy to install and use, you can keep your team motivated, and your environment organized and clutter-free.
If you're ready to go wireless reach out to Airtame to find out how. They've got a great 30-day risk-free trial going so you can try it out to see if it works for you, as it works for us.