We're excited to share a new section on our blog called Employee Stories; where we'll share the interesting life stories of the people behind 24Slides.
Our office in Peru was set up recently, so there are many interesting and amazing things we're all still learning about each other. So we'd like to start this section with one of our Peruvian team members; Damilka. This young and talented graphic designer has been through many ordeals to get to where she is, but she never loses her sense of good humor and cheerful attitude.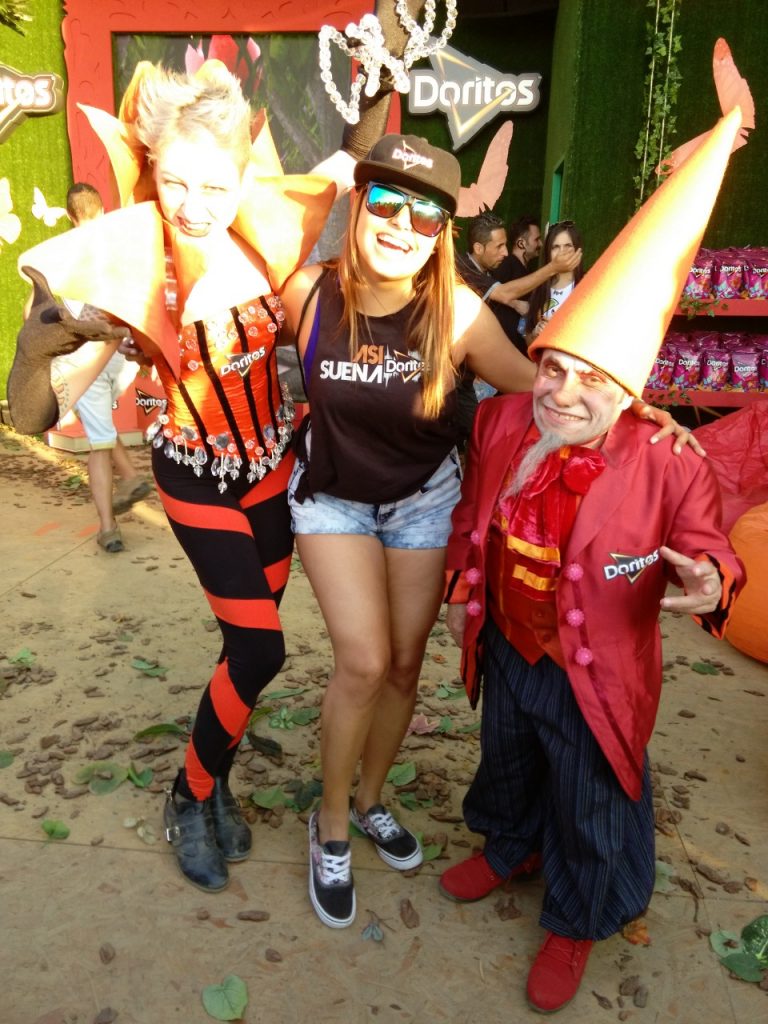 Damilka was born and raised in Venezuela, where she lived most of her life. She studied graphic design in Caracas and worked as a freelance designer, until the crisis in Venezuela became so bad that she had no choice but to decide to leave the country and look for better opportunities elsewhere. But why Peru? Funnily, her original destination was not Peru.
Damilka and her boyfriend worked hard to save up money and bought two plane tickets to Argentina. As the departure date came near, Damilka's boyfriend had some health problems, which meant he wouldn't be able to travel. This caused a lot of grief for Damilka; and she was forced to make a choice; give up the plane ticket or travel alone.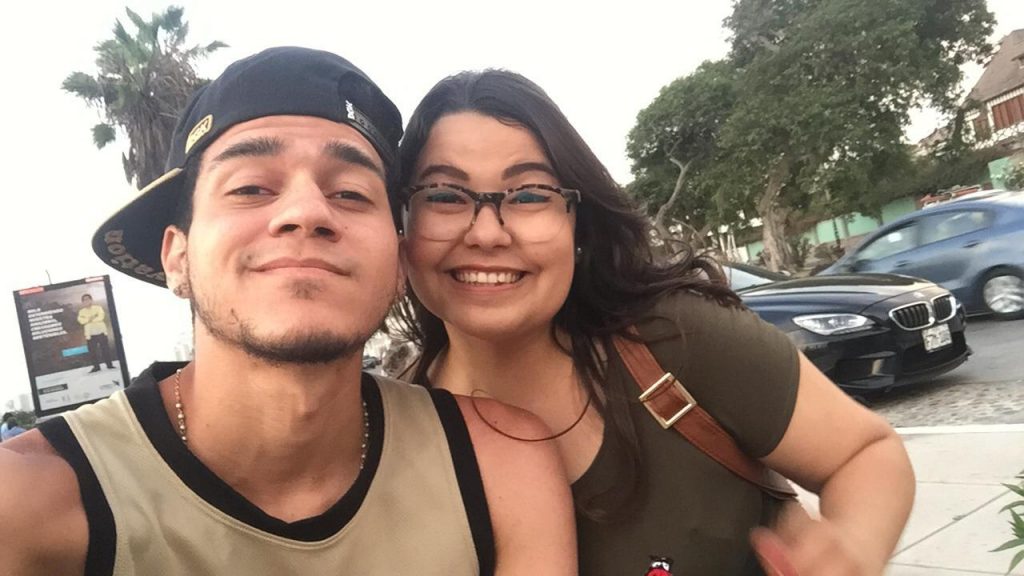 "It was the hardest choice I've had to make" Damilka says. But they had spent so much time and money; and the country's situation was so bad, that the choice had to be made. Most of the couple's money had been used on hospital bills, and the situation had gotten more and more difficult. So, armed with courage, Damilka decided to go ahead and travel to Peru on her own and wait for her boyfriend to join her there. With just $30 in her pocket and a bag full hopes, Damilka took the leap and arrived in Peru.
She had never lived on her own before, so understandably, she felt a bit scared, lonely and depressed; but fortunately, she had great friends in Peru and family in the USA who helped her through it. They gave her a place to stay, helped her get back on her feet, and provided a lot of valuable moral support.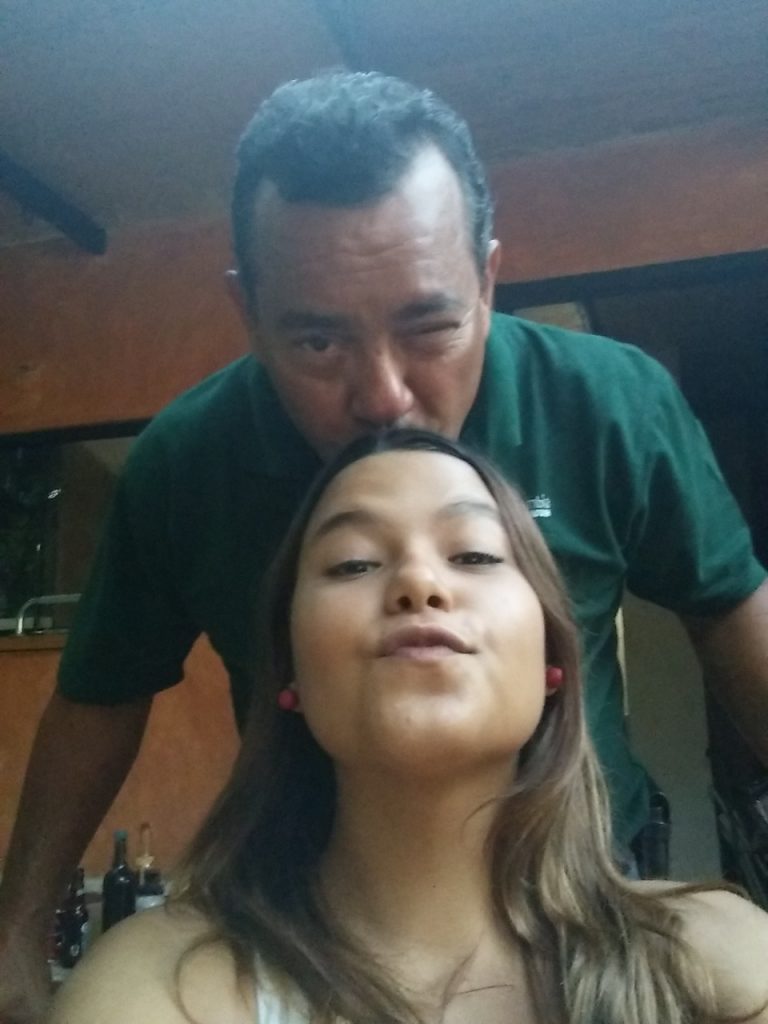 One day, while looking for a job, she found a line of people applying for a waitress position in a disco, and, though it wasn't an ideal position for her, she decided to try it out as well. When she handed in her resume, the manager wondered why a designer was applying for a waitress job, to which she stated: "I just arrived in this country and I need to work because I need money to support myself, so I can't be picky". It's a reality most immigrants have to face when they leave their home country.
Coincidentally, the manager was looking for a graphic designer, so he offered her that position; and thus, she started her first job in Peru.
This didn't last long, however. While Damilka has always been a diligent worker, the style of design she had to work on at the disco was very different from her style, which is more corporate and sophisticated. So, when she was offered an interview for a job in a big company, although she thought of rejecting it at first, she eventually decided to take it. She was quickly hired and worked there for almost a year.
While everything seemed to be running smoothly for Damilka, she felt she needed more. Although the big company was nice, the environment was cold and distant, as it wasn't a design company. She was the only designer there, and never really felt like she was part of any team. In fact, she felt that if she were to miss work one day, people would hardly notice she wasn't there. This made her decide to look for something more, and that's how she came across an online ad looking for a designer at 24Slides.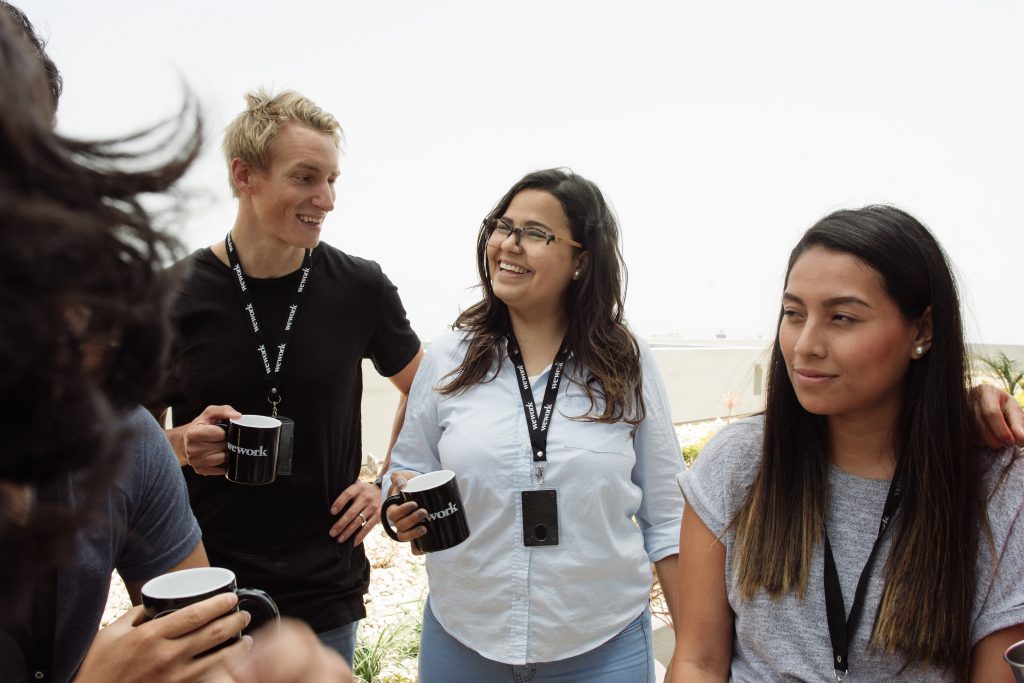 "It seemed fake to me" she says, laughing. "That someone from Denmark would come to Peru looking for designers and offer such nice conditions; I thought it was a scam". But she decided to have faith, as she had done many other times, and she applied. She was promptly contacted and started her training period. During the training she was thrilled; she felt like she had finally found her perfect job. She did her best in the training; she didn't want to waste the opportunity.
After the training was over, she wasn't contacted for a week and a half; and it was the longest week and a half of her life. She started doubting herself, wondering if she hadn't passed. But surely enough, she passed and was hired full-time, becoming a member of the 24Slides Peruvian team. She met the rest of the team and quickly formed a bond with everyone, creating a great atmosphere together. In her words; "when I come to work, I feel like I'm hanging out with friends to design, it doesn't feel like work".

Damilka tells her story full of emotion. After remembering all she has gone through to be where she is now, she feels like she has learned a lot; she learned to value life more and that money isn't everything. Although she doesn't believe in coincidences, she feels that maybe there is someone watching over her. This journey has made her know what she's capable of and her own worth; and has given her the opportunity to grow as a person. "To me, Tobias is my hero", she said. "He may not know the real extent of how this job has affected my life; he may not even begin to imagine, but I am extremely grateful to him and 24Slides".