This article was written by Himawan, Talent Development Manager, Indonesia, as part of 24Slides' #StorytellerProgram.
Hello, Himawan here! I'm a Talent Development Manager based in Indonesia. We'll talk about sports this time. Starting from several office programs, sports have become a lifestyle for many people at 24Slides. Some of us don't even need to wait for any activities from the company, as we have independently organised events, too. We'll see how it progressed from my POV from 2017 until now.
PLAY SATURDAY
When I joined as an intern in mid-2017, sports activities were mostly set up as a part of Play Saturday. Everyone in the Indonesian office used to have various fun activities twice a month on Saturdays. There were games, crafting, sports, and many others. We got to learn some relatively unique sports, such as frisbee and archery. The last one is my favorite. After a one-day training at our office, we got several weekly archery training sessions in the next following weeks for those interested. 
SPORTSDAY
To accommodate our enthusiasm for sports, Sportsday was then established as a new category of our Saturday Activities. About once a month 24Slides encourages us to move our muscles. We played badminton, basketball, football, dodgeball, volleyball, and many other sports.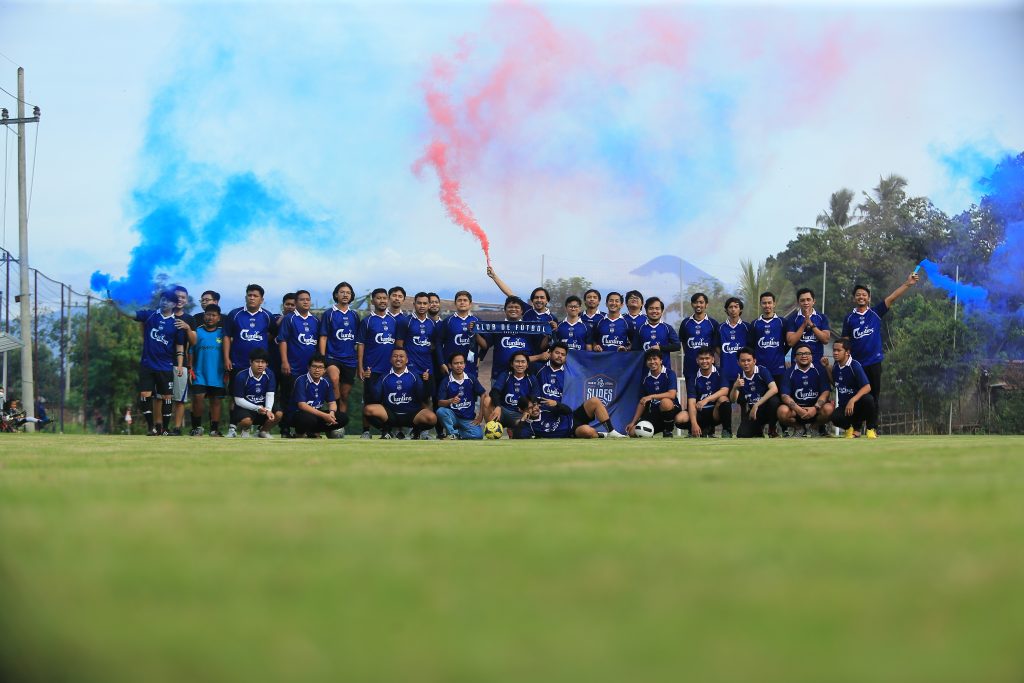 A committee was later formed to help organize the concept of each event. In 2019, a league format was introduced. This means each event was in a competition format, and those finishing on top of the league table would win some prizes. In early 2020, a new season began with a team-based league format. However, unfortunately, the season got canceled after only one event due to the pandemic situation. 
Sportsday got revived at the end of 2021. With the pandemic situation getting better, another new concept was introduced. On a Saturday in December, we spread into ten groups, each with different sports activities. It was done to limit the number of people and follow the health protocol while facilitating various kinds of activities. At that time, we already had more than 150 employees in Indonesia, so the concept also helped accommodate the number of people involved. I remember how refreshing it was to do sports activities again, finally. Even more exciting as we got to choose between various kinds of sports, including swimming and fishing. 
24CLUB
You may have heard about the 24Club in Indonesia as told by Rosi. This program is essentially a new form of our Sportsday. As previously mentioned, a new concept is needed to accommodate a lot of people, and it is almost impossible to get one activity for everyone at the same time. The 24Club allows us to choose which activities to join every month. The latest update brought us the 24Club Experience. This is meant to introduce employees to join sports activities with unique experiences. For now, we have some relatively uncommon activities such as wall-climbing, Muay Thai, and pilates. Trainers are also included in the package so that we can join and learn. 
GLOBAL ACTIVITIES
So far, I've only talked about activities in Indonesia, but thanks to our CSR team, we finally have global activities since 2021. We got the Global Challenge and #the24Walk. The Global Challenge is a campaign where we can do sports activities in a period of time to take on some goals of distance reached and/or hours spent. It could be running, cycling, working out, or any other healthy activities – each with a different metric. In #the24Walk, we walk for 10km in a shorter period of time. We can either do the activities independently or in groups, and our offices also facilitate us with local events. The activities in both programs would be converted into an amount of charity. Not only does this improve engagement between employees, but it also has an impact on our surroundings.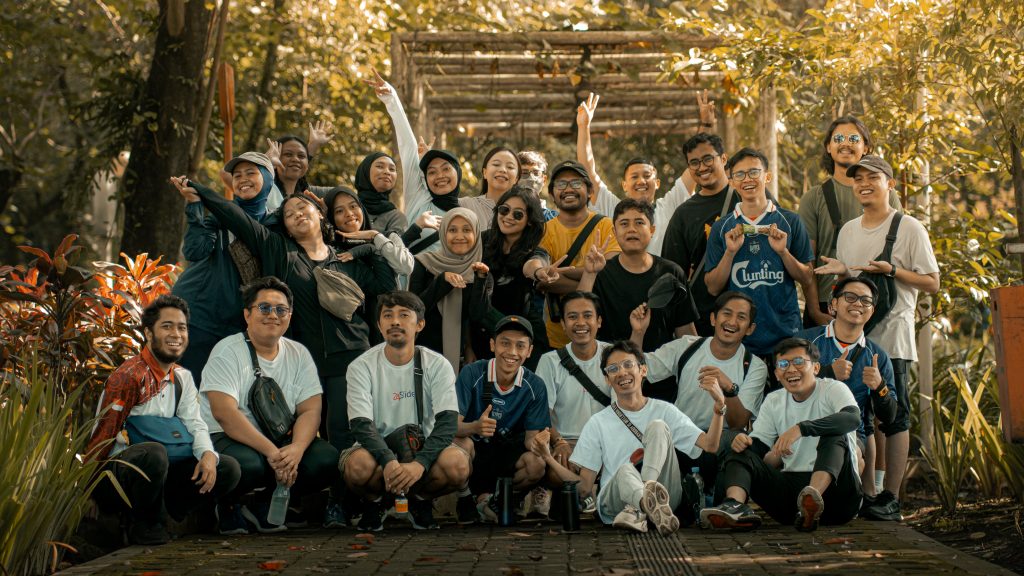 EVEN MORE OF IT
What's interesting is that I recently noticed that my colleagues have been active in sports, even outside office events. Some of us even have our own group routines in various activities such as badminton, football, cycling, running, and many others. Sometimes there is an open invitation to encourage fellow employees to join the activities. At the end of 2022, our independent football club launched a jersey. Recently, we also had a fun frisbee mini-tournament. Both of those were initiated by some of us who formed a committee voluntarily.
This shows how sports are in the DNA of our colleagues here at 24Slides. I believe Tobias – our CEO – has been and continues to be a big inspiration for us. His active lifestyle and multiple Iron Man Championships, including making it to the finale of the Ironman World Championship back in 2022 in Hawaii, is nothing short of breathtaking and so incredibly inspiring. What an achievement!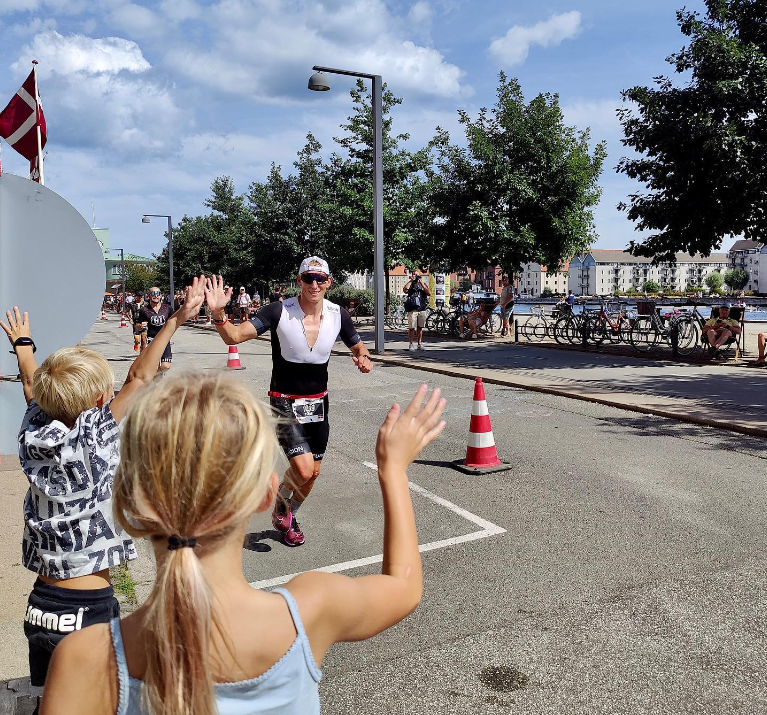 Another interesting thing is that we are being nominated for awards, one of which is Denmark's "Sunde Arbejdspladser" – a Danish Award focusing on Danish healthy workplaces – in late 2022. The Global Challenge was the main factor in the nomination. We did not win it, but at least we're getting recognized as a healthy company, and we are grateful for it. Speaking of the workplace, our previous office in Indonesia provided us with many facilities and pieces of equipment to stay physically active as well. We had our adjustable badminton pitch, ping pong table, and gym area, among other things. Hopefully, we will have more of those in once our new office is ready. 
Me? I'm not even a sporty person, but sports activities at 24Slides have made me find new things. Sometimes sports are more than just about moving your body or living healthily. We can also learn new things from the activities, even just for fun. It is also about engagement with people – in this case, our colleagues. For someone like me, who's not really good at small talk or social interactions in general, group activities could be a way of interacting with people and strengthening our bond. All in all, it's been a colorful experience with all the activities here throughout the years.