Last year, all 24Sliders got virtually together for #the24Walk: a challenge to walk for good. We all got fit and raised funds to support the work of the Bali Children Foundation (BCF). The result? Our donations helped upgrade the classrooms of three schools on the remote island of Nusa Penida, Indonesia. These new spaces are currently used to teach remedial reading, writing, and numeracy to over 300 students!
The impact this has on the future of thousands of disadvantaged children is huge. And there's still a lot to be done, so we decided to partner again with BCF this year. 
"We love having 24Slides as a partner, and the work 24Slides has established at the three Ped schools is incredibly important for the children of Nusa Penida. Their improving results show how valuable the support from #the24Walk is". – says Margaret, Founder of Bali Children Foundation
Here's how our 24Sliders lived #the24Walk in 2023: Heartwarming experiences and unexpected challenges. Walk this journey with us!
Our goal
As a socially responsible company, we always strive to align our activities with our mission of empowering people in emerging markets. And what better way to do so than by supporting quality education and habits for a healthy life?
#the24Walk was an open invitation for all our 24Sliders and customers to walk 10km in one day during March 2023. To add more to the fun, we announced a donation of USD10 every time a colleague signed up for the walkathon. We would also donate USD10 for every social media post that tagged 24Slides and included our hashtag #the24Walk.
All funds collected would go to the Bali Children Foundation, an award-winning charity providing educational support for Indonesia's most disadvantaged children. This year, the program we supported grants students the opportunity to advance to tertiary education and, therefore, future employment. As a result, their families and extended communities will also benefit from the impact a generation of educated youth will make on the island of Nusa Penida.
The goal was to raise as much as possible for the children, and our team welcomed March with excitement and their sneakers ready.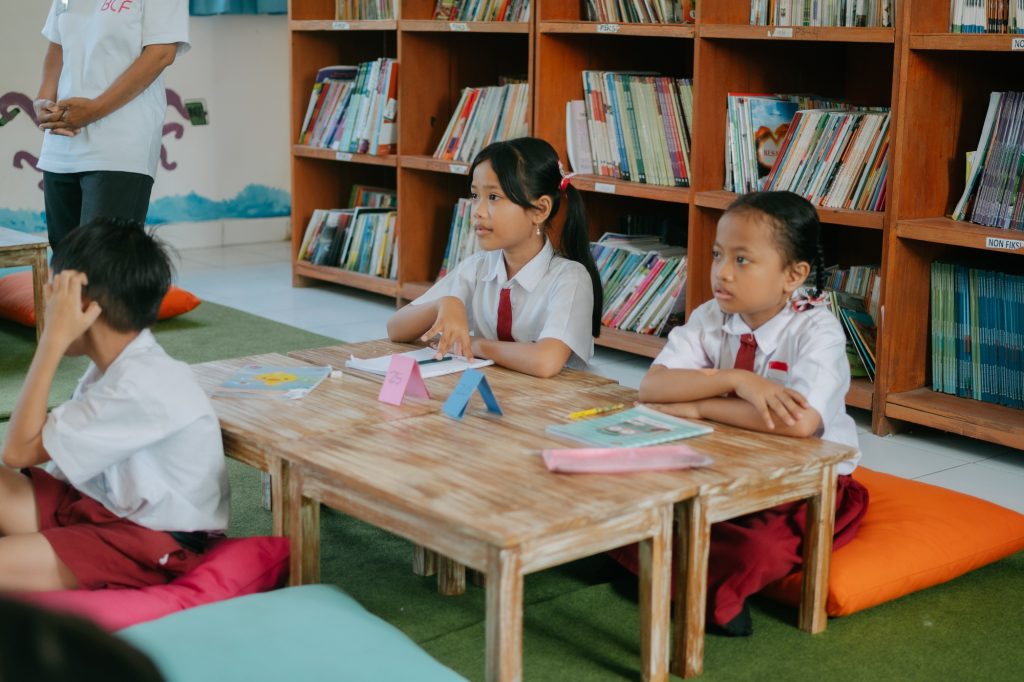 #the24Walk
On the 1st of March, a general call in our social media and internal channels kicked off #the24Walk. Our colleagues and customers worldwide had four weeks to sign up for the challenge and walk 10 km. During this time, we also planned some exciting activities.
Our 24Slides Impact Ambassadors had the chance to visit the Indonesian schools for which we were raising funds. They spent a whole afternoon listening to the teacher's and kids' stories and even joined some classes. It was amazing for them to see how the donation we gave last year made a significant impact on the children's education.
"I'm so grateful to be a part of this journey and very touched to see how much we did for the children in Nusa Penida. Besides, there are still a lot more children who need our help. The Bali Children Foundation has done an amazing job of being the bridge between 24Slides and the children in Nusa Penida. And with our excitement to keep supporting them, we can make more impact to help them get better facilities for their education. I hope we don't lose the spark to give them the light they deserve", shared Ciquita, Impact Ambassador from 24Slides Indonesia.
Last year proved that walking alongside someone else was much more motivating, so we thought: Why not do it again? We decided to host one-day events at each office location to encourage our team to walk in groups. It wasn't a compulsory activity, but many 24Sliders confirmed their participation.
For Indonesia, 34 of our colleagues answered the call that day and walked 10km together. Sadly, the local events for our offices in Peru and Denmark had to be canceled due to bad weather, but their spirits never got down.
Overall, March was a rollercoaster of emotions that brought some hurdles along the way but also fueled us with motivation to do good.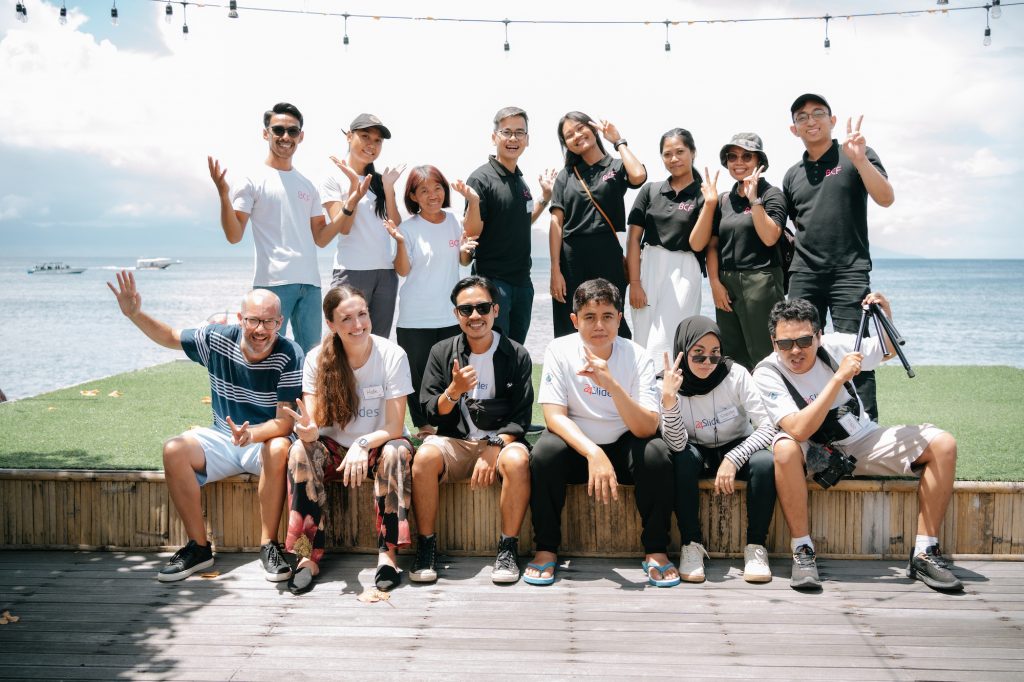 Our Results
We're proud to share that #the24Walk 2023 raised a total of USD 1,807 with 44.5% of engagement from the team. The funds will go entirely to support disadvantaged children on Nusa Penida island so they can continue their education.
The number of 24Sliders that signed up for the challenge was 111, which equaled a donation of USD 1,100. When asked about the main reasons why they joined the walk, 24Sliders mentioned their wish to support the charity project and connect with colleagues. By the end, the majority said they would join again!
As for external participants, we had incredible followers who shared their pictures online with our hashtag #the24Walk, and a few donors outside the company.
All this team effort will translate into Literacy & Numeracy programs and classroom upgrades for the BCF "English as a Foreign Language" curriculum.
"We were met with a lower engagement this year – especially from our customers and extended network. Why? We don't know. But I assume that with the other challenges Europe is having these days with the war in Ukraine and the invasive earthquake in Turkey, our customers are eying what is closer to home when looking for resources to support charity. Which is totally fair and understandable. However, we are happy to have been able to run an event giving people the option to participate, helping BCF get more awareness, and engage 44,5% of our colleagues, resulting in a generous donation from 24Slides to support the children in Nusa Penida." – Head of CSR, Louise Holk.
Thank you for helping us support a bright future for disadvantaged children and promote good health. We've proved once again that no matter where you are or what you can give, as long as we work (or walk) together, a little always goes a long way!
Hope to see you in our future adventures.