24Slides Cafe Impossible!
Cooking does not have to be dreading nor boring. It's actually an art where you get a chance to express your creativity that finds a reflection not only in how your snacks taste but especially in how they look like.
Usually, the sense of sight activates our sense of smell and taste.
This Play Saturday's activity revealed just how presentation of snacks can influence our other senses. After all, we're graphic artists and we know everything about presentation design.
This time, we revealed another side of our talents by creating wonderful designs out of snack dishes- we have become master chefs! And our work areas have now been filled with gastronomical delight!
Group work- that's how we function at 24Slides! For this activity, we were divided into 6 groups, assigned with different simple snacks recipes.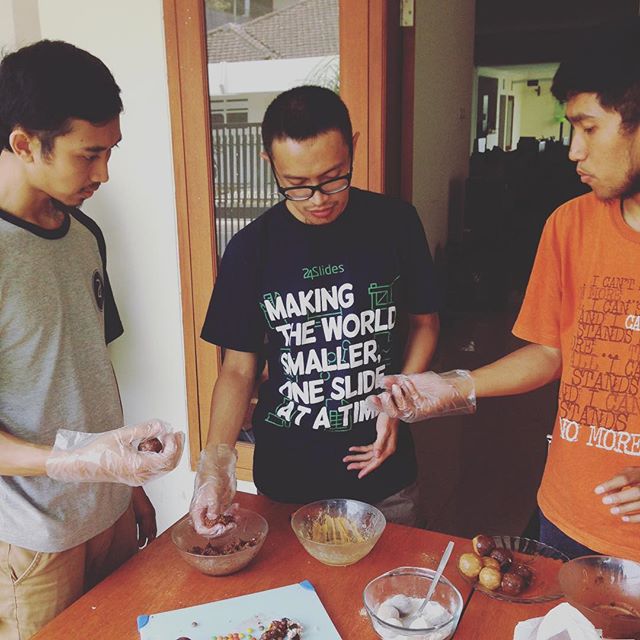 We shared the spirit of cooperation by shopping and preparing the snacks together. In the end, we had lots of fun taking pictures while doing these, as we believe in wonderful artworks. And obviously, we ended up tasting all of our final creations – surprisingly, they turned out really delicious ;).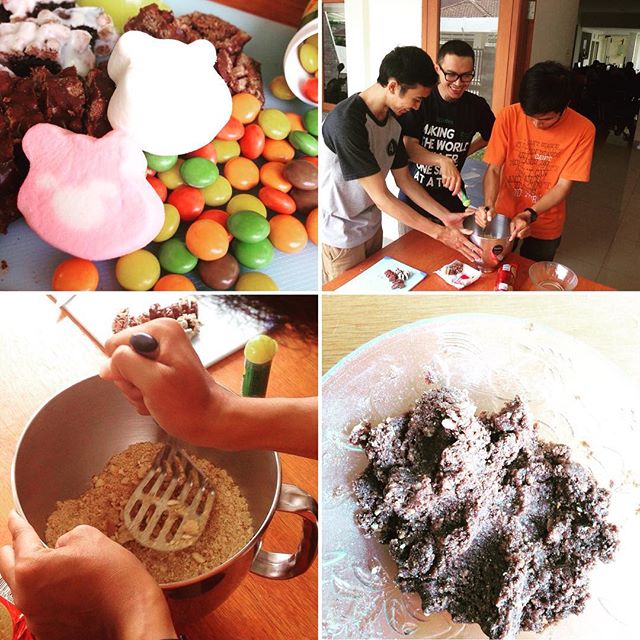 It's well-known how cooking together strengthens relationships and allows you to learn something new. It gives you the chance to cook dishes you never thought you can do on your own.
So take your colleagues, spouse, kids along and show off your food styling ability by preparing these simple but beautiful snacks.
These little, easy-to-do snacks and beverages are perfect for some insightful moments in the office:
The Graham Balls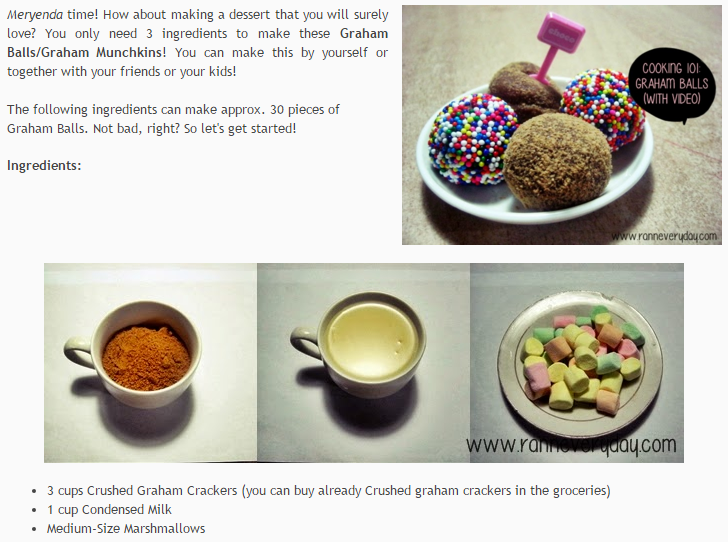 HOW TO: 1) Mix crushed crackers with condensed milk. Chill for few minutes or overnight in the refrigerator. 2) Sprinkle with sugar or dip in melted chocolate.
24SLIDES SPECIAL TIPS: Indulge your sweet tooth by adding various toppings – marshmallow fillings, powdered sugar, chocolate sprinkles. That's how we do it! Mmm.. Heavenly! 😉
The Ritz Layer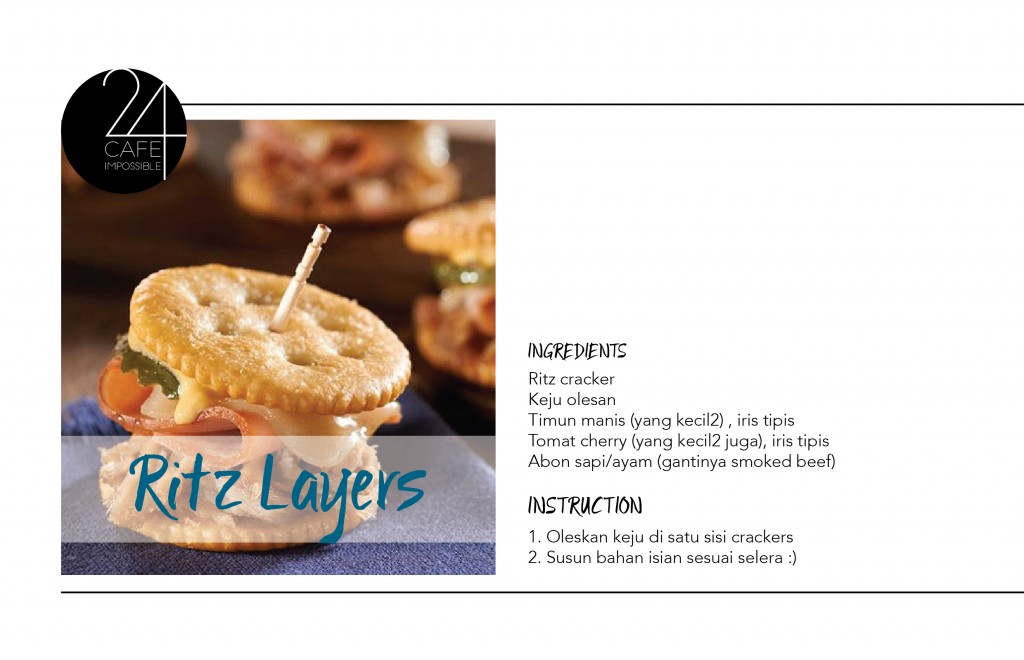 HOW TO: Use cheese spread, ham, sliced cucumber, cherry tomatoes to make a cracker sandwich out of it. Quick and simple but oh so tasty and crispy!
24SLIDES SPECIAL TIPS: Feel free to play with different fillings. Nutella or Nutsbutter inside- those would be a perfect match too. Give it a try.
Tuna Rolls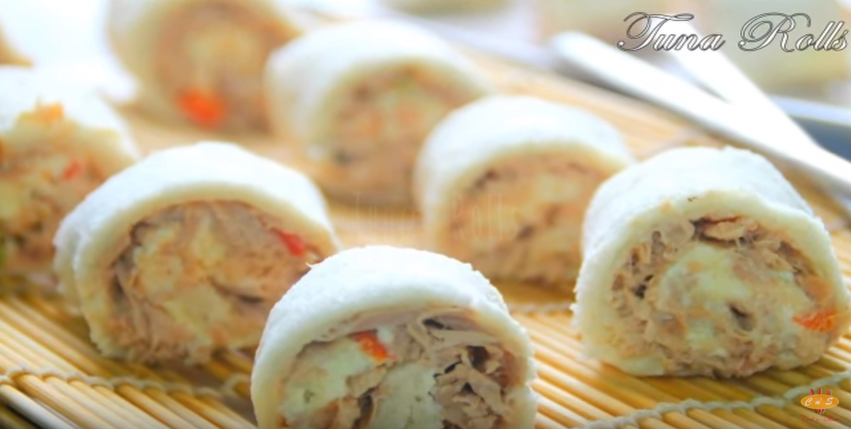 HOW TO: 1) Mix canned tuna with mayo, onion leaves or spring onions, and paprika. Spread these on flattened bread. 2) Roll it like sushi and cut into 3 cm long.
24SLIDES SPECIAL TIPS: Create your own sushi style sauce. For example, we mixed chili sauce with couple of lime drops for a hot and sour tinge. This gives your snack a unique flavor!
Mango Salsa and Curry Mayo Dip
HOW TO: 1) Slice mangoes, tomatoes and paprika according to your preferred size. 2) Mix them with spices and chill for few minutes in the refrigerator.
24SLIDES SPECIAL TIPS: Add some twist to this typical snack. Use tortilla chips and serve with salsa and mayo dip. Breaking taste stereotypes- that's what we love! Try it yourself- you'll be pleasantly surprised!
Coco Lime Mint Cooler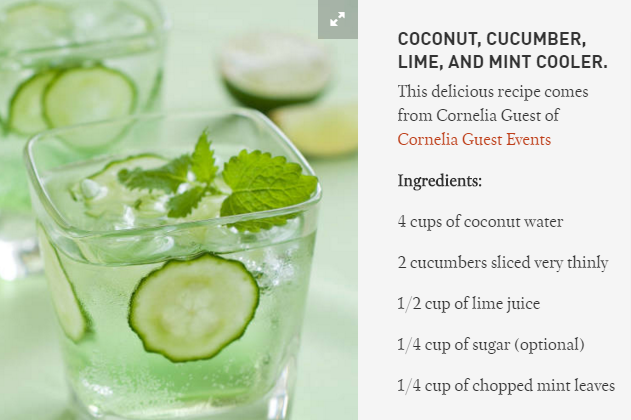 HOW TO: Mix coconut water with mint, lime and cucumber.
24SLIDES SPECIAL TIPS: Chill in the refrigerator for an extended period of time. As we have a dry season in Indonesia throughout the year, that's the only way to cool and refresh yourself amid the hot temperature!
Fruit pie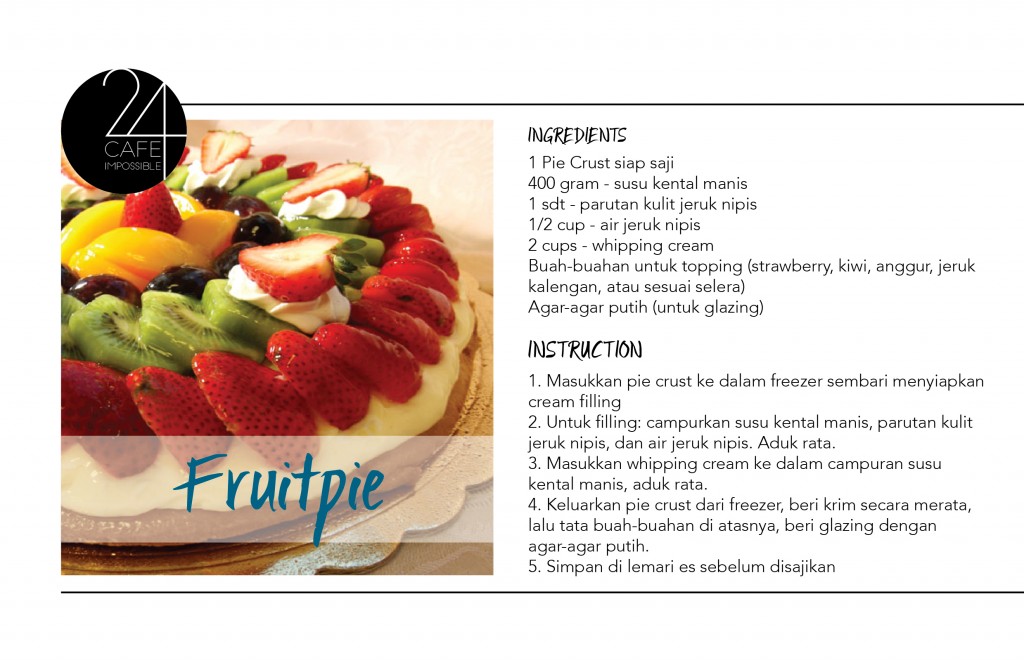 HOW TO: 1) Mix crushed biscuits with condensed milk. 2) Layer with whipped cream. 3) Add tropical fresh fruits on top. 4) Chill in the refrigerator. 5) Divide into smaller pieces using pie molds.
24SLIDES SPECIAL TIPS: Use fresh, preferably in-seasoned fruits that will make your dessert refreshing and appetizing. Since the layer can be really sweet, break the taste by adding some sour tasting fruits. We topped it with kiwis, grapes, strawberries, oranges and glazed them with plain jelly. So easy yet so tasty!
Now who says only professional chefs can create delightful gourmet snacks and desserts? You too can prepare foods that aren't only a feast for your taste buds but a feast for your eyes too!
Take a look at the final presentations of the snacks: