Last week's Play Saturday saw several exciting activities lined up for our team in 24 Slides! These centered on the themes: cooperation, celebration and creativity.
Cooperation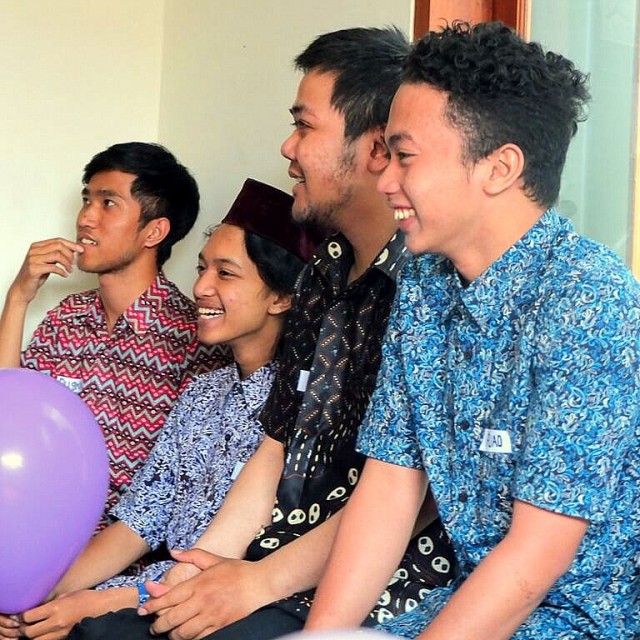 Our focus on cooperation and team building began with a short discussion about the problems and issues often arising in daily office life. While we don't normally talk about problem solving in the office, much less during weekends, we bravely faced these concerns head on so as to try to find solutions that will improve our working relations.
For this task, we grouped ourselves into 3 teams where each shared their concerns with one another. An interesting issue that came up relates to reducing seniority in the team. This can hopefully improve communication and sharing of ideas among team members.
To help in the discussion, we invited an outside guest who also served as the MC or Master of Ceremony. She was specifically chosen for her passion, fun filled personality and ability to bring people together.
By having someone from outside, this helped us to be more objective and open during the discussion. It also highly improved the results we got out of the "problem solving" activity. It made us realize that all problems have a solution. More often than not, we only have to openly talk about these concerns so we can solve them together as a team.
This discussion was only a warm up for our next activities. Now, for the fun part: celebration!
Celebration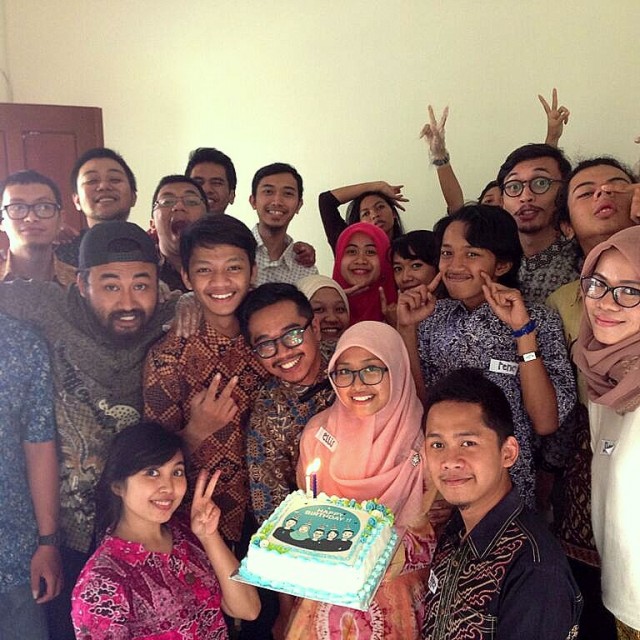 5 team members celebrated their birthdays for the month of August. To celebrate these, the staff ordered a cake decorated with graphic images of the birthday celebrants. These were specially created by one of the designers.
The carefully prepared cake, especially what was on top, perfectly reflects what happens daily in the office– amazing artistic expressions of the team's creativity.
But the celebration doesn't end with birthdays.
Creativity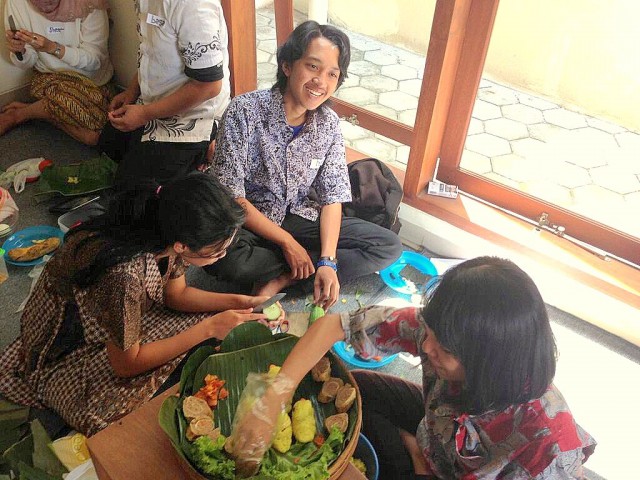 August 17 was the Independence Day of Indonesia. It marks the day when Indonesia was declared independent from the Netherlands. Not surprisingly, it's a day filled with festivities and celebration.
Aside from being a huge celebration, the team took this chance to express their creativity once more by organizing a yellow rice decoration contest.
Tumpeng is a cone-shaped rice dish like mountain with side dishes (vegetables and meat). Traditionally featured in the slamatan ceremony, this cone shape rice is made by using a cone-shaped woven bamboo container.
In Indonesia, people usually make Tumpeng to celebrate an important event. One of the many Indonesian traditions includes organizing a Yellow rice decoration competition- an exciting game usually held in a neighborhood among women. They use Yellow Rice, decorate it with fried egg, fried chicken, potato cake, cucumber, carrot, red chili, green leaves, etc.
In the same way, we divided ourselves into groups. With our creativity and various resources, we made different shapes from the yellow rice combining it with traditional Indonesian food products.
Of course, there were prizes to be given away for outstanding designs. Winners for this competition were awarded prizes sponsored by the office management. It included movie tickets at the premium cinema for example.
Thanks to the mutual cooperation, colorful celebration and awesome creativity of the team, there were several works of arts produced as a result.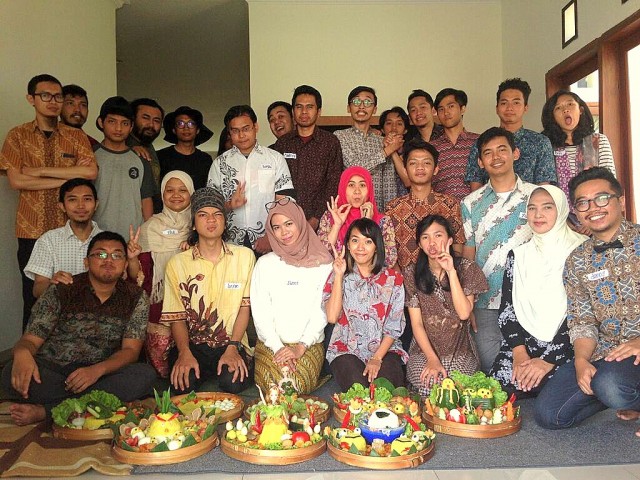 Such activities help stimulate our imagination which may also bring positive results for the company business-wise. Final creations also reflected the personalities of each team member.
Another value that stood out in all tasks is team-building. We all got to experience how is it to work in a team, even in non-work related tasks.