Last month's Play Saturday was another exciting opportunity to develop and showcase our artistic skills—this time using the well-loved, flexible clay we used to play with as kids!
Whether you're young or young at heart, playing with clay can be highly therapeutic too. The tactile nature of clay allows you to build your imagination and motor skills while having lots of fun.
And if you need any more reasons to explore clay modeling, it could also be a fabulous craft idea to give away as gifts this holiday season as well.
A quick search online gives you so many ideas on how you can mold clay into various shapes and sculpture. You can squeeze, squish, and roll clay through your fingers to create snakes and balls for example. You can even poke it with tools and add decorations.
But during the Play Saturday led by Nenes, Deni, Fery and Firdaus last month, we decided to create something more personalized and unique. And what better way to do this than to model, craft and mold clay into something the best represents ourselves!
For our clay modeling activity, we've prepared two kinds of clay:
Air Dry Clay Light — The result of which would be a little bit spongy and velvety.
Air Dry Modeling Clay — The result of which would be hard and smooth.
And to add creativity to our models, we used both white and colored clay. There are 2 ways you can color your clay:
By mixing the clay directly with acrylic color and then shaping it
By painting the clay afterwards.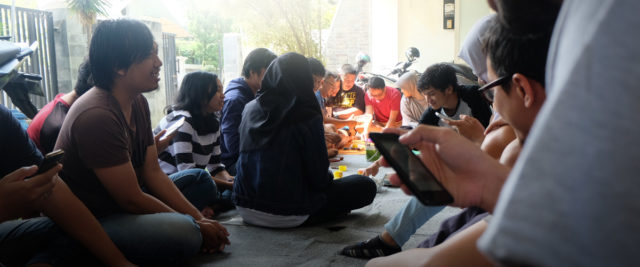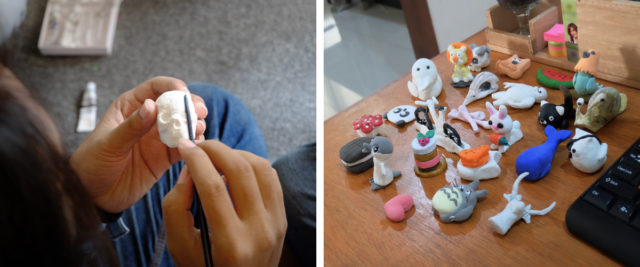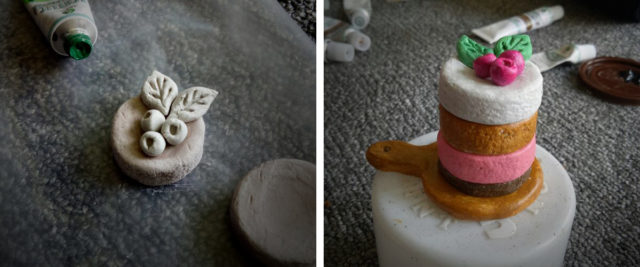 We've also prepared a mini photo booth where all team members can display their models on a pedestal (literally and figuratively) with their own photos.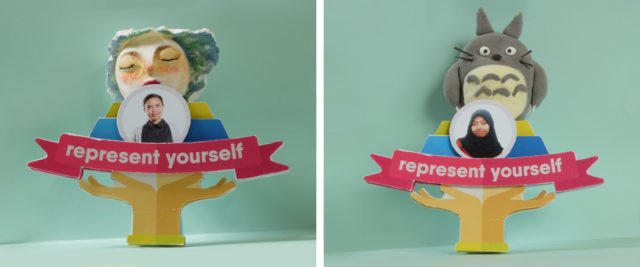 Check out the photos we've captured of our works of arts—small in size yet big in creativity and meaning! From adorable animals and cartoon characters– to theme-based icons like snowman and gothic skeletons and aliens– to our favorite foods and sports!