24Slides Indonesia office keep getting more and more prominent. Schools and universities begin to recognise our superbly inspiring internship program and unique culture, which keeps people happy at work. Within the past few weeks, we hosted hundreds of students from Ma Chung University and SMKN 1 Indramayu (State Vocational High School) along with their teachers/lecturers in industrial visit programs.
Students from the Visual Communication Design program of Ma Chung University visited our office in Malang, Indonesia, on September 10th, followed by the younger ones from the Multimedia program of SMKN 1 Indramayu on October 2nd. Ma Chung University is a local university, while SMKN 1 Indramayu is located no less than 300 miles away from our city. Unlike other industrial visits in general, we gave a little taste of what it feels like to be an employee here. It included the buffet lunch and the super loud game show.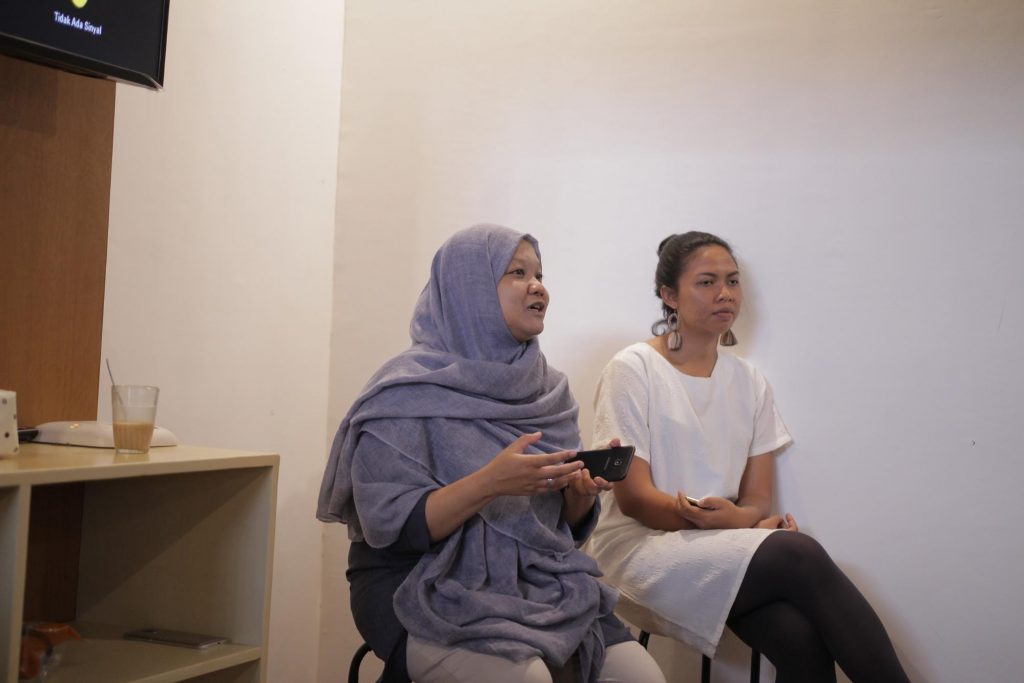 Presentation Sessions
The industrial visit included several sessions. We had a presentation about company introduction where we talk about who we are, what we do, how we maintain the workplace, and the internship program. The next presentation was about the work ethic of designers, personal growth, and dynamic presentation as the latest 24Slides service. We also guide the students in a quick office tour where they could go to some working spaces and get to see how a designer work. As mentioned before, we had a game session as well. The content of the game was related to 24Slides so that it could leave memorable impression on them.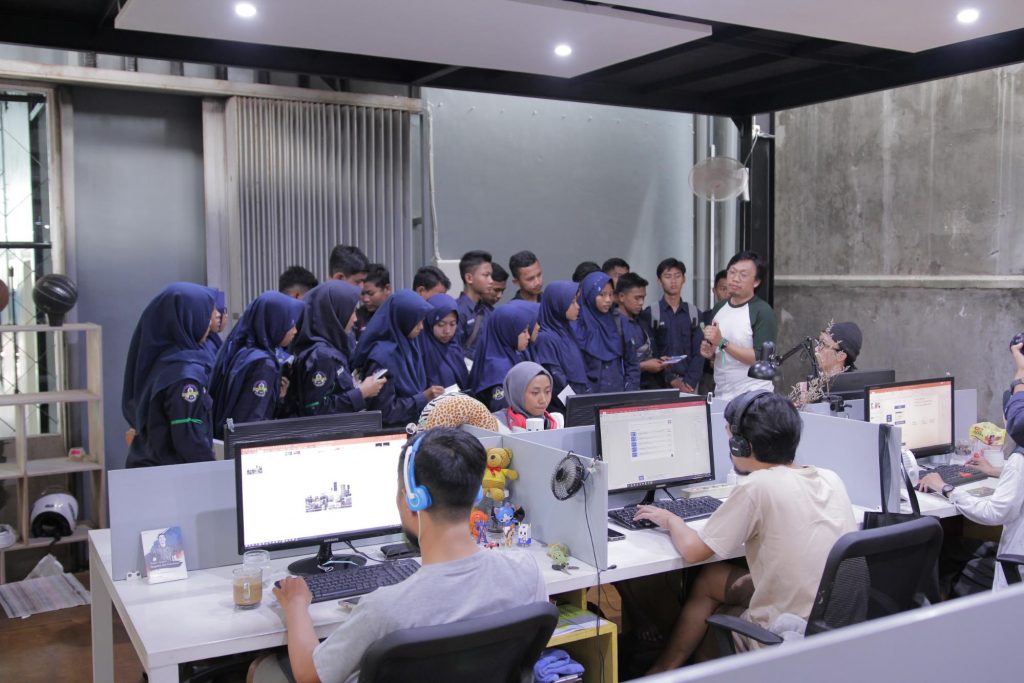 Office Tour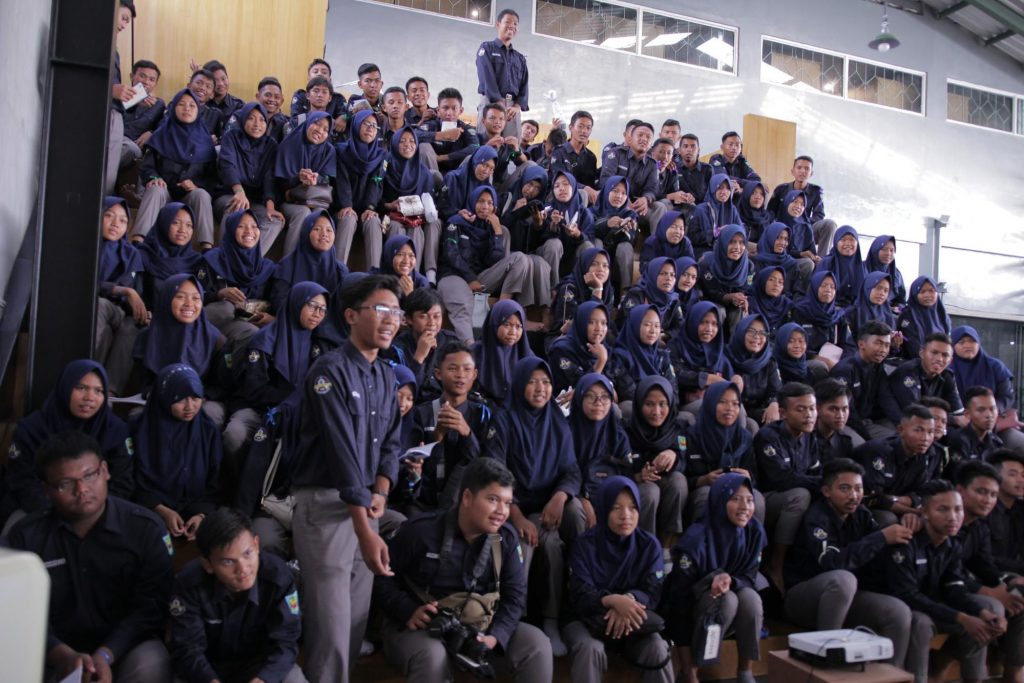 It's Game Time!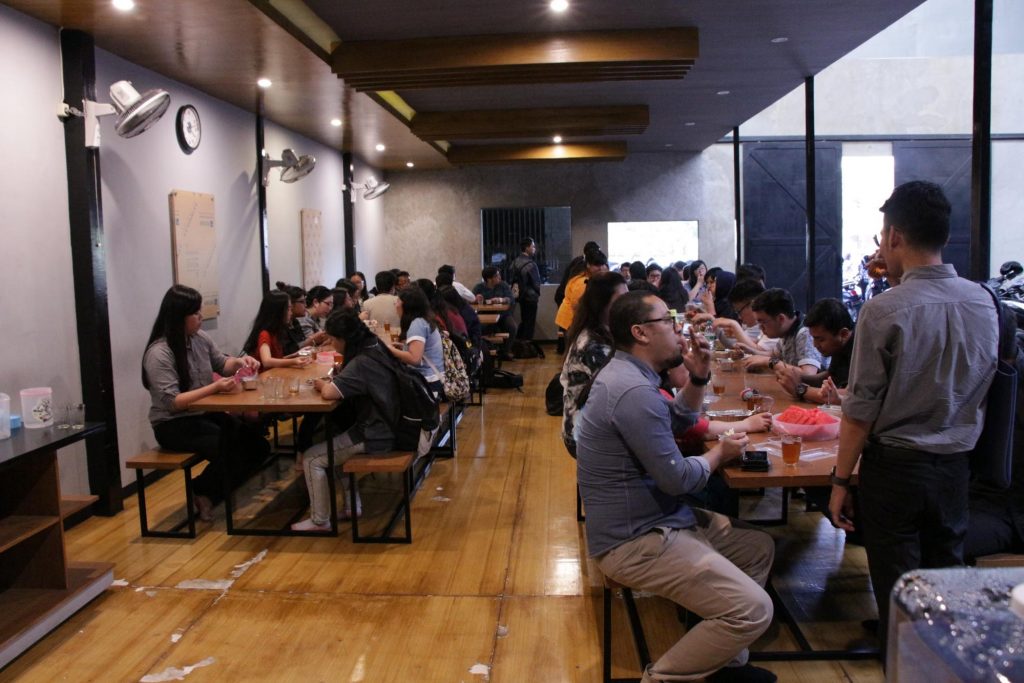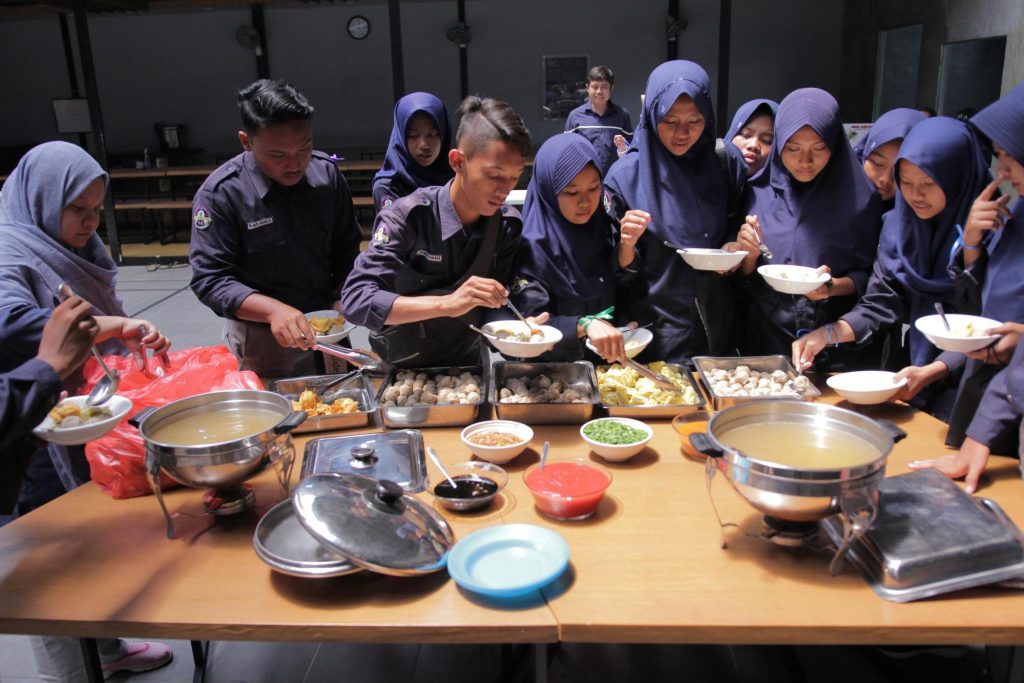 Buffet Lunch
From the perspective of the visitors, the purpose of this program is to get to know what 24Slides is, how we do our work, and what it takes to be an employee of 24Slides. The teachers and professors want their students to be inspired. They want to show that there are opportunities of employment as long as they have quality and great ethics.
In the later industrial visit, we came up with new things as we got more preparation time. We had a minimalist art exhibition where we displayed any kinds of arts submitted by employees. The students could vote for the most liked arts by putting stickers on them. Not far from the art exhibition area, the visitors could get our official merchandise. We got cool stuff such as pouches, notebooks, and keychains.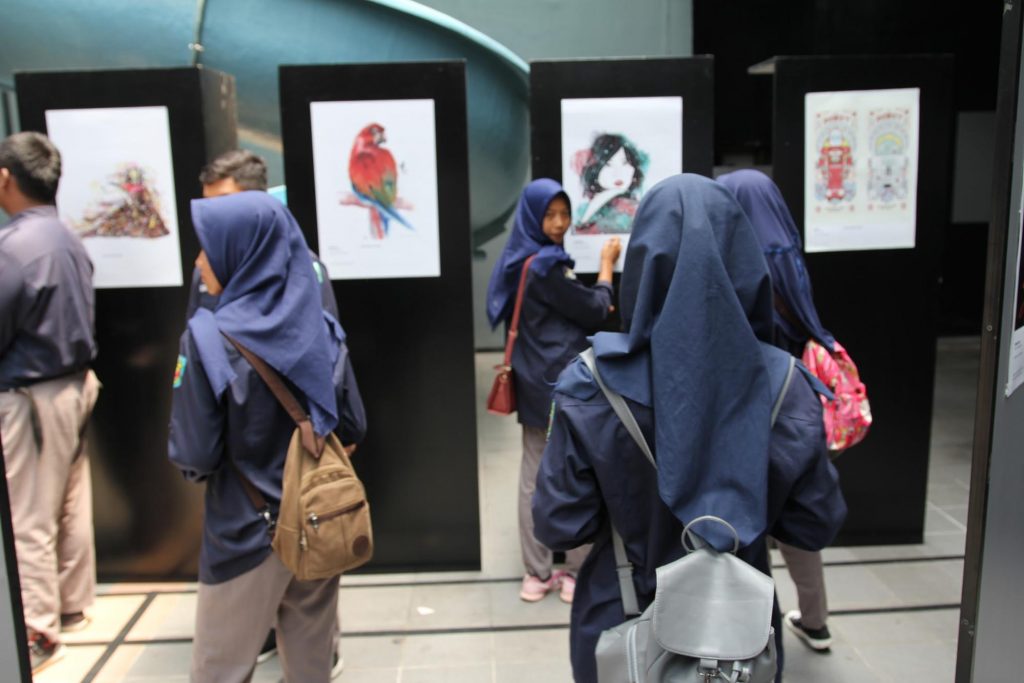 The Art Exhibition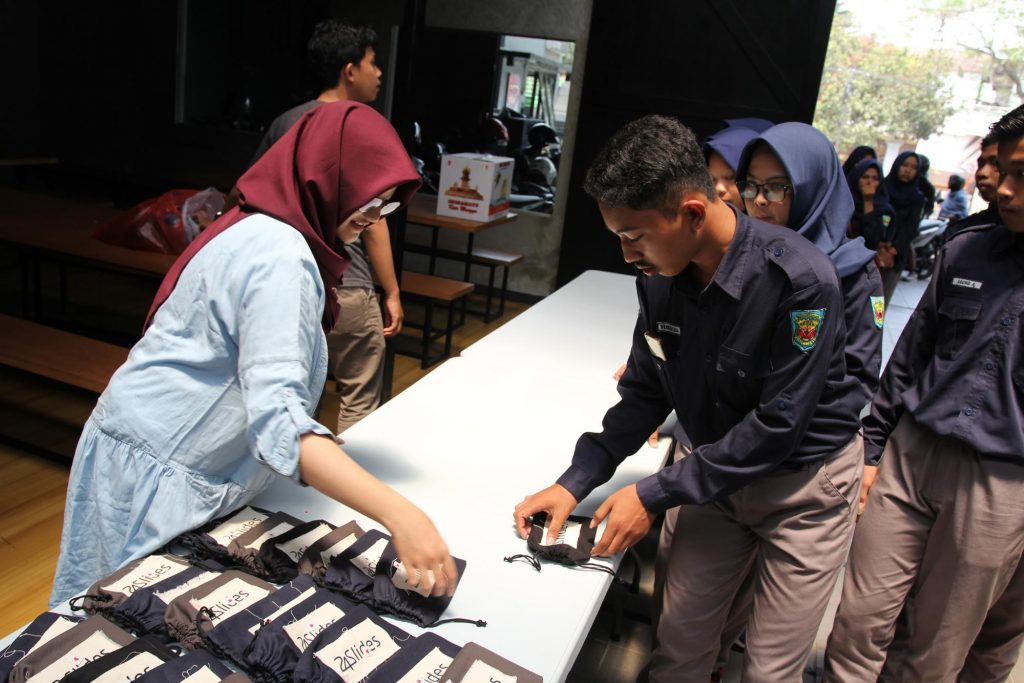 Grab Your Merchandise!
Enthusiasm and joy filled the whole office until the last minutes. They looked comfortable with our office and the employees already. We exchanged memorabilia and took many photos. Reno as one of our presenters said that it was fun to be able to share with the students. "The worth isn't that worth if we haven't shared it yet", he added. Moving forward, we are aiming to share knowledge and inspire people with programs like this. "Hope we can keep giving new perspectives to visitors, and 24Slides shall become even more well-known as the best PowerPoint design company and pioneer", Amon, the chief of the committee, stated.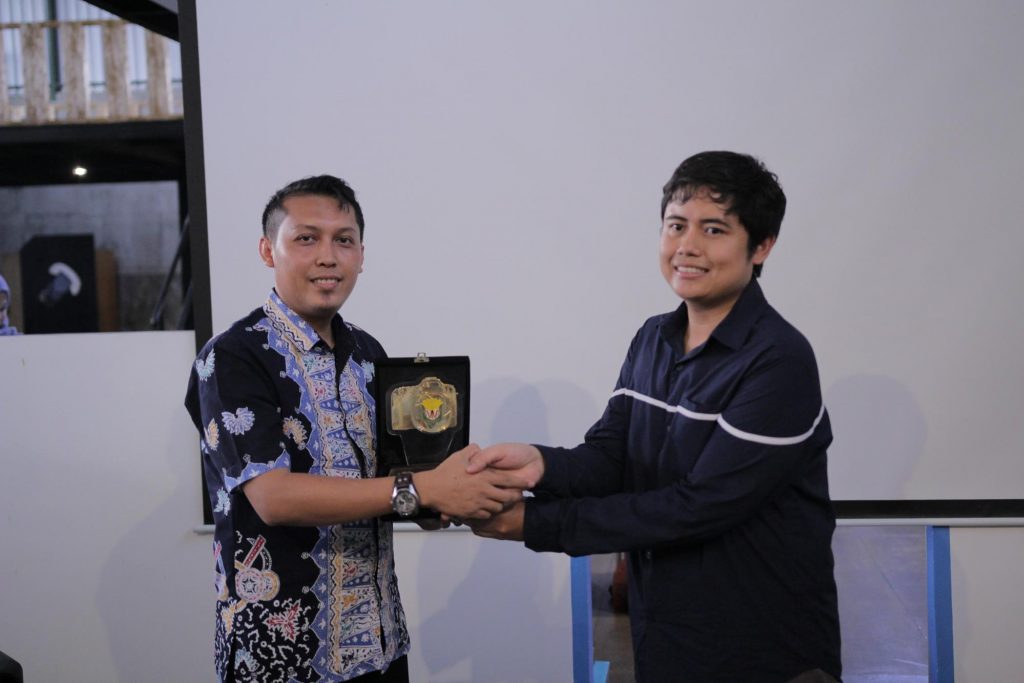 Amon as the Chief of the Industrial Visit Committee receiving the Memorabilia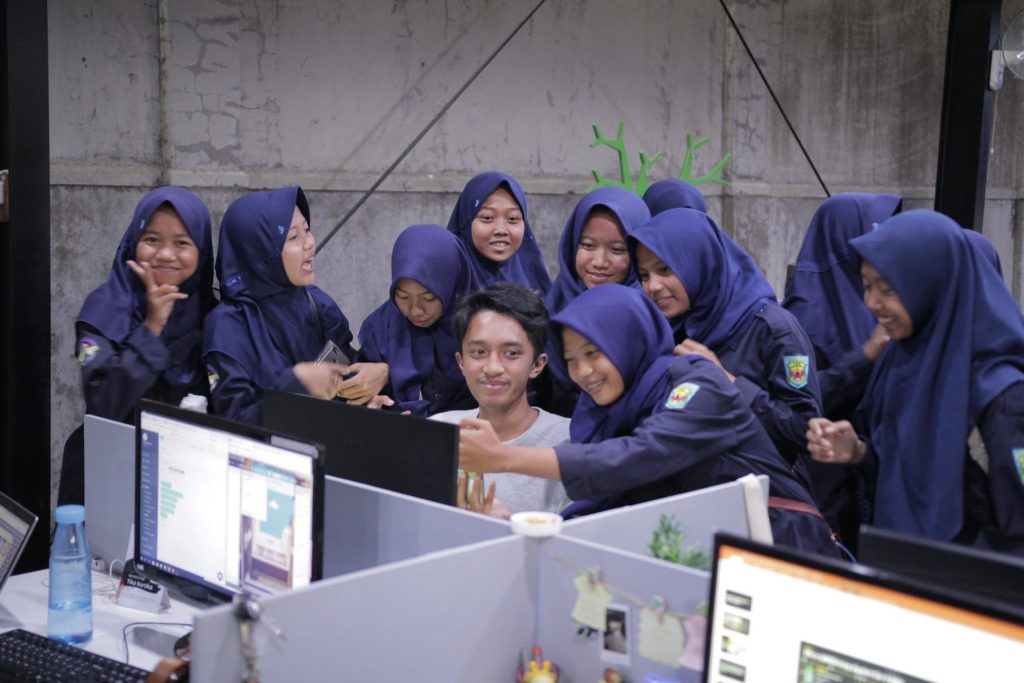 It was Short, but We Blended Really Well