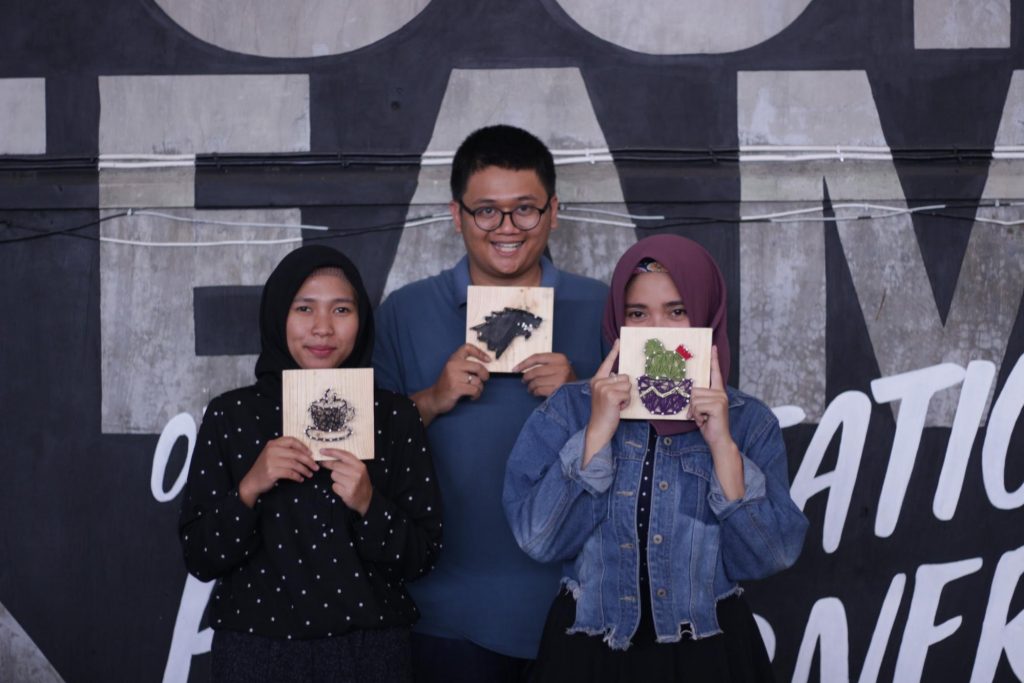 We are Generation String 2018!

For the first time in 2018, we had a crafting activity for the Play Saturday in the first weekend of September. This time, we were introduced to "string art". The organiser team, led by Budhi, aimed to get us produce and collect artworks from everyone who participated. "We wanted to encourage everybody to let their creativity flows and forget any other stressing stuff for a while", he said.
String art is a craft that requires us to utilise threads. As for the materials, we have prepared papers, pieces of woods, nails, and threads with multiple colours. We also need to use hammers and scissors as the tools. The organiser team had shared some YouTube video links so that we could learn about string art a few days before the crafting activity.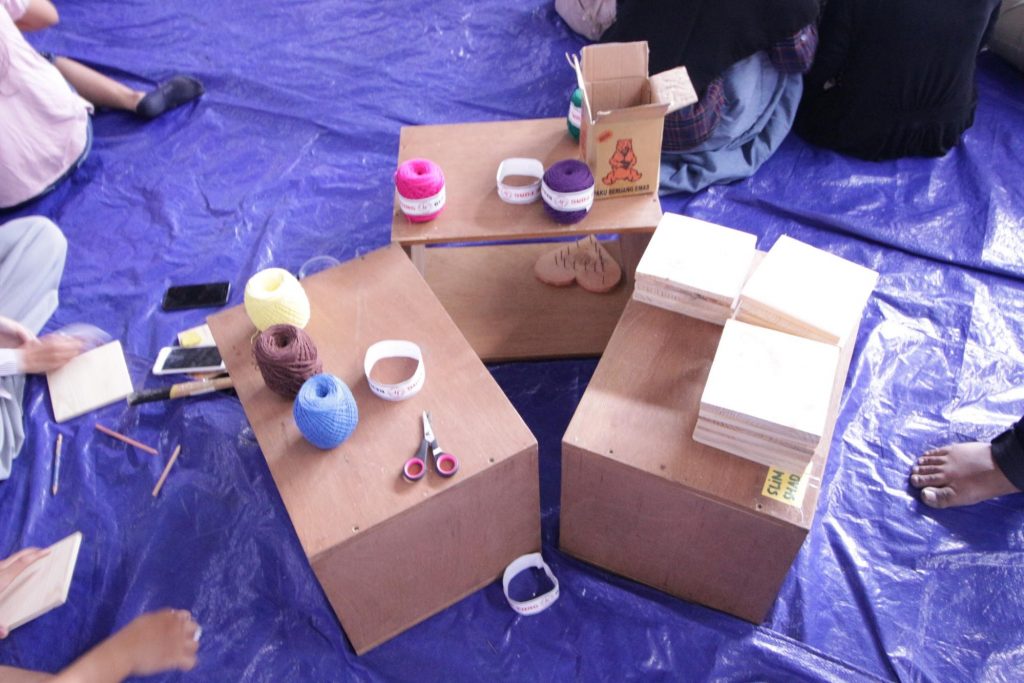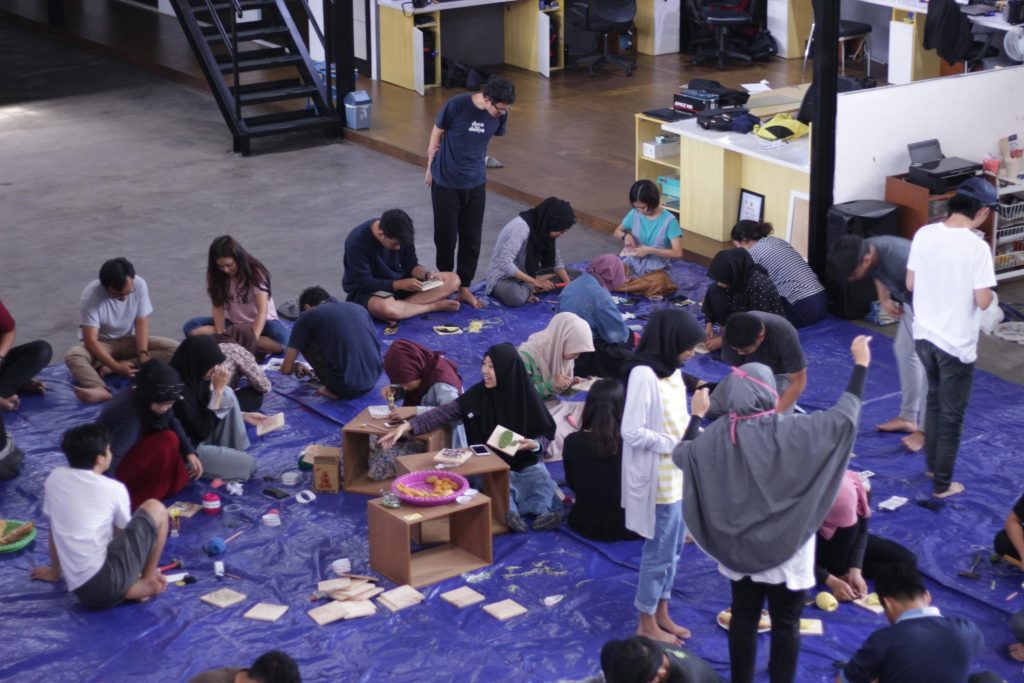 Ready for the Craft
We work in 10 teams, but each of us should create a string art of our own. We were gathered for some explanation and examples given by the organisers. After listening to some instructions, we also got the materials distributed to the teams. We start with drawing sketch on a piece of paper. After that, we put the sketch on a piece of 15×15 cm2 wood and started nailing it. Once we were done, we took the paper and began coiling the nails with the thread.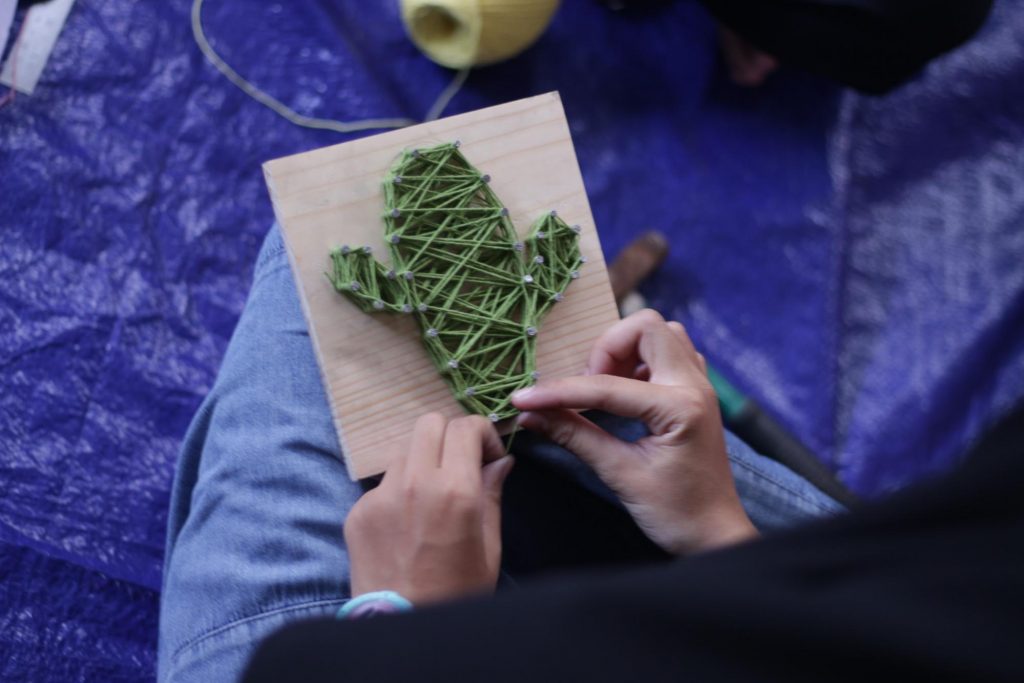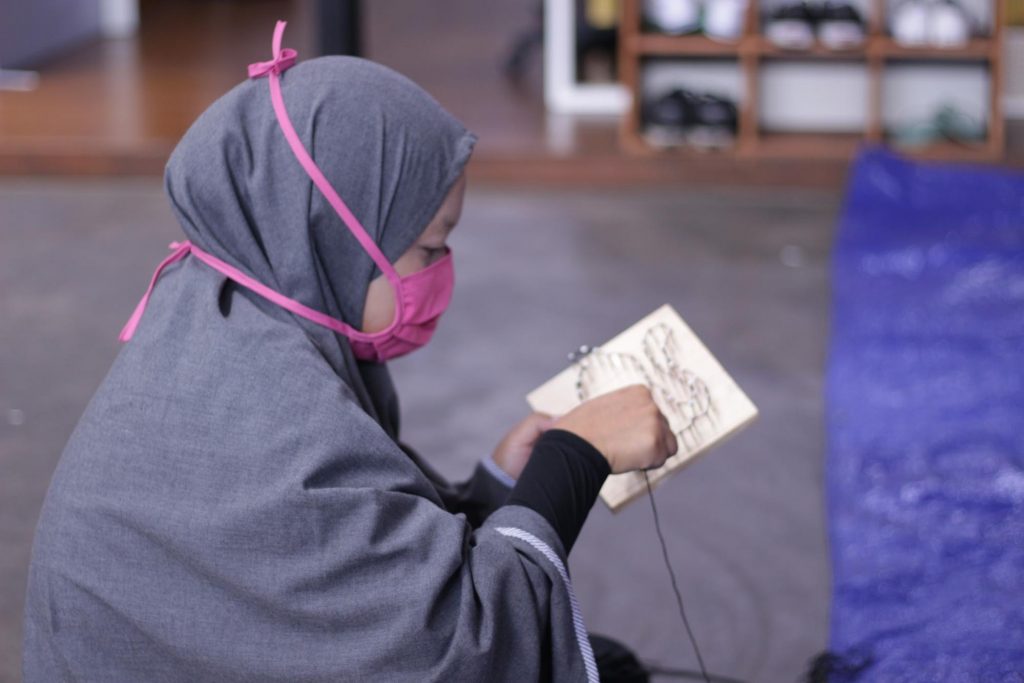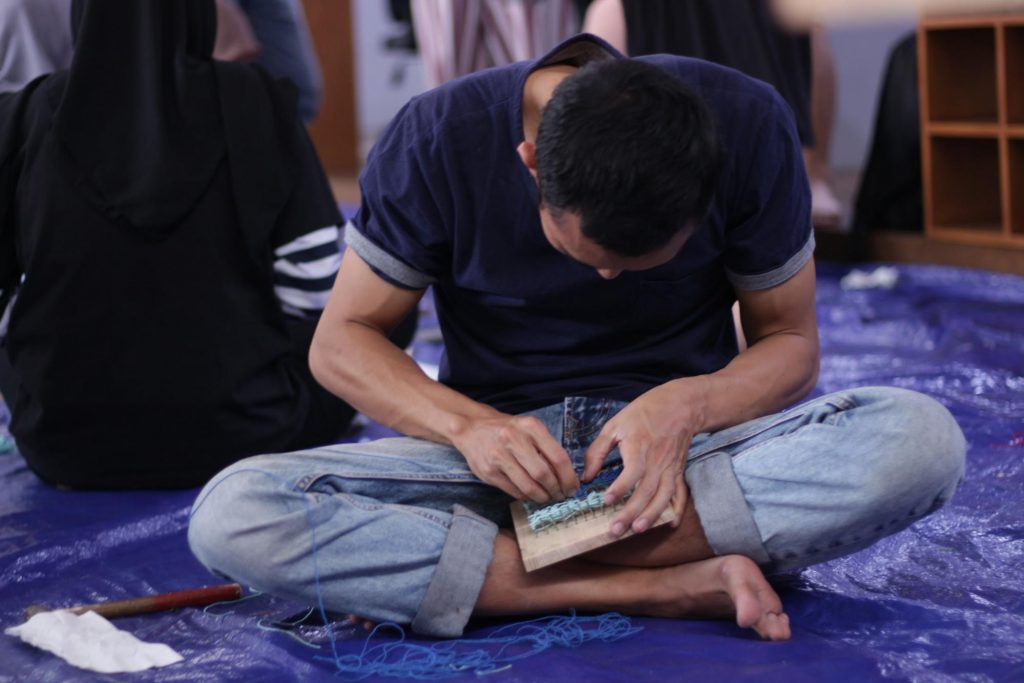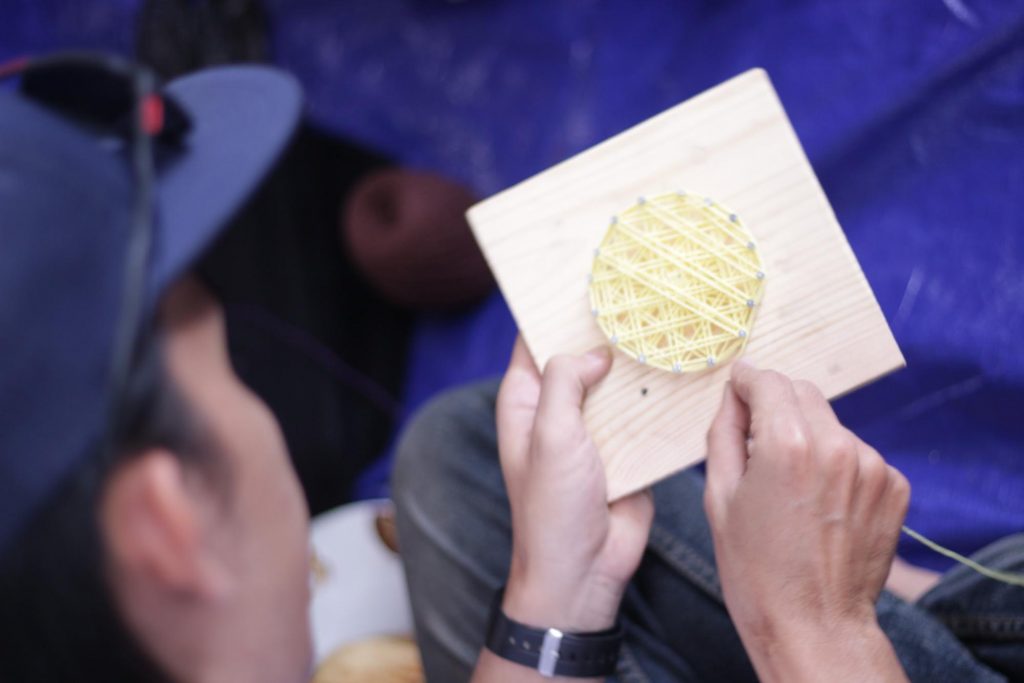 Focus Level: Over 9000!!!
One by one, we finished the string art. We can see many interesting results. There were some object illustrations, symbols, and even typography. Some of us used only one colour, while the others made their art colourful. The complexity of the pattern also varies. Once everyone had finished their string art, we did some kind of presentation to tell the meanings or stories behind each of our artwork. Finally, we concluded this Play Saturday activity by taking photos with our string art.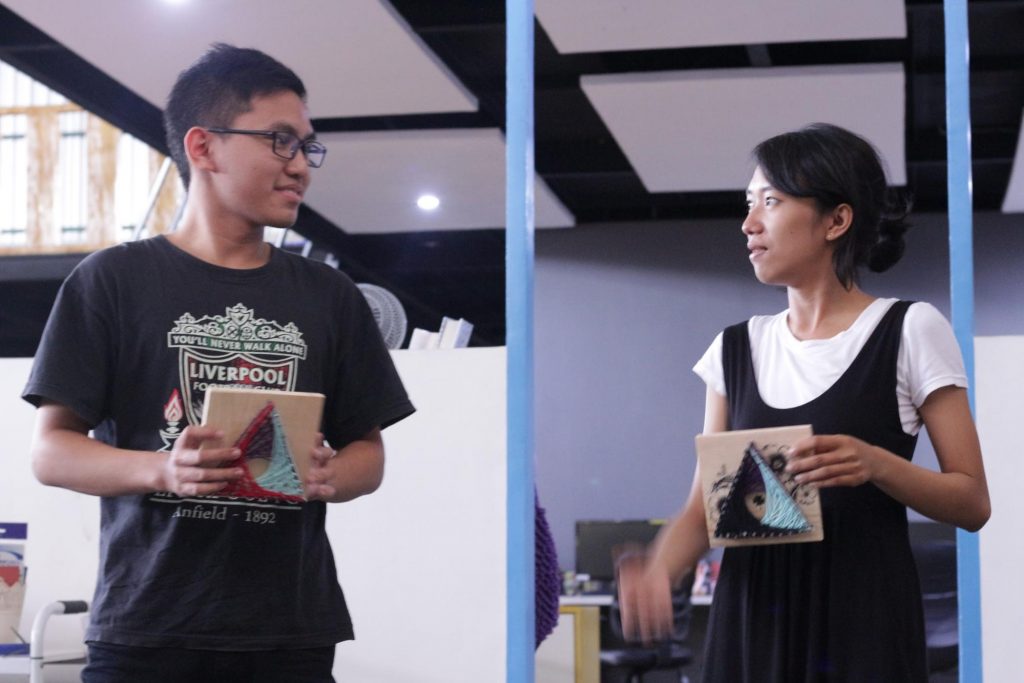 And It's Time to Share
This activity is quite challenging as we need to learn (at least from YouTube videos) before doing it. "We need to be careful and try to avoid hurting ourselves as it involves the use of hammer and nails as well", said Yuli. She also said that we could learn a new thing and produce art through the activity. We realised that it doesn't take a designer, a carpenter, or an artist to create an art. The process was quite easy, yet we got fun time together. Moreover, we got to know various meanings and stories behind each other's artwork. Can't wait to do another crafting!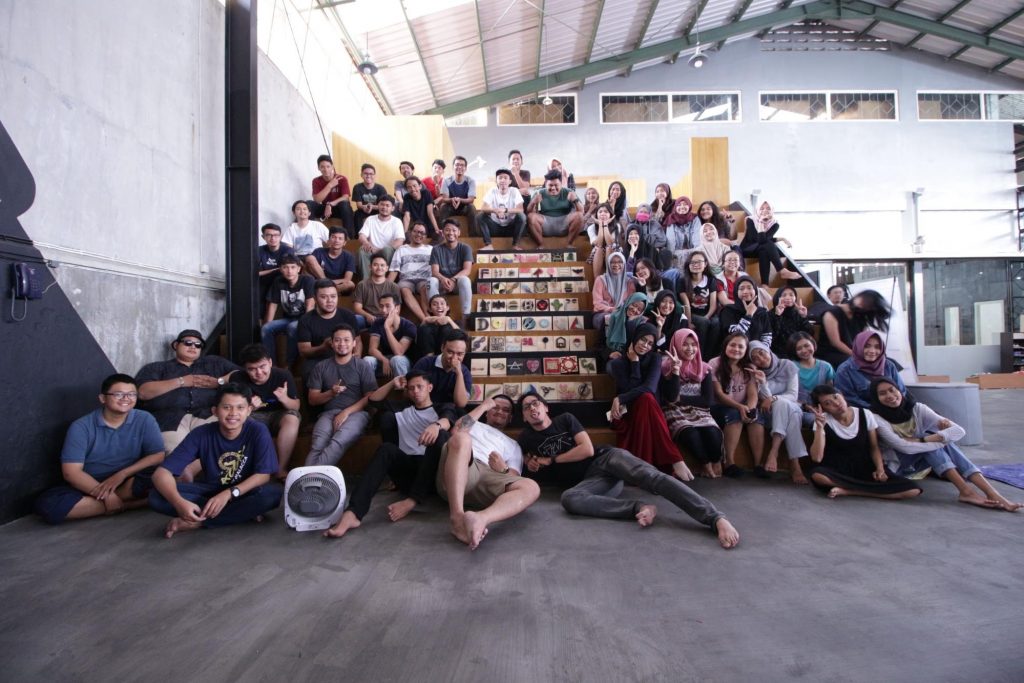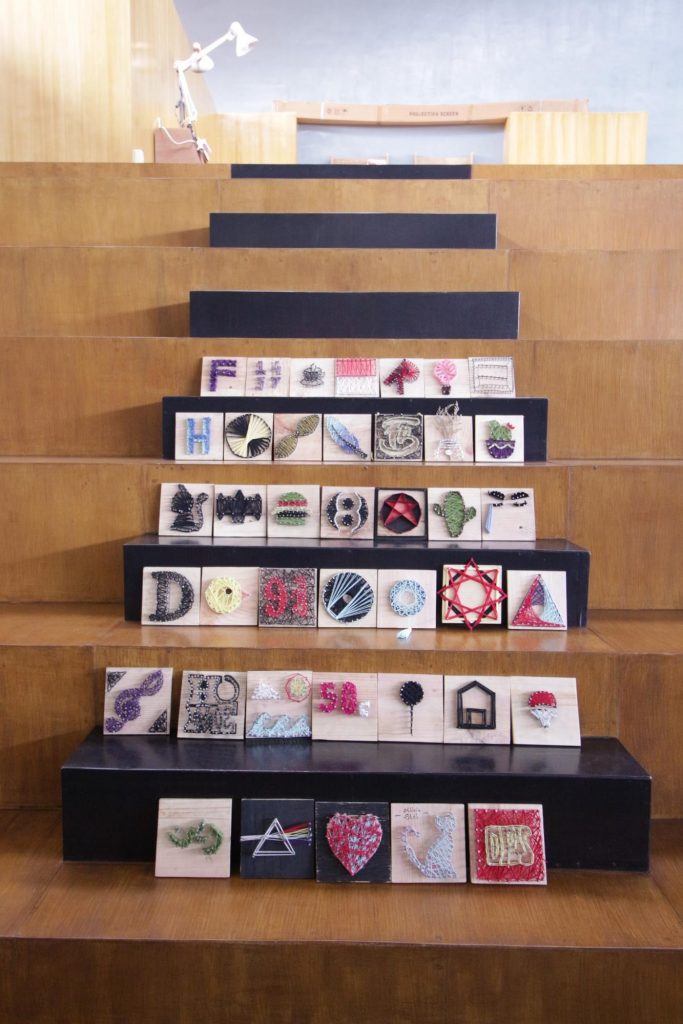 No Words for These Masterpieces