If sugar is for coffee, then badminton is for Indonesians. It can't be denied how much Indonesians are crazy about badminton. Alongside soccer, badminton can arguably be considered as its national sport.
Which is why last month's Play Saturday had been an exciting one for our team members in our Malang office. Likewise, we're equally thrilled to share with you the details and photos of our special badminton edition!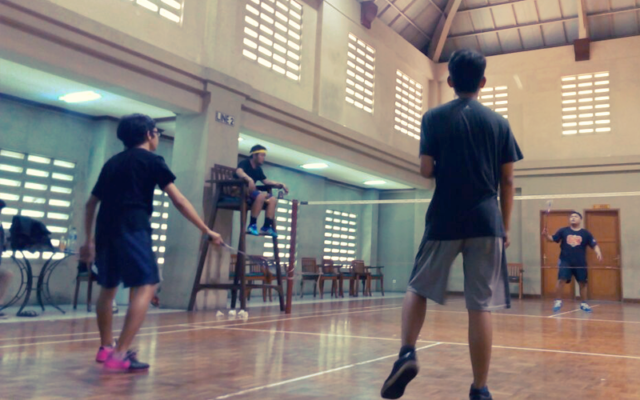 As mentioned in our blog post about employee engagement, Play Saturdays are one of the ways we promote health and wellness among team members. Needless to say, they're also a good way to encourage teamwork and healthy competition. So we've incorporated sports day as a part of monthly activities.
During this badminton edition, we played doubles with 15 teams doing Match Play tournaments.
Although we haven't organized a sports day for quite some time now, that doesn't mean we only resumed playing sports just for this Play Saturday.
On the contrary, days before the much-awaited tournament, most of us had already been training hard every afternoon in front of our office, especially those who haven't touched a badminton racket for years now.
And since badminton is not only a popular participating sport but also a successful spectator event in Indonesia, some of us even brought along our kids and spouses to the arena to witness this exciting competition.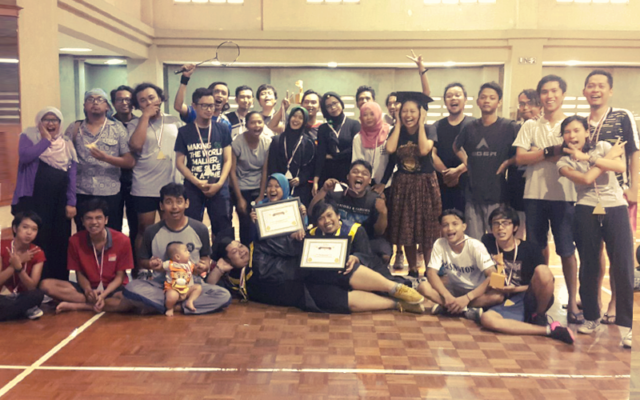 To cap the event, we prepared special prizes for winners of 4 categories:
Overall tournament winners: Firdaus and Amon
Best costume duo: Benny and Deny
Best teamwork: Sartika and Cessario
Sportiest look duo: Angger and Reno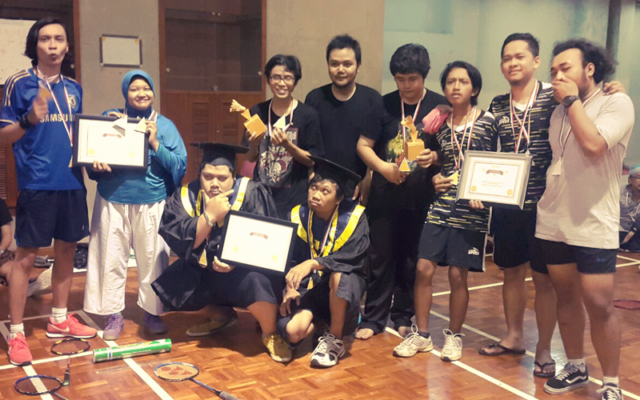 After the matches, we also took this opportunity to organize a simple surprise party for last month's birthday celebrants: Mira and Fery. Truly, a double celebration for another important milestone in their lives and after a spectacular display of teamwork and sportsmanship.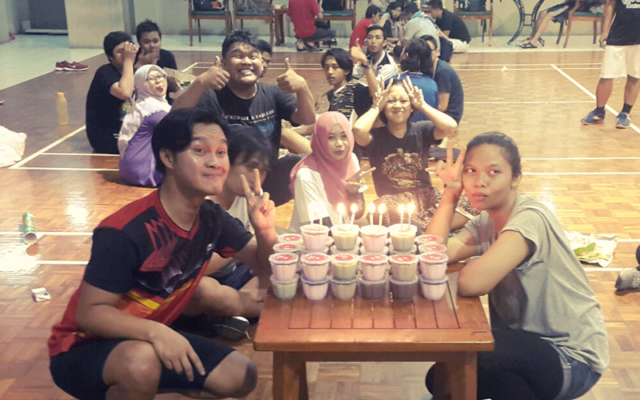 And yet, our love for this racket sports doesn't just end with a sports day.
We now have a scheduled weekly badminton practice to sustain personal health care and team camaraderie outside work—the benefits of which we can bring to our daily office work and relationships.