If you want to make the most out of your time enjoying yourself, honing your creativity, working with your colleagues while producing something concrete, practical and useful in the end, then you ought to try our Play Saturday activity last weekend.
For last Saturday, we organized a woodcraft activity wherein we designed and built our own wooden desk organizers! We were all set to prove that our creativity, ingenuity and resourcefulness can go beyond just slides, images and animations.
During this activity, our team was split into 6 groups and there were also committees headed by Raditya, Angger and Novika.
To make it easier for each team, the committees prepared the building instructions and guide as well as the necessary materials like pre-cut woods, wood polish, paint, wood glue, nails and screws. The participants brought their own hammers. After an hour long briefing that started at 9 am, the team was off to work! For almost 4 hours, each group toiled like skilled carpenters building their own desk organizers.
Just check out some of the models as well as the finished products of our hard work—from the simplest designs to the more intricately elaborate ones.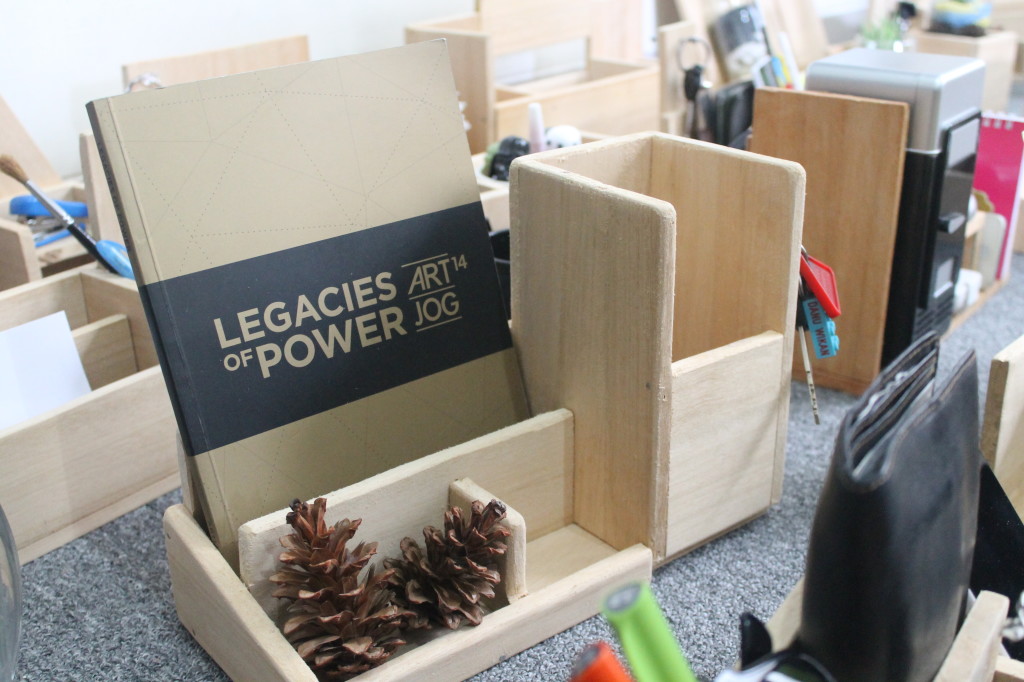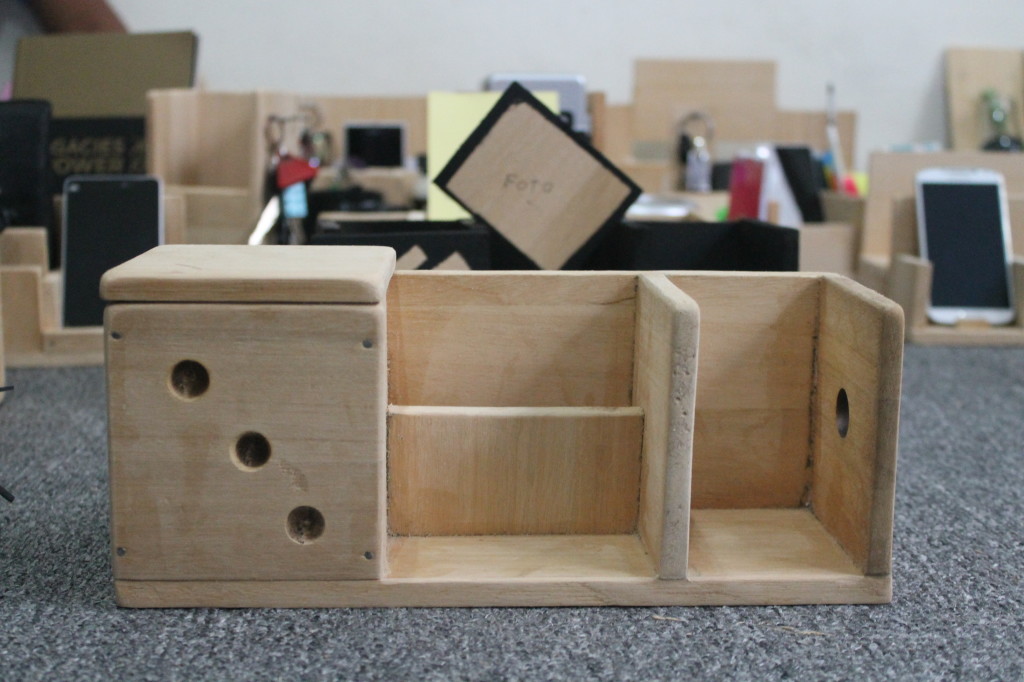 And while each group displayed excellent teamwork as they help each other finish their models, the activity also served as a healthy competition among the various teams.
The last hour of the activity was allotted for displaying of the final works and judging. One judge was assigned to select 3 individual winners and 1 team winner.  Take a look at the proud smiles of the winners and their ultimate creations which truly reflect fine craftsmanship.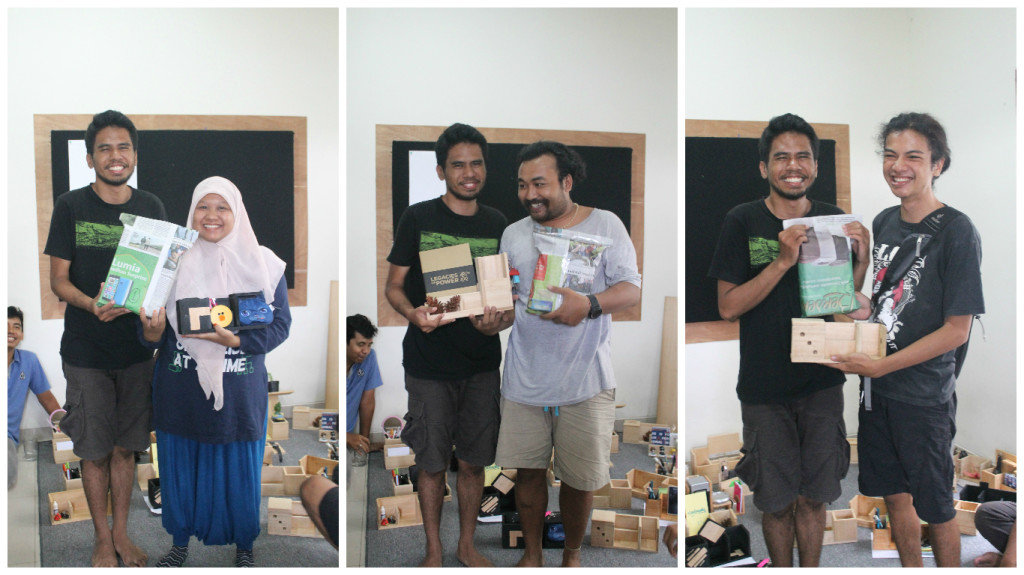 But these works of art are not the only thing that impressed the committee and judges. More than the final output, it's the enthusiasm and creativity displayed by every member who joined that really amazed them.
These have also gone a long way in saving time and money in making our work areas tidier and clutter-free.
You too, even with zero carpentry and design experience, can build your handmade wooden desk organizer. Just keep a few things in mind:
Know what you need before starting to work on it.
For example, you might want to build something for the usual clutter you see lying around and have difficulty organizing like pens, and small office supplies like notepads and paper clips. Check out a sample organizer we created as docks for such trinkets and to separate them.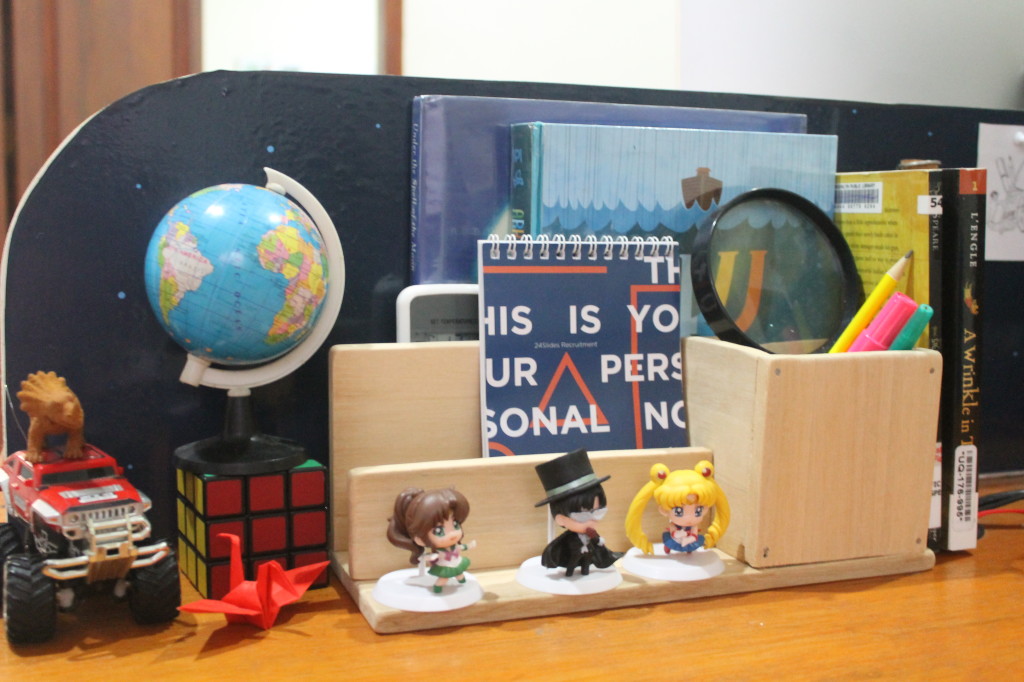 Personalize it.
Part of the fun in building your own desk organizer is being able to inject your own personality and attitude in it. This is also what will make your design unique and stand out—unlike anything that is just store bought!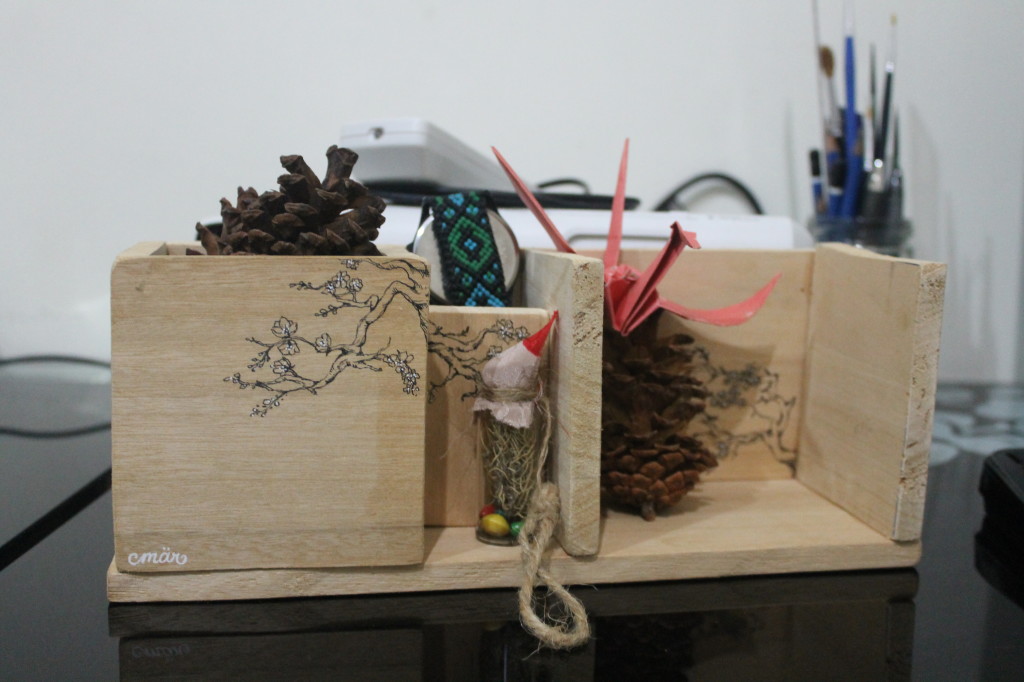 Keep it minimal.
Depending on your needs, you'll need to build something based on the space you have. If you have limited area on your desk or office, try to create organizers that are possible to hang on walls. They can act like open shelves or as file holders.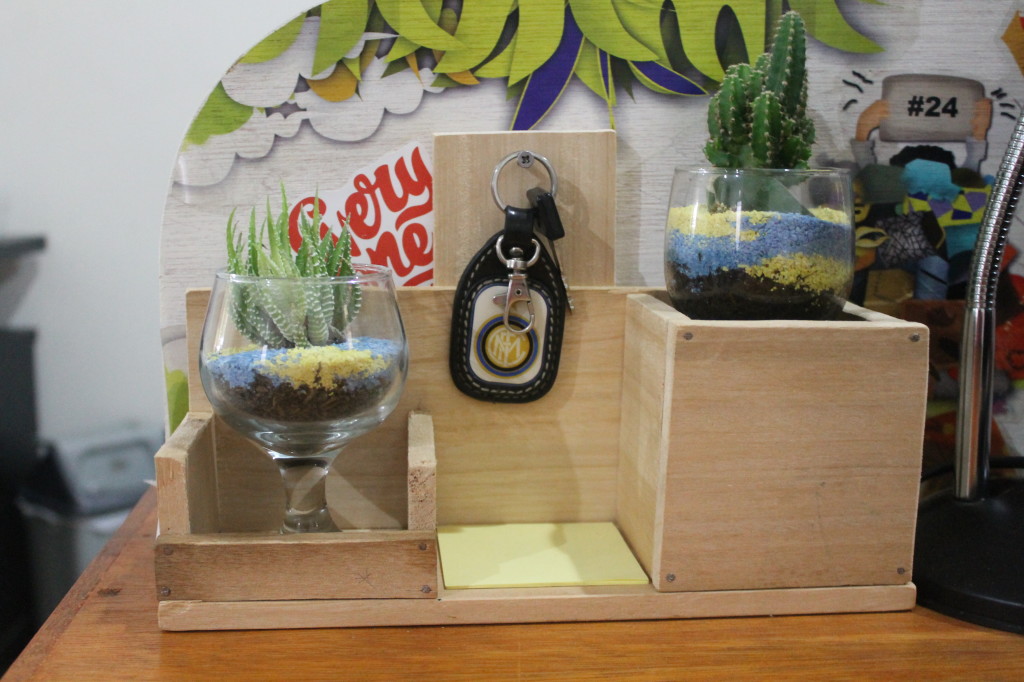 Not only will you have tons of fun unleashing your creativity, you can also build a work space that's cleaner and well-organized with only the necessary stuff within reach!