Time to explore! This Play Saturday activity brought us to one of the oldest and most famous cultural spots in Malang. A temple called Klenteng Eng An Kiong.
Klenteng Eng An Kiong is one of the places of worship of the Kong Hu Cu religion in Malang. The building was built in 1825. This historical building contains a lot of interesting things. Anyone would be attracted from the outside by the bright red and gold colour. Nenes, Nugroho, and Sandie as the planners of this visit wanted us to get some joy and inspiration from the place.
Split into six teams, we were each assigned a special task. The committee was holding an Instagram Stories contest! Each team was to show their creativity in capturing parts of the building. The photos should be interesting and inspiring at the same time.
We gathered at the office in the morning, then we went to the temple together. Upon entering the building, we were amazed by the majestic statues and carvings. It turned out that the statues are not just ornamental. Each of them symbolises something. For instance, the twin dragons' heads in the front of the building are said to be the entrance gate to some dimension, while the tails located near the exit gate are the way out.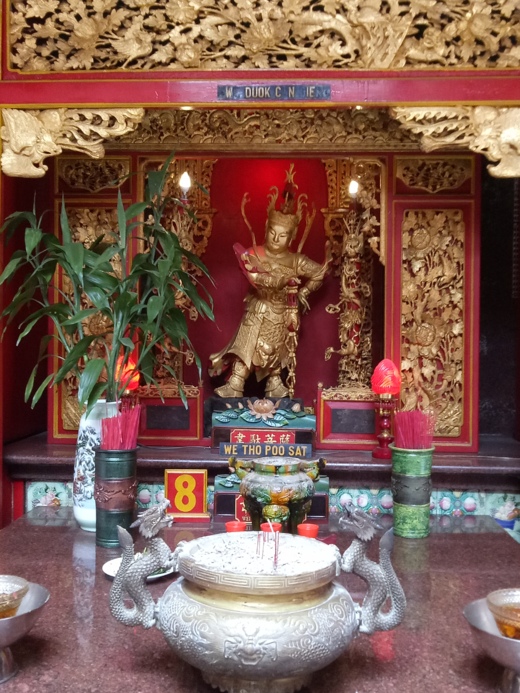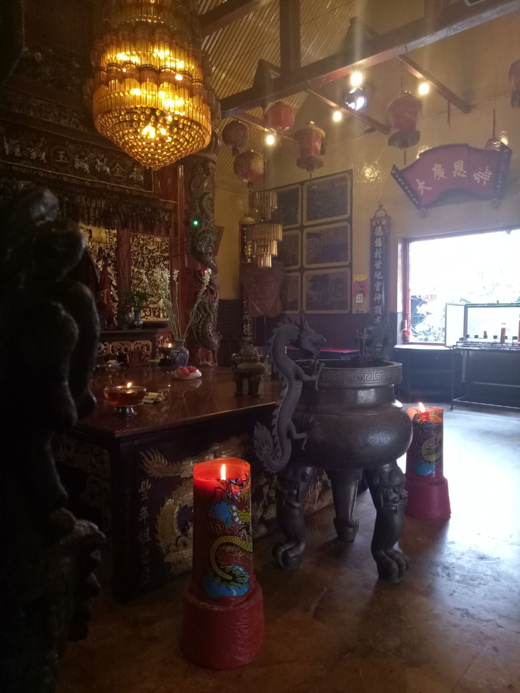 Red and gold dominate the interior
Guided by Bungsu Anton, the man in charge of Klenteng Eng An Kiong, we started exploring the building. While enjoying the interior of the building, Bungsu Anton gave us some life lessons. He mainly spoke about how to be happy through working and to be 'in synergy' with each other. We got to know the history of the temple, too.
"Be humble, work hard, and be happy", Rida shared the message she got from Bungsu Anton during the visit. She was excited to learn more about multicultural and religious pluralism. She also said that it was impressive how the conflict between different races in Indonesia ended years ago, and how we live side by side in peace today.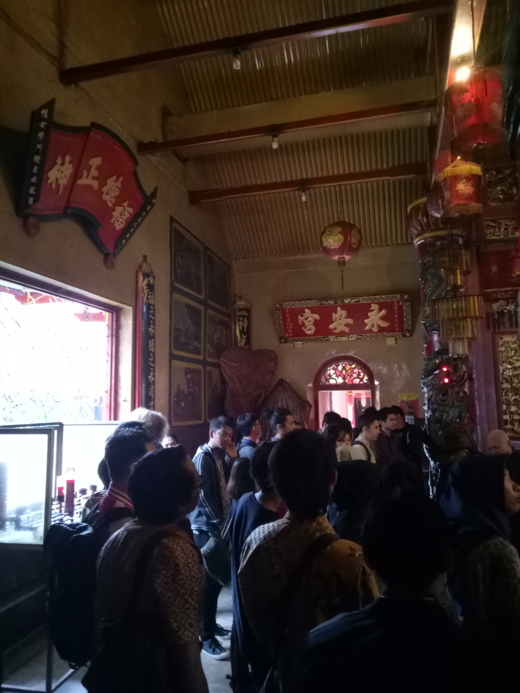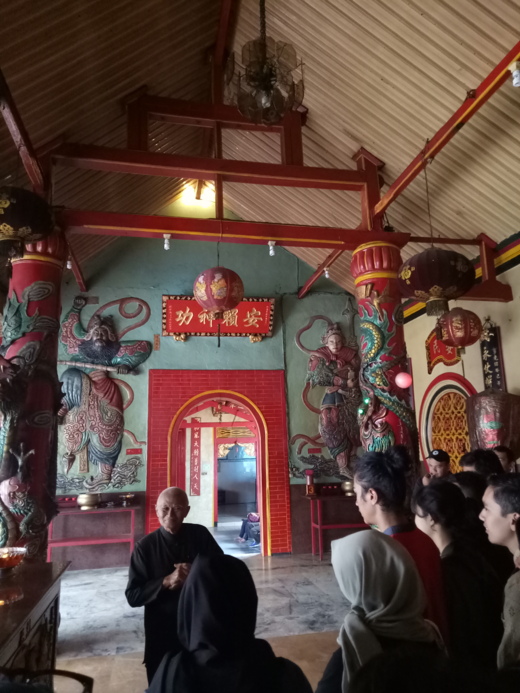 Bungsu Anton sharing his knowledge
Exploring the building and listening to Bungsu Anton's wise words were not the only things we did there. We also donated food to the temple as support for their charity program. They have a charity program in which they help the neighbouring society by giving them a free food supply. It felt great to be part of such a noble program.

Back to the photo contest. We got lots of wonderful and interesting snapshots. It looks like everyone found many good spots to capture during the visit. However, there must be only one winner. Congratulations to Team 1! Shopping vouchers were awarded to every member of the team.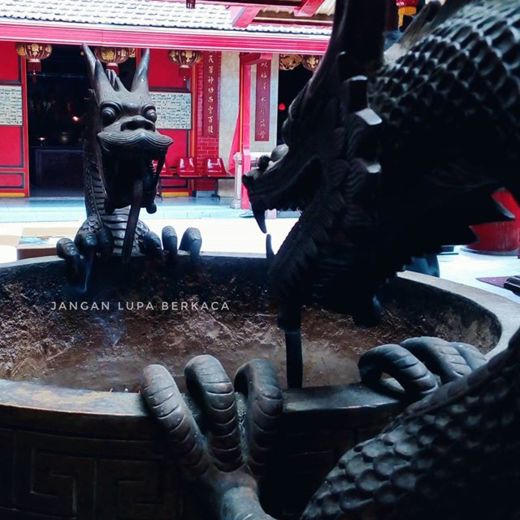 The best Instagram Photo by Nindya from Team 1