Being a creative company, we wear casual attire at work. We cannot stress enough how much we love working in "comfortable clothes". It allows us to work in the best conditions to craft and create the best designs for our customers. That's why we love wearing sandals at office.
This simple footwear gave us an idea to create our own personalized sandals to be used in our working area or anywhere else. So, in this Play Saturday, we were provided with plain sandals and asked to craft our own personalized masterpiece on it.
The event was kicked off with a briefing from Cessario and Tio. We were madly excited to do sandal painting. With tiny brushes as our weapons and sandal surfaces as our 'canvasses', we let our creative juices flow freely and channeled them through our hands.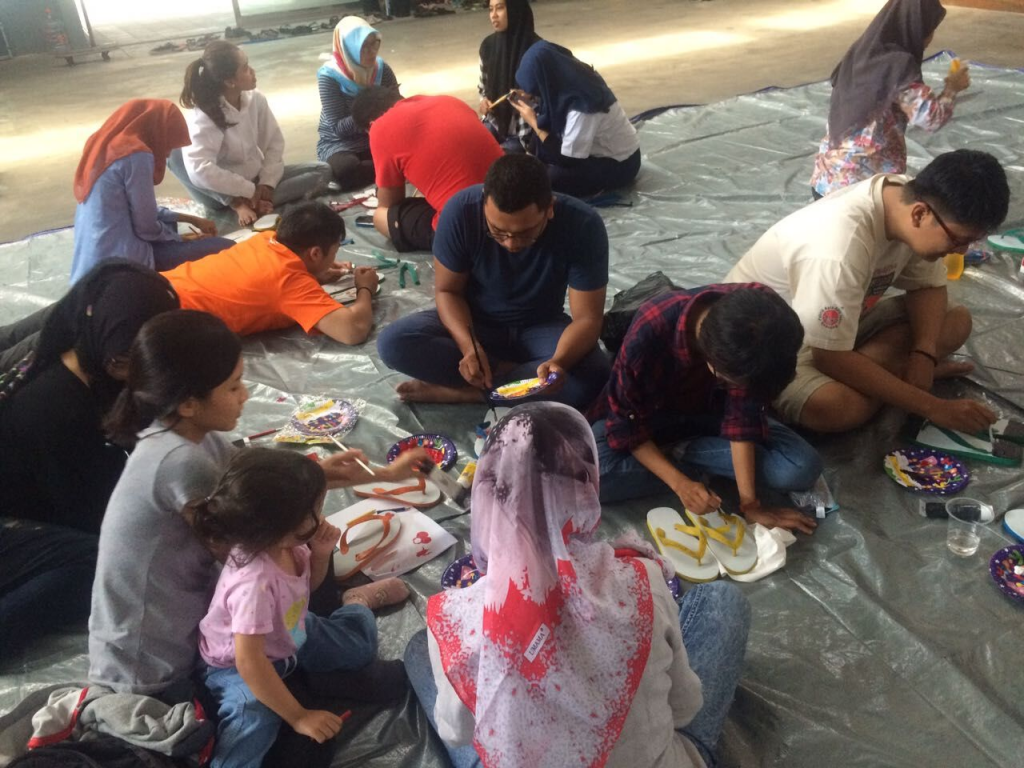 Before playing with colors, we sketched any shapes we wanted on our sandals with a pencil first. Then, we started painting on the sketch with three primary colors of acrylic paint provided (red, blue, and yellow). We mixed them up to get new wonderful colors like green (by mixing blue and yellow) or purple (red and blue).
Some of us imagined very personalized footwear with high-class brand quality. So there they were, painting international brand logos on their sandals. The other ones adopted the "less is more" principle. They painted very simple shapes, patterns, or typography on their "canvas". The rest of us painted leaves, flowers, food, cats and all things we love.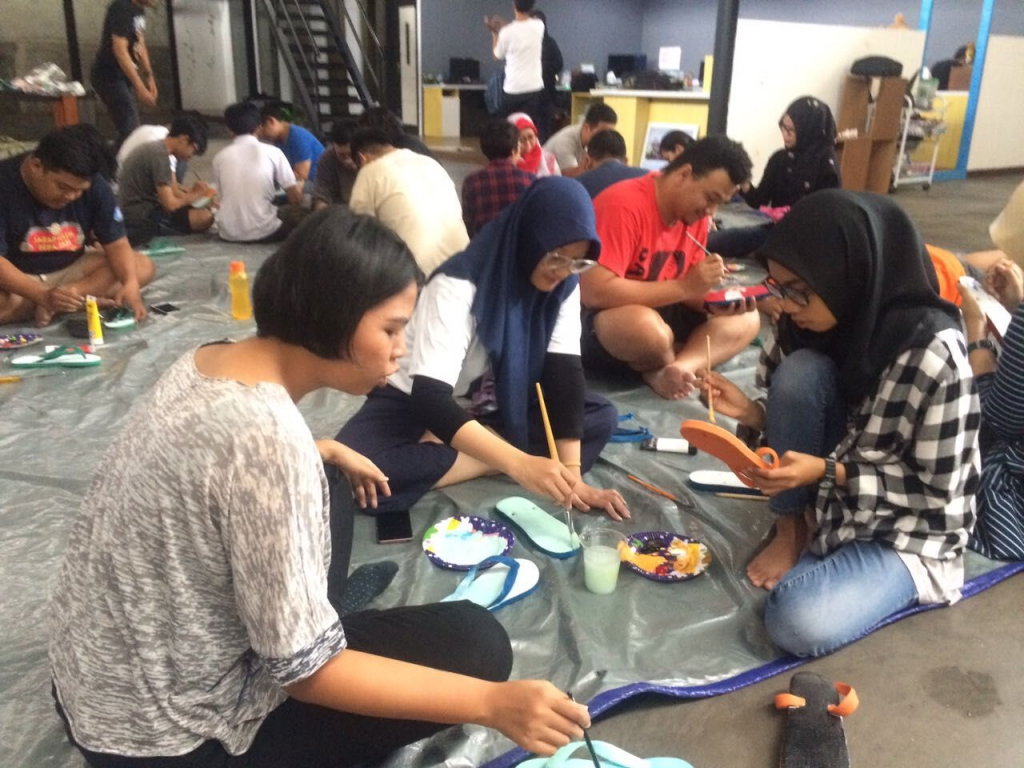 A few hours later, each of us had our own personalized design painted on our footwear. We had our sandals covered with a matte spray coating, so our piece of art could last for decades even though we step on it everyday.
Once we all finished crafting our "masterpiece sandal", we took some stunning angled pictures and invited the world to enjoy our craft by uploading the pictures to Instagram. We hope this activity inspires and arouses inner creativity within you. Want to have a fun weekend activity and get your own personalized sandals? We suggest you to go and paint a pair.