August is always special for Indonesia as a nation. In this month, we celebrate our independence day on 17th. The way people commemorating independence day may vary in each country, but Indonesian celebrate it through all the exciting games held across the nation.
Excitement and joyfulness are always the basic theme of this compulsory annual celebration. Our journey to get independency was not easy. That's why we celebrate our own path as a whole nation with full excitement.
We fused that independence day joyfulness into this August Play Saturday. Gathered at 9 a.m at the office, we were divided into 5 big teams: Nusantara (Archipelago), Bambu Runcing (Sharp bamboo, a traditional historical weapon), Merdeka (Independent), Indomie (a worldwide popular Indonesian Instant Noodle brand) and Indonesia. We were going to play 2 big parts of a game series. The first part was 'brainy' quizzes to test how good our knowledge, and the second one is the agility games.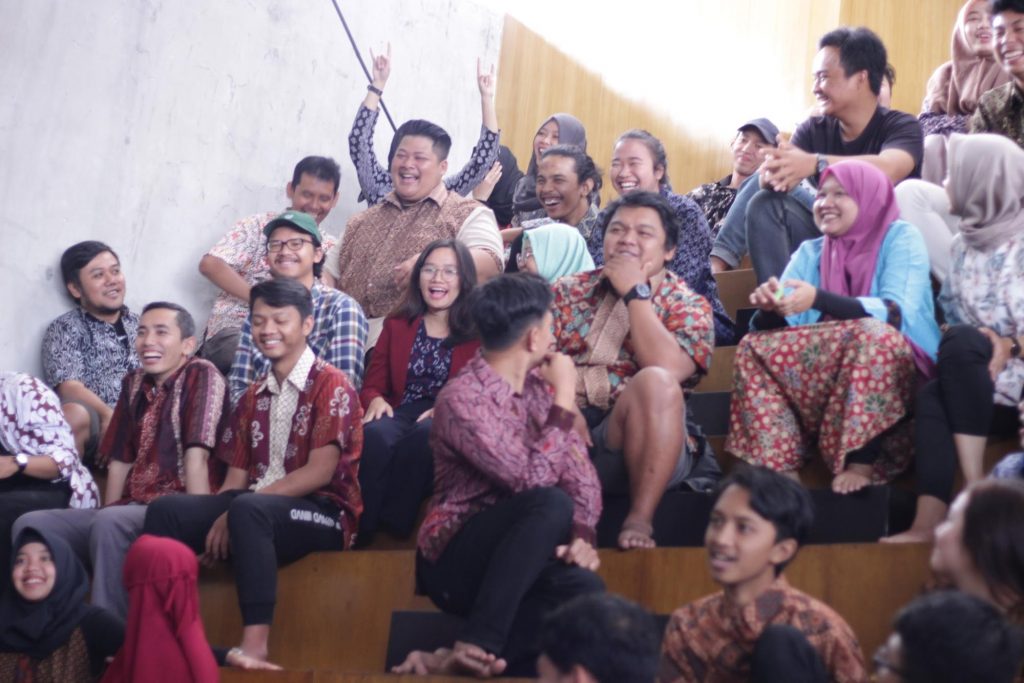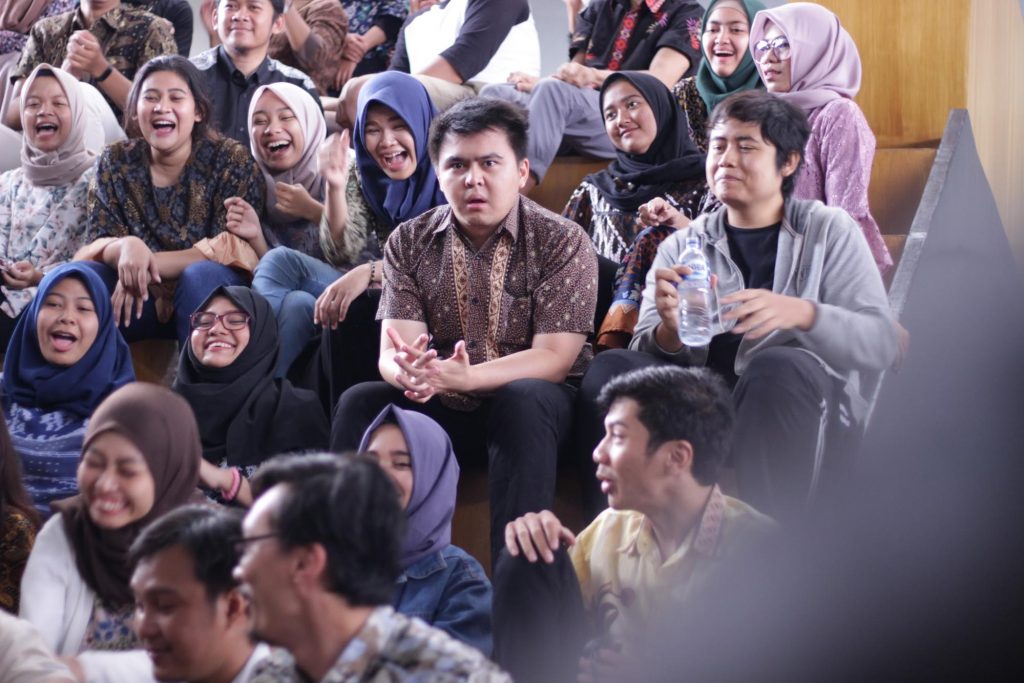 The first and the second 'brainy' quiz was about Indonesia and its independence history. Every time the game master finished the question, our office suddenly turned into stadium, with its boisterous sound. Each team, with fierce enthusiasm, tried to snatch the chance to answer and obtain score.The last 'brainy' quiz was "Finish the Song". The game master sang the beginning part of popular national songs, and the teams had to continue the song till the end.
We were surprised that this quiz transformed into a session of throwback of our school moments where we sing those national song in weekly flag ceremony. It was so gladden to sing songs that everyone memorized by heart. We all sing along together, turning our office into a sudden concert venue.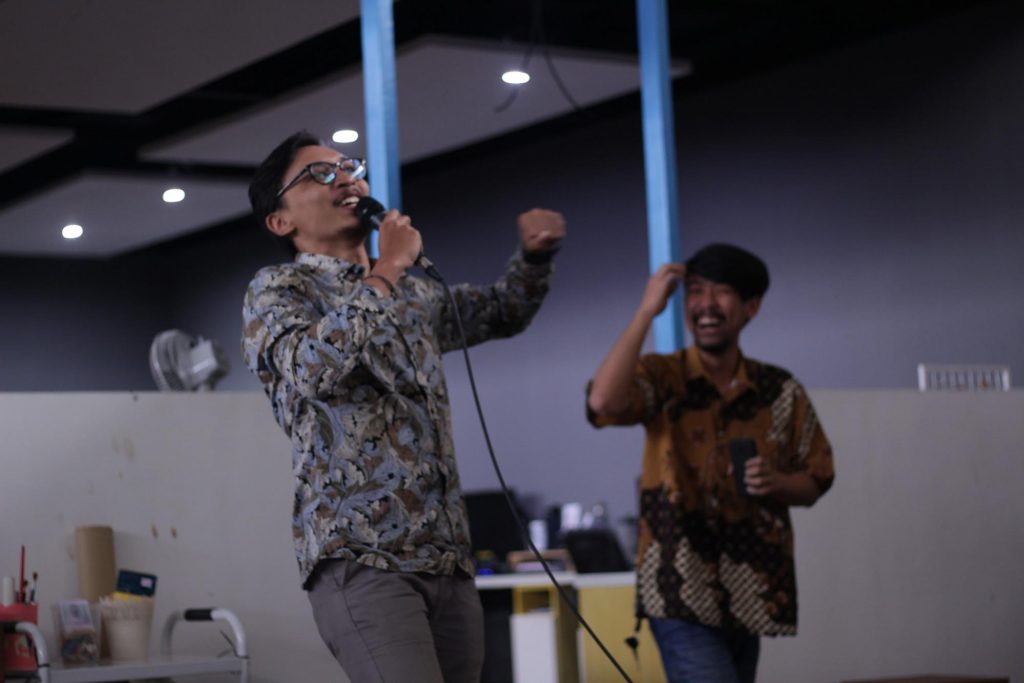 Done with 'brainy' games, we moved on to second part of game series, the agility games. We played all games in relay race, so everyone could take parts to make the games more engaging and trigger them to contribute to win.
The first agility game was a relay of balap karung or sack race. Four members of each team form a line with a distance of 3 meters each. The first person had to jump forward with their body inside a sack and eyes covered to reach the second person as fast as they can. The second person, who got patted on shoulder, jumped forward to pat the third person, and continued till the fourth person stepped on finish line.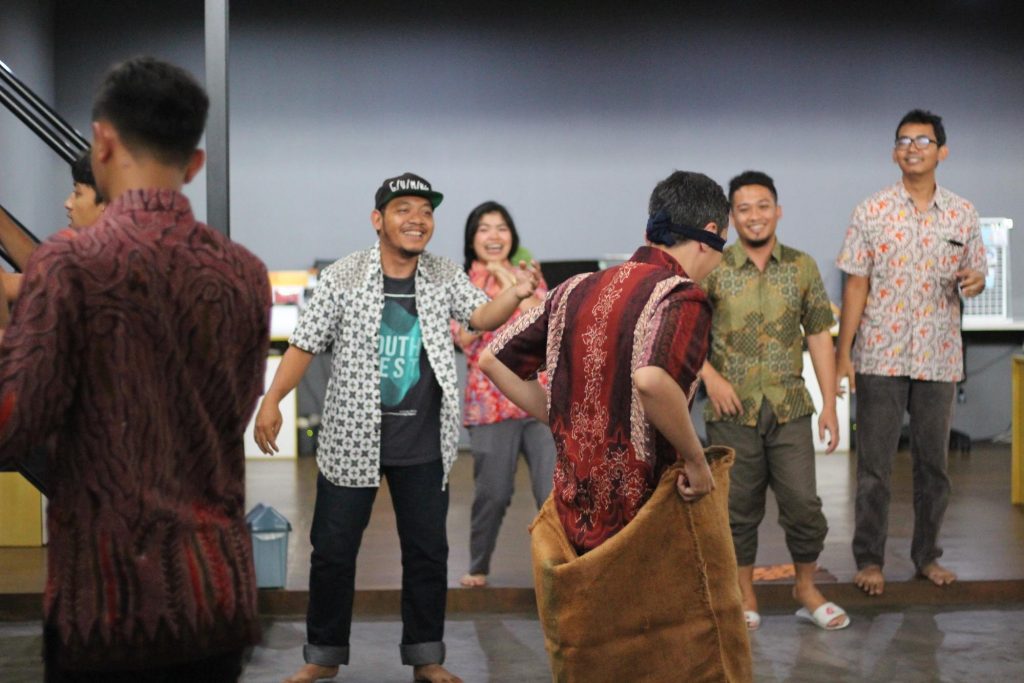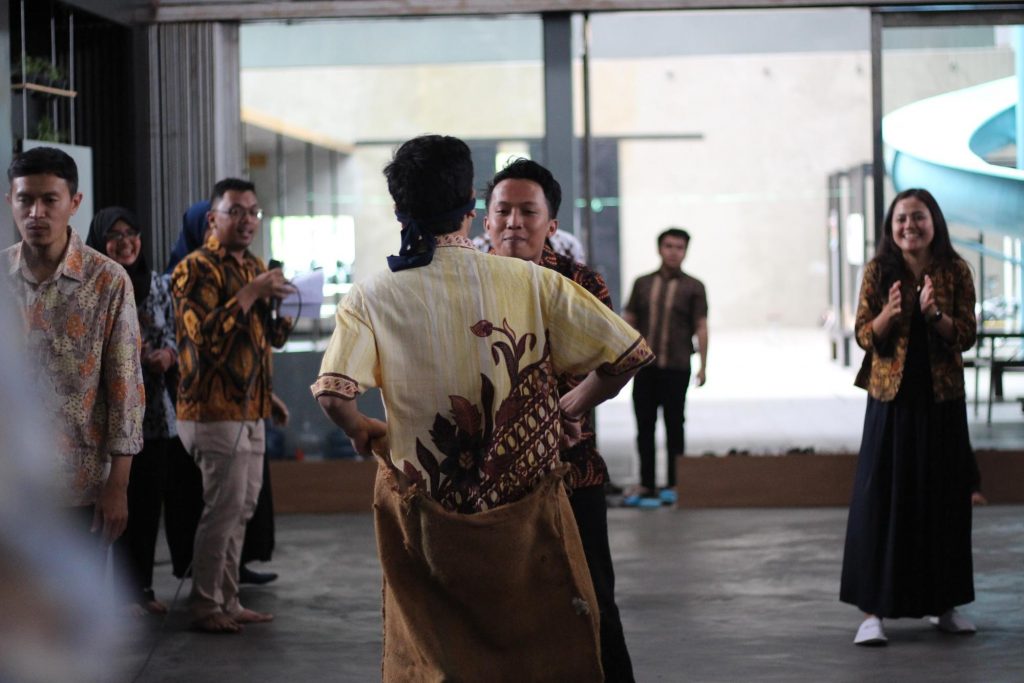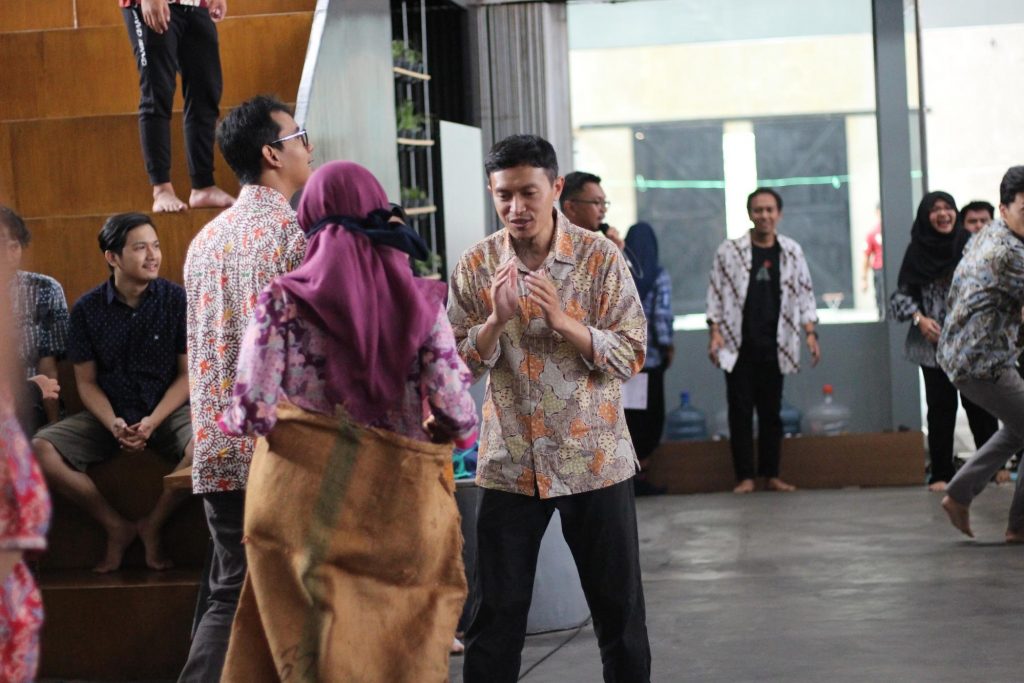 The next game is a classic yet hilarious game of Indonesia yearly independence moment, makan kerupuk or 'eating cracker'. There is a chance you think this is an easy game. ' You just need to eat a whole big cracker, spend it as fast as you can and create new record'. But, this game is not about normal-eating-cracker stuff.
First rule: you don't eat the cracker using your hands. The cracker will be hung on a horizontal rope, and your hand should stay behind your back. You have to bite the hanging cracker and be the first one to finish.
To make it even more challenging, we tied the string of each cracker to participants' toe so they had to lift their foot to bring the crackers closer their tongue. It takes your patience and your never-give-up spirit to keep catching the hanging cracker that keeps swaying freely everytime you try to bite it.
One thing for sure, this game was such an interesting scene to see. When you watch it, you will be drifted away in the tense due to how hard the crackers to catch. This hilarious game won by Bryan from team Nusantara, who lifted his foot wholeheartedly and caught the hanging cracker ambitiously.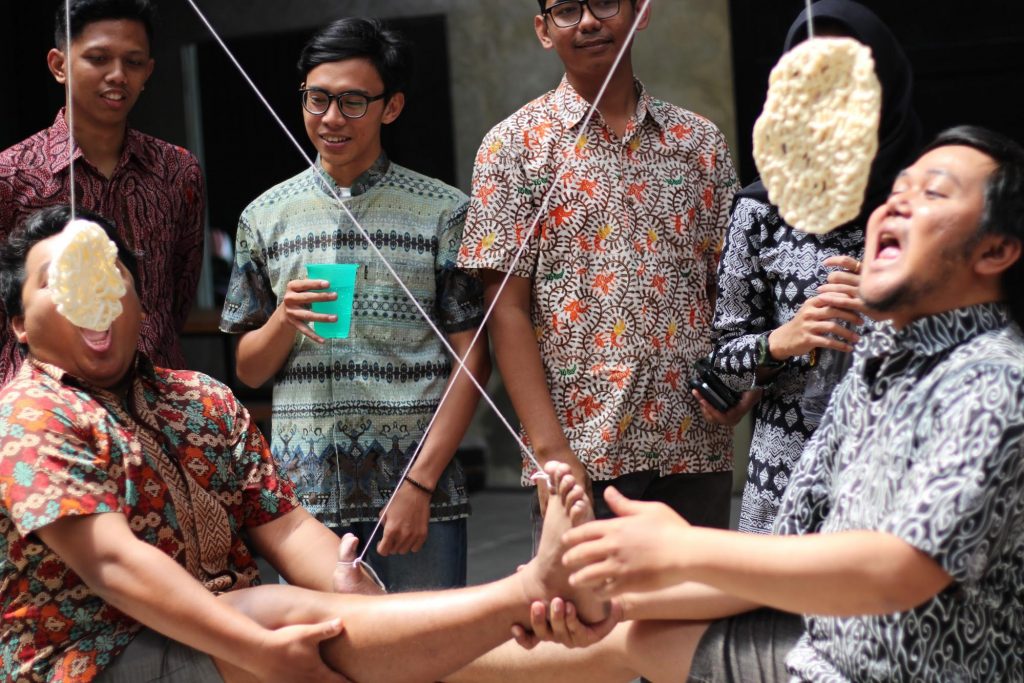 Then we moved on to the "collecting coin" game. Five honeydews with coins implanted on their surfaces put aligned horizontally. Then we had 10 persons from each team formed a line and pull out the coin by biting them, one by one.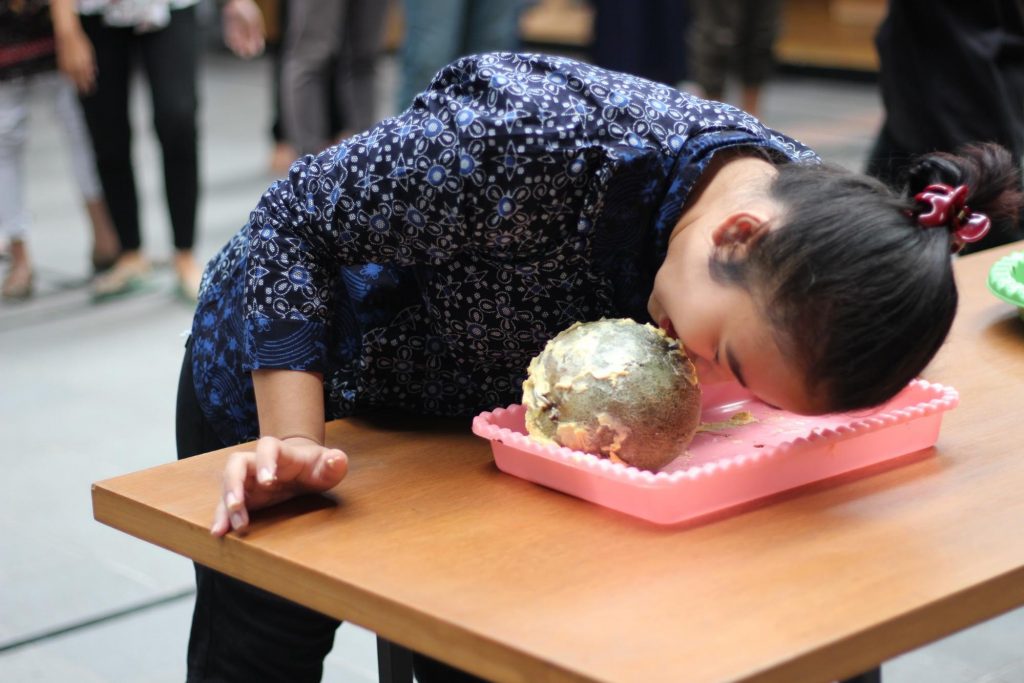 The tumultuous cheering from each team filled the air. This time, Team Indomie won the race. Before we went on to the last agility game, we took an hour of break time and had a delicious lunch.
Then we continued with the last game, dribbling a balloon. Surely, it was not a normal dribbling game. In this game, the participants dribbled a balloon not with their legs, but with an eggplant tied to their hip. They had to synchronize their hip swing, the eggplant swing, and balloon movement to go forward as the fastest.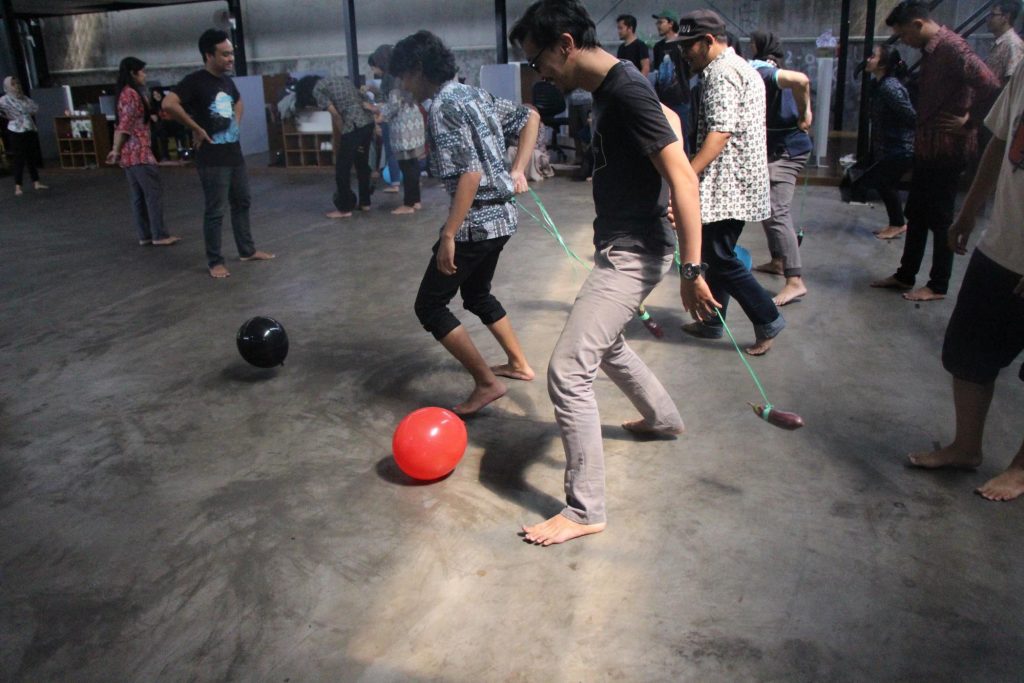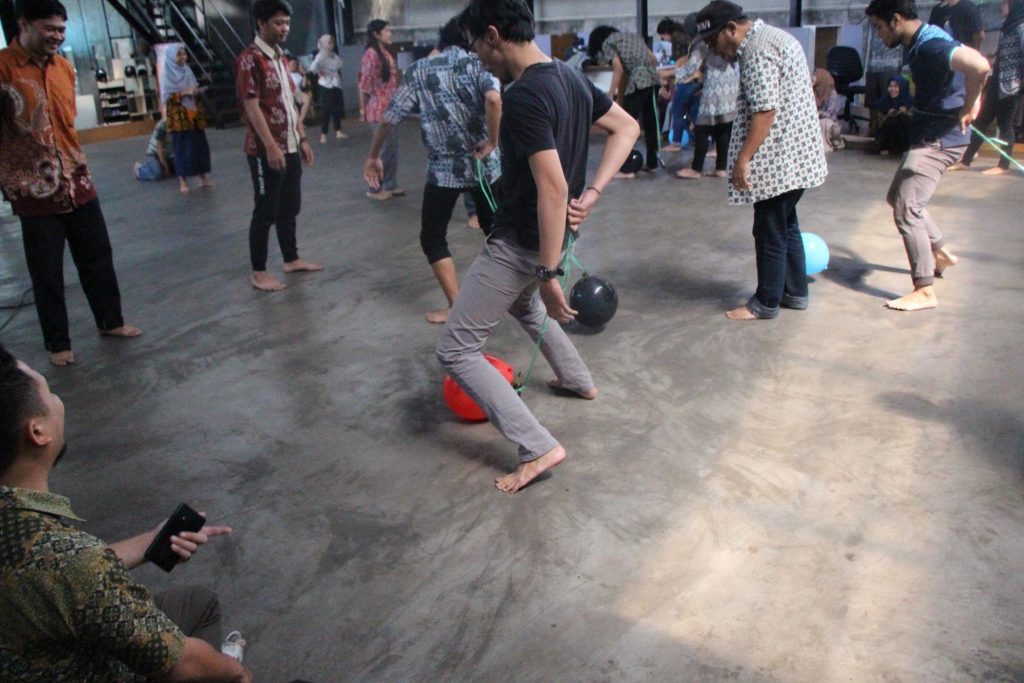 The last game ended and we gathered back to the tribune for winner announcement. Team Indomie, who got the highest accumulative score throughout all games won the first place. While Bambu Runcing, Indonesia, Merdeka and Nusantara got runner-up 1 to 4 positions respectively.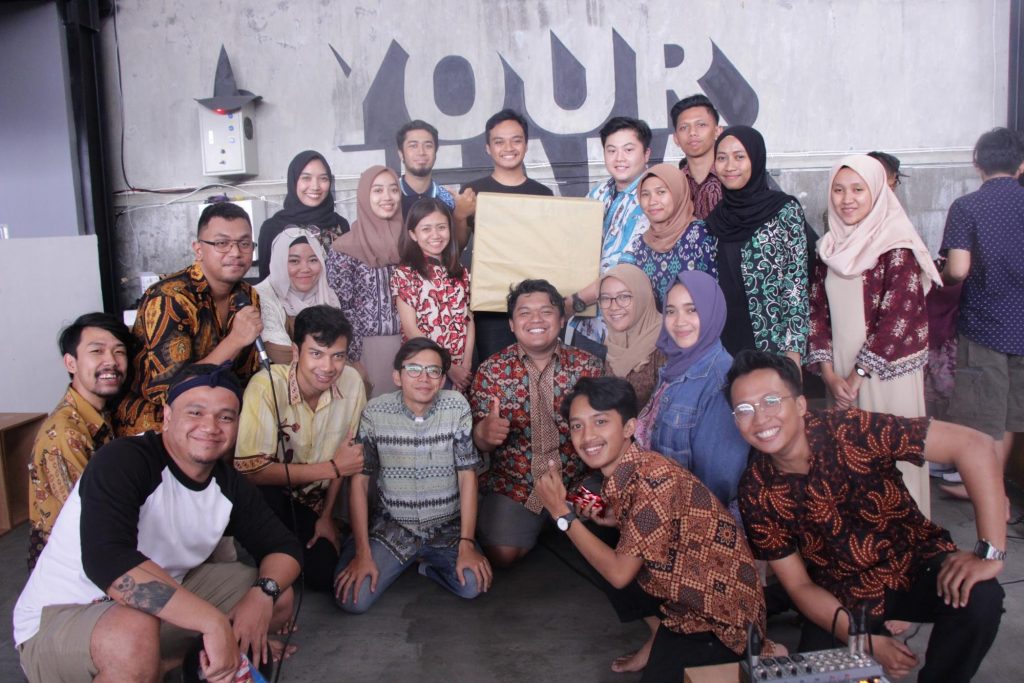 We were happy to bring the festive moment of Independence Day to our office. We also enjoyed the joyful competition and boisterous ambience. As every nation hope in their Independence Day commemoration, we also hope for the better Indonesia in coming years. Merdeka!