In the last month's Play Saturday, we played with colors (yeeeaaayyyy!) and took up the challenge of becoming painting artist for just one day. Holding brush, we used and combined coloured paints to create our so called masterpiece on a glass jar.
Whether you're young or young at heart, painting is fun and can be highly theraupetic too. It is always enjoyable to combine colors and sweep it on surface of something and see how the result.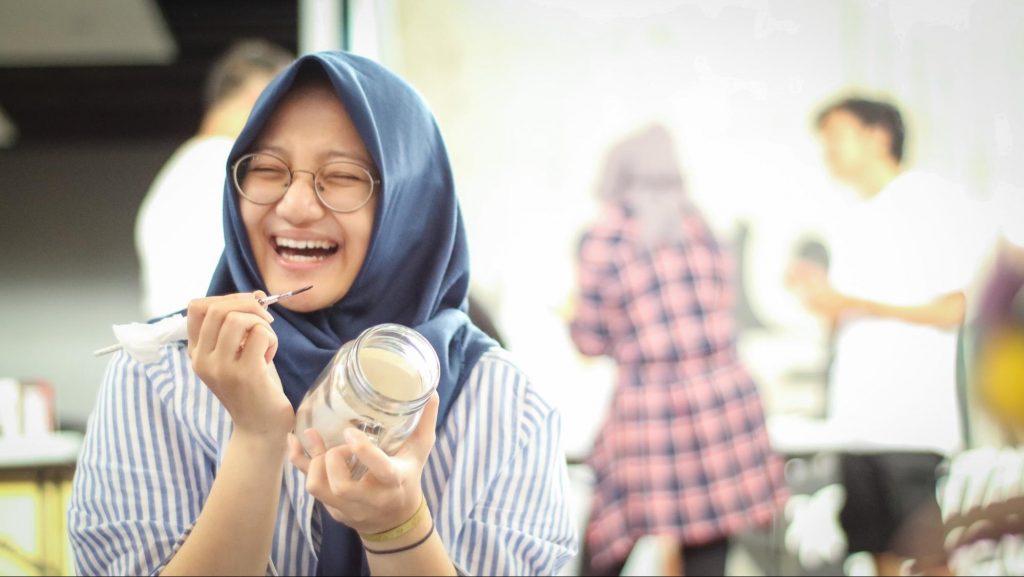 We were given full freedom to paint or draw anything we want. No need to worry you're going to mess up. Because, the heart of crafting is facilitating yourself to experience new things and indulge curiosity. Crafting helps you think "I found out i'm good at picking and combining colors", or "I should use that color and shape instead of this one". No judgedment or assessment from others. Full approvement is on your self.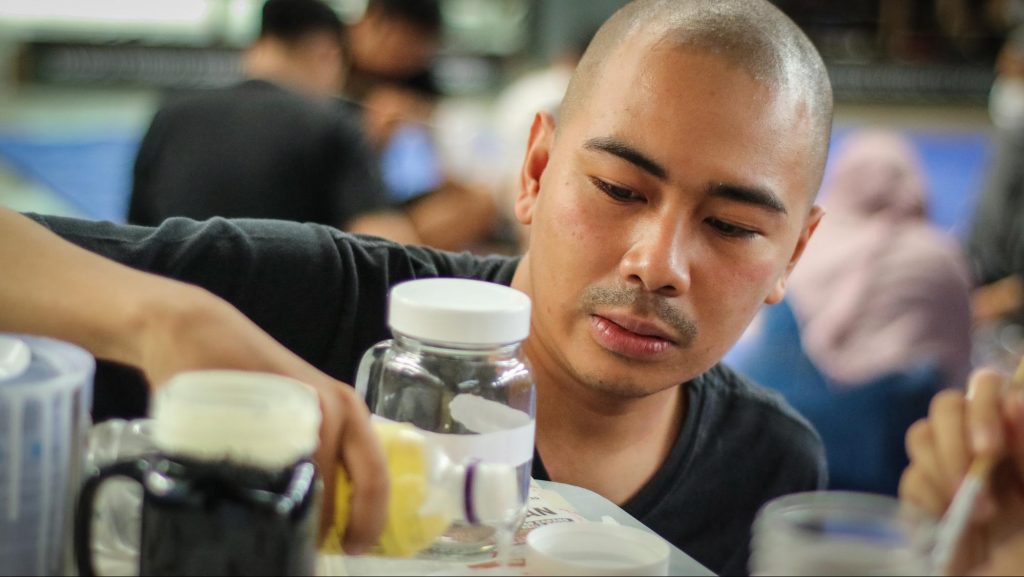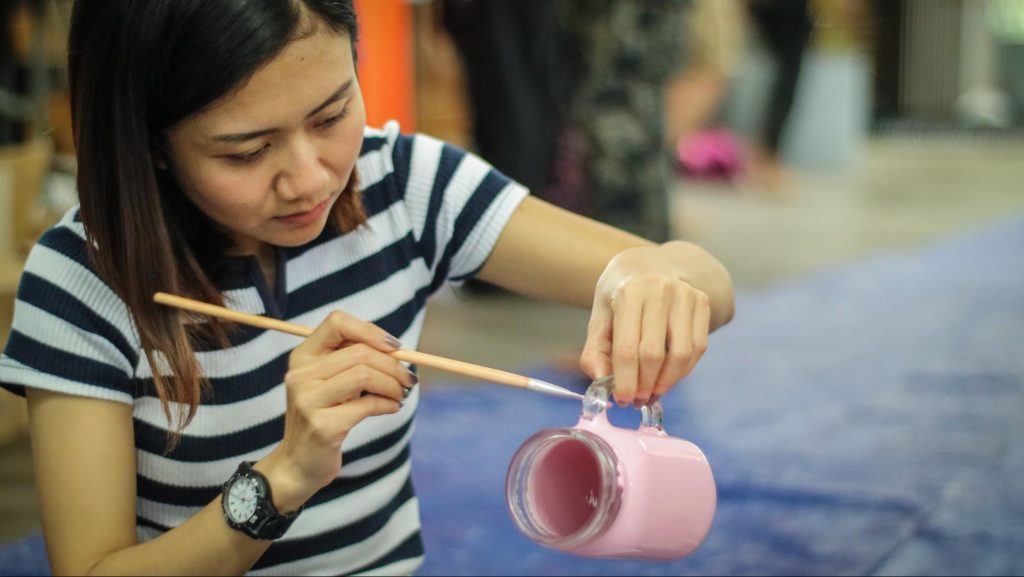 Gathering at a big space in the center of our office, we sat together that Saturday morning, listened to the brief and watched the tutorial video of how to paint on a glass jar. The video shows a paper with printed picture on it that is put on inner side of glass. Then we just need to paint outer surface and follow the picture on the paper. Yuli, Ninar, and Rama, who planned this playsat, asked us to bring our own brush and additional element to beautify our jar, if we had any.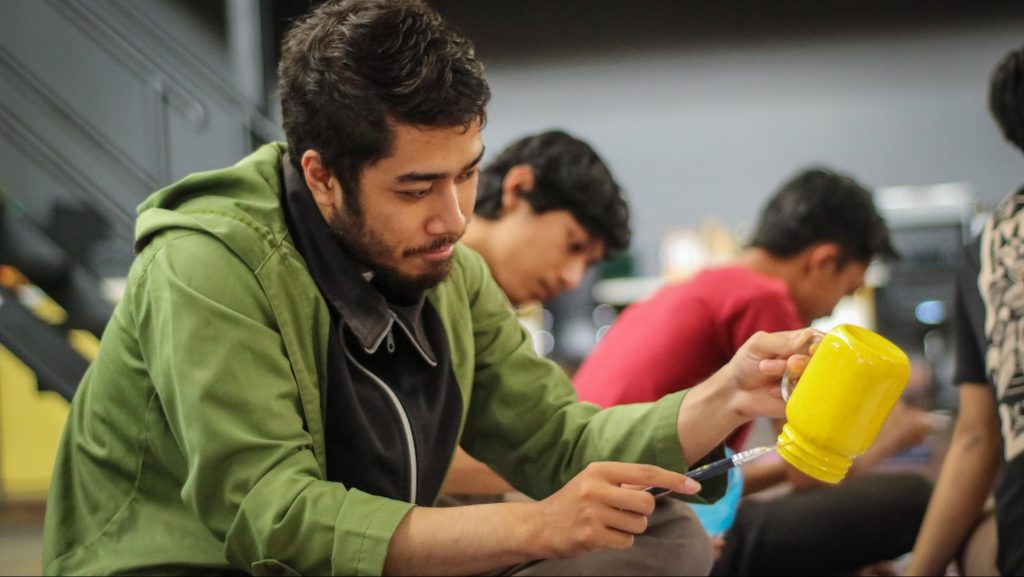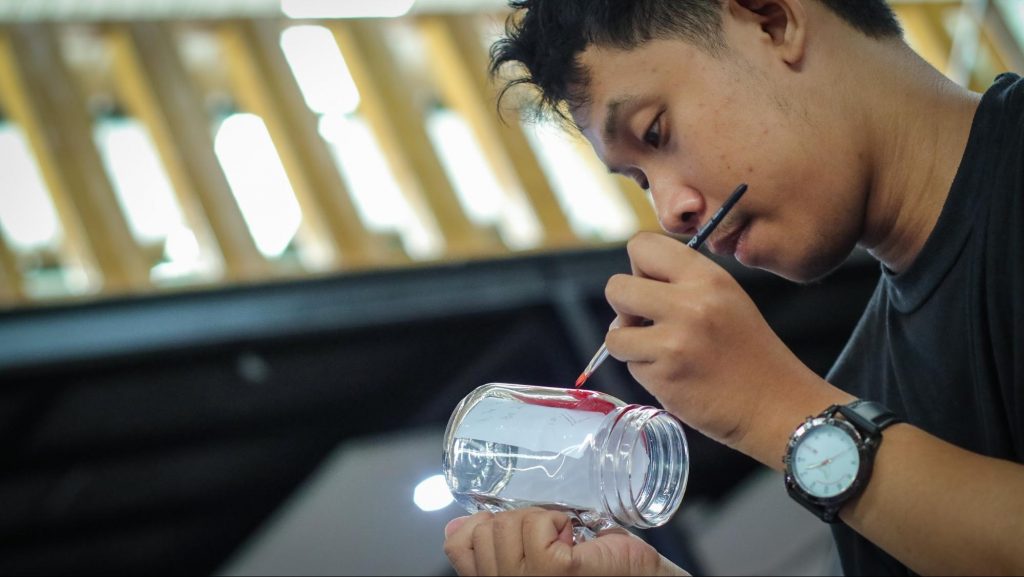 Searching for inspirations, we did a quick search online to find how to move the picture in our mind on to the jar outer surface. The first time always challenging. For many of us, it's our first time painting on a glass. We found out that the glass is different than other media we painted on before. It's slippery, so it's a bit difficult to sweep the paint on its surface evenly. The positive side is, we learned how to outsmart that difficulty and create as best as we can.
On glass, the paint takes longer time to dry. So, if we use basic color and want to combine other elements above, we need to patiently wait for it to be dried before apply the next element.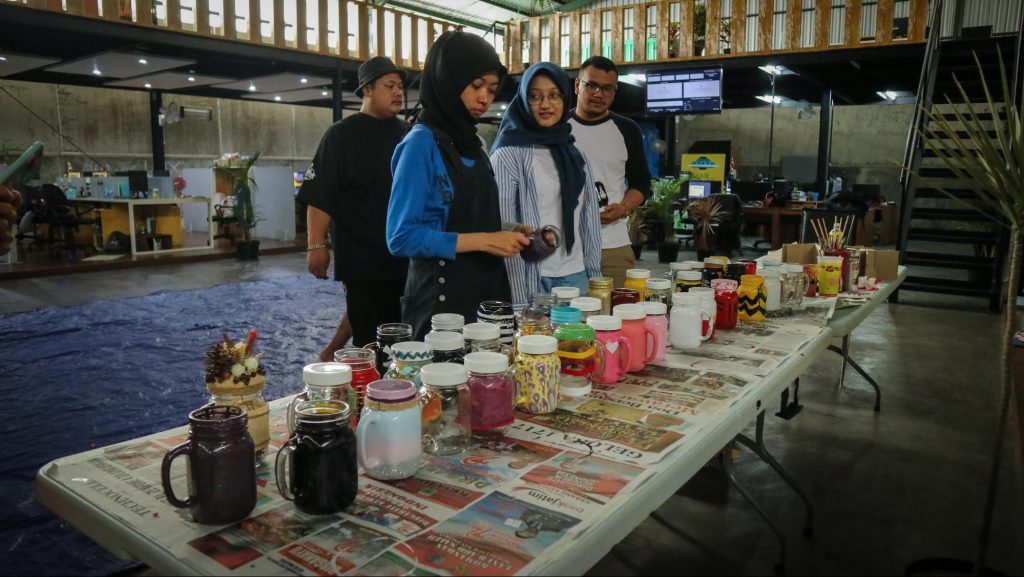 Some of us cut paper into shapes then stick them on jar's body to create negative space. Then, they sweep up one colored paint on whole outer surface. After it dried, they detach the paper and, tadaaaa, we have full-covered-color-jar with shaped clear space on it. Some apply easy method with proven nice result, such as paint striped line or curved line pattern vertically.
The painting process is fun, yet seeing the result is more fun. We see many jars with interesting painting on its body. From nature elements, characters, favorite brand symbol, to super simple mono colour with shimmer powder sprinkled on it. Beautiful!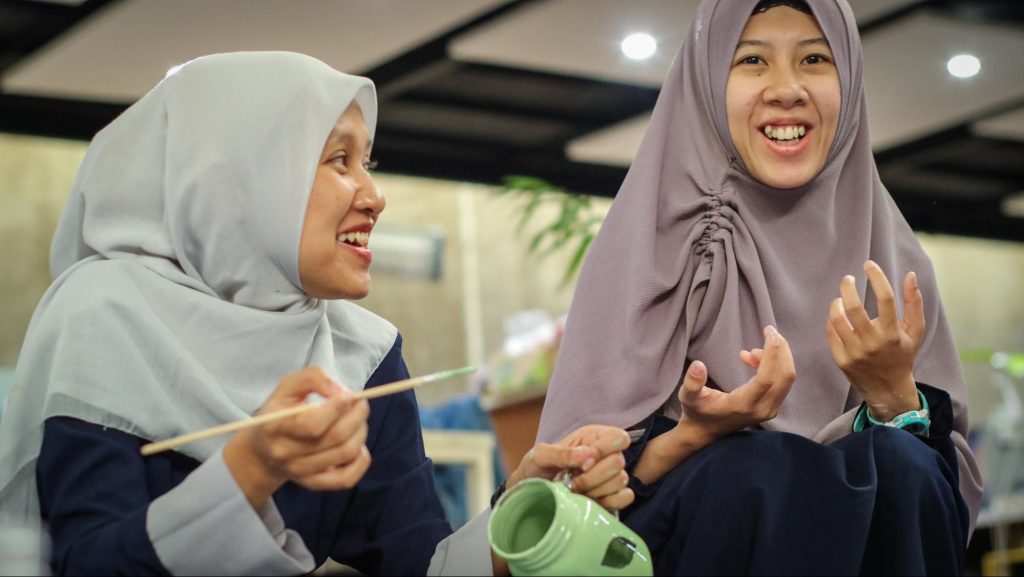 Play Saturday always be unique chance to bond and build better relationship with anyone. It is fun because we do it together. We can saw what painting our friends have made and feel amazed at it. We painted while sharing light jokes to trigger humorous conversation so the moments we spend together will be more memorable and pleasing.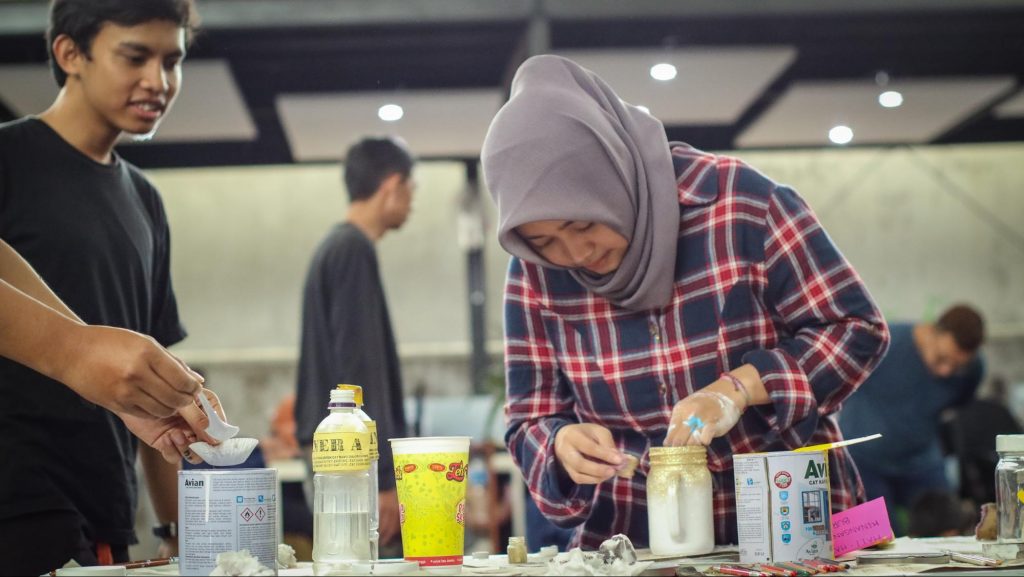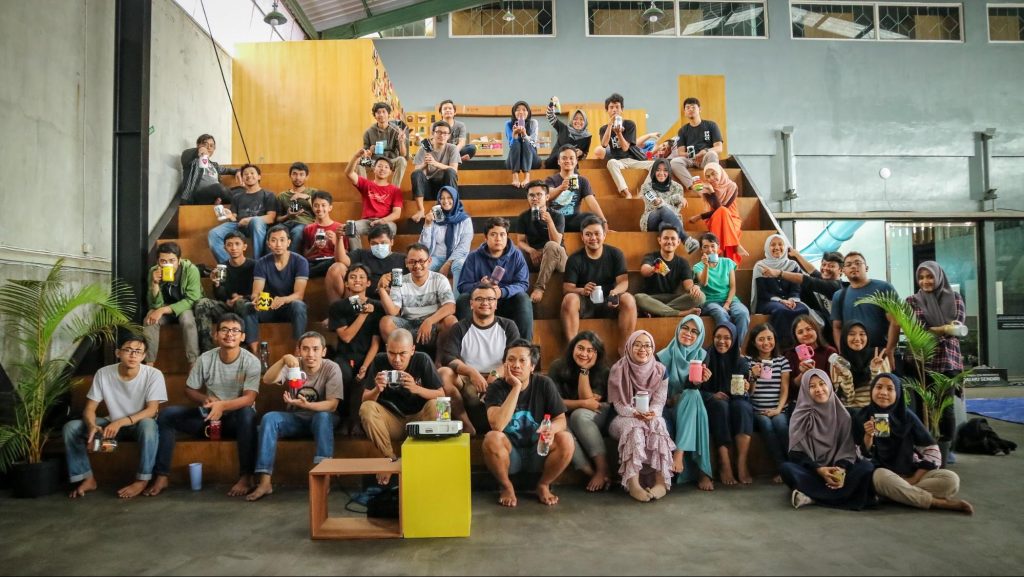 You absolutely can try this at home too. Give yourself full freedom to try out and see how it turns out. If you need more reasons to hold brush and sweep out paint, it could also be the channel for kid soul inside yourself. The experimental experience of combining any colours, shapes and element you want, then apply it on you jar's body and see how it turned out give you bunch of feeling. You will gain the sense of freedom to create (anything you want), the spoiled curiosity, and the sense of accomplishing when you see the result of your experiment.
So, go get paints and start!