11 Presentation Templates that are Perfect for Remote Training
Keeping up the training and development of employees can be quite challenging when they do not share a physical space. It's harder to keep them engaged and to evaluate how much they've taken out of the course.
However, it's essential to keep your employees' upskilling active, and it can be a great asset when used effectively. Remote training is more cost-effective, easily scalable, and more flexible than live courses.

PowerPoint presentations can help you shorten the breach between you and your remote employees. These will allow you to showcase all your information in a way that's both visually engaging and memorable. In our experience creating remote training and eLearning presentations for all types of companies, slides help them get their point across in a more effective way than just "talking" about the topic at hand.
Even better, onboarding presentations can be a big plus, as they can cover the double function of introducing a topic to your audience and serving as reference material for later on. For companies with big growth rates, remote training presentations are invaluable, as they can be reused over and over again, as well as edited to fit different departments and positions.
Here you'll find 11 PowerPoint presentation templates that you can use for both your training employees both at your local office and remotely. You can download them for free, edit them to your liking and even mix and match the slides that better suit your needs!

Virtual Onboarding Presentation Templates
Virtually onboarding is key for welcoming new hires and making sure they fit the organization's vision. These free onboarding PowerPoint templates will help you help your new employees to navigate their new job and understand the goals and values of the company.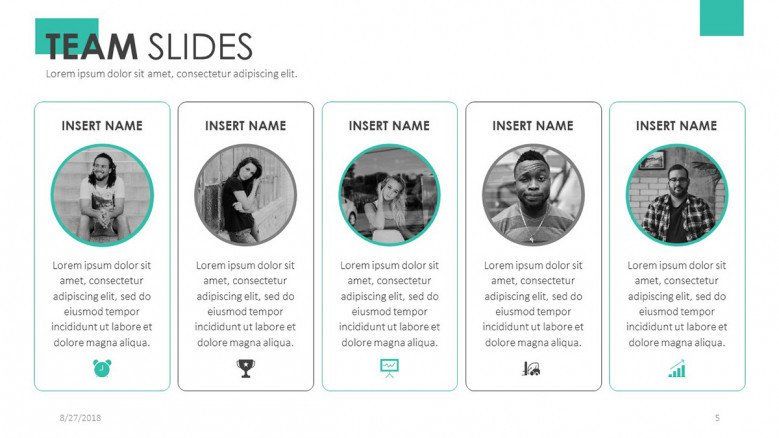 Use this virtual onboarding presentation template to teach your new employees about the team and their roles. They'll have a much better understanding of who they're working with and who to ask for help in case they need it.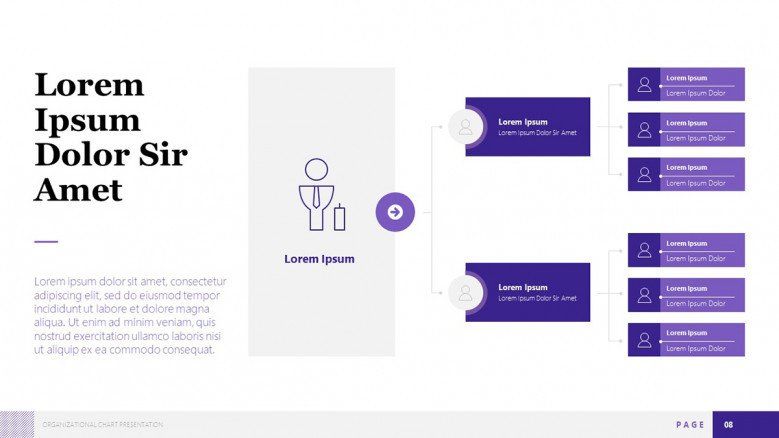 Another great option is to use this presentation template to remotely train your new hires on how the company is structured. It will allow them to have a clear understanding of who makes which team and who is responsible for each thing.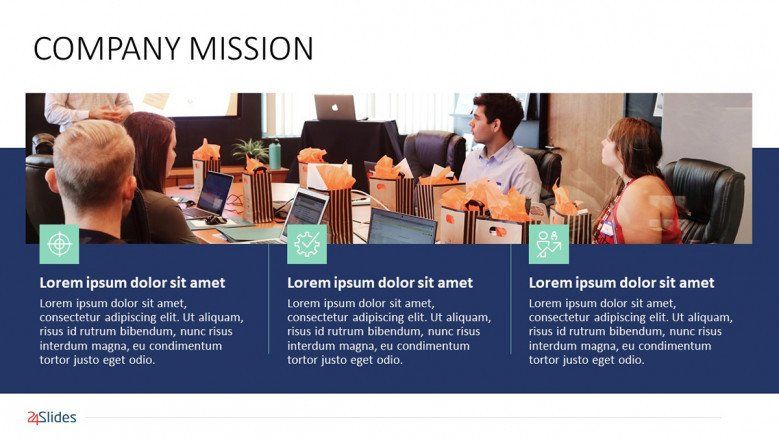 If you're looking for an all-in-one onboarding template, then look no further! This presentation includes a company timeline, a first-day schedule for new employees, and even an upcoming events slide.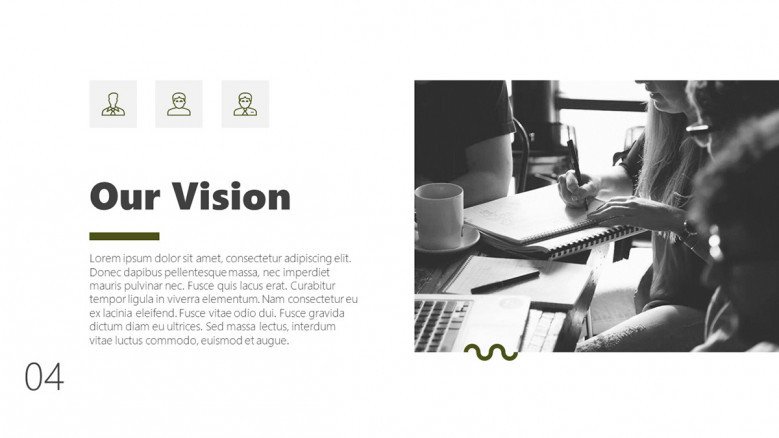 If the main focus of your remote training is highlighting the vision and values of your company, you might want to check out this Business Ethics presentation template. It'll allow you to present your vision a mission in a straightforward, clear way.

People-oriented onboarding is key to creating tight-knit teams. Use this remote training template to highlight the importance of the human factor in your company.

Business Remote Training PowerPoint Templates
In order to upskill employees, constant training is a must. In this section, you'll find presentation templates that will help your coworkers learn new skills or increase their knowledge and improve their work.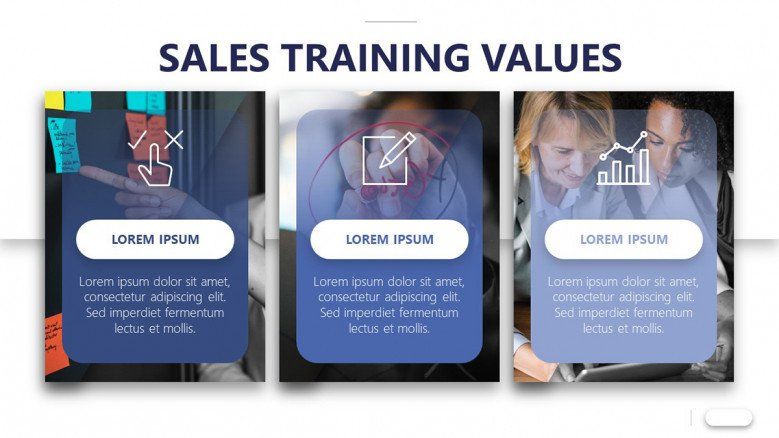 For updates in the sales team, this remote training presentation template will give you what you need. It includes charts and graphs so you can make sure that your audience learns how data supports the strategy and direction of the team.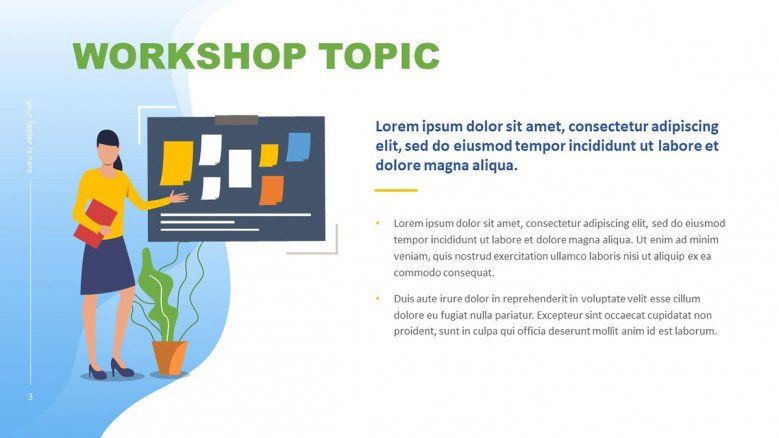 This general workshop PowerPoint template is perfect for remote training sessions with your employees. Its design will allow you to showcase the key points of your presentation and keep your audience engaged.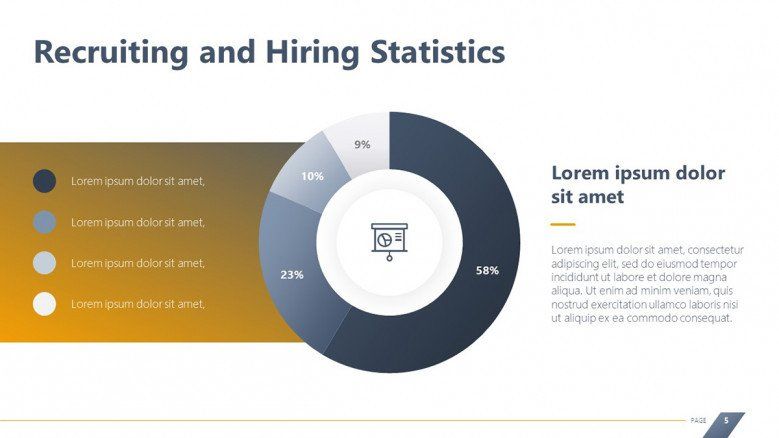 If you're planning to recruit and train new employees for your company, then this is the template for you! It will help you plan step-by-step how you're going to approach the issue of hiring and training new workers for your organization.

Safety and Health Remote Training Presentation Templates
Aside from training related to their specific everyday tasks, there are more aspects from which remote employees can benefit. Here are just some examples of remote training presentations that can potentially help the employees' productivity and overall work.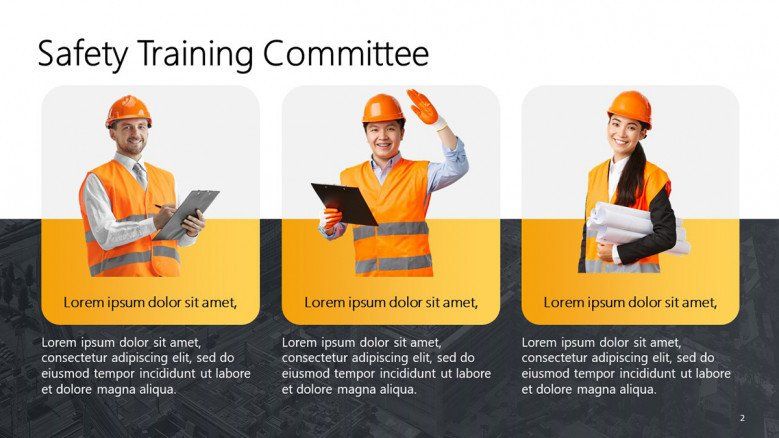 Safety should always be paramount. If you think your employees need some extra training in security measures of any kind, you can use this template to remote train them and give them some specific instructions on how to handle this issue.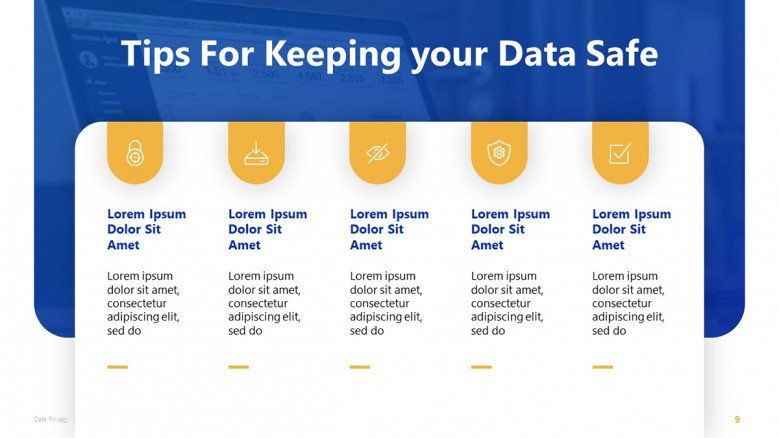 And talking about safety, we can't forget about digital privacy! Update your team on data security policies and procedures remotely with this free presentation template.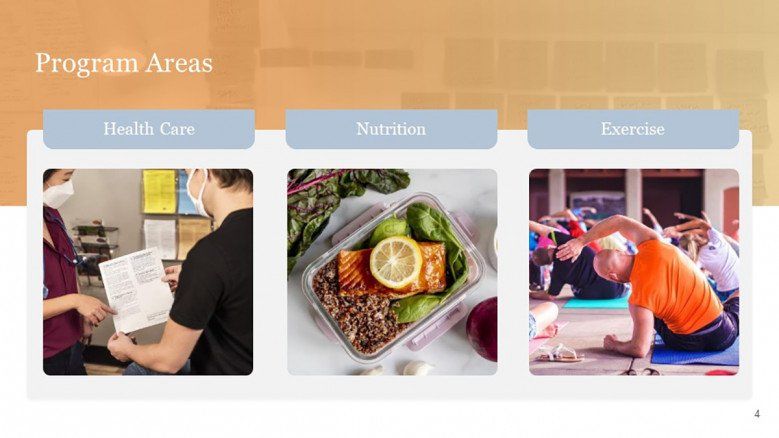 If your company's HR department does employee-wellness programs, remote training can be a great option to implement them. This presentation template is perfect for remotely implementing this sort of program in your organization.

Get a customized presentation to train your employees remotely more effectively
Of course, these are just some of the many options you can get for remote training presentations. You can find hundreds of options more in our Templates by 24Slides platform. And best of all: they are all free! You'll have access to all our library of professionally designed PowerPoint templates ready to be used.
But even better than that is to have a presentation that perfectly reflects the topic at hand. 24Slides works with companies all over the world helping them to constantly create incredible training material for both their local and remote employees.
Our expert designers make sure that all the information is displayed in the most efficient way possible while still making it engaging for the trainees. And, of course, a custom presentation has the added benefit of reflecting both your brand and the topic at hand to make your remote training experience more memorable and impactful.
Learn more about 24Slides' custom presentation design services to take your slides from "alright" to "showstopping".