7 Reasons Why Consultants Choose to Outsource Presentations
Outsourcing PowerPoint presentations has become a more common practice in all kinds of companies in the last years. And for a good reason! Presentations play a massive role in business practices. After all, they are an outstanding communication tool that enables you to add visual aids every time you're speaking in public. Whether it's an internal presentation, showcasing your business to a potential investor, or trying to gain a new client, PowerPoint presentations can play a huge role in your message's effectiveness. Delegating your presentation design to a third-party provider can completely change the way to tackle presentations. Here you'll learn why so many consultants decide to outsource their presentations, and why you should start doing so too!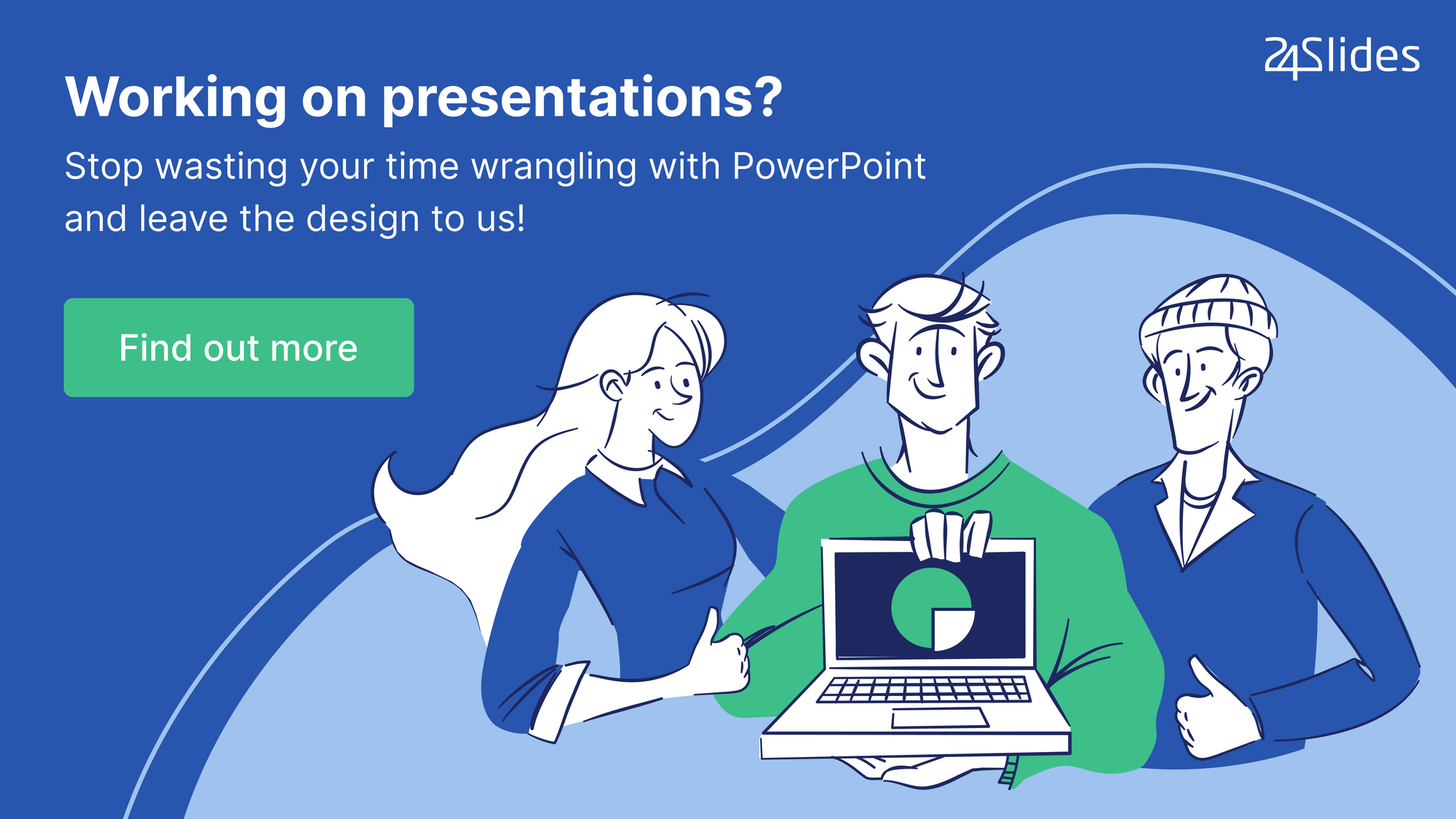 Here are the top reasons why consultants outsource their presentations
1. To save time
The first reason why consultants choose to outsource their presentations is a very obvious one. It's because it saves them tons and tons of time! As a consultant, you're probably used to doing a considerable amount of PowerPoint presentations on a weekly basis. Presentations are a must for consultants. They help them both get clients and showcase their research and work when they've been already hired for a project. And, you also probably already know how much time a good PowerPoint presentation can take!
According to our surveys, the average executive loses around 4 hours a week working on PowerPoint presentations. While this might not sound as much, it sums around 20 hours a week -and over 180 hours a year! By outsourcing your presentations, you can save precious time for more critical tasks or even just to rehearse what you're going to say to your audience!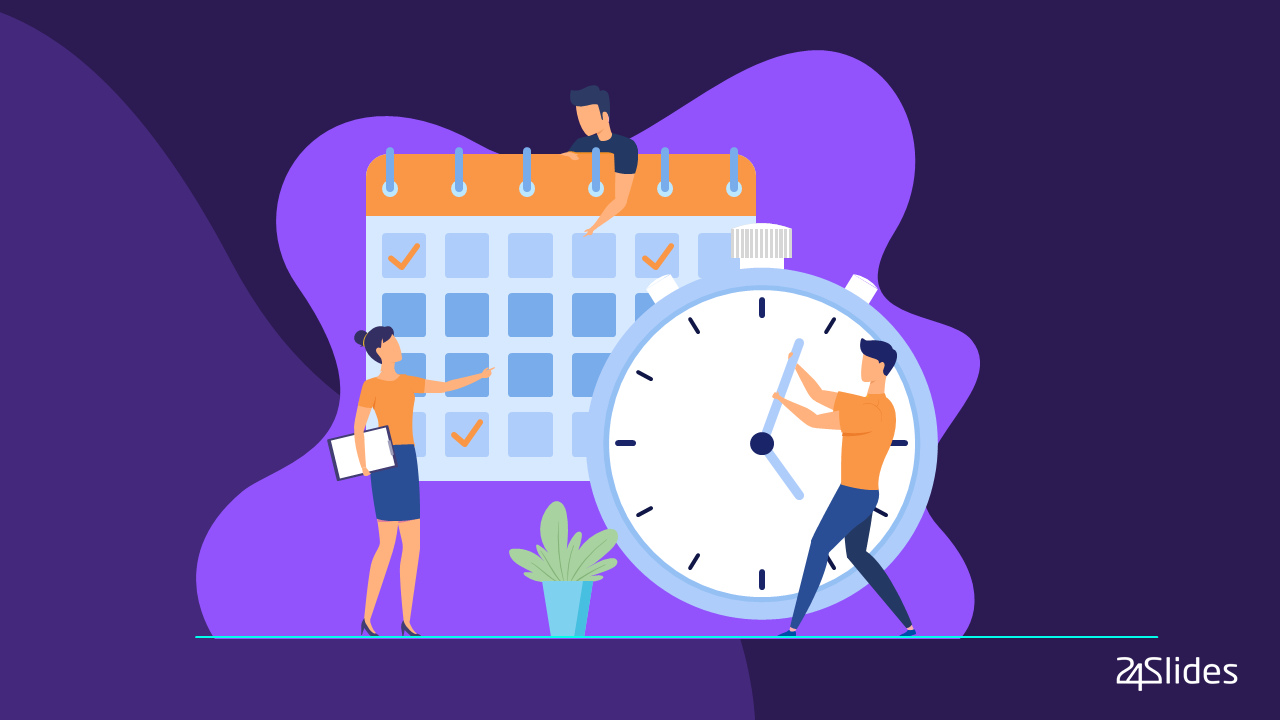 2. To support their graphic team
Chances are that if you have a dedicated graphic team, it's because you already need a constant flow of graphic content. Social media, internal use, institutional images, editing pictures… Modern-day digital life demands a huge amount of visual content. If you have a team of designers, they probably already have their hands full with their everyday tasks. Outsourcing your presentation design is an excellent option not to overwork your graphic team and let them focus on doing their best in their usual duties. Especially in the case of presentations that are just a one-time, it can add a significant workload to your design team. By choosing a third-party provider for presentation design, you'll get to outsourcing this sort of occasional tasks that go beyond the ordinary.
Another reason why consultants choose to outsource their presentation design is concerning the experience. Most graphic designers don't have any specialized knowledge of working with PowerPoint. In most cases, their area of expertise is instead in professional design software like Photoshop or Illustrator. While PowerPoint is an incredibly powerful graphic tool, it's not usually the software that many designers choose. Professional PowerPoint designers will be more efficient at it. And your in-house design team can focus on what they do best!

3. To boost creativity and improve design quality
Following the last point, professional presentation designers are experts at what they do. This means not only illustrations but also slide layout and elements needed to make a presentation genuinely great. They know the most effective and creative ways to make sure your presentation is the perfect complement to what you're planning to say.
For example, 24Slides designers prize themselves in having experience with companies all around the world and from all sorts of work fields. This sort of expertise is invaluable when working with professional PowerPoint presentations. Not only because it'll make your presentations look nicer. But also because they have all the experience necessary to create the most visually effective presentation that will convey your message to your audience straight away.
4. To take special care of external presentations
Many people don't feel the need to put effort into presentations targeted towards their own team (although they should!). However, external presentations are a completely different story. Your PowerPoint presentation is a sort of an introduction card to your audience. And that's precisely why so many consultants choose to outsource their external presentations.
Think about it this way: In an interview, you probably wouldn't choose the person that comes up with an all-white PowerPoint presentation. It'll probably look like they're lazy, that they are not very detail-oriented, or that it has been done last minute. Of course, these are not all things that you want to be associated with your business! Especially for B2B presentations, a good PowerPoint deck can make all the difference. A well-done presentation can help you not only convey your message but present a good image of yourself too. It can help you look more professional, reliable, and trustworthy!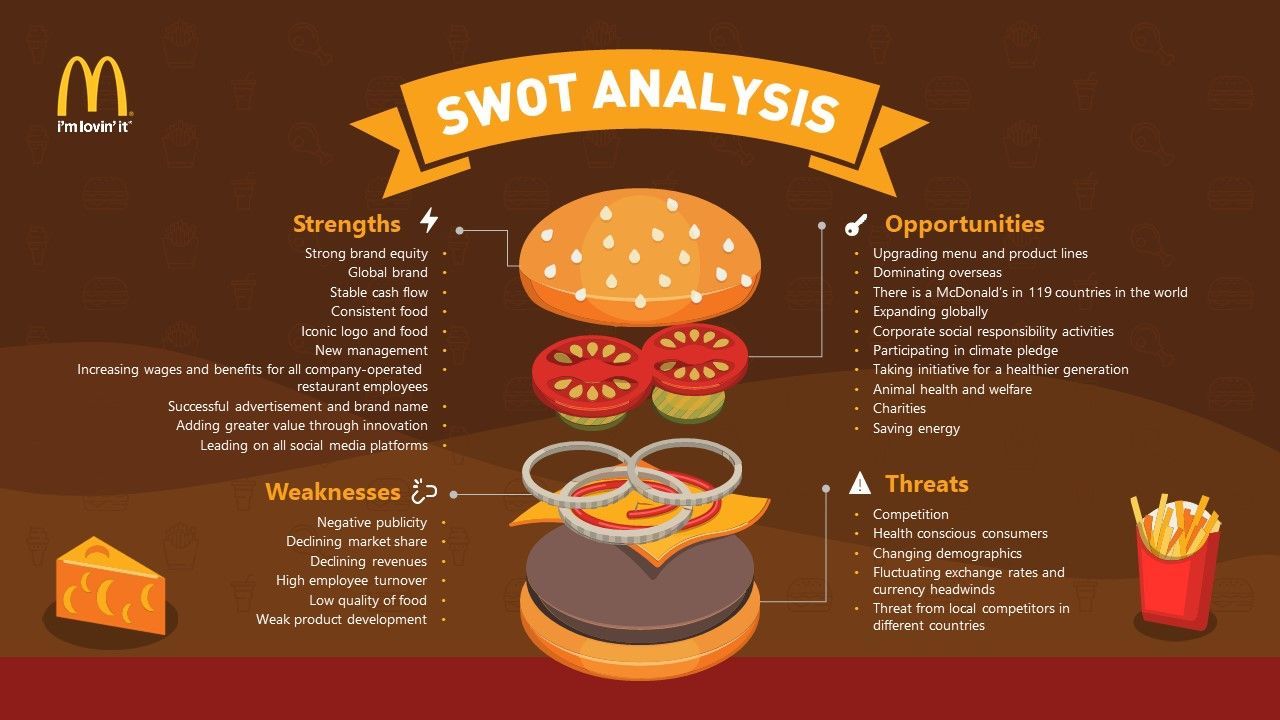 5. To help them with their visual identity and brand
If you're making a business presentation, chances are you're competing with other businesses too. Whether it is a potential client or an investor, your presentation is an excellent opportunity to make your company memorable. It's not enough to add your logo to your slides. By adding your brand color scheme, focusing on the product and services offered, you can make your presentations completely unique and stand out from the crowd.  
Plus, it can help you convey key values that you want to be associated with your business. A professionally designed presentation can make your brand look more juvenile, more modern, more technological. Whatever you want! It can showcase that you value creativity, sobriety, reliability… By outsourcing your presentation design to experts, you can make your product and brand stand out and stay in the mind of your audience in just the way you want it to be.

6. To support your marketing team with presentations
Marketing consultants, especially, have a high demand for presentations. They need to get their team on the same page, share their marketing plan with the rest of the company, and gain new clients for their businesses. PowerPoint presentations are an excellent tool for all that! A good marketing presentation can make communication more effective, both inside your company and out.
24Slides offers dedicated team services for those who need a constant flow of presentations. Just like a subscription service, you'll get a credit pool that you can use to request all the presentations you see fit. This way, you'll rest assured that you can have a new presentation any time you need it. Your personal design team will also take the extra time to learn all your brand guidelines and preferences to make the outsourcing process even more efficient. And, you'll be able to standardize all your presentations, as they will always follow the same style and visual line.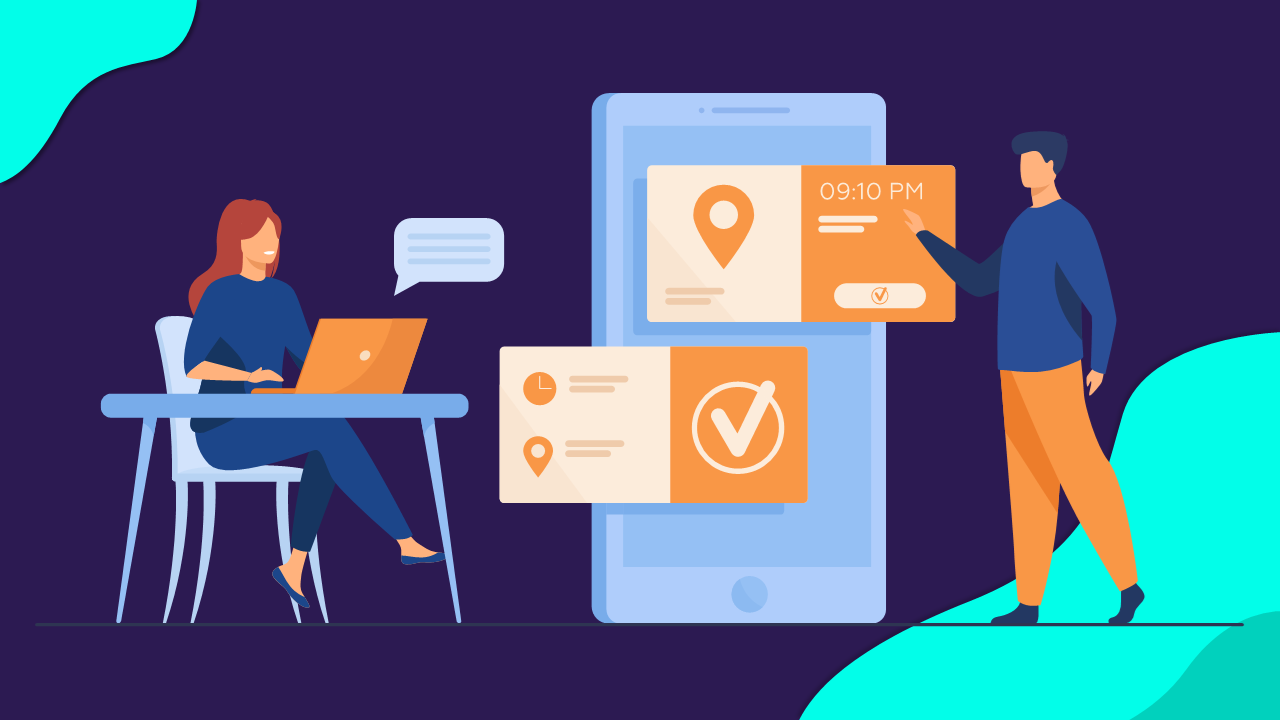 7. To improve their portfolio of companies presentations
Finally, many consultants outsource their presentations to improve their company portfolio of documents for future uses. You know that, probably sooner than later, you're going to need to have a presentation ready to go. Many companies use third-party providers to help them with documents that they know that they will need. This way, you'll have a backup every time you need, for example, a sales presentation or a brand identity guideline.
Requesting custom Master Slides is another reason why so many consultants decide to outsource their presentations. This way, you'll get a perfect standard template pack that you can use forever! You have the ideal baseline, and you can use it and alter it as you see fit depending on what the situation requires.


Are you ready to start outsourcing your PowerPoint presentations?
In short, outsourcing is an excellent option for consultants because it makes their whole presentation process more efficient and overall better. It helps you save time, free your team for more important tasks, and improve your presentations' overall quality. At the end of the day, your PowerPoint deck is your presentation card and can greatly impact how your audience perceives you.
The best thing about choosing to outsource your business presentations is that you can sit back and relax. The outsourcing process is very simple. Once you've uploaded your slides, you only have to go back to give feedback. You can completely forget about the whole chore of making PowerPoint presentations, and just rest assured that you'll receive an outstanding, completely customized design.
Are you still figuring out if outsourcing is for you? Luckily for you, you can try 24Slides professional PowerPoint design service for just $1! You can send us any slide you want, and our team of experts will give it a complete makeover. You'll be shocked at how awesome your presentations can look!