15 Training Presentation Topics to Upskill Your Team
Training employees is essential for company growth. It's not a secret that skilled workers bring in the most value to the business and constant training is key in the development of these talents. But which are the best training presentation topics for your team? And how to deliver them efficiently in your corporate e-learning program?
At 24Slides, we design thousands of decks for companies worldwide so, I've put together 15 of our most popular presentation topics for employee training and development. Plus, you'll find amazing training presentation designs you can draw inspiration from.
How to Make the Best Use of Presentations for Online Employee Training?
Presentations are no longer a synonym of dull text blocks on a white background. Nowadays, you can create a wholly immersive experience with your slides and that's what makes them one of your most powerful tools for corporate training. Before we dive into our presentation topics, let me show you some ways you can leverage PowerPoint for eLearning:

A good design enhances your team's learning
When doing remote training, it's common to stuff your slides. After all, you won't be there to deliver your speech and employees need to have everything on display. But, who wants to read overloaded PowerPoints? To avoid a tedious learning experience, use the power of design to guide your participants. You can incorporate icons next to relevant ideas, use a harmonic color palette so your texts don't blend with your backgrounds, or add headlines to build content hierarchy. Here are some examples:

Multimedia elements to boost engagement
PowerPoint allows inserting everything from images and videos to animations and audio into one presentation. And these last two elements have grown in popularity for eLearning. For instance, animations and transitions make your training presentation less rigid and add up to their flow. Regarding audio, voice narrations work as the perfect complement to remote training. However, if you're going to use an LMS (Learning Management System), I recommend that you first double-check that it lets you import PowerPoint animations, audio, and other special effects.

Templates for brand alignment
You probably give multiple workshops for your employee training and development program. This means you have to create a presentation for every session - which, according to our survey, takes an average of 4 hours a week. And chances are you're not the only specialist who gives training in the company. Then, how to make this process go smoothly for everyone? A library of branded presentation templates can be your answer. Companies all over the world already use template libraries to take away the tiring task of making PowerPoints from scratch. This assures all your business presentations stay on brand - every single time!

Surprisingly, few people know that PowerPoint allows exporting one's slides as JPG images, PDF files, and even MP4 videos. This opens up a whole range of possibilities for the additional material you can offer to your participants. For instance, you can easily create a PDF guide for a complex process you mentioned in your presentation. Or what about making a short training and development video? You can add some transitions to your slides and export them as a video. All these extra materials you create help employees interact with your key topics and make them memorable long after the training is over.

As you can see, presentations go hand in hand with effective corporate eLearning, but how much you can really cover in them? Keep scrolling to find superb training presentation topics.
15 Training Presentation Topics to Upskill Your Team
Constant training offers numerous benefits to the business such as improved employee advocacy, increased team productivity, and job satisfaction - just to name a few. So, go beyond the traditional onboarding and get ready to upskill your team all year long. Here I've compiled 15 presentation topics you can employ for employee training and development:

1.- Time Management and Productivity
2.- Leadership Development for Young Professionals
3.- Women in Leadership
4.- OKR Goal Setting
5.- Communication in Remote Teams
6.- Keeping a Healthy Work-Life Balance
7.- Employee Mental Health
8.- First Aid Training
9.- Construction Safety
10.- Diversity and Inclusion in the Workplace
11.- Corporate Sustainability
12.- Digital Transformation
13.- Data Security Awareness
14.- Customer Service
15.- Product Onboarding

Check them out in detail below! I've grouped them into 6 business areas and included popular training presentation templates by 24Slides - in case you want some inspiration.
Employee Development
Time management, for example, is something that everyone in the company can benefit from - independently of their role. From the time-blocking method to the Impact Effort Matrix, there are countless techniques and tools you can share in a time management and productivity training program.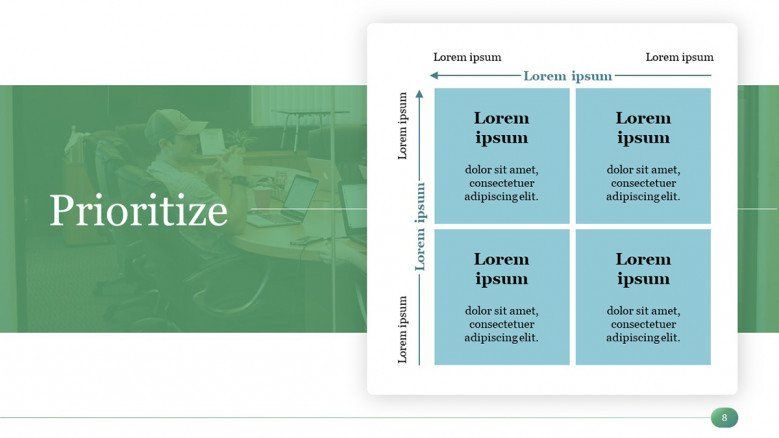 Leadership is key for professional growth but it encompasses a long trail of skills that takes time to master. This means potential leaders are likely to have different training needs depending on which stage they're at. To work this out, give a fresh twist to the worn-out leadership topic by focusing on your team's profiles. Talk about leadership development for trainees or leadership skills for executives. You can also address the gender gap in business and provide training for women leadership.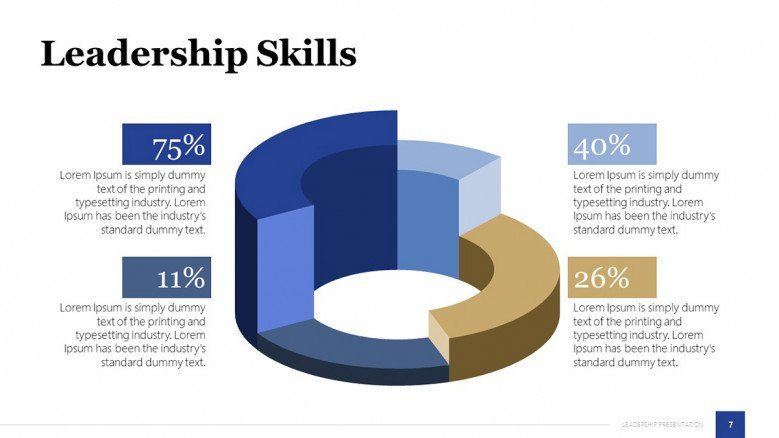 With the rise of remote work, we all need to develop and strengthen our digital skills. This adds up engaging and current topics on which to train employees. For example, effective communication in digital environments, goal-setting for remote teams, online collaboration tools, and more.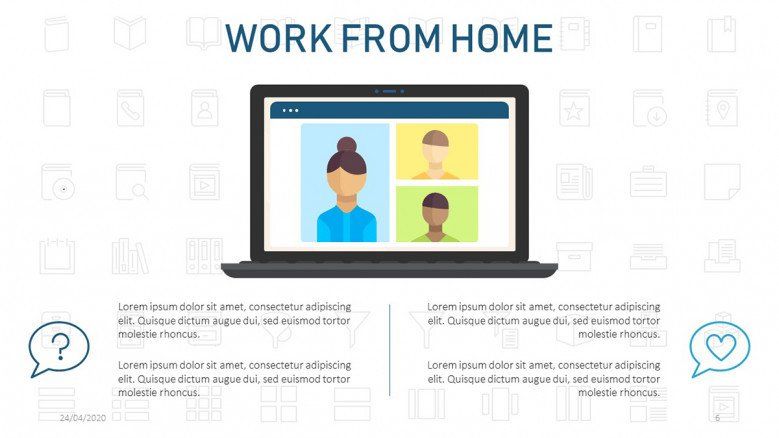 Employee Health and Well-Being
Another way to empower your team is to encourage good work-life balance practices. And employee well-being programs are great to help your team cope with stress and do something about it. For instance, how to keep a healthy diet or an active sports life are topics for training and development that your employees would appreciate.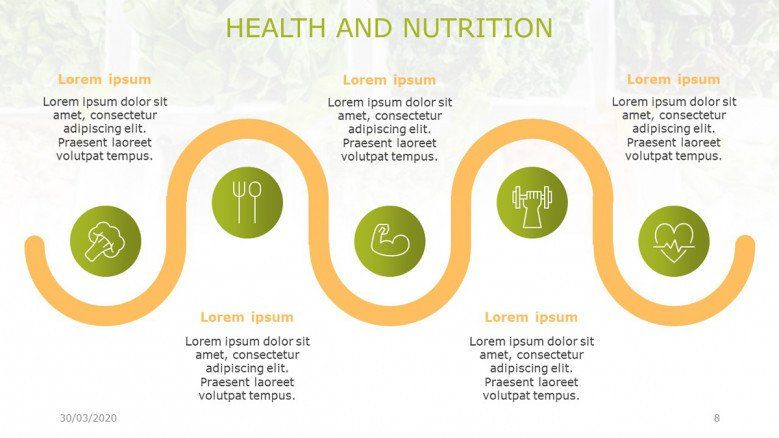 But employee well-being doesn't only involve the physical aspect. Mental health is also key for a rewarding life. So, address mental health in the workplace and talk about how the company can provide the team support if they ever need it.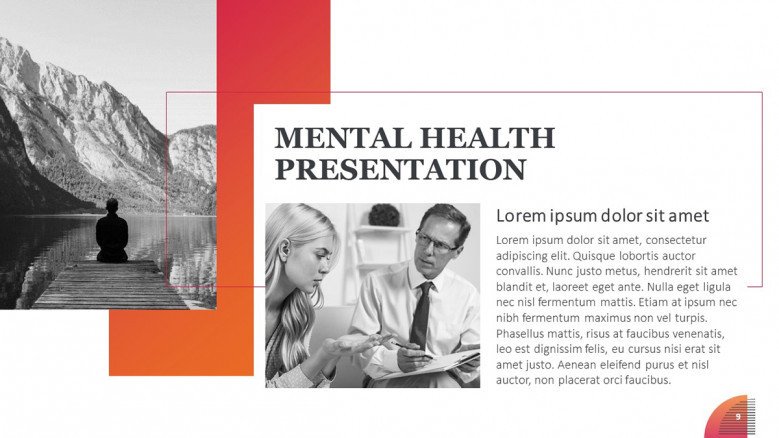 Team Safety
A safe workplace is a company's responsibility to its employees. But when it comes to the industrial engineering sector, team safety takes on a whole new level. If your team works in construction, electrical installations, or excavations, a safety orientation is not enough. The company must carry out constant training on the best safety practices, proper equipment usage, and even evacuation plans.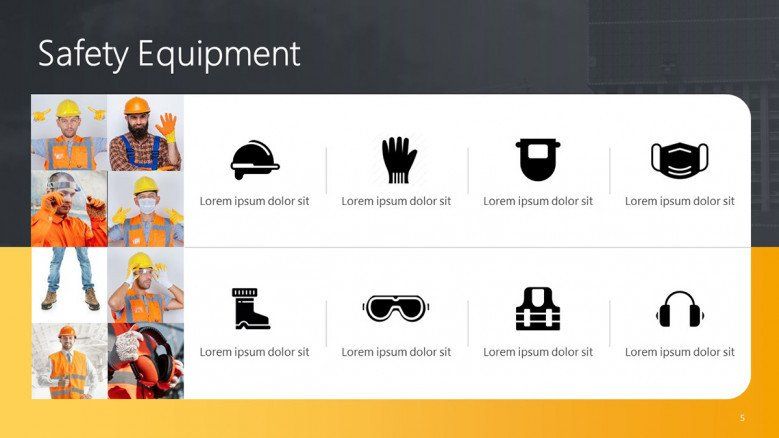 Another training presentation idea every business should implement is first aid. This is the type of training one hopes to never use, but it's a must to be prepared. Tell your team how to react in case of an emergency in the office and how to assist colleagues until medical help arrives.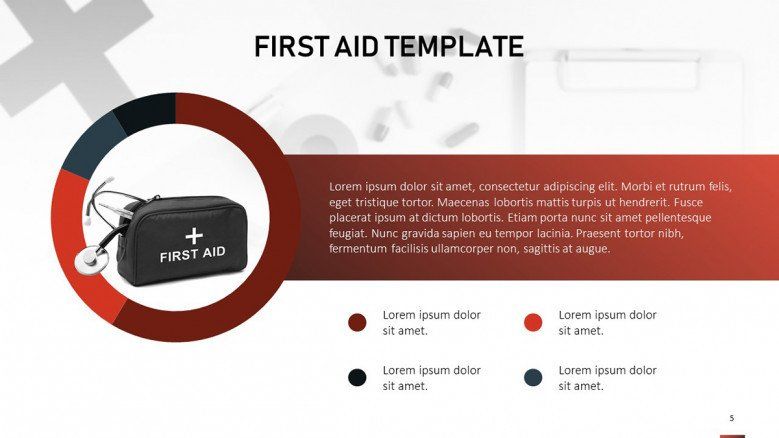 Corporate Social Responsibility
Socially responsible companies use the power of business to do good and part of this is integrating social and environmental concerns into their practices. As one of the main company's stakeholders, employees should be aware of how their work and actions contribute to the business' CSR goals. Along the way, they'll also learn how to be more socially responsible citizens in their communities.

Corporate social responsibility encourages inspiring and engaging training for employees. For instance, you can launch a recycling program and motivate your team to go green. Another fitting training and development presentation topic for CSR could be diversity and inclusion in the workplace.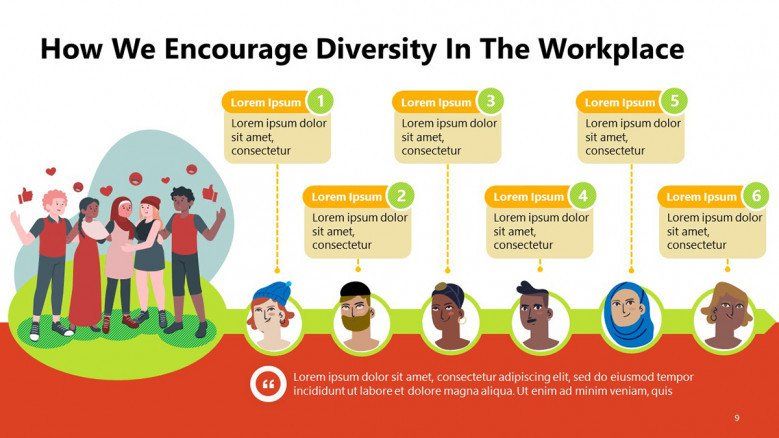 Technology
In the digital era, personal data has become the new oil and consumers demand businesses to be transparent in how they collect and handle their information. But it goes further than that, customers also want companies to up their efforts for keeping their data safe and secure. And as you can imagine, employee training is key in this process.

Security awareness training could be a good start to help your team understand their role in protecting the company and customers' data.
Digital transformation also requires employees to be trained on cloud computing and technologies to perform at their highest level.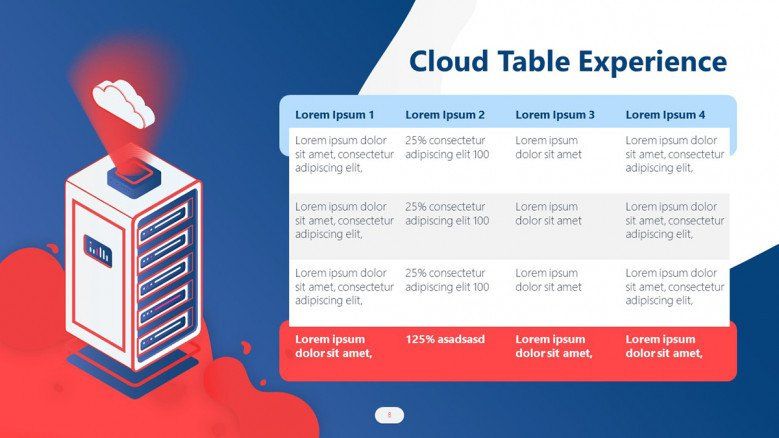 Product
Sometimes organizations put all their attention on product onboarding for customers but leave out one of the most important people who need to get that experience: Employees! Especially the teams that work directly selling it or talking about it.
So, before launching new products, make sure to power everyone from marketing and sales to customer service and customer success with product knowledge training.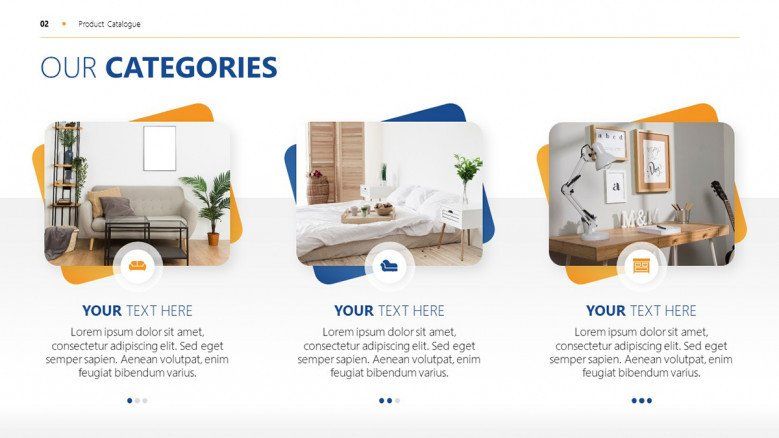 Level Up your Corporate Training with Custom Presentations!
After going through these presentation ideas for employee training, I'm sure you already caught an exciting topic to work on.

If you liked any of the slides in this article, click on them for a free download. You still need to do some editing but they'll save you hours of layering shapes on PowerPoint.

But if you need a training presentation on-brand that TRULY captivates your audience, you might want to learn about 24Slides' presentation design services. We help businesses all around the world elevate the impact of their corporate presentations. Plus, our designers are experts in presentation design and branding so rest assured you'll get the professional slides your training deserves.