Annual Planning Templates: How to Make your 2021 Annual Plan
It's that time of the year when annual planning returns to the top of your list. And while you already have some great ideas in mind, the hardest part is to document and lay out the whole plan. So today I'll show you 15 free annual planning templates you can download right away and use in the making of your annual business plan.
What's an Annual Plan?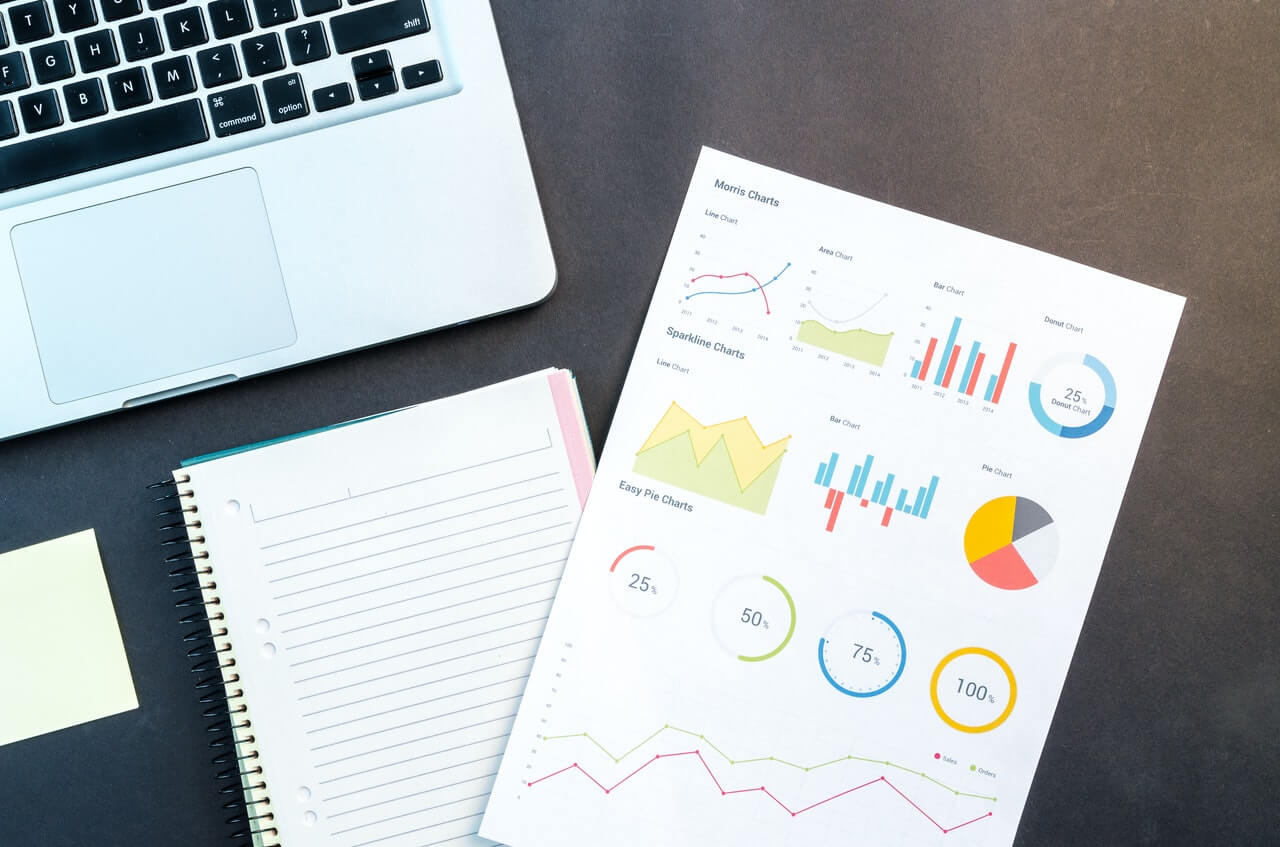 Before we start, let's be clear on what "Annual Plan" means. An annual business plan is a work plan that outlines the goals, resources and operations a company will execute in a 1-year period. It usually includes an annual budget, project deadlines, roles and responsibilities. In other words, the annual plan acts as a roadmap for the organization and aligns internal teams to the yearly business goals.
As you can see, the annual plan sets the direction a company will go for the next 12 months. But, how to do annual planning? It really depends on how big the company is and how detailed you want your work plan to be. In the following section, I'll cover all the essentials you need to make a strong annual plan.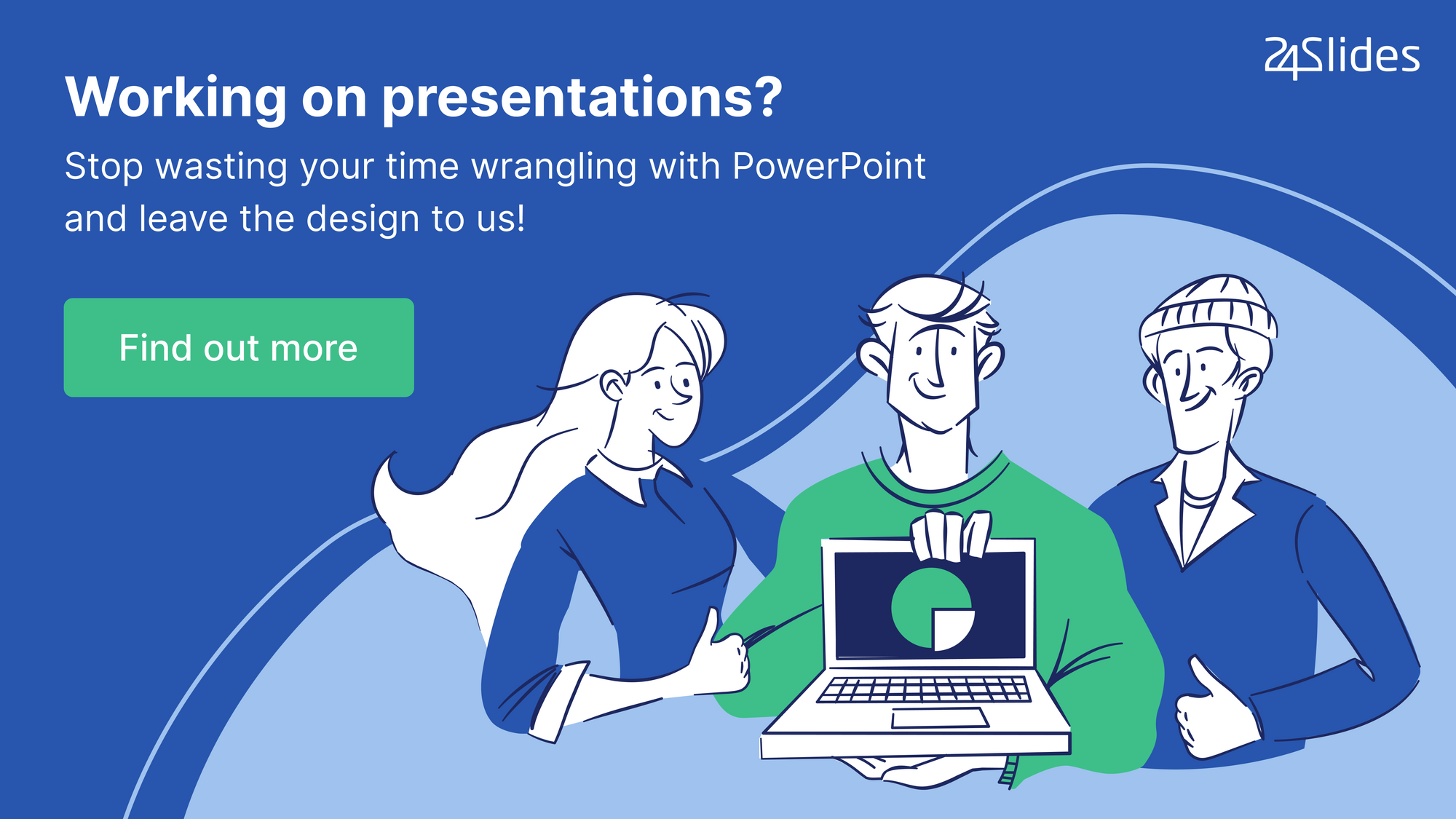 How to Create a Successful Annual Plan? (+ Free Planning PowerPoint Templates)
Most people know that annual planning involves assessing past results, setting realistic goals and defining how to achieve them. But it doesn't end there! A crucial part of the annual business plan is the implementation and for this you need to effectively communicate the new strategies. To make all this happen, the 24Slides designers have created a selection of amazing PowerPoint templates to help you in the process of making and sharing your annual plan. Let's see each step in more detail below:
Step #1: Assess Your Current Situation
Planning is all about reading a situation and making informed choices. So step #1 in your annual planning process is to review last year. It's important to determine what worked and what didn't work for the business. To do this you can gather data from past reports or talk to managers from each area. You can also interview key roles like customer service reps to know what clients liked or disliked from your products. All the activities in this stage should help you identify what went well and what could be improved next year.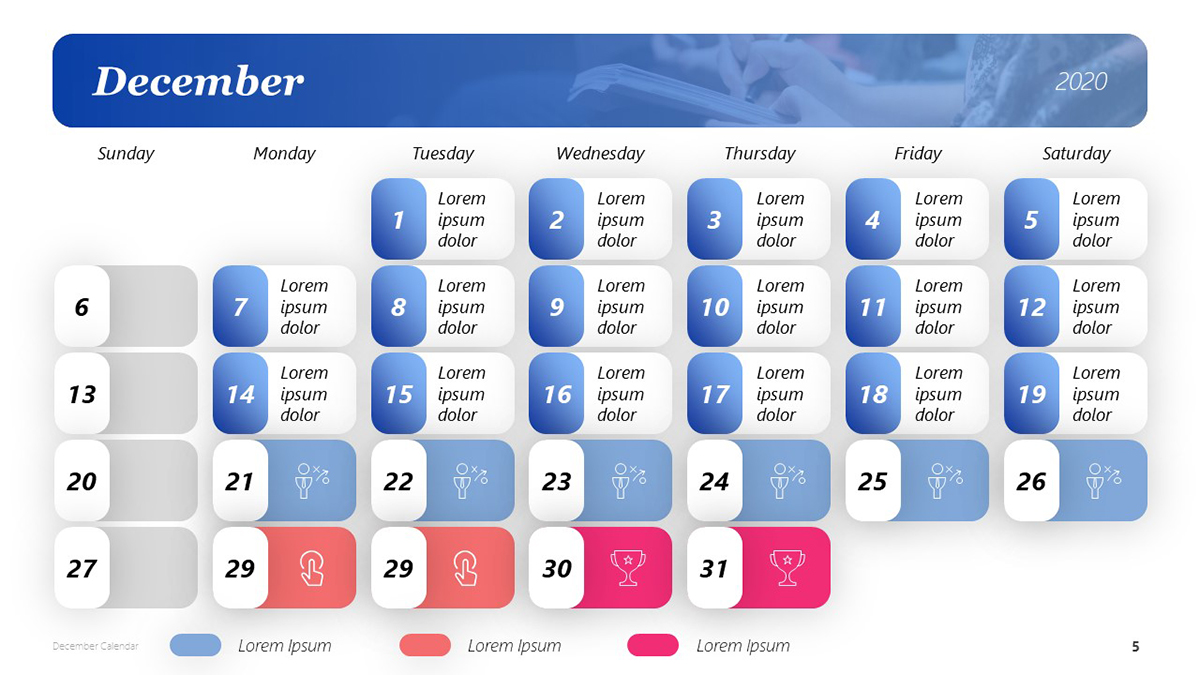 To maximize your productivity, use a planning tool like the December calendar template. It will help you manage your time and keep things running smoothly from the beginning. In this template, you'll find horizontal and vertical December calendars you can pick from to visualize your monthly activities. And if you prefer to see each event in detail, opt for this corporate agenda template.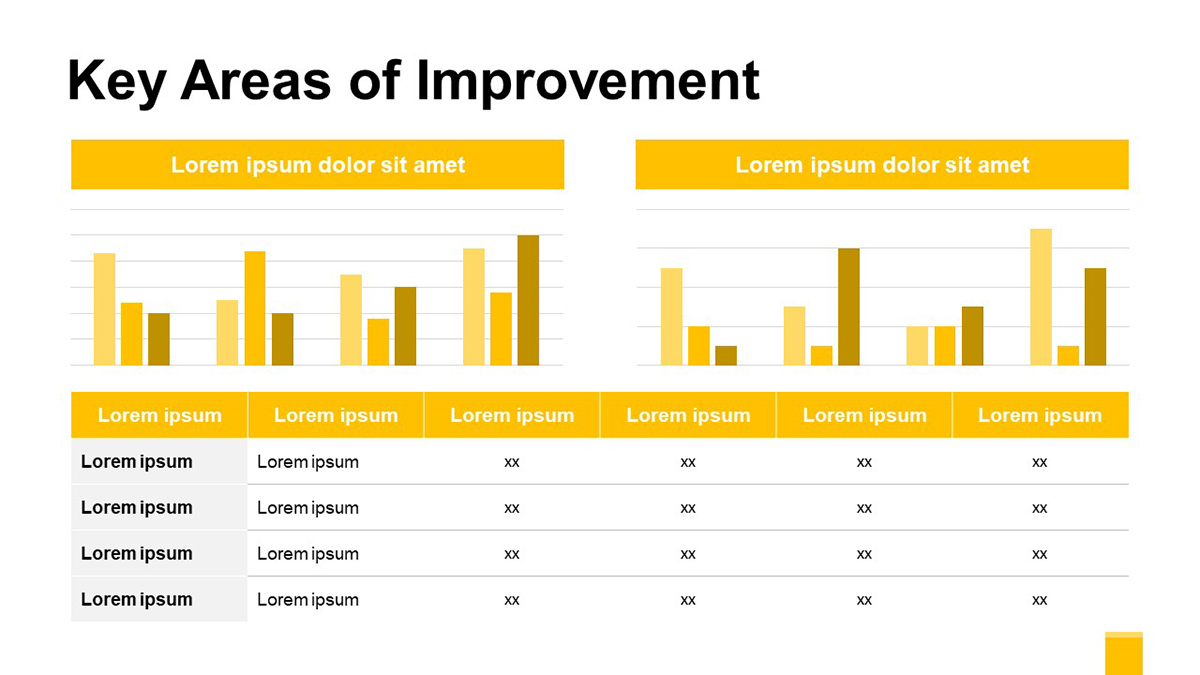 Once you have all the information you need, it's time to put together your findings and conclusions. For this, the Business Review template is a great platform to showcase the analysis you've done so far. It features charts, diagrams, and timelines to review key areas such as finances, marketing, operations, sales, and others. Plus, having your initial ideas in a structured report will make your annual planning easier as you can come back to these points at any time in the process.
The most important advice I can give you for this step is to be honest with yourself. Remember that you can't change what you don't acknowledge, so being objective while assessing your current situation is crucial.
Step #2: Set Goals and Priorities
Now that you know where you stand, it's time to look ahead. Where do you want the company to be next year? This is where you think about all the possibilities and pick the ones that can work within the situation of the business (that's why the first step was so important!). I'm sure there are a million things you'd like your team to accomplish, but you need to be realistic with your annual goals.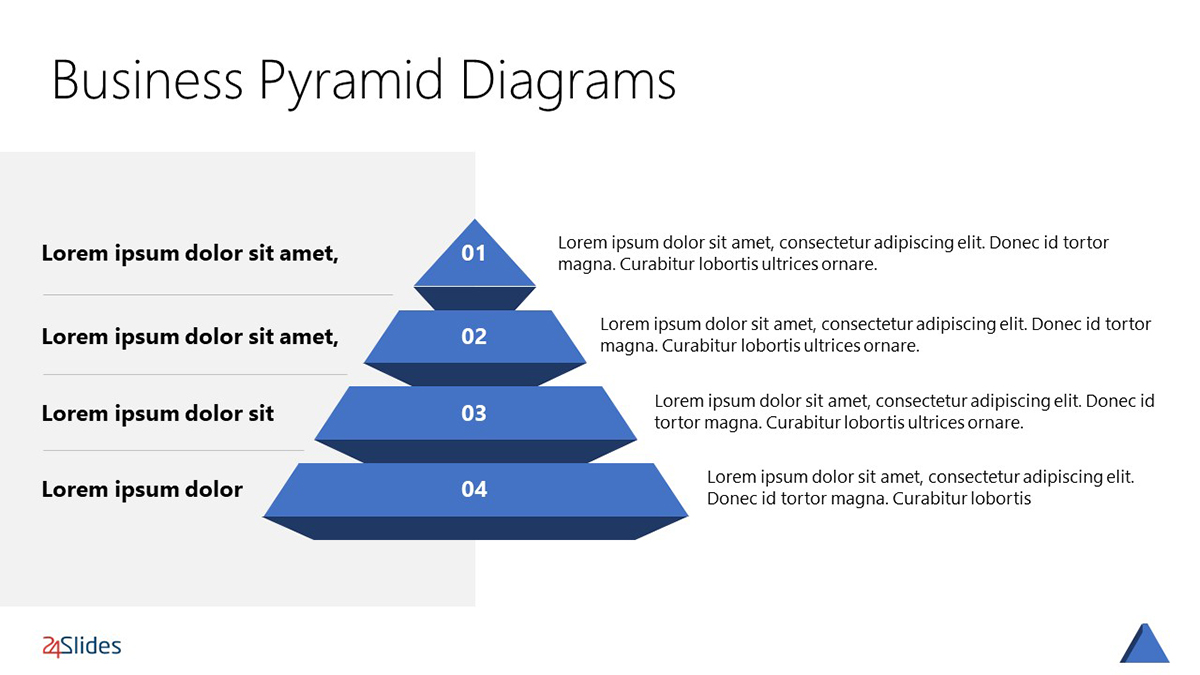 A good practice to start goal-setting with the right foot is to identify the business priorities. And for this, Pyramid diagrams are perfect to order topics in a hierarchical way. With these triangle shapes, you'll be able to rank "problems to solve" according to its relevance, available resources, or impact on the business. This approach allows you to set criteria for every topic you want to work on and see what you should address first in your annual plan.
With all this in place, you already have a clear sense of where the company is going and now you're ready to use one of the most powerful tools for annual planning: the OKR framework template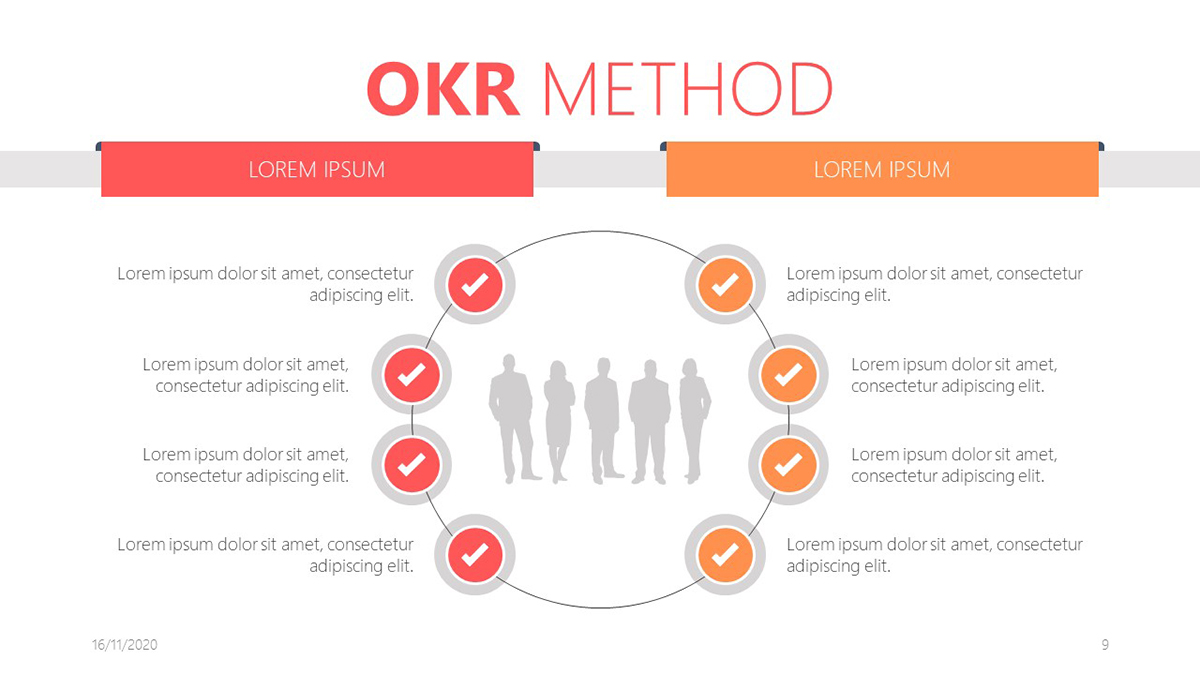 Objectives and Key Results (OKR) is a goal-setting system that makes you focus on your annual goals and how to make them happen. First, you set your Objectives, which should answer: What do you want to achieve next year? And then your Key Results or the measurable ways you can prove you're achieving the objectives. Here's a simple OKR example:
Objective: Improve your brand presence online
Key Result 1: Hit 200,000 visits to your website every month
Key Result 2: Collaborate with 5 micro-influencers in a product release campaign
Check out this article to learn more about how to set your OKR goals!
Step #3: Define Your Strategies and Actions
Next on your list is the HOW of your plan. Note that in the OKR framework, your Key Results work as strategies for reaching your objectives. This means you can go straight to defining your actions. However, if you're still new to OKRs, use this visual method: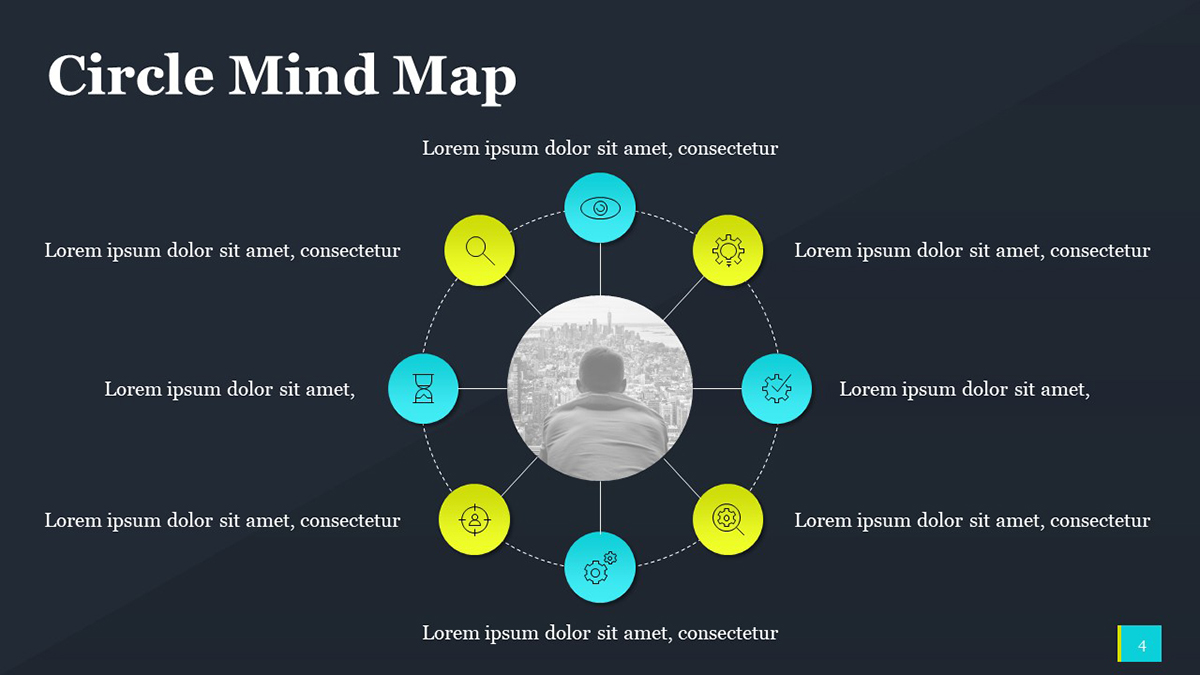 Circle mind maps are simple yet powerful tools to come up with new ideas. Just place your goals at the center and use the branches for the actions your company should take. This is a great way to focus on what you want to accomplish while mapping out your business strategies. Here are some examples: Improving your customer service, targeting a particular niche, or increasing your company's sustainability. Remember that they should be aligned to your goals and broad enough to break them into actions.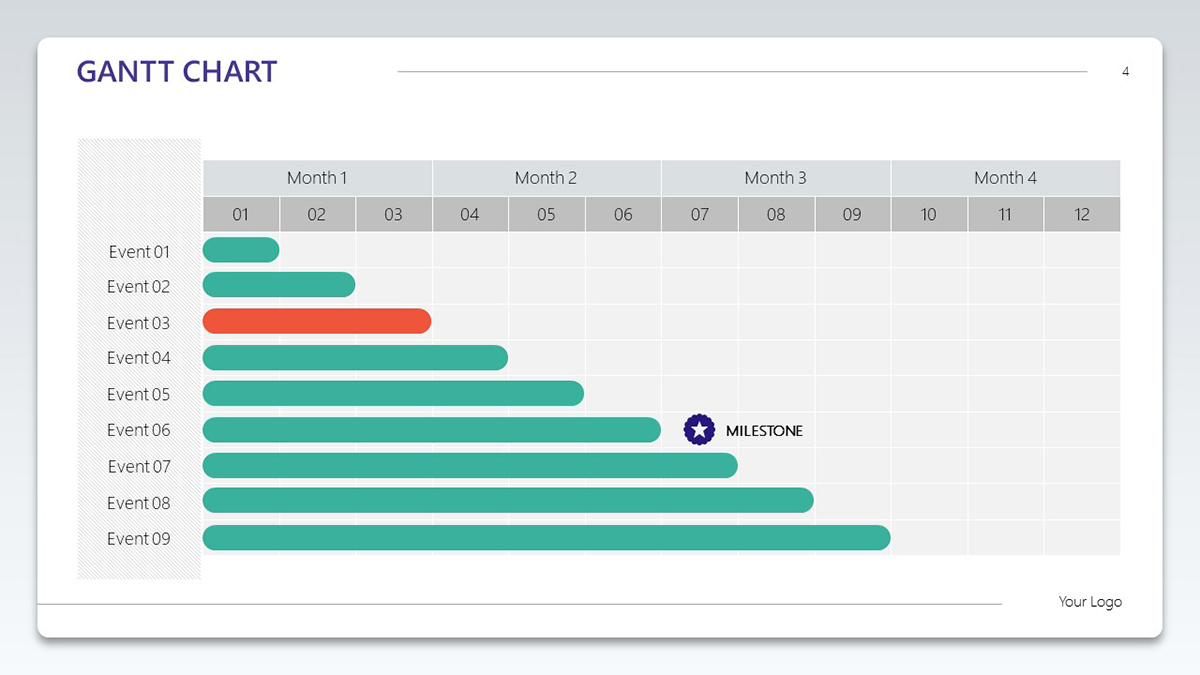 Following, you can use Gantt charts to plan out the actions involved in each strategy. These corporate Gantt charts are perfect to distribute your team activities throughout the year and set monthly or quarterly deadlines. You can also color-code events according to their status. As you can see, Gantt charts are an easy way to organize strategies and actions for the annual business plan.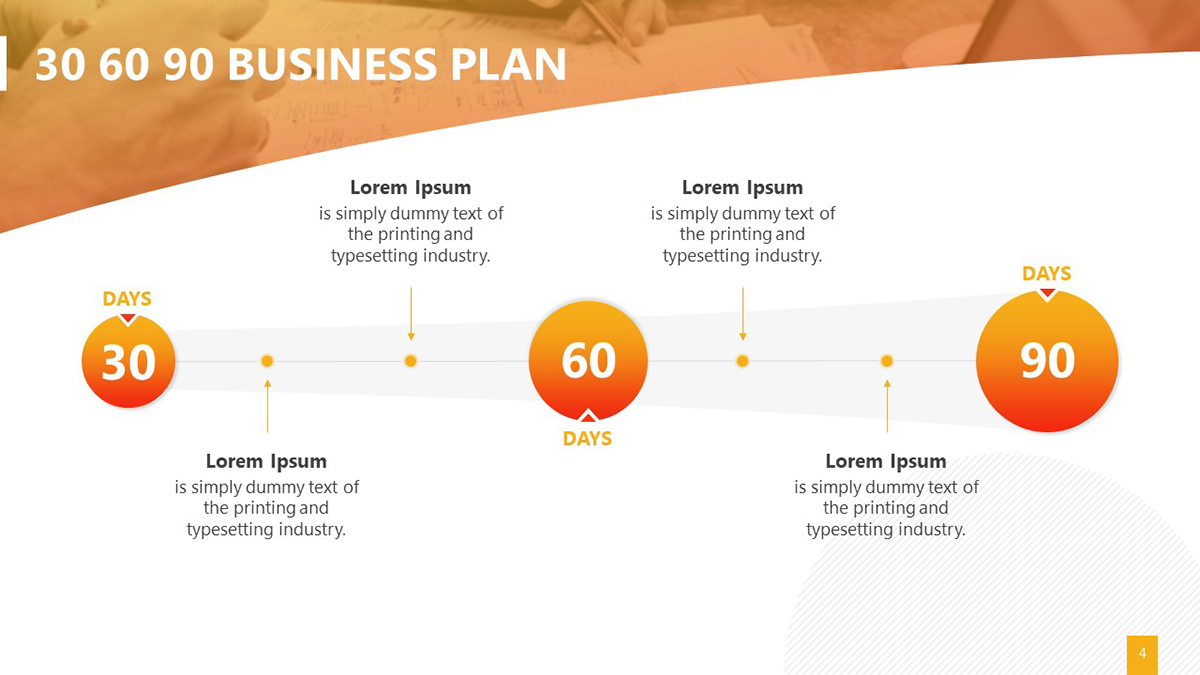 And here's an extra annual planning template! If you want to group your objectives, strategies, and actions in a single place, check out the 30 60 90 business plan template. It has creative timelines, a table chart, milestone slides, and more to showcase everything you've worked on so far. The great thing about a 30-60-90 plan is that it allows you to implement quickly and test your plan in the first 3 months. This way you can see if you're on the right path to close the gap between where you are and where you want to be next year.
Step #4: Share the Action Plan with your Team
One of the top reasons plans fail is because there's no clear implementation strategy. Thus, it becomes hard – if not impossible- to integrate the annual plan into the day-to-day operations. Luckily, we've addressed all this in step #3, but there's still one thing left: communicate the HOW to your team.
What's the use of putting together a great annual plan if you can't execute it, right? That's why a detailed action plan is key to help your staff understand how their efforts contribute to the company's success.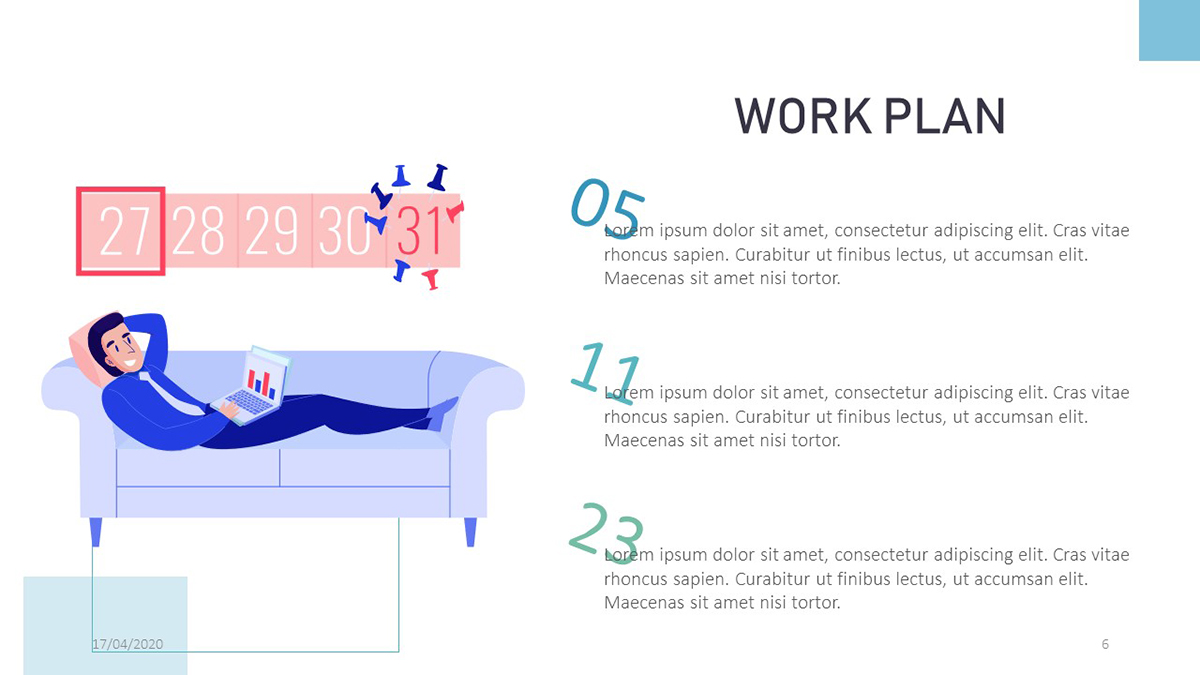 And when it comes to sharing a work plan, this template is a must-have in your annual planning toolkit. The Work Plan PowerPoint template will help you showcase the next projects and activities. You can include business goals and key results so everyone knows what the company expects from them. And the best thing is that it's full of engaging visual elements to hold your team's attention exactly where you want it to be.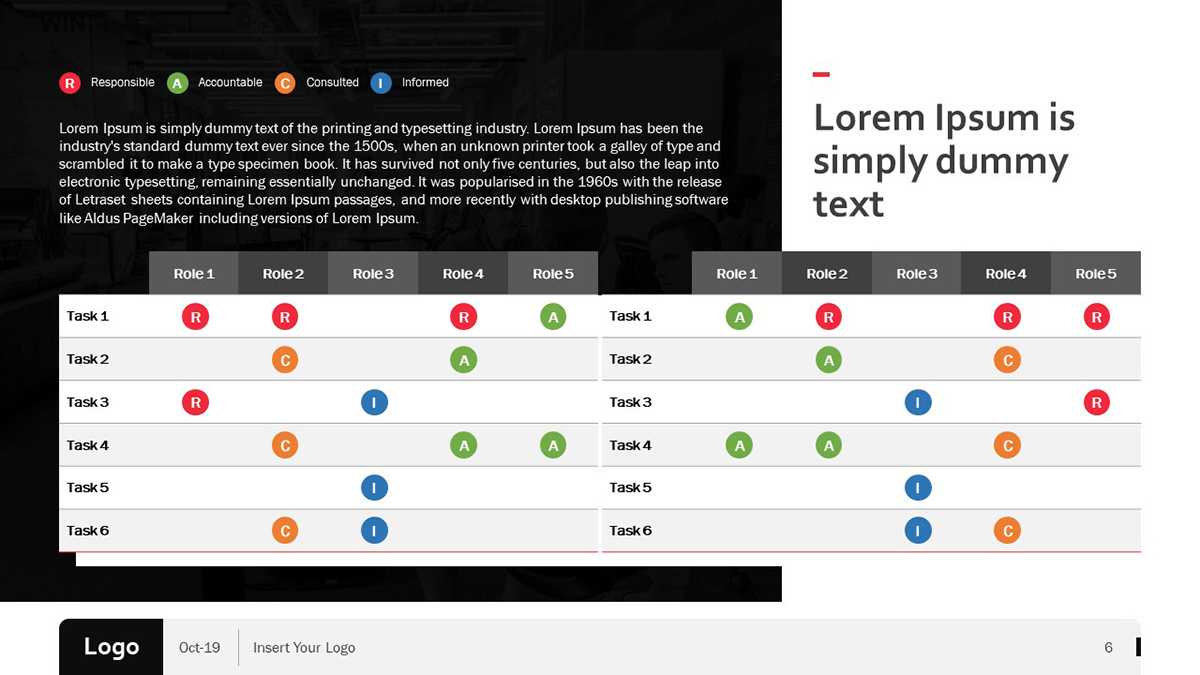 However, this stage is not only about stating what needs to be done, but also who is responsible for each action. To keep a common understanding of who does what in your plan, use the RACI Matrix template. With these charts you'll be able to distribute tasks evenly and assign key responsibilities according to the RACI criteria: Responsible, Accountable, Consulted, and Informed. As a leader, you know how crucial effective communication is when managing teams, for that reason a RACI Matrix could be a great addition to the delivery of your action plan.
At this point, we've covered from activities and resources to deadlines and roles, which leaves your team ready to carry out the annual business plan.
Step #5: Implement and Review
The most common mistake in planning is believing that it ends when everything is up and running. And sure, it's a huge accomplishment that what you had on paper is being executed in the real world. But don't let that fool you! Your annual plan has one step more: Review the results.
The purpose of this stage is to evaluate the performance of your plan and determine whether your annual objectives were met. And, although most people do this at the end of the year, a recommended practice is to conduct these reviews every three months. This gives you the opportunity to see what's working or not early in the year and adjust the direction of your actions on time.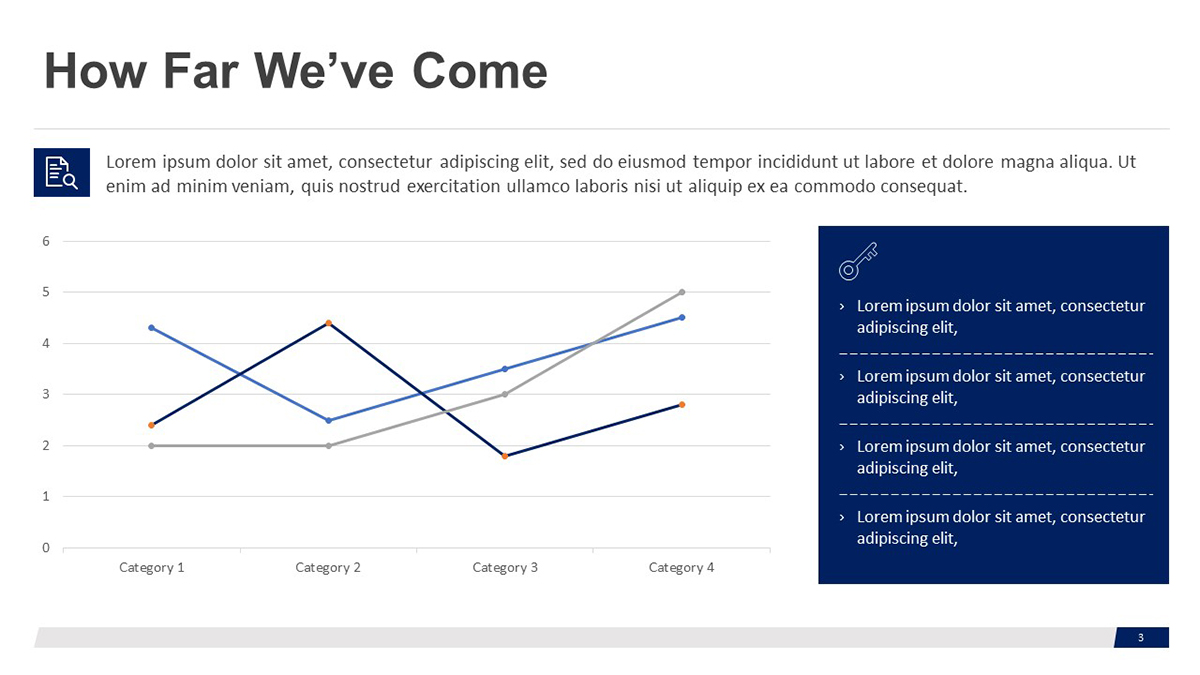 Use the Quarterly Business Review template to compare your current metrics to the objectives you've established in step #2. It has roadmaps and data charts to review your business performance, analyze quarterly projects, and monitor your team's progress. Plus, with this corporate template, you'll be ready to present early results to key investors or any other stakeholder interested in how the company is doing.
And there you have it: The 5-step annual planning process! But remember that it works like a cycle. Planning is iterative: you ideate, execute, review, and take what you've learned from the experience back to step #1. This way you're able to gain insights on what works best and craft stronger annual plans each year.
PRO TIP: How to Really Nail your Annual Planning?
Traditionally, people associate annual plans with large documents. The ones loaded with data and projections about the company. And while it's important to have your annual plan in a well-organized document; this doesn't add much to step #4: Sharing the action plan with your team.
Think about it: On top of their day-to-day tasks, will your team be able to read a text-heavy document from cover to cover? Of course not! And a huge part of your annual plan success involves getting everyone on board and excited about the upcoming projects. So, how about making your annual plan a presentation instead?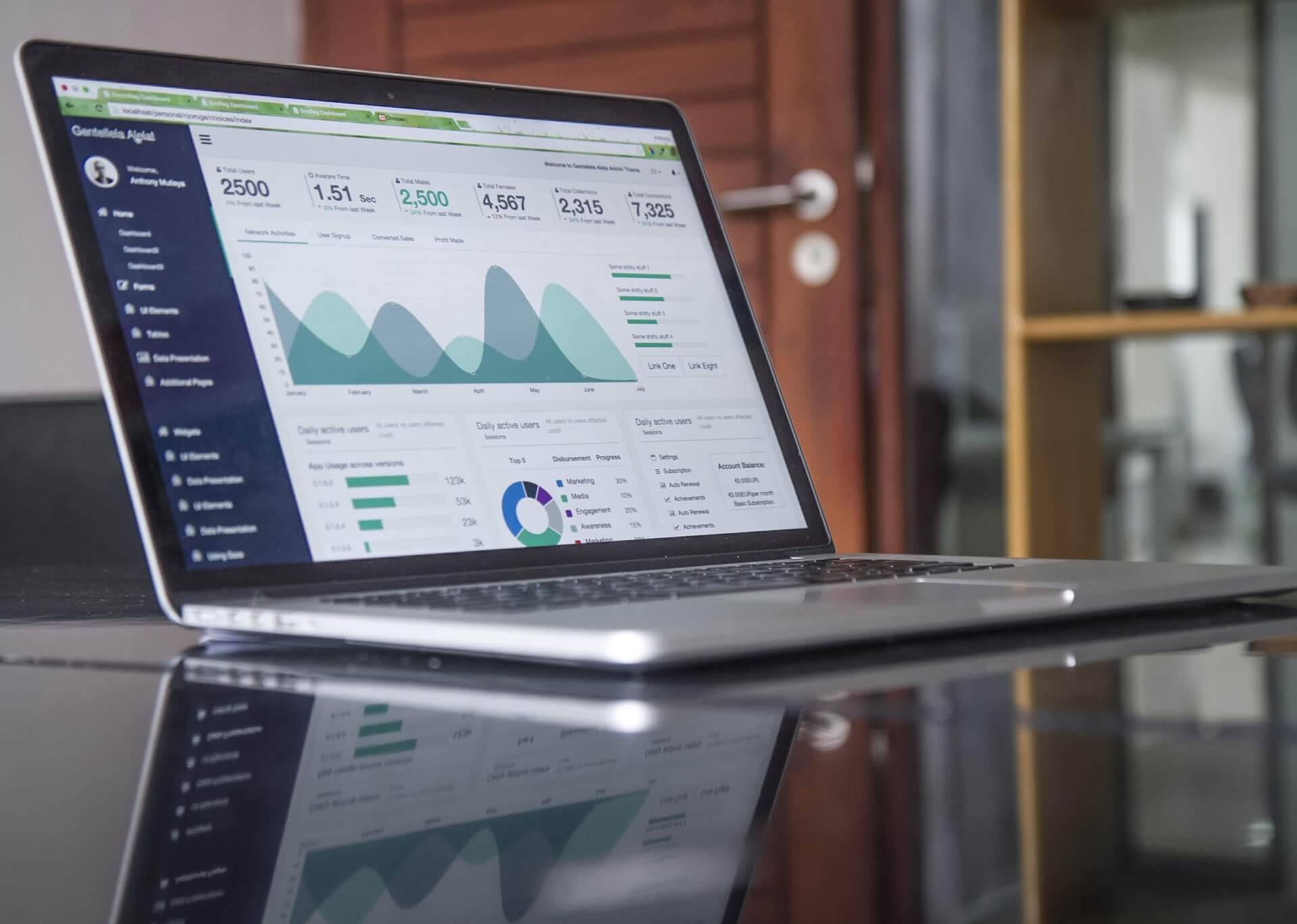 With an annual plan presentation, you'll have control over how the company vision is delivered than through a Word document. This is also a great opportunity to motivate your team over what's to come and resolve any question they might have. And what's even more important: By the end of the day, you'll make sure everyone is on the same page about the company's direction for the upcoming year. It's a win-win!
You can start building your presentation right now with the annual planning templates you've seen above. They're all from Templates by 24Slides, our platform of free PowerPoint resources. Here you can download thousands of corporate PowerPoint templates and even opt for templates according to the industry you work in! Look at these examples:
Digital Marketing Agency PowerPoint Presentation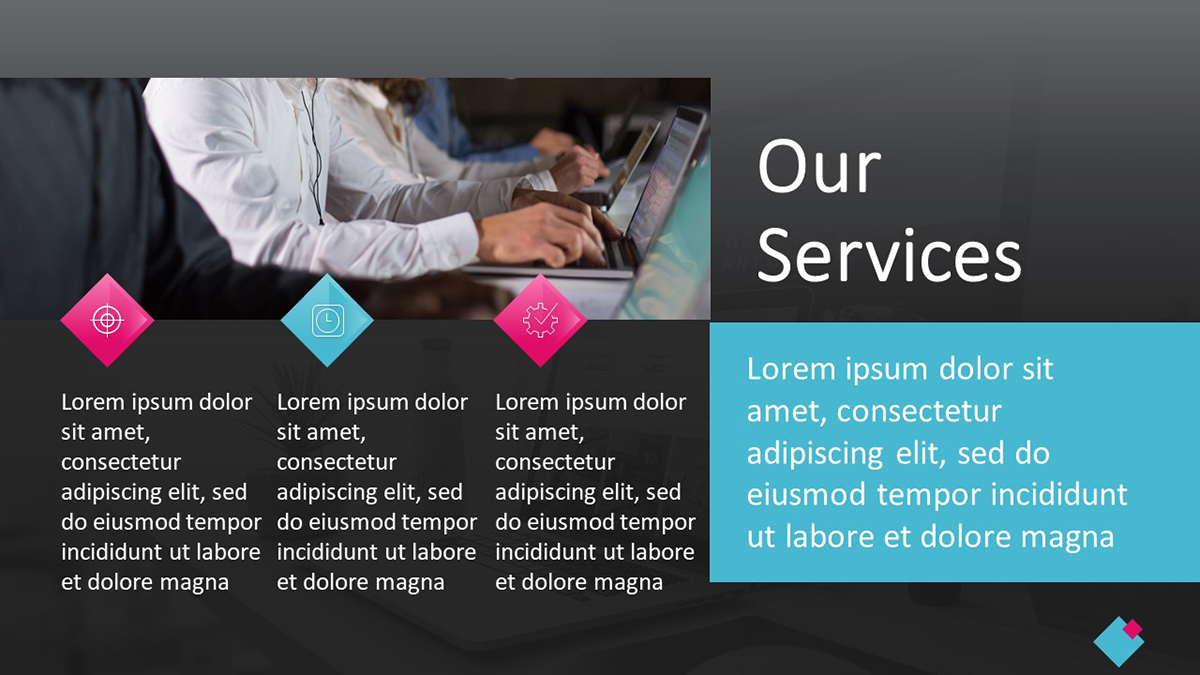 Digital marketing agencies move in a fast-evolving sector and it's important that they refresh their strategies and services every now and then. With this dark-themed template agencies can showcase all they envision for the future and share the guidelines to make it happen. There are elegant visual elements like diagrams and lists to help deliver a solid business plan presentation.
Mobile Banking PowerPoint Presentation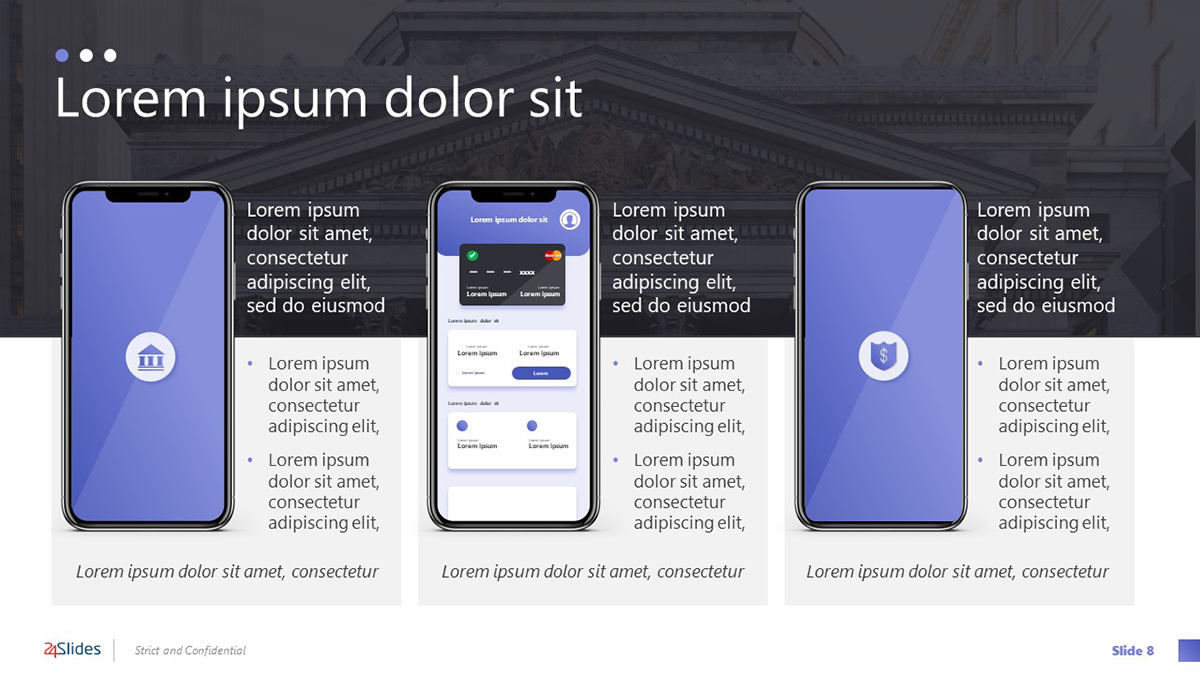 This eye-catching template is for companies in the banking industry! If a mobile app is in the works, this creative template is ideal to share the plan with your team. It comes with amazing roadmaps, circle diagrams, and data-driven charts to display every detail of your annual plan. It even features mobile phone and tablet mockups! In short, the most complete presentation template you'll find on mobile banking services.
Remote Onboarding PowerPoint Presentation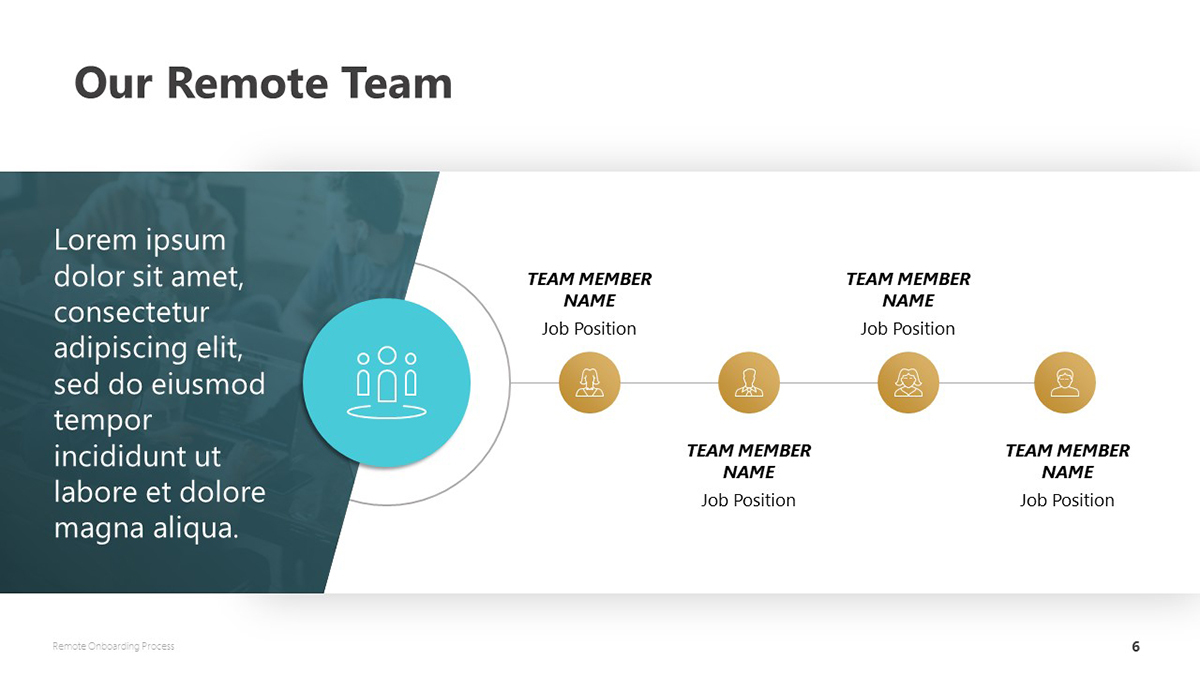 With the increase of remote work, it's not difficult to guess that onboarding processes will need some adapting too. If your company plans for next year include the transition to remote onboarding, this template is for you. You'll be able to show project goals, the open positions for each area, the steps to establish a new employee onboarding program, and more.
E-commerce Icon Set for Presentations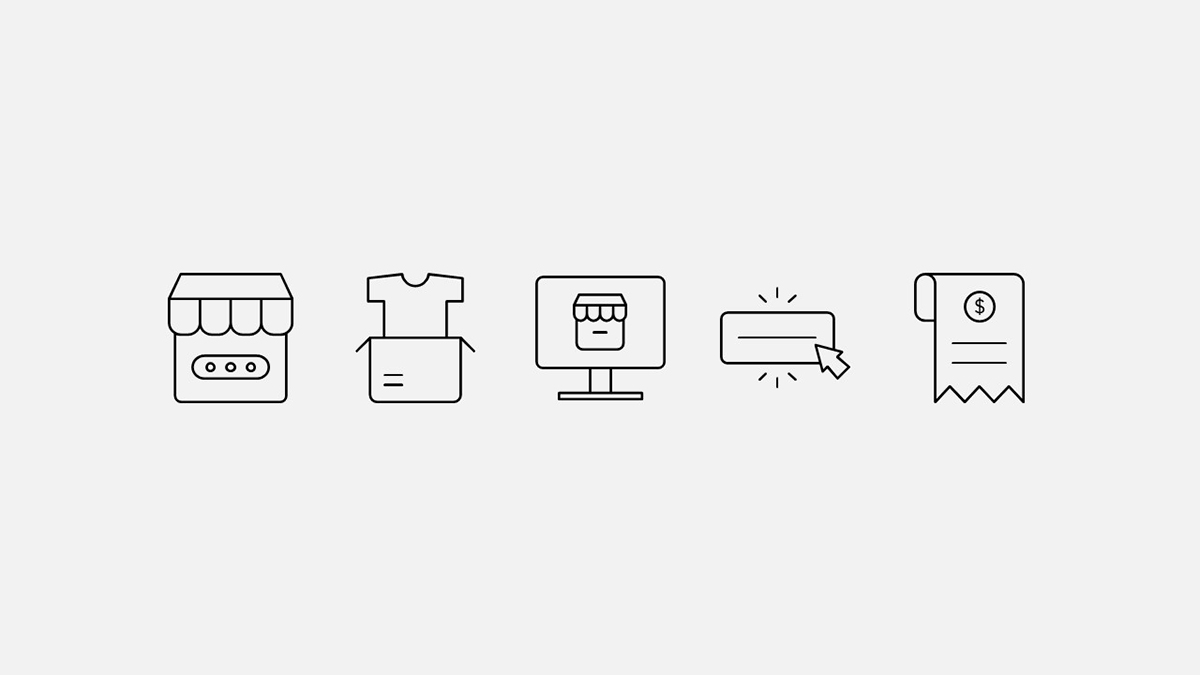 But presentation templates are not the only thing you can find on our Templates by 24Slides platform. There are also vector icons for your slides. Like the ones on top! E-commerce and online businesses can now use PowerPoint icons to enhance their annual plan presentation. They work wonders for showing processes, new site features or to easily explain something that otherwise would involve large chunks of text. Use them wisely!
Professional PowerPoint Design for your 2021 Annual Plan
Annual planning templates are definitely a great idea, but what happens when fiddling with PowerPoint the entire weekend is not your thing? Well, there's an option for that too: Get your own custom annual plan presentation! Here at 24Slides, our PowerPoint designers can create a fully customized presentation for you. This means that instead of showing your strategies in old-fashioned bullet points, you'll get to deliver your annual plan through a delightful visual experience for everyone. Including fussy managers and investors!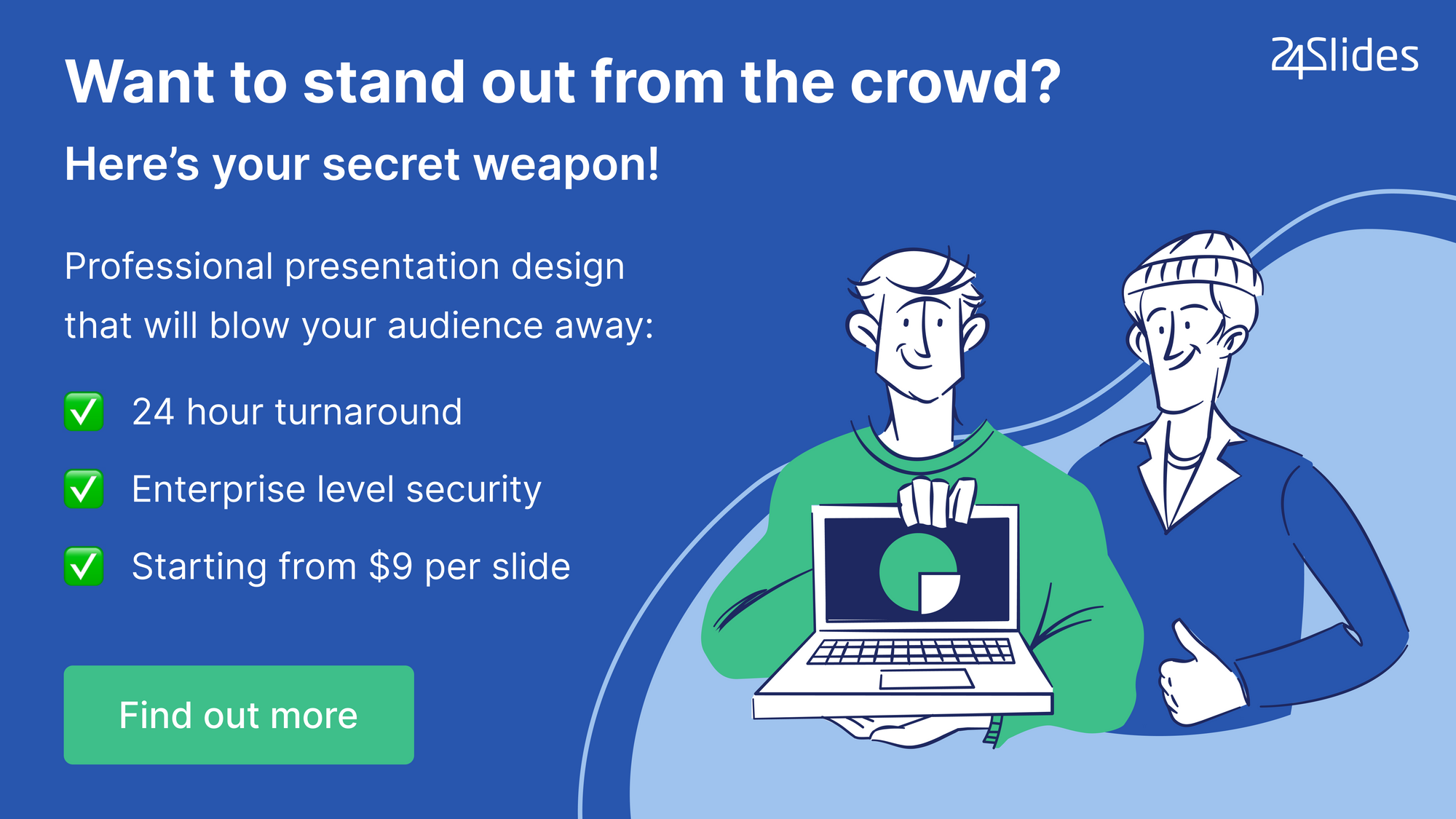 You send us average PowerPoint slides…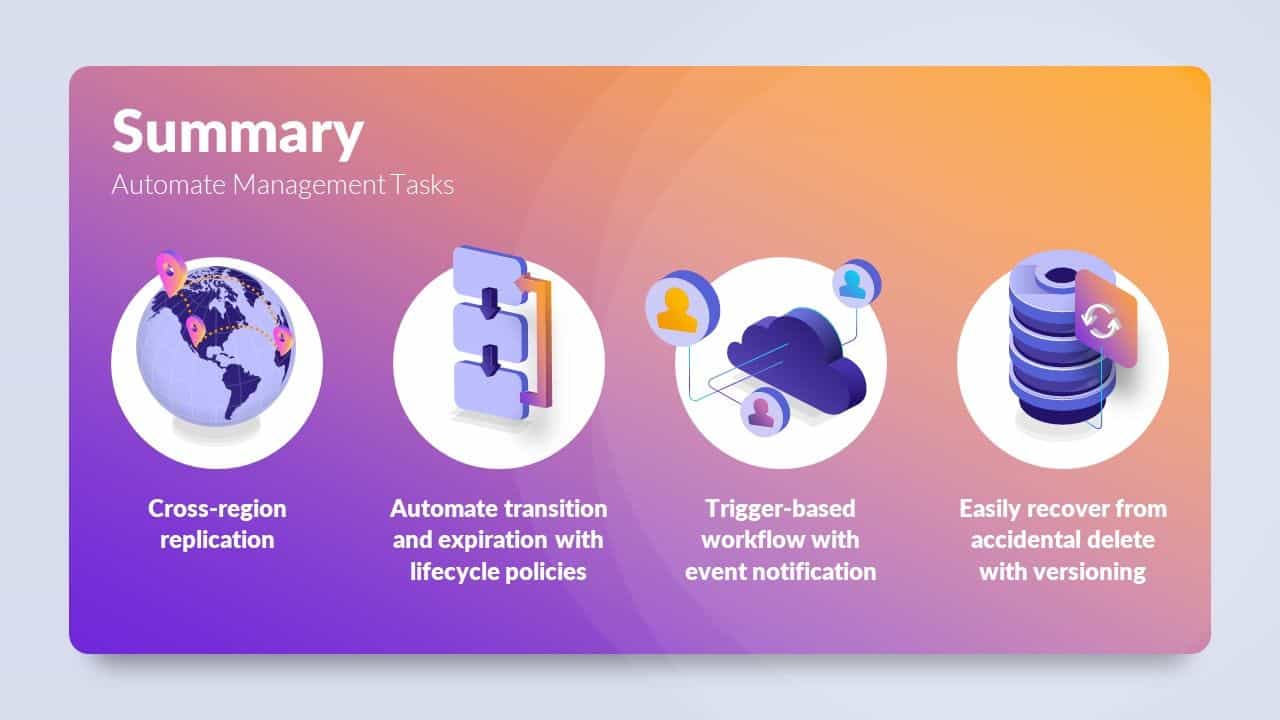 …and we give you extraordinary results – in just 24 hours!
Check out the 24Slides PowerPoint design services and take your annual plan presentation to the next level!