14+ Free Purple PowerPoint Templates!
Purple usually conveys royalty, ambitiousness, and creativity. That's some very interesting connotations for a presentation's color scheme! Use purple in your slides to make a presentation that will stand out from the crowd. Here you'll find some of the very best purple PowerPoint templates you can find online and download completely free of charge.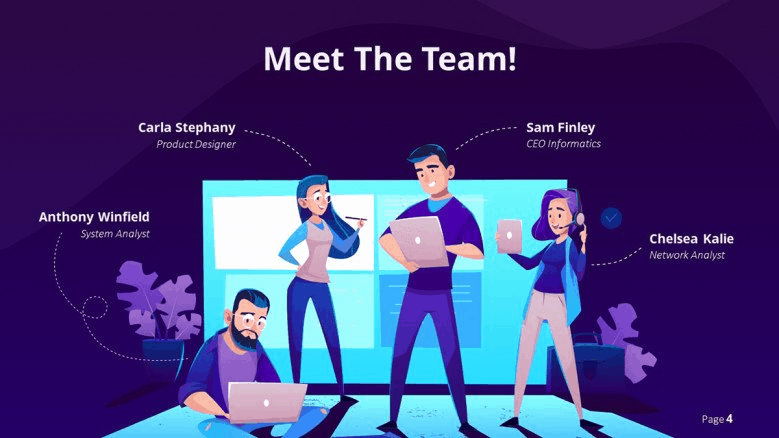 Purple is not a color often found in nature, which makes for a very interesting story and symbolism. Since it's so rare, purple is often related to royalty, magic, mystery, and creativity. But purple can often also represent harmony, as it's the perfect mix between red and blue. By changing the amount of red and blue, it can create very different kinds of purple tones! A more blue-purple will fit with cooler color tones, while a red-purple tone is warmer.
This makes purple easy to combine with many different colors, and an outstandingly versatile color to use in your presentations. Whether it is in just some small details and specific elements, or on your whole PowerPoint presentation's background, purple can help you create a unique and eye-catching design to wow your audience.
If any of these Purple PowerPoint templates catches your eye, you're in luck! You can download any of these completely for free in our Templates by 24Slides platform. You just need to register, and you'll be able to download not only these but any template you like, all of them if you want! Mix and match slides from different PowerPoint templates to create a customized presentation that fits perfectly your needs.
Purple Business PowerPoint Templates
While not a very common color, purple can be a great option for your business presentation! You can use it to convey creativity and innovation. Or go for a more blue-toned purple and project professionalism too! Dark-colored backgrounds make for really unique PowerPoint presentations and can help your information pop up even more.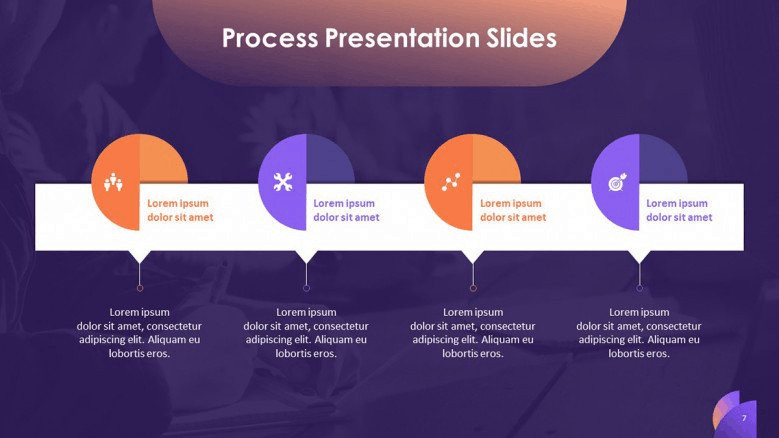 In this purple PowerPoint template, you'll find different slide designs perfect for conveying all kinds of processes and operations. You'll find both slides with all-purple backgrounds as well as more traditional slides with just purple details. Whether you want just one slide to add to your own, or use the complete template pack as a presentation, these slides will help you convey all your information in the clearer way possible.
Technology is one of the fastest-growing industries nowadays. If you want to make a tech-themed presentation that coveys all your creativity, then this purple background PowerPoint template is the one for you! Its playful design will help you convey the innovative mindset of a truly successful tech business.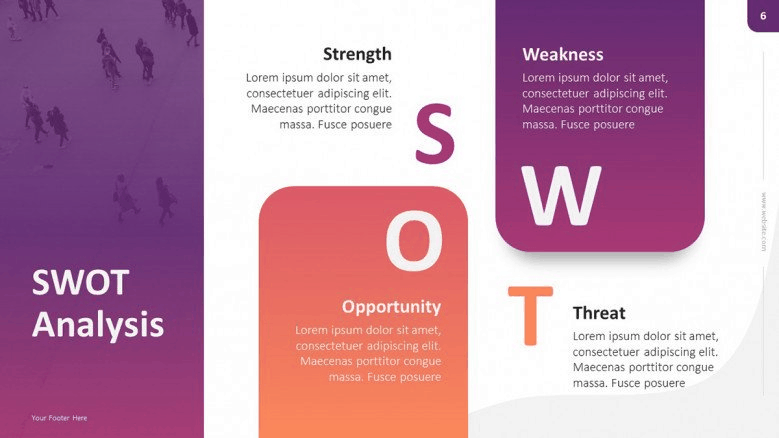 If you want a presentation on the more magenta side of purple tones, then check out this warm colors template. This marketing PowerPoint template has all the tools you might need to share your strategy with your team. Plus, its combination of purple and orange will make for a vibrant presentation that your audience won't forget easily!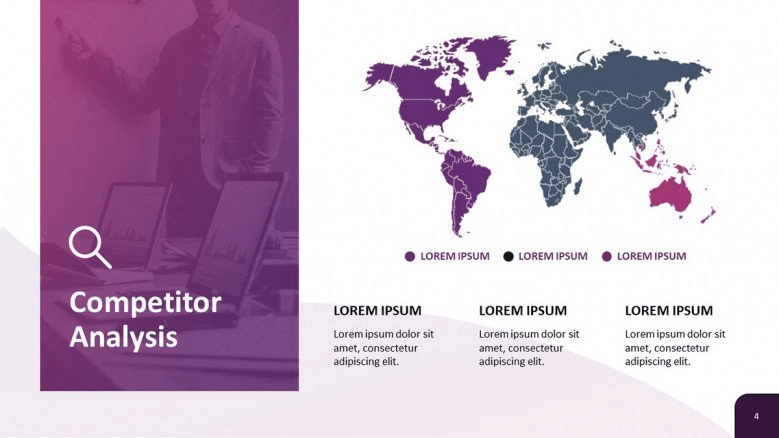 And talking about warm colors, this purple PowerPoint template could be the perfect complement! Use these eggplant color based slides to create a presentation that is both professional and striking. It includes several different graphs and charts so you can add all the information concerning your business in the most visually appealing way.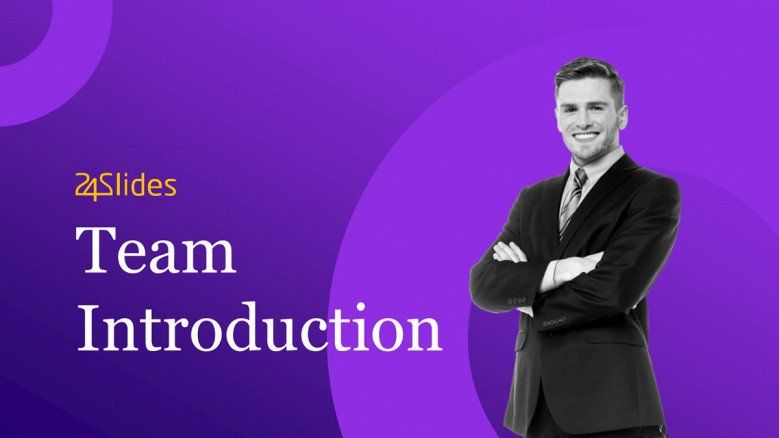 Introducing your team can be key in winning your potential investors and clients' trust. The slides of these purple PowerPoint template will help you highlight your team's achievements and experience in a visually engaging way. Showcase your team and your business portfolio with this amazing violet and yellow design. You can rest assured that it'll catch your audience's attention from the get-go!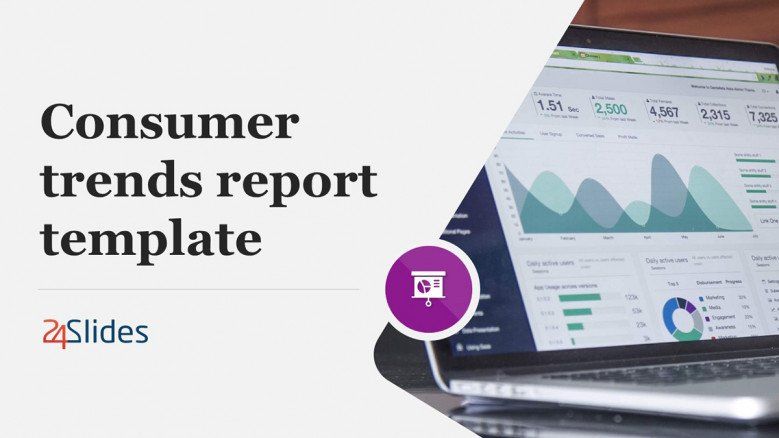 If you're looking for a professional, corporate-looking presentation with just some specks of purple, you're in luck! This PowerPoint template is perfect for creating a sober, polished presentation that still conveys creativity and innovation. Use its circle, bar, and spider graphs to showcase all your market research and wow your audience.
Purple Charts PowerPoint Templates
Charts and graphs are some of the most useful tools PowerPoint offers. They allow you to convey data in a more friendly, digestible way while remaining accurate. Graphs and charts are great for showing patterns and helping your audience read through what the numbers really mean.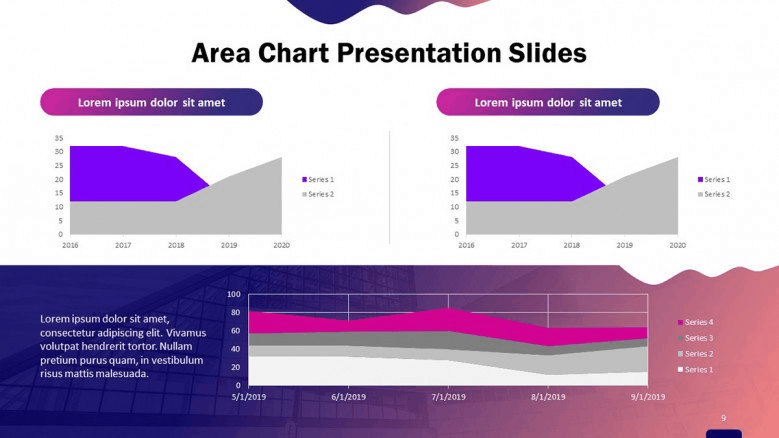 Area charts are great to compare the evolution of different groups or categories over time. Use this purple PowerPoint template pack to add some amazing custom are charts to your presentations. Here you'll find 8 different area graphs designs in purple tones that you can easily add to any presentation.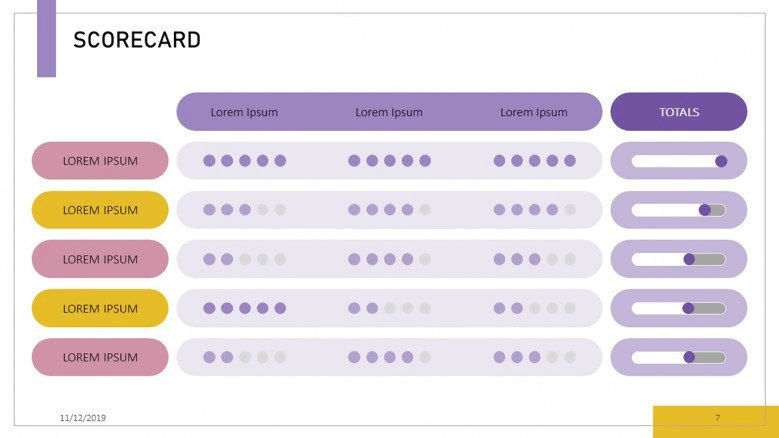 Key Performance Indicators are indicators that show your business is going in the right direction. What KPIs you should use to evaluate progress depend completely on your business and your goals, and what measurements will convey it more effectively. KPIs by definition are trackable. So what better way to display them in your presentation than with a chart? Use any of these 7 KPI chart templates to take your presentation to a whole new level.
Showing how your company is organized can be a huge plus for explaining how your business works and who is responsible for what. Use these purple PowerPoint template charts to showcase your company's organization in a more visually appealing way. Its purple-blue design gives the perfect mix of professionalism and creativity!
Purple Themed PowerPoint Templates
While these purple PowerPoint templates are not specifically designed for business, their amazing designs will definitely make your wish for an occasion to use them! Share your events organization, education plan, and New Year's Eve celebration with these unique PowerPoint designs.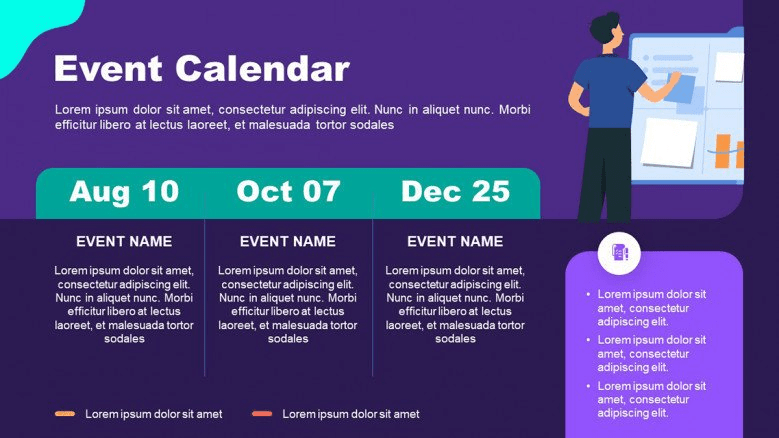 If you're organizing an event, it's vital that every potential person interested is able to easily identify the date and schedule it's planned. This purple PowerPoint template will help you showcase all the information you might need concerning the planning process and schedule of your event. From weekly timelines to monthly calendars, this template pack's got your back!
We humans never stop learning! That's why if you're planning academic activities or looking at the educational offer, you have all the tools available to carefully plan your goals. This purple PowerPoint template has a fun school theme that will help you showcase all your information concerning education.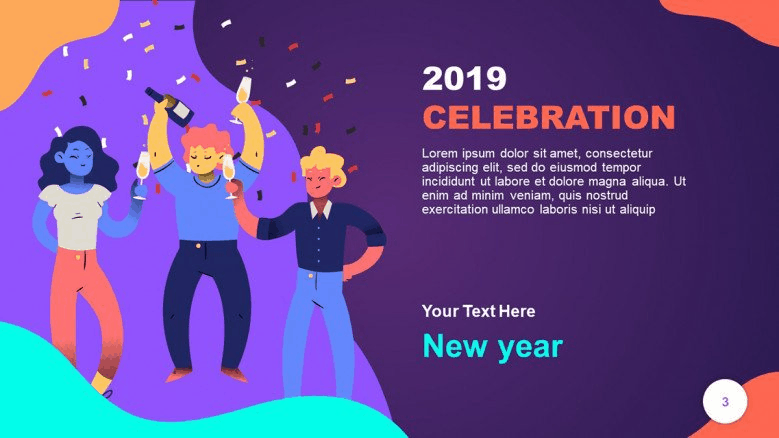 And since the end of the year is so close, we can't forget about New Year's Eve celebrations! Say goodbye to this year and begin next with the right foot with this lively purple PowerPoint template.
Purple Icons PowerPoint Icons
Icons are an amazing way to effectively use space in your presentation's slides. Icons help you convey complex ideas and concepts in an eye-catching way. They are the perfect visual complement to give your presentation a more polished, professional look.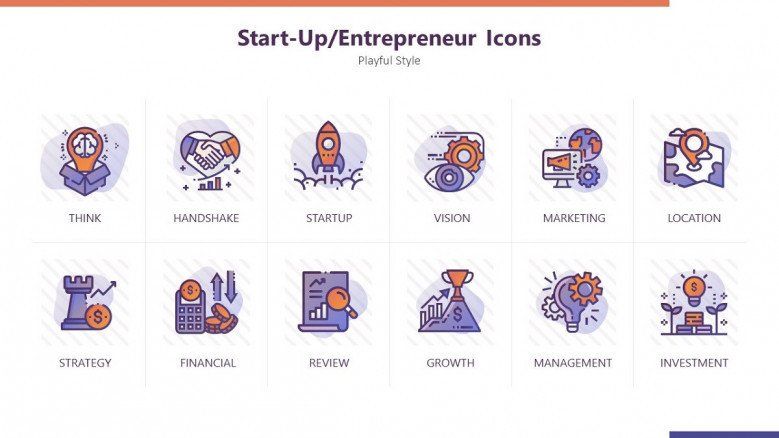 If you want a design that will make for a one-of-a-kind presentation, try these purple PowerPoint icons templates! These icons will help you convey business-related concepts and terminology. Plus, they look great! Their unique design will help you get your audience's attention and help them focus on what's really important on each slide.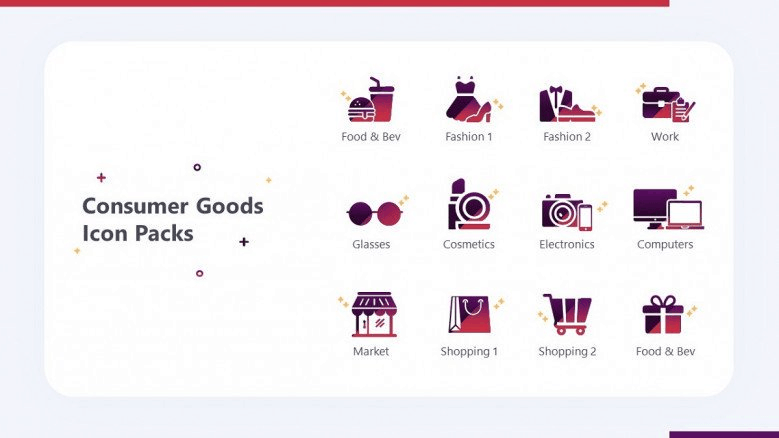 If you're working on a presentation concerning any kind of consumer goods industry, then you might want to take a look at these icons! This free purple PowerPoint template includes 12 different designs that will perfectly complement your presentation. And their purple-pink vibrant design will help you infuse life into your slides.
Get Your Own Customized PowerPoint Presentations
Remember that all our PowerPoint templates are easily editable. If there's something you don't quite like, you can always take it out or change it! So if you don't find the perfect purple PowerPoint template in this list, don't worry! There are hundreds of amazing PowerPoint presentations you can download for free in Templates by 24Slides, and you can easily make them purple too! Create your own color palette to give them a professional look and edit the templates to customize your presentations.
However, editing slides still takes some time. If you want to completely forget about the chore of making PowerPoint presentations, why not call the experts? 24Slides offers customized PowerPoint presentation design services. Our experts work with some of the biggest companies worldwide. They'll work on your slides and make sure that they don't only convey all your information perfectly, but also your brand identity and anything else you want! A good PowerPoint design can make or break a presentation and can help you look more polished, professional, and trustworthy. Do you want a presentation that will stay in your audience's mind long after it's done? You've got it!