The Web's Best Free Business PowerPoint Templates
Your search for the web's best free business PowerPoint templates has just come to an end. In this article, you're going to learn how to write a business report presentation, get plenty of new business-themed presentation ideas, and of course, you'll get your links to the top PowerPoint templates for your business presentations. Before we get to the main topic, however, let's go through a few tips you can follow to spruce up your business presentation!
How To Write A Business Report Presentation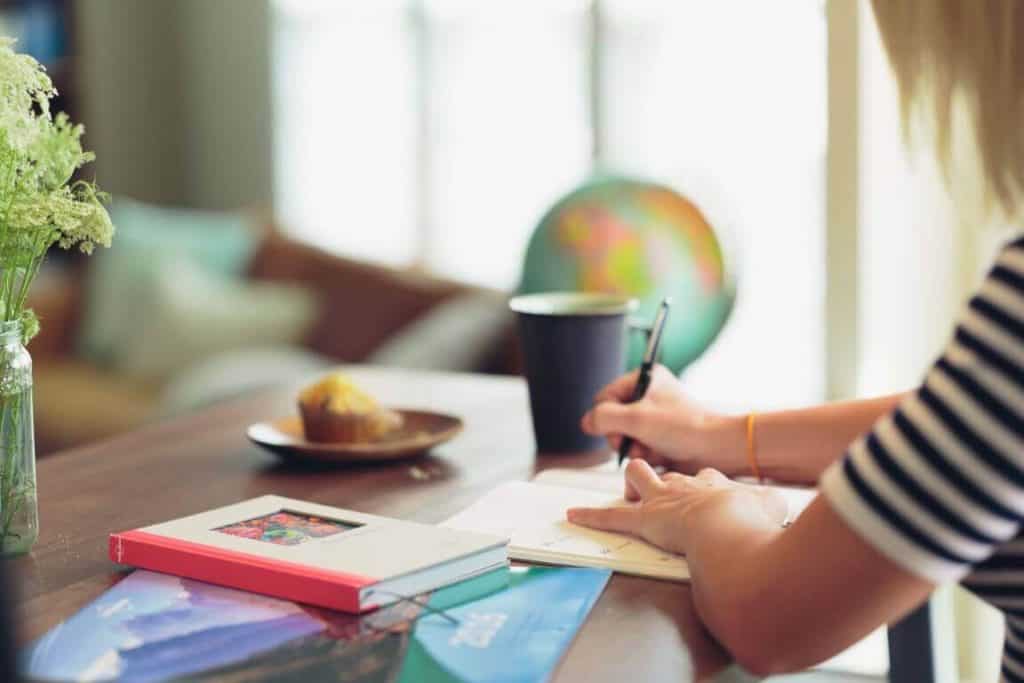 Your business presentation success will depend on how well you write your presentation report. It's basically the backbone of your entire presentation. If you make a mess of the business report writing aspect, then you're going to end up botching your entire presentation as well. So, here's how you write a presentation report that will keep your audience hooked from start to finish!
Research your topic thoroughly and organize the information collected
A well-researched presentation is a must. You can't just go off spouting facts and figures without the proof to back it up. If you need to, cite your sources within your presentation itself. Otherwise, you can always include it in your presentation handout.
When you do your research, you're probably going to collect a ton of information. Some may not be related at all to your main topic or may disrupt your presentation's overall flow. This is why organizing the data you've collected in your research is important. It lets you decide which information goes in the presentation and which gets cut out.
Know more about your audience
Knowing who's going to be sitting in your presentation is important too. It will help you create a presentation that's going to speak directly to their needs. You can create an emotional connection with your audience by simply knowing what their pain points are. You can tell stories that they'll be able to relate to, stories that they'll nod along to in agreement. Grabbing your audience's attention is a must, and knowing what makes them tick is the secret to grabbing that attention!
Develop an outline
Your outline is the product of both your topic and audience research. Your outline should tell a compelling story from the introduction to the conclusion. You may need to come up with a few drafts in the beginning. Find out which one will hit the right notes and resonate the most with your audience. At the same time, make sure all the information you'll be presenting is relevant to the topic at hand.
Create a strong, compelling introduction
Your introduction is where your audience decides whether your presentation is worth listening to or not. You've got a few seconds to make an impact. Make your introduction stand out, make it special, make it relatable to everyone in the crowd (or at least a great majority). Use humor if it's something you can pull off. Give your introduction your all – it's either go big or go home at this point!
Flesh out the rest of your presentation report
Once your introduction has done its job, and you've got your audience hooked, then it's time to present the rest. You've done your research, and you've created an outline. Make sure your presentation's main body supports your topic and your introduction. This is where you convince your audience and give them the information they need so they can make an informed decision about your product or service (this is especially true for sales presentations).
If you're doing a presentation of your company's profile, then this is also where you can add the relevant details. You can use a template like this Organizational Chart Template: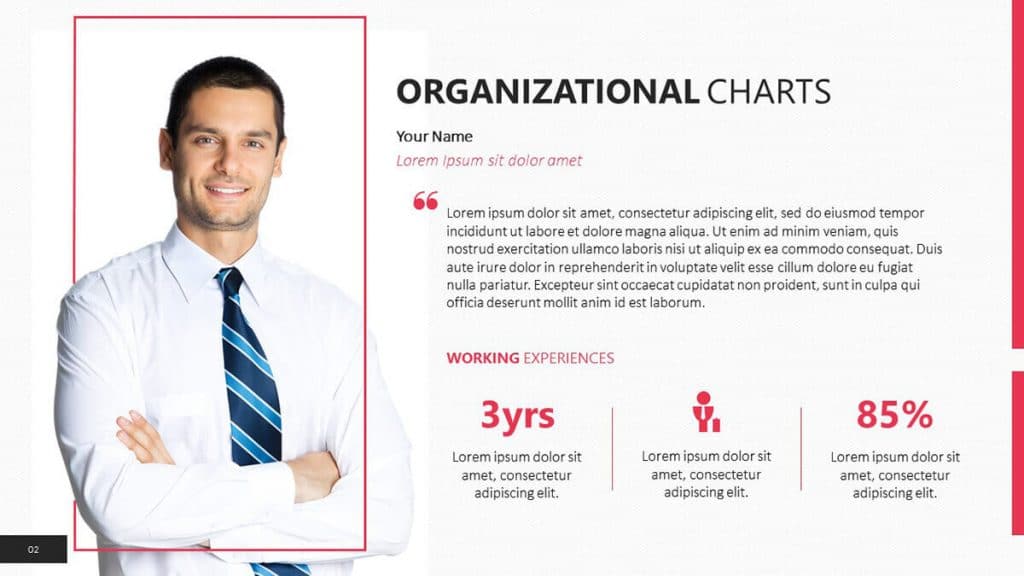 With that said, there are quite a few ways you can go about writing the body of your presentation:
General to specific – you can discuss your main idea on one slide, and on subsequent slides, you can then discuss specific points. You can use a template like Pyramid Chart PowerPoint Template to show hierarchy and order: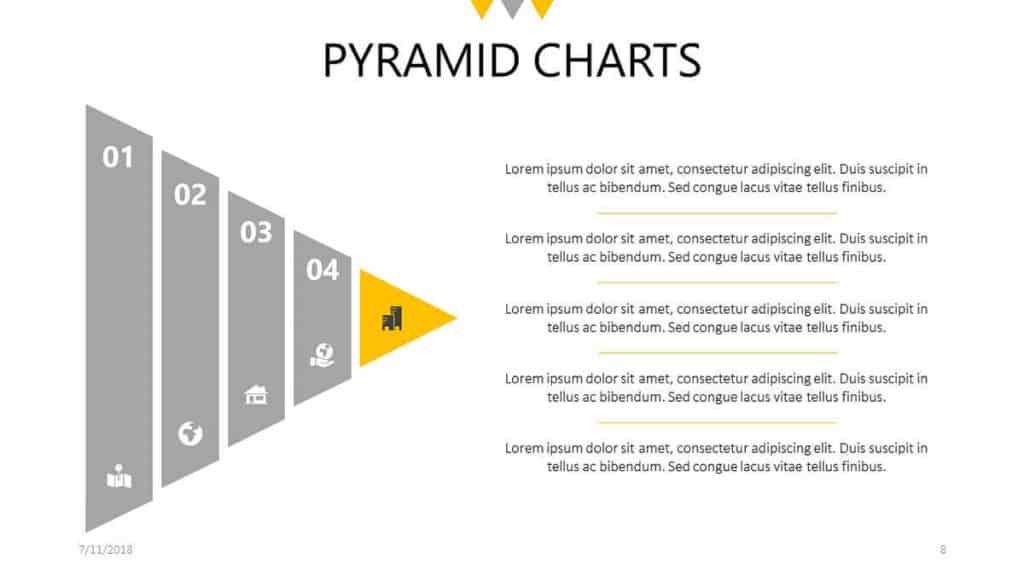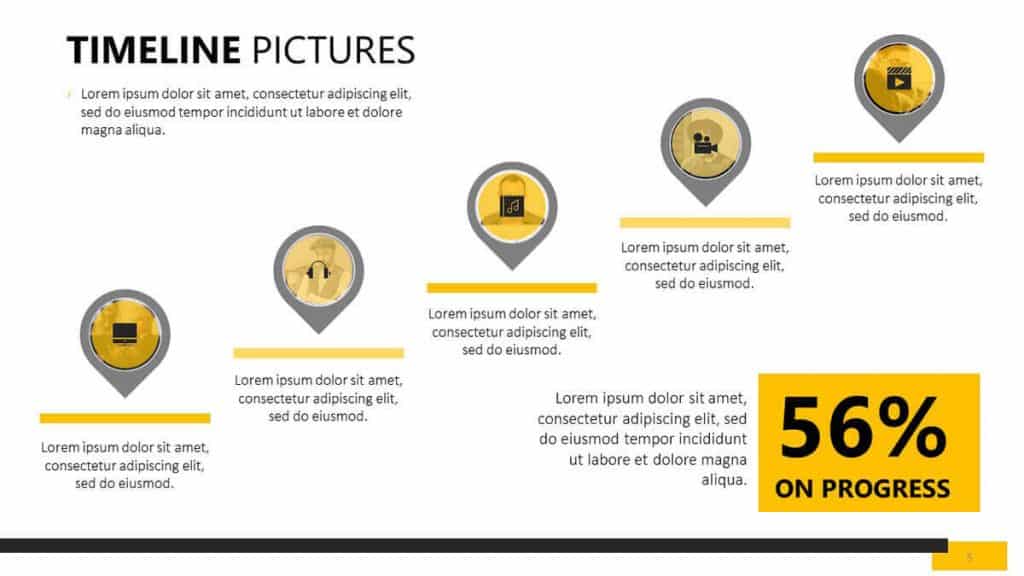 Features and benefits – if you're selling a product or service, then it's important that you cover the features and benefits of whatever it is you're selling. You want people to be able to decide if what you're offering is the right fit for them, so you arm them with that information. There are many different ways you can go about presenting this information. But for starters, you can use a generic business template like our Corporate Package of 20 Slides Template: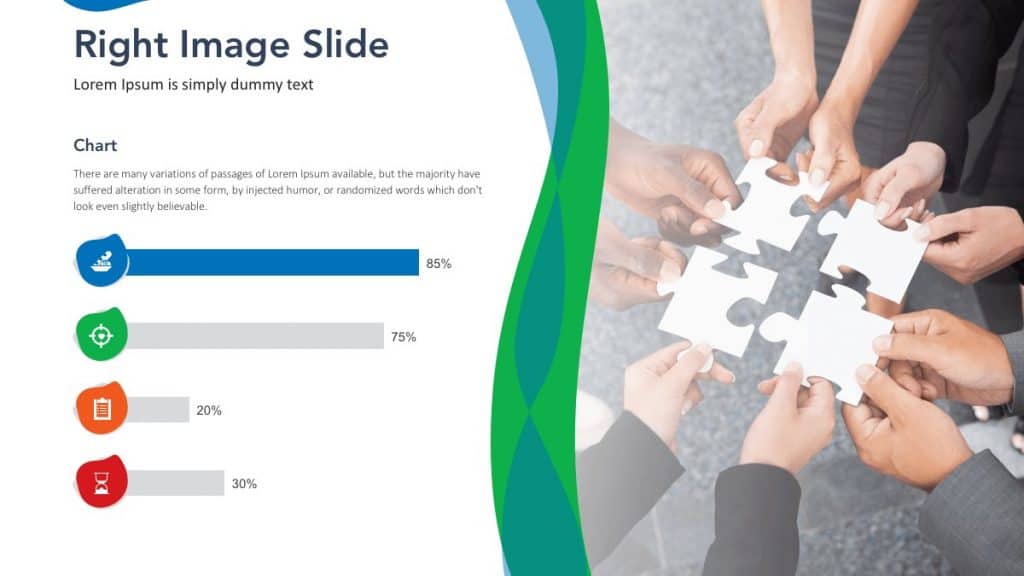 Whichever approach you decide to use, know that organizing your information is key to getting your message understood clearly. Try not to include too many details, discuss only what's important. You don't want to confuse your audience with far too many technical jargons. Make your presentation as relatable and as easy to understand as possible.
End your presentation with a call to action
Your presentation's ending is just as important as your introduction. But the main difference is, it's your last chance. What do you want them to do after they've watched your presentation? If you're trying to get people to jump on board, then you need to end your presentation with a call to action.
Of course, you can't leave your audience hanging. Make sure you thank your audience for their time. While you're busy wrapping up your presentation, you can use our free Thank You Slides PowerPoint Template: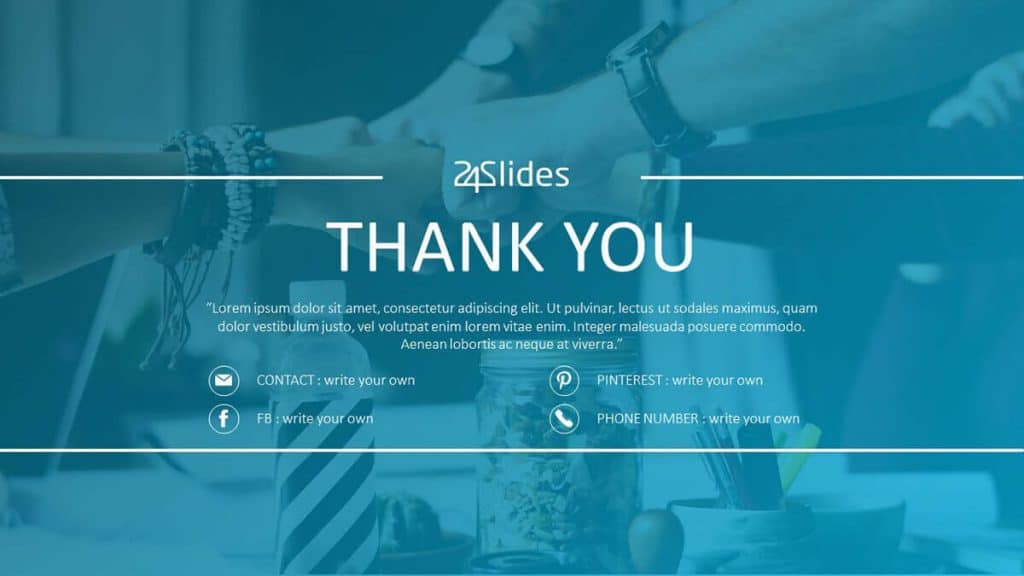 Business Presentation Report Examples
To give you an idea on how presentation reports look like, here are a couple of samples: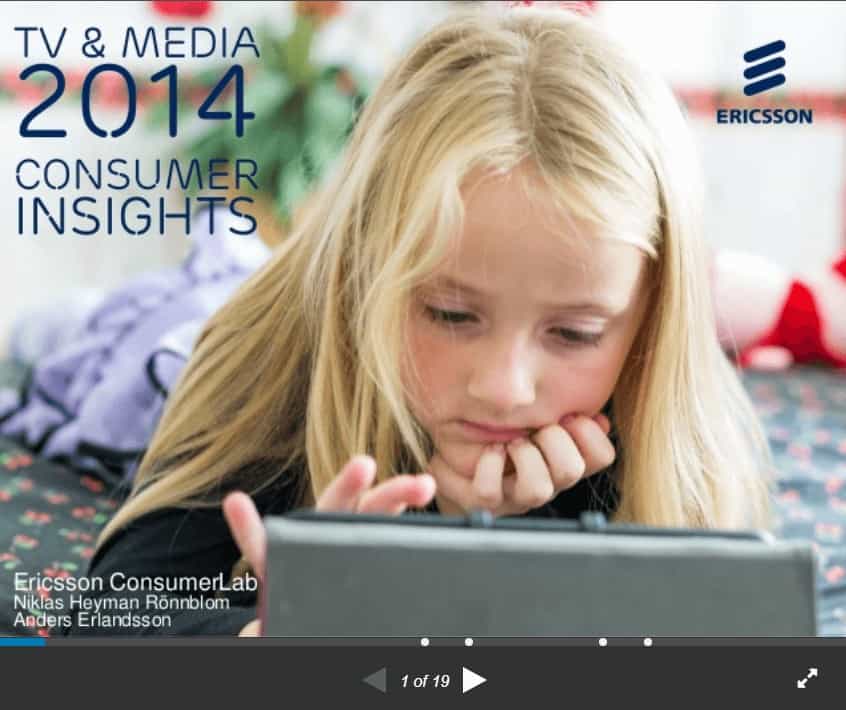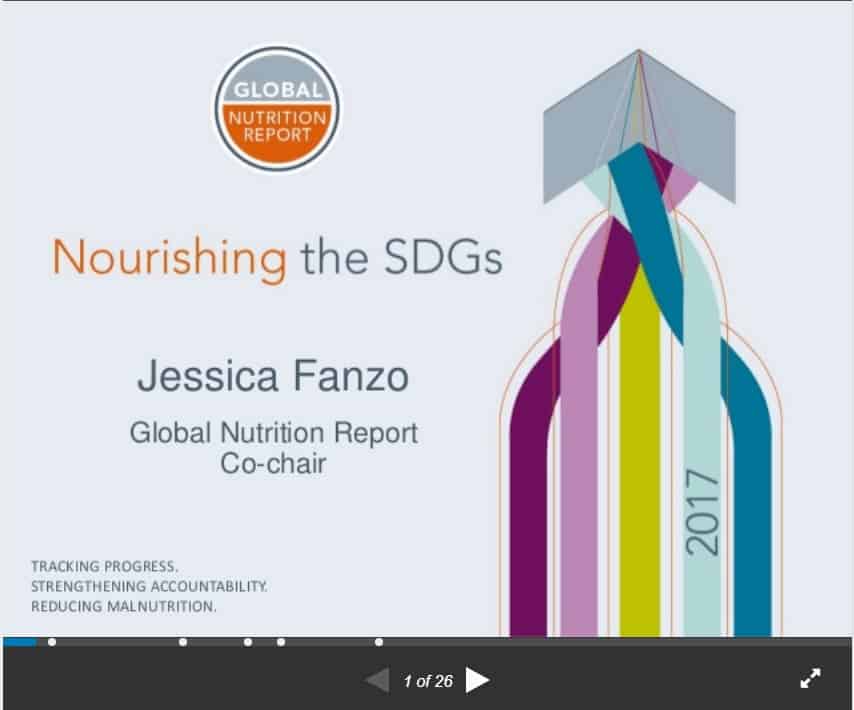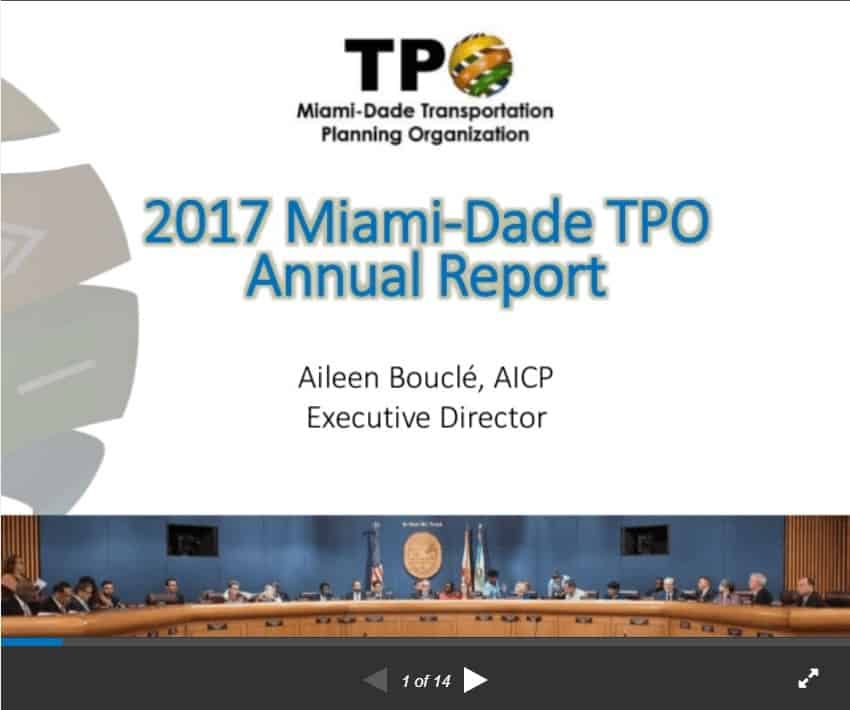 Your presentations do not need to be 10 or 20 slides like the samples above. The overall length of your business presentation report will ultimately depend on a lot of factors, such as the time allotted, your audience's preference, the scope of your topic, and so much more. If you're really strapped for time, you can even do a single slide or a one-page presentation!
PowerPoint Business Report Presentations Templates
You've probably come to expect that free business report presentation templates aren't going to be visually attractive at all. That's maybe because your Google searches in the past have yielded only low-quality templates made by non-professional designers.
There is a saying that goes in the design world that you do get what you pay for. This means if you're looking for free templates, then you shouldn't be expecting high-quality templates at all. However, as you can see in the screenshots we've provided in the previous section, not all free templates are poorly designed.
Our very own in-house designers work hard to design high-quality PowerPoint templates and upload their creations to our Template Hub. Of course, there are other sites out there that provide free, high-quality templates, too.
Here's a list of the top business PowerPoint template providers on the web:
As you can see in the screenshots we've shared in this post, we have a good number (hundreds, actually!) of free, visually-stunning templates in our template hub. And thanks to the overwhelming response and positive feedback we've received from the PowerPoint community, we've made it our mission to upload new templates every single week!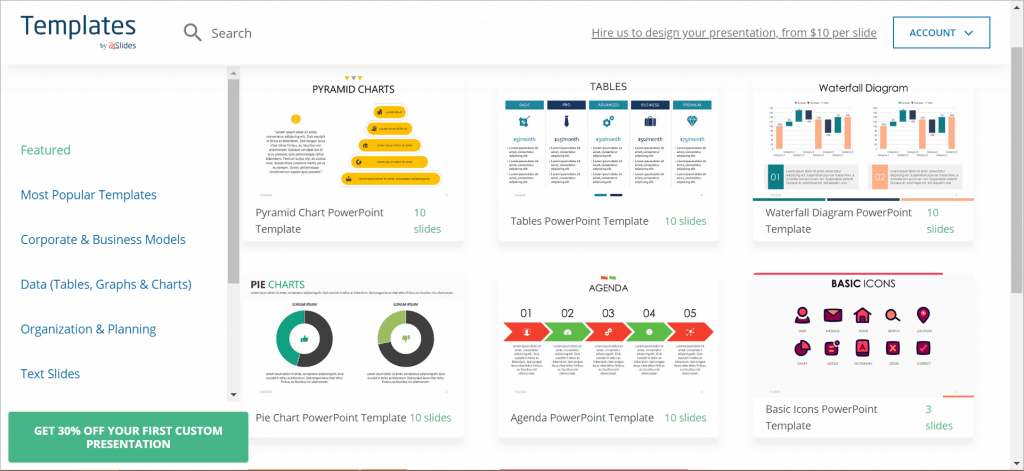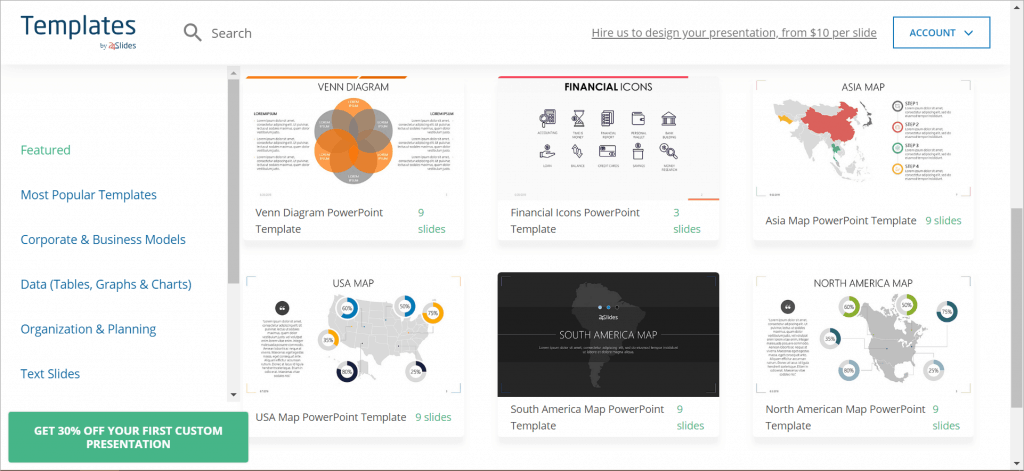 We've categorized our templates into the following: Featured, Most Popular Templates, Corporate and Business Models, Data (Tables, Graphs, and Charts), Organization and Planning, Text Slides, Maps, and Other (visit this category if you want to download free icons!).
ThePopp Free PowerPoint Templates
There are currently 18 visually-stunning PowerPoint templates on ThePopp. You can see from the screenshots provided by the author that a lot of work has gone into making these high-quality templates! Here's what their Pollux template looks like: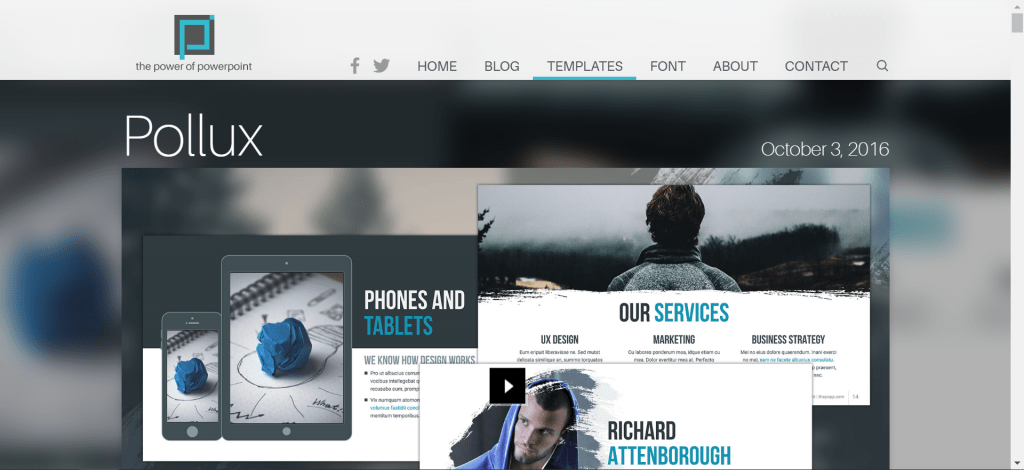 Giant Template's Business PowerPoint Templates
Browse through the site's collection of free templates you can use for your business presentations. Most of the templates are free for personal use, so if you plan on using their products for commercial purposes, then you may need to contact them for a separate license.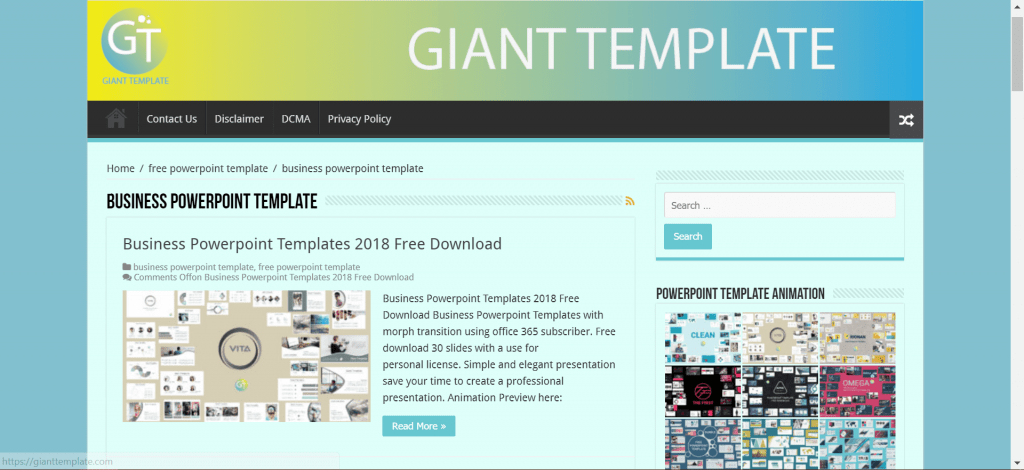 KingSoftStore's Business Report PPT Templates
While Kingsoft or the WPS Office Suite is a great PowerPoint alternative, you can still download their free presentation report templates (extension is .PPT so you can open it on PowerPoint). Simply click on the template you want to use and work from there.
Slides Carnival's Business Presentations Templates
When it comes to free business templates, Slides Carnival won't disappoint you. You can download the files as either a PowerPoint template or as a Google Slides theme. The site owner is also responsive to comments so if you need help editing any of the templates, simply drop her a line in the comments section!
Graphic Panda's PowerPoint Templates
Not all templates that are listed or curated on Graphic Panda are free. Some are paid templates. If you're not ready to make a small investment for a premium template, then make sure you click and download only the free ones (it will state in the title if it's free or not).
All PPT Business PowerPoint Templates
All PPT may not have a massive collection of PowerPoint templates in the business category. But what they do have include 30+ slides, diagrams, and charts which you can easily edit and make your own!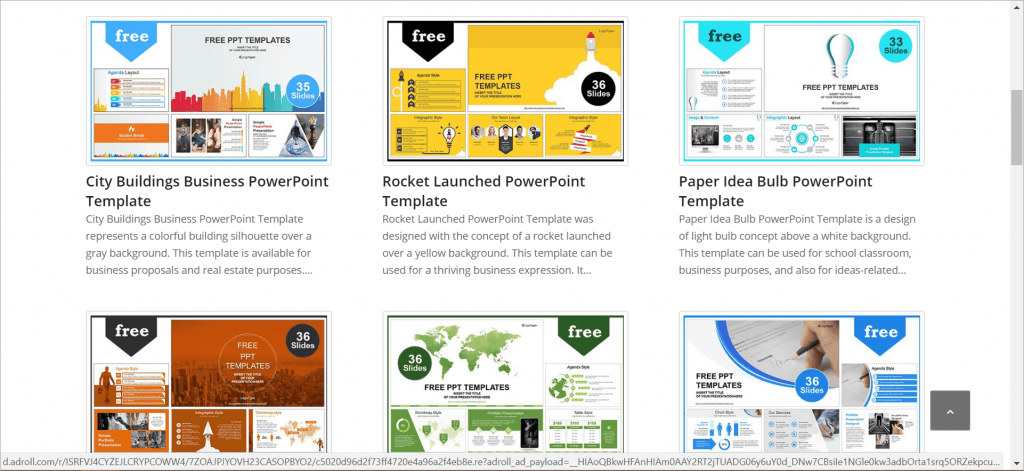 Business Theme Presentation Ideas
What's the first thing that comes to your mind when you think of business presentations? Have you ever sat in one? Can you remember how you felt during the presentation? Did you think it was time well spent? Or were you wishing the entire time you were somewhere else, doing something more productive?
When it comes to business presentations, you want to get your audience's attention. You've got a special message which you've (hopefully) wrapped up in well-designed presentation slides.
You want to engage with your audience because at the end of your presentation you want them to follow your call to action (sign up for your service, buy your product, invest in your company, etc.).
While you're free to get as creative as you like with your presentations, it's important to know that there are different types of business presentations. Knowing what these are will help you create presentations that your audience will appreciate.
Here are a few business-themed presentation ideas you can implement in your next PowerPoint presentation!
Use more images/graphics and less text
Using blocks of text in your presentation is a big no-no nowadays. If you truly want to engage your audience, then you have to keep their attention on YOU. A good presenter will use their slides as a visual accessory to their presentation.
Keep it simple
Simpler presentations will take you less time to create than those with complicated designs. It will give you more time to focus on preparing your speech and mastering your presentation.
Add video
Inserting videos in PowerPoint isn't as complicated as it sounds. You can do it in just a few minutes. But that few minutes of work can lead to a more engaged audience, especially if you add a truly captivating video.
Ask questions
You don't want your audience to drift off during your presentation. You want to keep them on the edge of their seats. One way to do this is by asking random questions all throughout your presentation, just to check if people are actually paying attention! Ask random people in your audience to share some examples or relevant stories, this will make everyone perk up and be prepared just in case you happen to look their way and ask for their input!
Add humor
Just because you're giving a business presentation doesn't mean it's illegal to throw in a few timely jokes here and there. Business presentations can be fun too if you know how to work up a crowd. Knowing who your audience is will allow you to choose punchlines and funny one-liners they can relate to!
There are of course plenty more tips to make your business presentation come alive. Have a read through our Presentation Tips blog category for more practical advice!
Conclusion
Preparing for your business report presentation is hard enough. Use the free, business PowerPoint templates listed in this article to help you create your presentations in a jiffy. These resources will help you maximize your time, so you can focus on your business report writing task, your speech, and making sure your entire presentation flows smoothly and coherently.