How to Make the Perfect Marketing Plan with PowerPoint
Working on your marketing strategy is a crucial step for making your business successful. This means revising it, updating it, and improving it constantly. And of course, this means making sure it is easily digestible and understandable for your team in order to work together and implement it. Here you'll find how to make the perfect Marketing Plan with PowerPoint to upgrade its effectiveness and guarantee your success.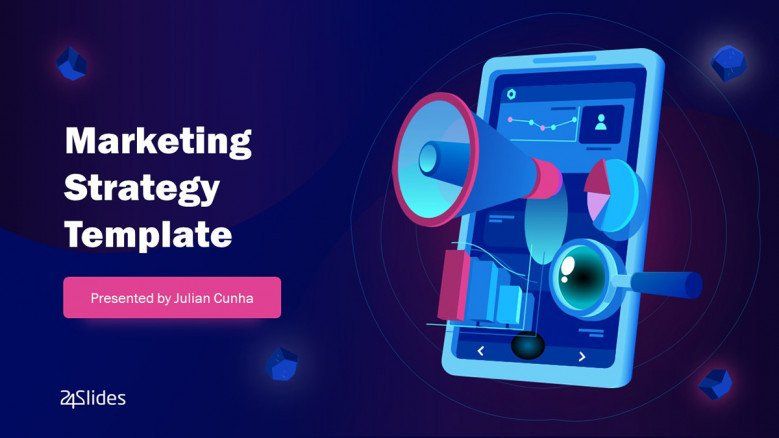 Why use PowerPoint for your Marketing Plan
PowerPoint is, above everything else, a tool for communication. It is the most common tool used for presentations for a good reason, after all! A good PowerPoint presentation can be key for connecting with your audience. The array of visual aids can help you make your message more impactful. It can help you showcase your brand and the values you want to be associated with it. Its visual features can allow you to display data and data trends in a much more effective way than just plain numbers. PowerPoint presentations are a crucial tool for both catching your audience's eye and getting your point across.
Marketing plans are of little use if you don't share them with others. Your marketing strategy will ensure that you and your team are all on the same page and working towards a common goal. Marketing plans are essential when it comes to annual company planning. A marketing presentation allows you to show your boss, other departments, or even potential investors what the marketing department is working on and evidence its worth for the business. And if you're working for a B2B company, a sales presentation is a must if you want to gain new customers!
In short, making your marketing plan in PowerPoint gives you the opportunity to convey your message in a more visually appealing way. It doesn't only make your audience more likely to pay attention to your presentations. PowerPoint can also make the message you're trying to get across more digestible and memorable. It doesn't matter if it's to share your marketing strategy with your work team or a potential customer. PowerPoint presentations can improve the way you communicate and convey your messages.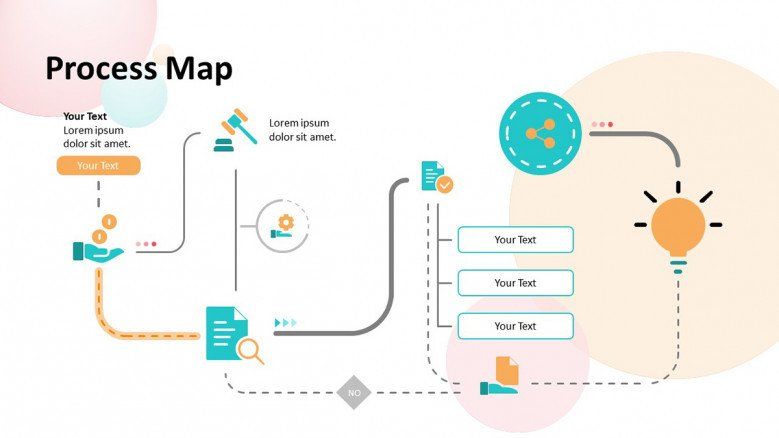 What is a Marketing Strategy Plan
A marketing strategy plan is a key tool that every company must work on to achieve its business goals. Your marketing strategy plan is a guideline of what specific actions you're going to take in order to reach and gain more clients. Instead of just playing it by ear and just taking random steps hoping for it to work, a marketing plan is a strategic approach to it. It requires doing the necessary research of your target market. And based on that research, define what concrete actions will help you reach your target audience.
Of course, a marketing plan is not set in stone. The more you implement your marketing plan, you'll be finding what works and what doesn't, what points can be improved, and what is not achieving the desired results. A marketing strategy plan should be improved and tuned in constantly. A well-done marketing strategy plan is an incredible opportunity to learn and keep growing your business. And that's part of why working on your marketing plan with PowerPoint is such a great idea! Having your marketing strategy as a presentation also allows you to go back to it with your team and evaluate together what should be improved, changed, and updated to fit the new goals.
What to include in your Marketing Strategy PowerPoint
You can include many things in your marketing plan presentation, depending on who your audience is and what your marketing objectives are. This list will help you get a general idea of what you can include in your marketing plan presentation to create a solid strategy.
Executive summary
Starting your business presentation with an executive summary is always a good idea, and marketing plan presentations are no exception! While it is not a must, starting your presentation with a resume can help your audience get into the topic and give them a head's up on what they should expect from it. A summary will also make it easier for them to remember all your points after the presentation is over.
You can also use a table of contents to showcase all the points you'll be going through. This will help you make your marketing plan presentation more organized and clean! Another great option to use as an introduction is to add an overview of your company and your team. This way, you can showcase the kind of experience and talent behind your team and give yourself more authority in your audience's eyes.
Current state and goals
Goals are a must-have in your marketing strategy plan presentation. There's little use for a marketing plan if you don't know what you want to achieve. And in order to set accurate goals, it's important to revise what you're doing right now and how you can improve it.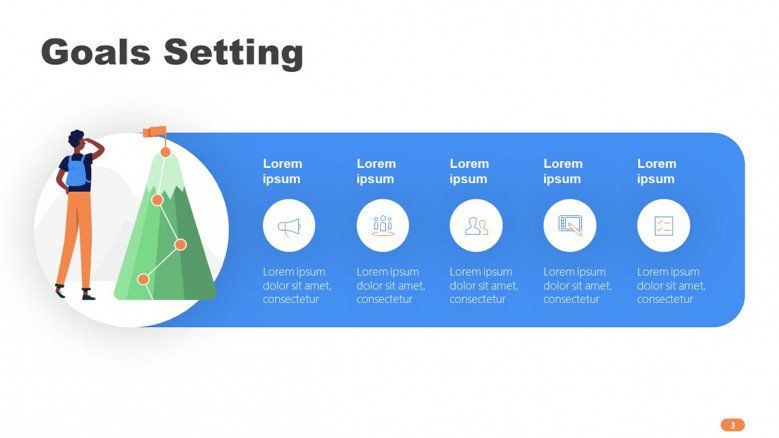 Adding a "current state" to your marketing plan presentation will help you analyze your exact starting point and track better the changes and improvements once you implement your strategy. Knowing how effective your marketing starting point is will also help you set more accurate and realistic goals. Once you know exactly how many people you're reaching, it'll be easier to set goals that you can actually achieve.
Market research, competitors, and target audience
Another essential part of your marketing strategy presentation is working on your market research. You must analyze the market you're trying to get into to develop the best possible strategy to reach your audience. It's vital to know how your target market works, the trends, who your competitors are, and how the valuables are offered. This will help you define better what differentiates your own product and how to make yourself stand out.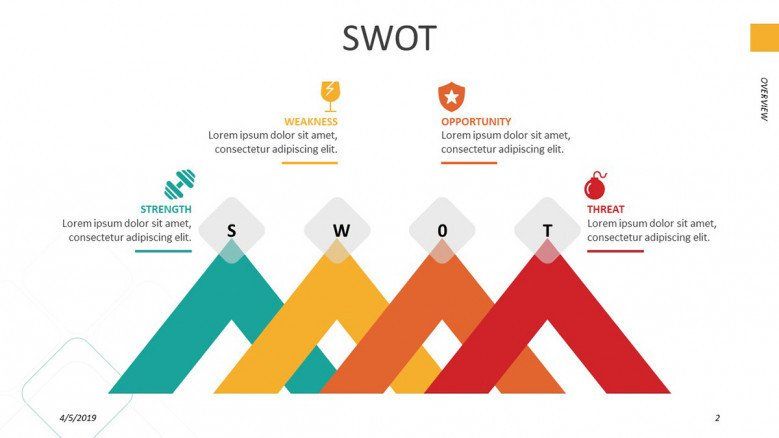 Some great tools to take into consideration when working on your marketing strategy presentation are, for example, SWOT and PEST analyses. These techniques will help you give a complete overview of your product and how they relate to the market's situation.
Another option to include in your marketing strategy presentation is to examine who is your target audience. You can use a buyer persona to define who would be your ideal customer. This will help you better understand their shopping practices, what channels they use, what sort of advertisement they respond to, and so on. By understanding better how your market, your competitors, and your target audience work, you'll create a more effective approach for your marketing plan.
Marketing Strategy
Now that you know your starting point, goals, and target audience, it's time to plan your marketing strategy! This section of your marketing plan PowerPoint should be all about finding the most effective ways to reach your audience and convert them into customers. It should serve as a blueprint of all the things you're going to work on in order to get more clients.
Channels
An essential part of your marketing strategy presentation should be detailing what exact channels you're going to work with and why. Are you going to do other kinds of advertising, or are you going to focus on digital marketing? What social media platforms are you going to work with? What about a landing page? Are you going to do email marketing? Or have a newsletter? All these are things to take into consideration when working on your marketing strategy.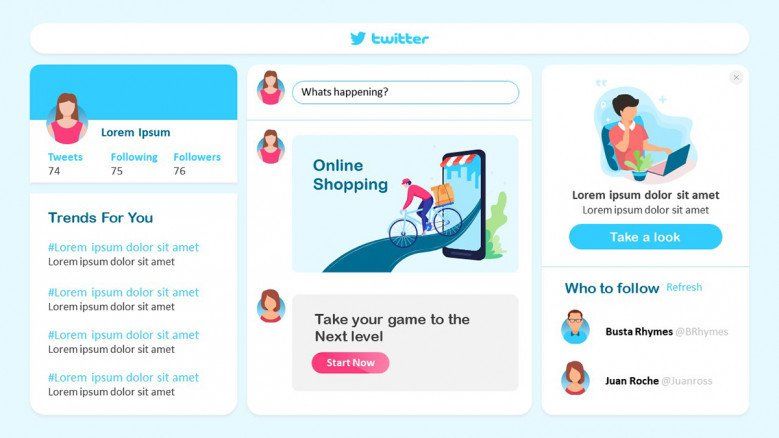 Content
Now that you have what channels you're going to work with, you also need to define what kind of content you're going to be showing in each one. No platform works precisely the same as the others, so it's essential to define what each channel will be used for. This will help you determine exactly what kind of content you will put out according to what target audience you're trying to reach.
Team and tools
Considering the channels and the content you're going to work in, what resources do you need? To make your marketing strategy work, you need to take into account if these are genuinely actionable. Adding to your presentation what team members will be responsible for each step will improve your marketing strategy's organization and coordination. You should also consider if there are extra tools or equipment you might need. You can even add specific knowledge that you will need to execute your marketing plan. This way, you'll be able to anticipate your needs and make your strategy work seamlessly when it's time to implement it.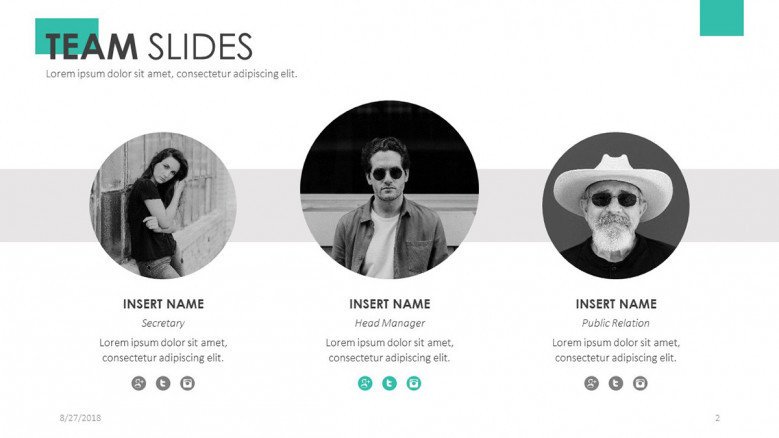 KPIs
A crucial part of your creating an effective marketing plan is adding trackable goals. Key Performance Indicators help you define exactly how close you're to achieving your goals. KPIs change from business to business and from campaign to campaign, so it's vital that you keep them updated. Strategical set KPIs will help you define what it means for your business to be on the right track. And adding them to your marketing plan presentation is a great way to make sure that your team is aware of what they should strive for!
Project Roadmap
The main idea of a marketing plan is that it should be actionable. Adding a roadmap to your marketing strategy presentation will help you give your audience a visual take of what specific steps you're going to implement.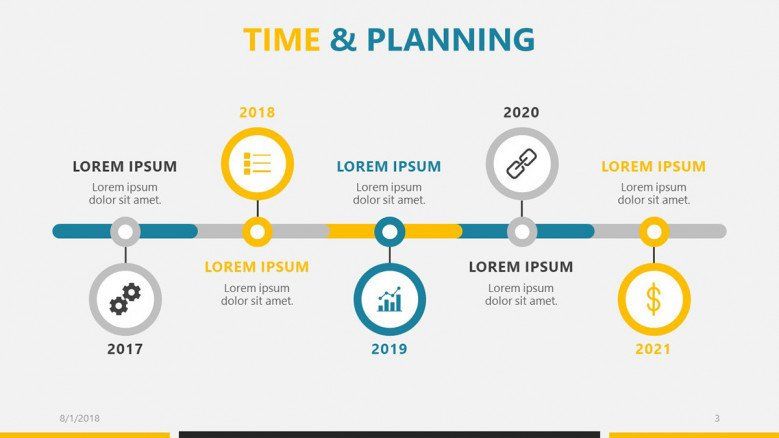 Budget
Finally, you should also add a budget slide to your marketing plan PowerPoint. Thinking about how much your marketing strategy is going to cost will help you keep you grounded within your possibilities.
Get your customized Marketing Plan PowerPoint
A marketing strategy presentation is a fantastic tool to upgrade your team's communication and improve your organizational skills. The idea of a marketing plan is to allow you to take conscious and strategic actions to reach your goal and gain more customers for your business. Of course, what to add to your presentation may vary from company to company. But hopefully, this list will give you a general idea of how to make a professional marketing plan with PowerPoint.
If you like any of the examples used in this article, then you're in luck! All the slides used are part of our Templates by 24Slides platform. You can download any (or all!) of them completely free. You can even mix and match slides from different templates to create your perfect pack.
Using templates, however, takes time and effort. If you want a truly professional presentation that conveys your brand and message in the best possible way, you might want to consider professional PowerPoint design. Our designers here at 24Slides work with some of the best businesses all around the world. You can relax and leave it all in their hands, and you'll get back outstanding slides that will make your presentation truly unforgettable!