How to create Professional Presentation Design: 13 Top Tips
Cookie-cutter PowerPoint templates are not going to impress anyone, not yourself, and certainly not your audience who's probably already either half asleep or trying to sneak out the door unnoticed. To stand out with a professional presentation, you need to be extra creative as no one has the patience to sit through a really bad presentation made with lousy templates. In this post, you're going to find out how to design a powerful PowerPoint presentation that will wow your audience and will keep them glued to their seats.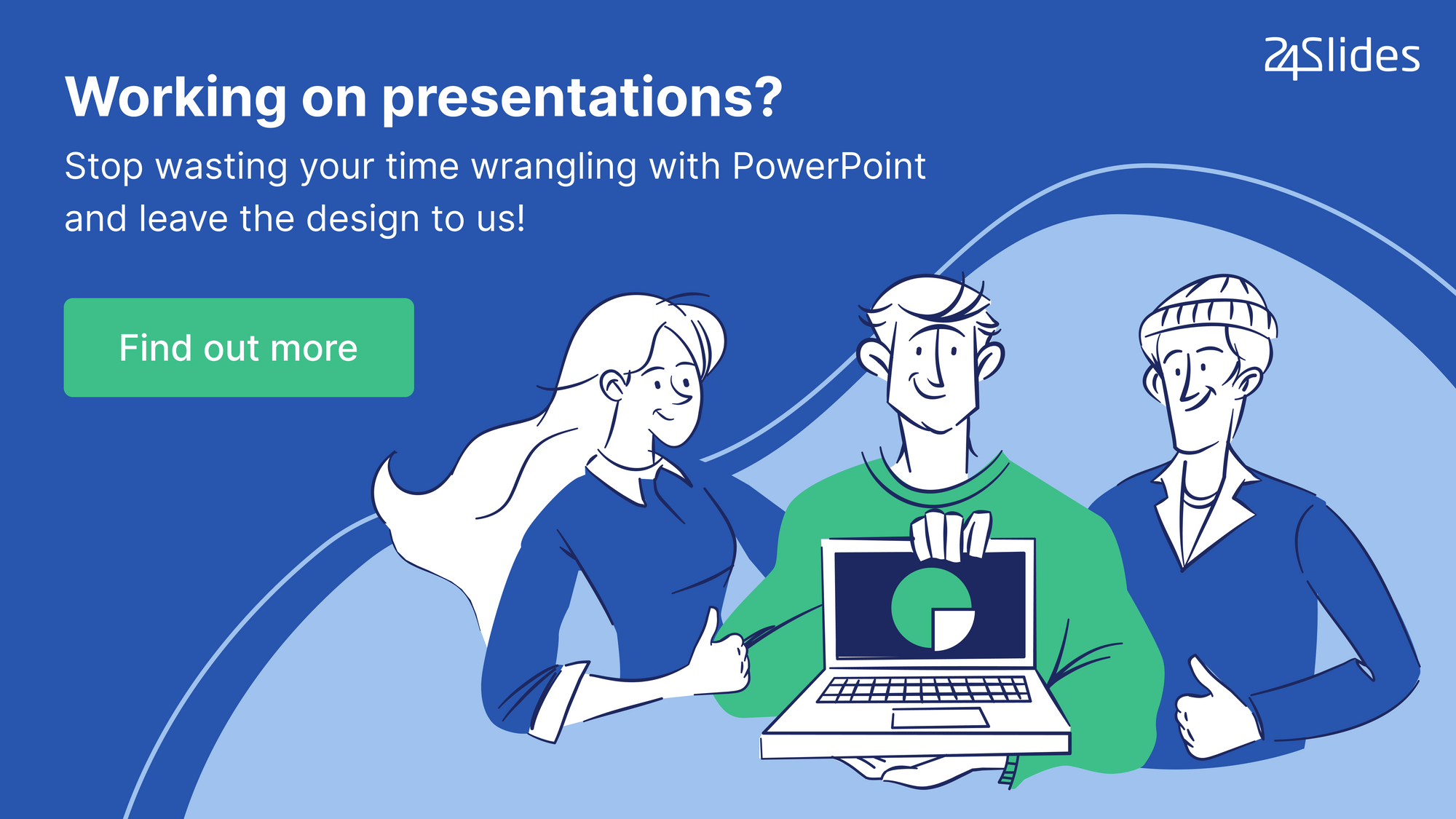 7 Amazing Tips to Learn How to Design Professional PowerPoint Slides
Whether you need to prepare a presentation for school or work, it's important to consider the design you will use. A bad PowerPoint design can make you look unprepared, messy, and overall untrustworthy. Your presentations are a key element when it comes to creating a positive impact on your audience and a good first impression.
Here you'll find 7 helpful tips to enhance your skills and help you create more professional-looking PowerPoint slides.
1. Use professionally designed PowerPoint presentation templates
There are so many modern-looking templates available on the web today. You don't have to design your slides from scratch, rather you can build off one of these templates and use your own creativity to make your presentation professional and effective.
Templates are a great option for all those people trying to upgrade their PowerPoint design game! They are a great starting point for all those who are not professional designers. And the best part is, you can still edit them to make sure they fit your needs as best as possible.
Microsoft Office has an incredible collection of slide templates you can access directly from PowerPoint. But you can also find more specific and business-oriented professional PowerPoint slides all around the web. Sites like Envato offer a unique collection of templates you can pay for and download.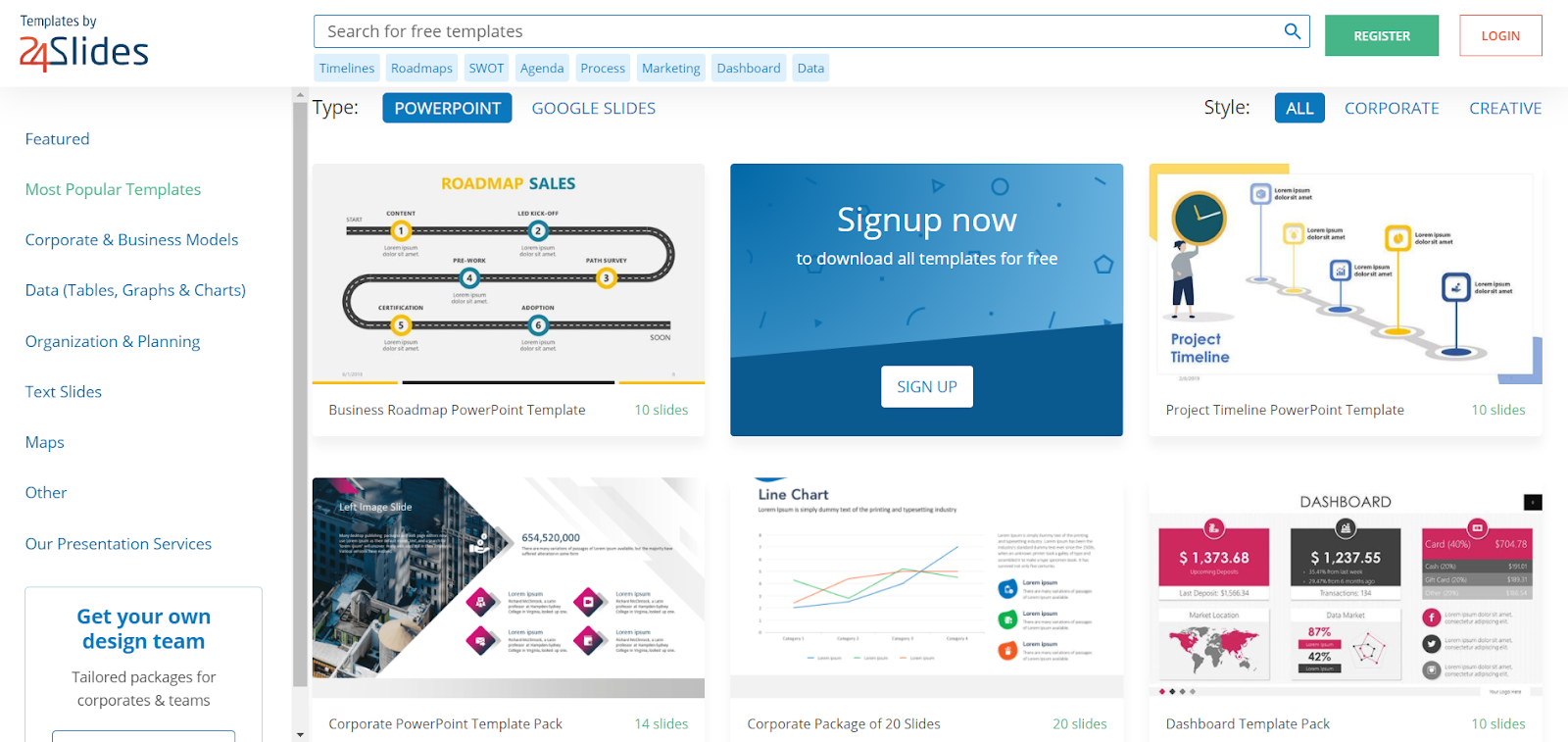 If you want professional, business PowerPoint presentations, you should also check out our Templates by 24Slides platform. Our designers constantly work on outstanding, business-oriented presentation templates you can download, completely free of charge! You'll find stunning PowerPoint presentations for all fields of business, from pharmaceutical to human resources, along with many useful tools like graphs, timelines, and much more!

2. Focus on the visual aspect of your slides (Consider using modern design techniques)
A styled and professional presentation is never going to be boring. Think about how you can make your PowerPoint slides fun and engaging. Remember that your presentation slides should be a complement to the speaker, not compete with them.
Professionally designed presentations help illustrate and convey in a visual way what you're going to say out loud. Text should be limited in your slides, as you don't want your audience to distract themselves by trying to read rather than listening to you. Try to replace text as much as possible with images, icons, or other visual elements that will illustrate your message. This will not only make your presentation look more professional, but will also help it be more memorable.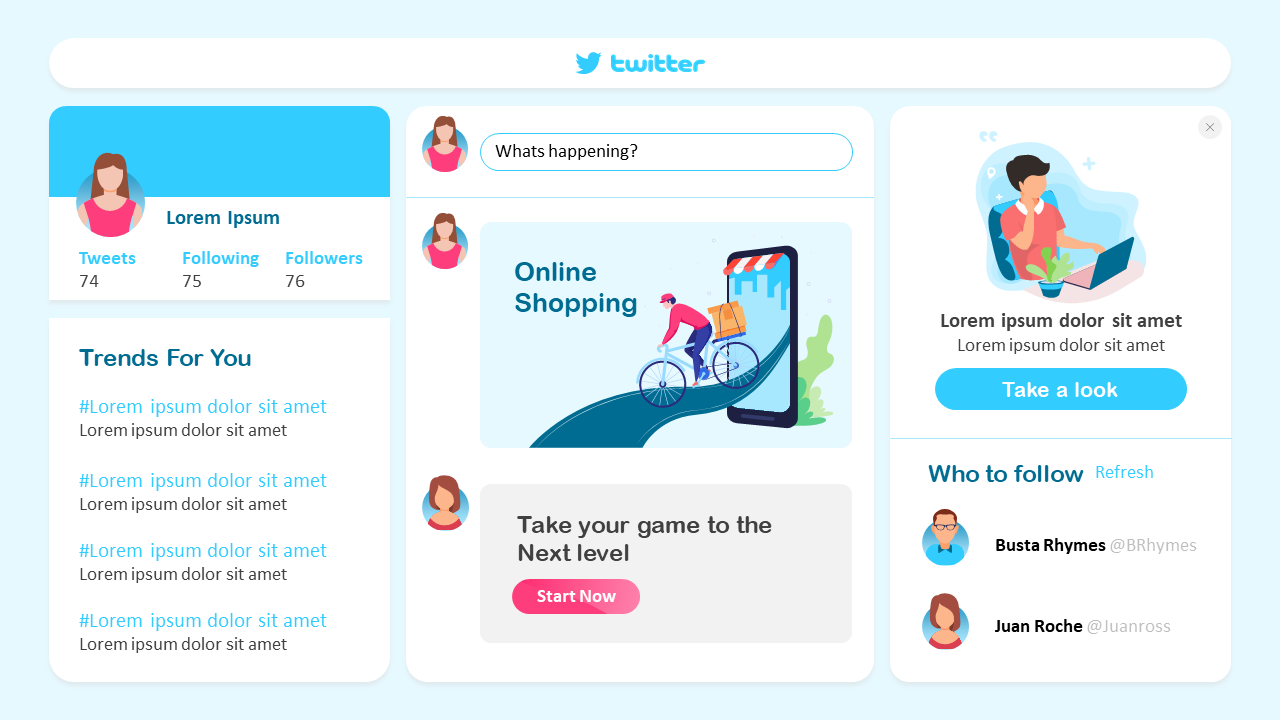 Use your creative design skills in building interesting slides that present your topic and convey your message accurately. Bullet points and bold numbers offer excellent visual devices when breaking up your texts. You can also give your presentation slides a more polished look by playing with your slide layout. For example, you can wrap your text around a shape, or use the Design Ideas tool to give your text some extra visual impact.
You can also use grids to provide a more professional edge to your presentation. Grids also give the appearance of white space, which will ensure that your texts are not overpowered by images.

3. Be strategic when picking colors and fonts
And still on the topic of the visual aspect, you should also pay extra attention to graphic elements as colors and letter fonts. Colors are a must to take into consideration when learning how to make professional-looking PowerPoint slides. Making sure your colors complement each other and that they don't clash is key to making your presentation look polished and clean.
PowerPoint offers default color schemes you can automatically apply to all your slides. This is a great way to make sure your color palette works well. But you can also create and edit your own color schemes in PowerPoint. This way, you'll be able to use the same colors and create a more cohesive, professional look in your presentation slides. Learn more about how to pick the perfect colors for your PowerPoint presentations here.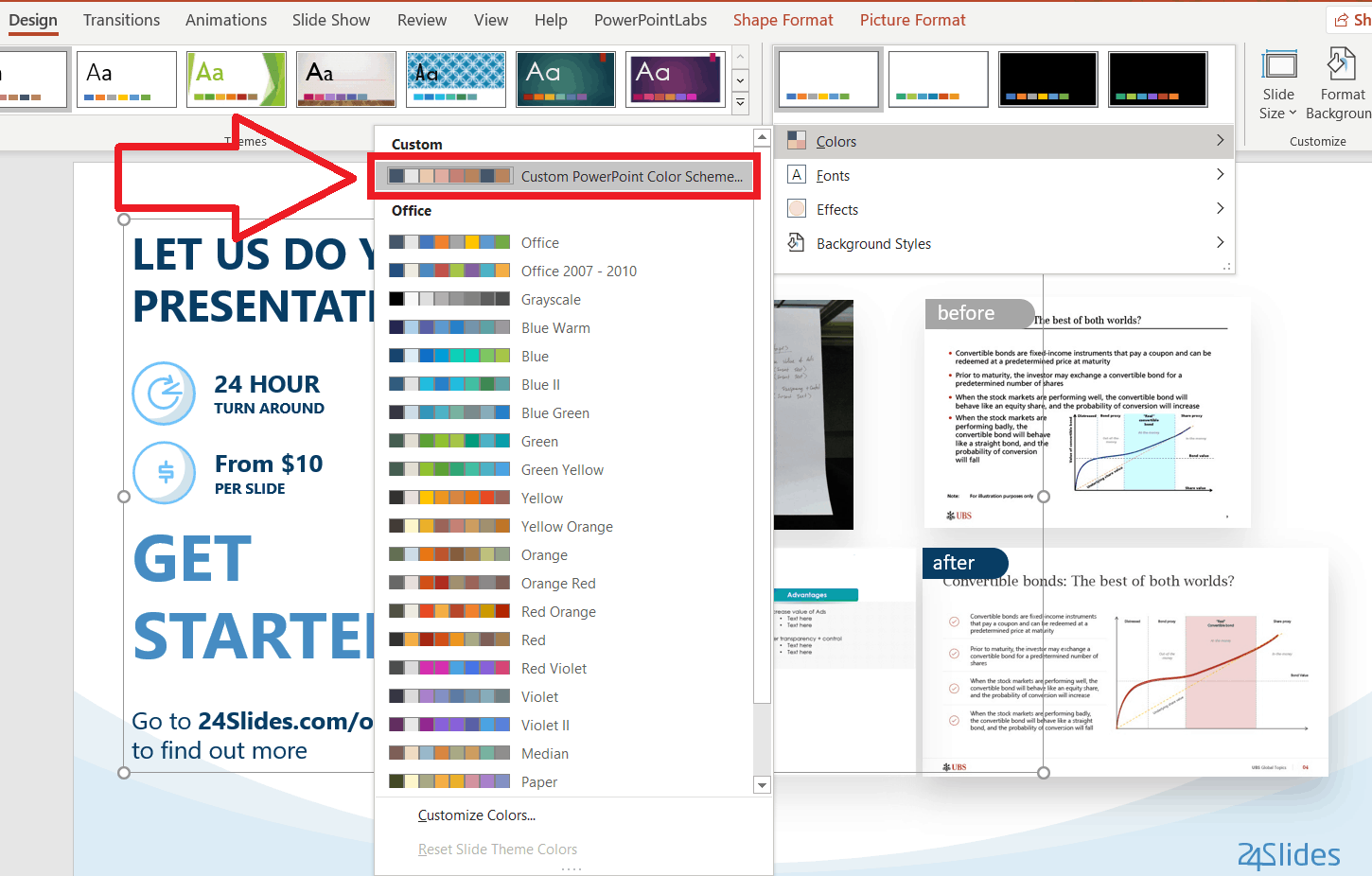 Typography is another aspect that can give your presentation design an extra impact. Many people Don't think much about the letter fonts they use for their PowerPoint slides. However, if you pick any of the professionally designed PowerPoint themes, you'll notice that each design has its own combination of fonts to fit its design. Picking good typography is a great way to give your presentation a polished and professional look.

4. Keep your brand and your story on your mind (link to professional designers secrets)
If you want to go the extra mile and make your presentation slides look truly professional you should focus on your brand and your product. Use your brand identity guidelines to make sure your presentation uses the graphic line and color scheme that represents your company.
Something as easy as making sure your presentation has your logo and follows your brand colors will help you make your presentation look more professional instead of a generic template!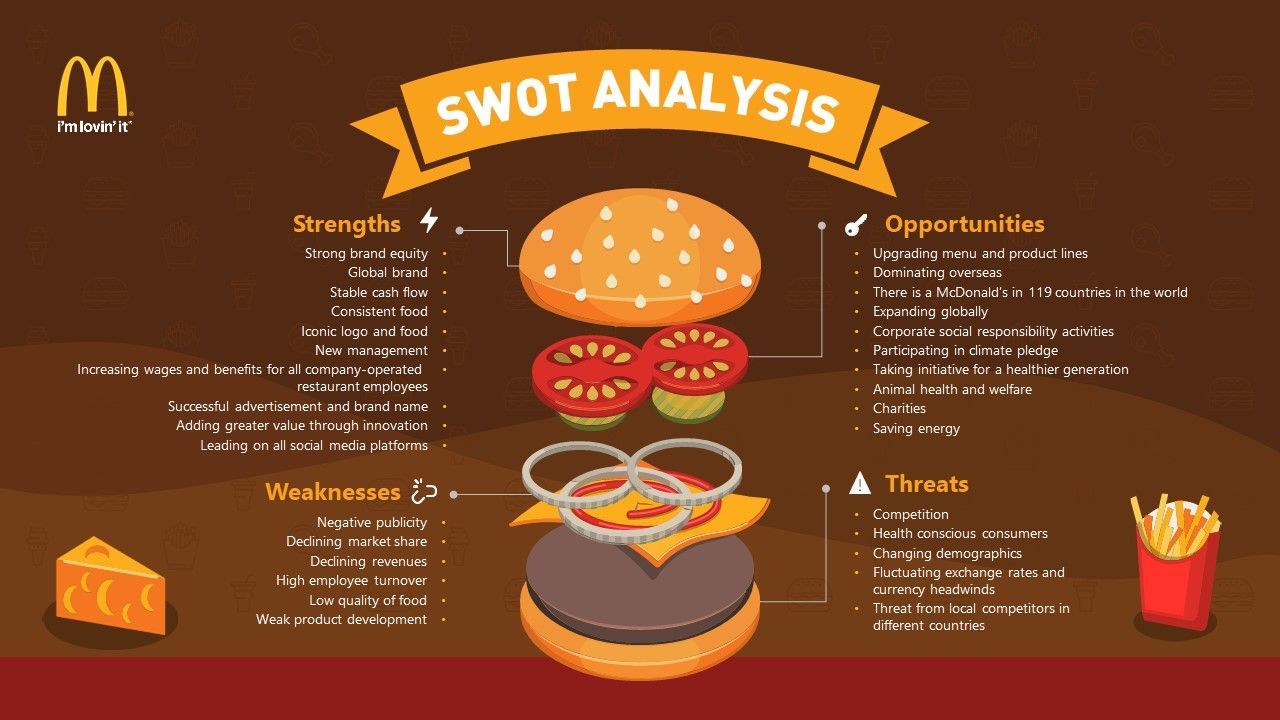 You can also focus on your product or business field to make your presentation look more customized. Add icons and images related to your business. Don't be afraid to get creative and fun! It'll certainly make your presentation more memorable and it'll help you stand out from the competition.

5. Matching simple content with a strong cover
You probably heard of the golden rule "less is more" when it comes to designing. That's always true because it helps designers to achieve better designs through simplicity. The body slides will work better if you don't use too many images, different fonts, and shapes.
Pick some specific unifying elements (colors, shapes, or icons) to create a simple but effective slide design. Using white space smartly is also a must when working on a minimalistic design. You don't want your slides to look too cramped! Rather, give your slides a single splash of color or give the main stage to a single visual element.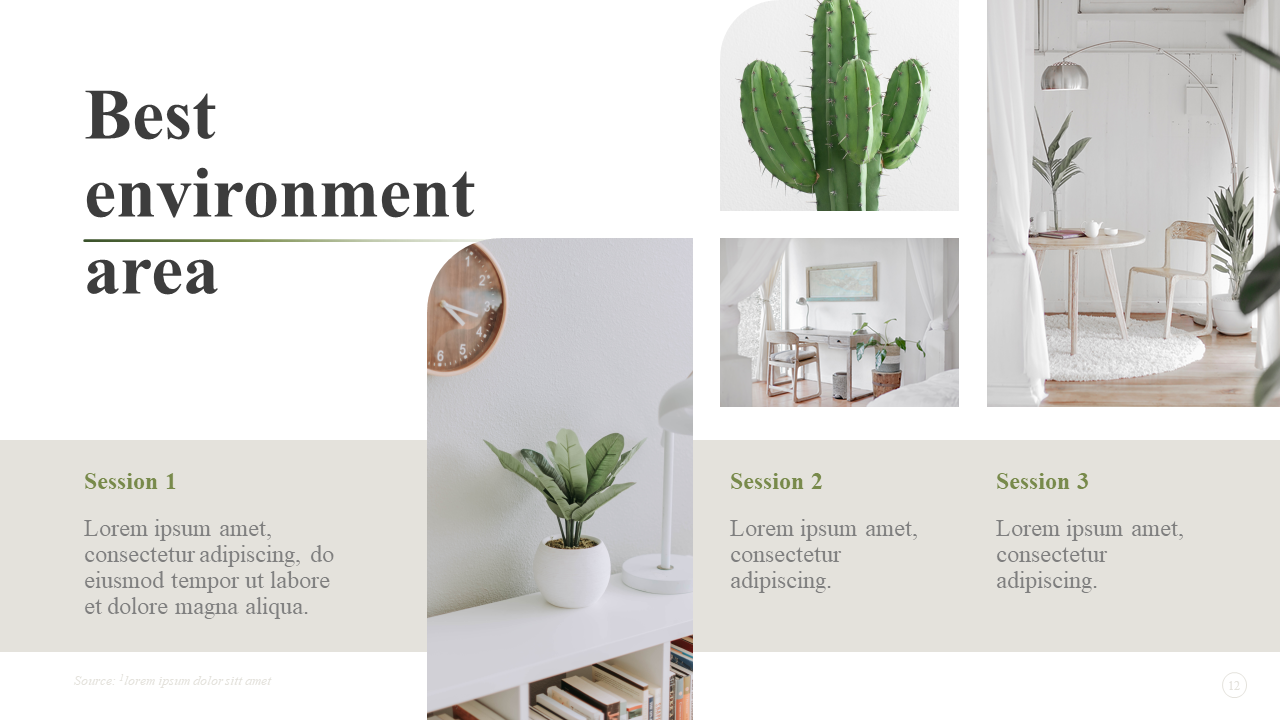 The minimalist design is great to make your presentation look polished and professional. But it's also a great way to make sure that your audience's attention is 100% exactly where you want it to be!  Use a strong cover to even out simple slides.

6. Use a unifying background
A simple, easy way to make your presentation look more professional is to pay extra attention to your slides' backgrounds. Working on this specific aspect of your slides can make your presentation design look more professional, even if you don't add anything too crazy on the slides themselves. A well-designed background will give your audience the impression that work and effort have been put into your presentation and that you pay attention to detail.
For example, using a textured dark background is an excellent option for businesses that want to convey elegance and sleekness. Against a dark background, the element you choose to add to your slide will pop up even more. You can rest assured that it'll definitely make an impression on your audience!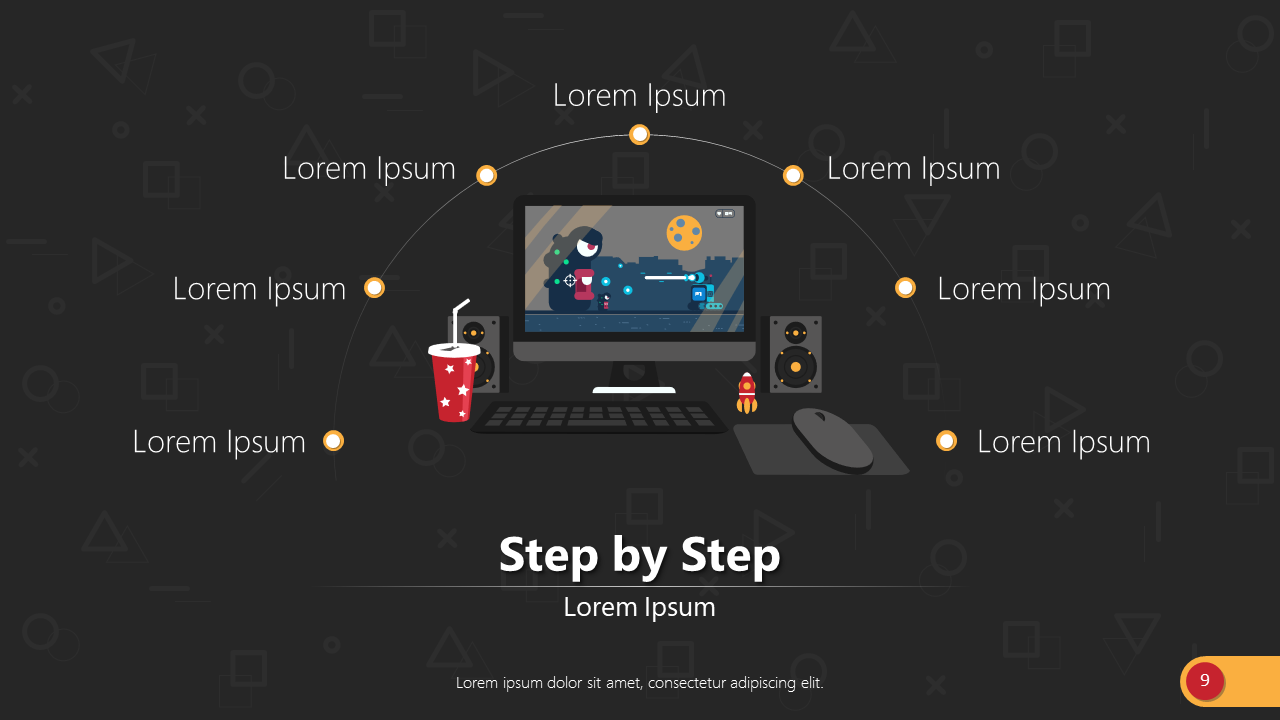 7. Reuse your slides (Use similar frames)
Reusing your slides is an incredible way to save time and make your presentation design look more cohesive. For example, you can use frames. Frames are effective in containing the information you want to convey. These are usually made with transparent shapes and your slides can be duplicated using similar frames. This is actually one of the keys to better-looking presentation designs. Your slides will look more professional as they will all follow the same design style.
After creating the slides, save them as templates. Meaning, you may duplicate them while adapting your content as the body slides. You can use the Master Slides feature to create customized themes for your presentations. This will help you create cohesion not only within a single presentation but throughout all the presentations of your company!

6 Tips for Executing More Professional Presentations
Today, you can take advantage of abundant materials and ideas in designing professional presentations. Understanding different ways to encourage and entertain your audience, however, is crucial when making PowerPoint presentations. The following 6 tips to execute professional presentations are guidelines in presenting a topic to an audience successfully: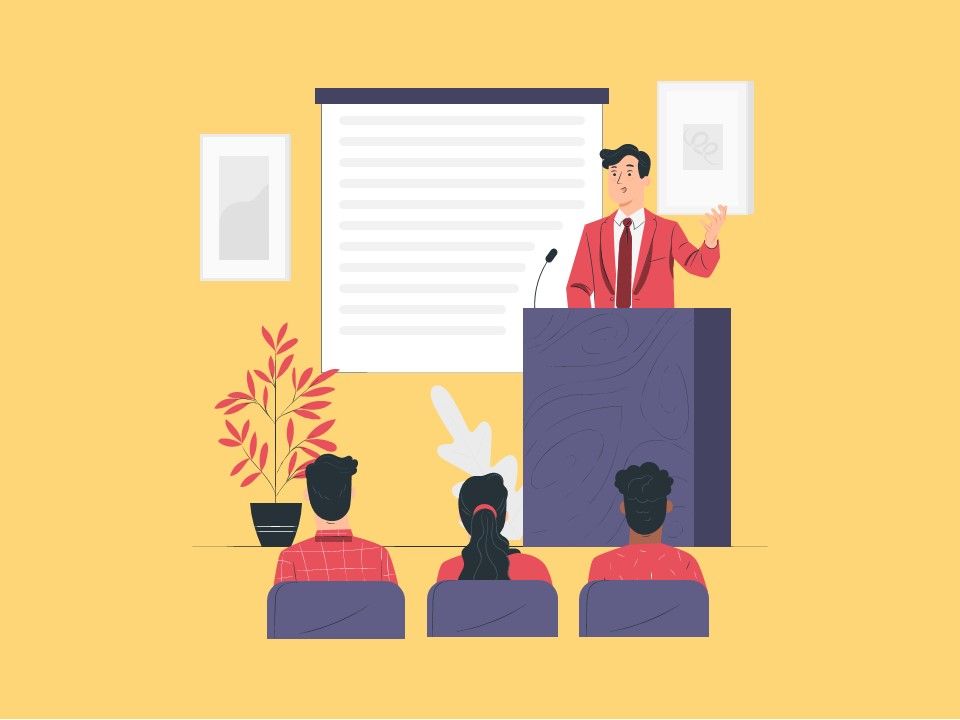 1. Timing
It's so cliché but it's true that "timing is everything". If you're free to choose your presentation schedule, it would be better to pick a mid-morning slot. Many professional presenters say this is the best time to capture the attention of individuals who are more alert between morning and afternoon. Just remember to be succinct so as not to waste other people's time.

2. Be brief
Audiences normally have a short attention span. People easily get bored when given long texts to read. If you want to attract attention and keep them listening, be straightforward. Don't add unnecessary content which will only lengthen the presentation. Avoid fluff content. Present your topic with some exciting ad-lib.

3. Encourage audience participation
It's a great challenge for presenters to keep their audience interested in what they are saying. Making an impression in the first 30 seconds will help you engage the audience and make them participate in the discussion. Inject humor while changing slides to keep them involved.

4. Emotional connection
Just like in commercials, it's important for any professional presentation to connect emotionally with the audience. Inject sentiments when delivering your message. That way, you humanize the visual aids and help the crowd understand what you are trying to convey. Trigger their feelings and motivate them to take action.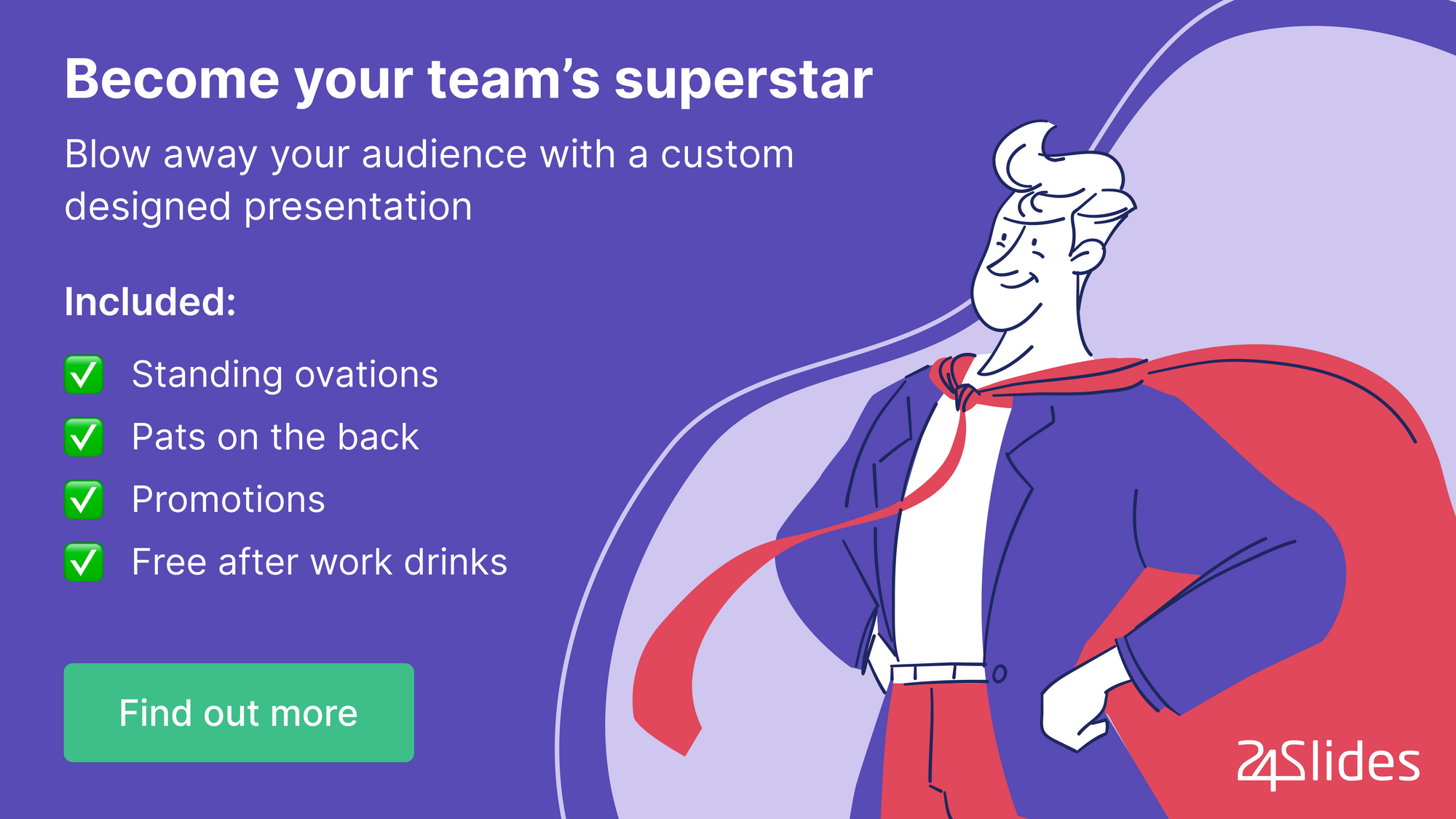 5. Visual aids
Most people are visual learners. Meaning, presenters need to understand that their audience relies on visual aids in order to get the message. Make sure that your points are supported by visual aids. Your message, with a mental image, is more clearly understood by the audience.

6. Graphics and images are essential in presentation designs
They provide remarkable support while you deliver your speech. Also, designing visuals can be challenging when using charts and other complex visuals. However, you can make simple ones to ensure accurate and easy-to-understand details.

Built-in Themes vs. Custom Professional Presentations
Presentation templates help presenters make their job easier. The only problem is that built-in themes are too generic. No matter how beautiful your font or design is, the workflow still becomes identical to other presentations. And that is the last thing you would want to happen in your presentation, right?
If you want to stand out with a great presentation, you should consider outsourcing your presentation design. It's the most effective way to get an amazing, professional-looking presentation design that will wow your audience, all while saving time and effort!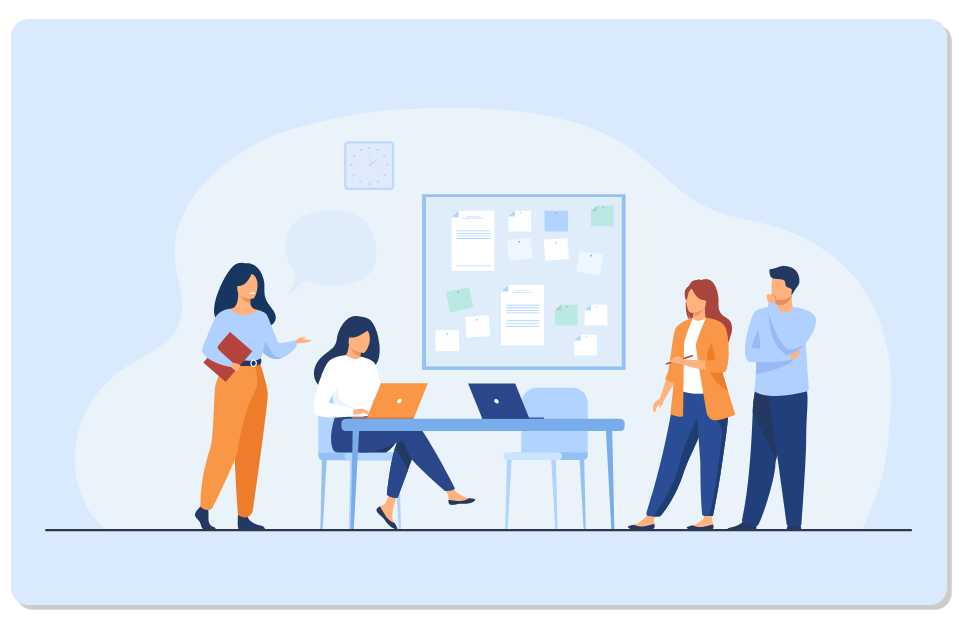 Completing the Professional Presentation Package
Knowing how to make PowerPoint presentations more visually appealing and professional is a very useful skill. But you also have to factor in your charisma, audible voice, and preparedness to make your presentation as good and as powerful as possible. Looking good is just a bonus. So the next time you design a professional presentation, keep in mind the most important things: grabbing your audience's interest, clear and understandable content, and some humor will make you an outstanding communicator.

Takeaway
I hope you learned something new from all these points I've covered today and you can now create a good PowerPoint presentation design. As you probably already know, humans are highly visual creatures. The brain processes visual information more efficiently than plain text. It's the standard you need to comply with when making professional presentation designs. Enticing and appealing slides will keep your audience attentive and reactive throughout your presentation.

At 24Slides, we spice up PowerPoint presentations with professional design techniques and loads of creativity. We create beautiful presentations from scratch and redesign existing ones. Take a look at some examples of our work and let's get in touch.

You might also find this interesting: The 12 Best Presentation Design Agencies to Outsource Your Work