10+ Sales PowerPoint Presentation Examples To Get Inspired!
Whichever the business, we're all always selling something. It can be a physical product or it can be a service. In a job interview, you're trying to sell yourself and your abilities in order to get hired. You're selling ideas to your team and bosses all the time. And a presentation is an incredible tool to achieve any of these. But making a good presentation is no easy task! Check out these sales PowerPoint presentation examples and get inspiration for the next time you need to sell something.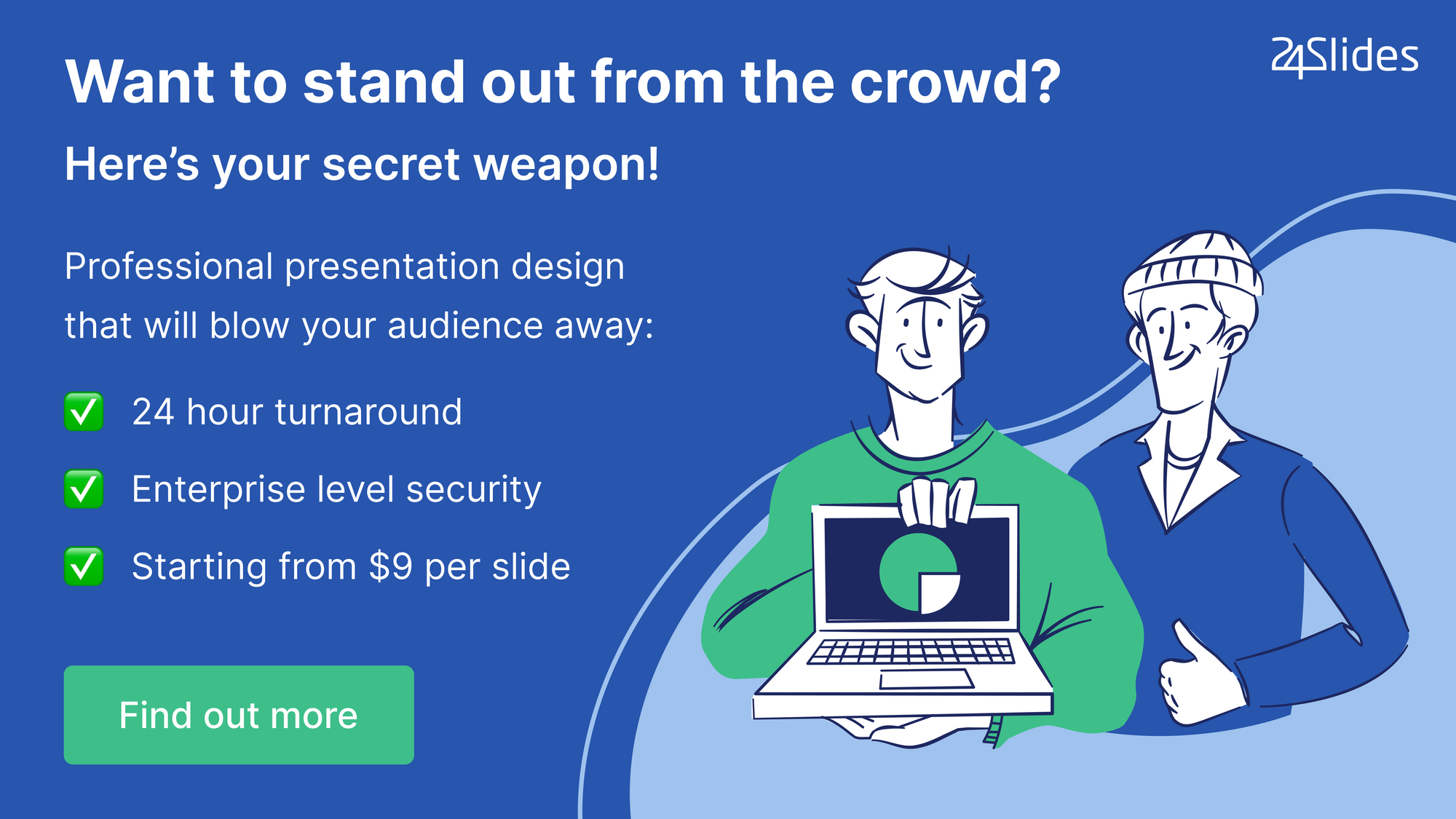 The Sales Process
In the business world, the sales process refers to the strategy you design in order to get as many paying clients as possible. It goes from the moment you analyze your potential customers, their problems, and how you're going to help them, all the way to making follow-ups to existing clients to form long-lasting relationships with them.
A sales process is a "template" of sorts, that conveys all the steps you take in order to get a new client. The sales cycle of each business is unique, as it depends on their targeted audience, their sales strategy, and of course, their product. The sales process is your road to success.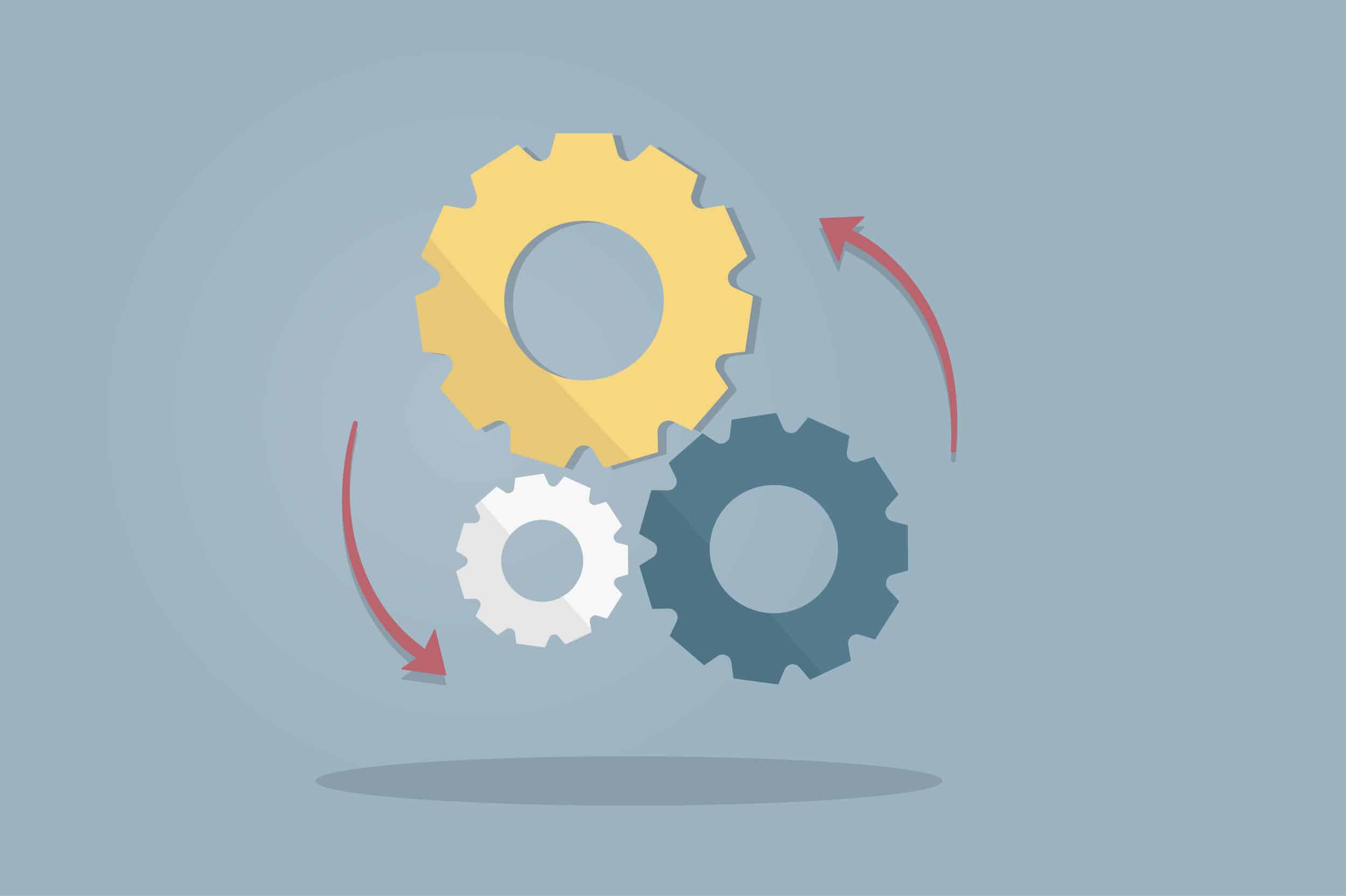 Having your sales "playbook" sorted out can be extremely effective for you. It helps you keep consistent and develop a brand identity. It allows you to identify in which step you're losing potential clients and make improvements accordingly. A sales process is vital because it allows you to replicate past successes and, at the same time, keep tuning and pruning it to make it as efficient as possible. It shows you where to invest more energy, and when it's not worth it.
Making a sales presentation, however, is no easy task. There are many things that can be included in a sales presentation according to your objectives and your audience. Here you'll find 10+ sales PowerPoint presentation examples according to which sales stage you're looking to tackle.
Sales Process Stages
There are many different opinions on how many and which are the sales process stages. Some say 5 stages are the best. Others suggest a 7-step sales process. Others even say 8 is the number. These are all very valid. But whichever example you chose, what all of these have in common is that you can divide their steps into 3 main phases: the pre-sales phase, the customer engagement phase, and the post-sales phase.
First stage: preparation
The pre-sales phase is where you do all your previous research and planning. In order to make a good, confident sales presentation, knowing what you're doing and not just winging it is vital. Every single sales process has at least one stage step in this phase. Maybe is researching your competitors. You might need a prospecting stage, to find out who fits better your ideal customer. Or a needs assessment that would help you know precisely what are your potential clients' pains and gains and how to sell your idea to them. A value proposition canvas is your perfect tool for analyzing your own product and its potential in order to learn how and who to sell it to.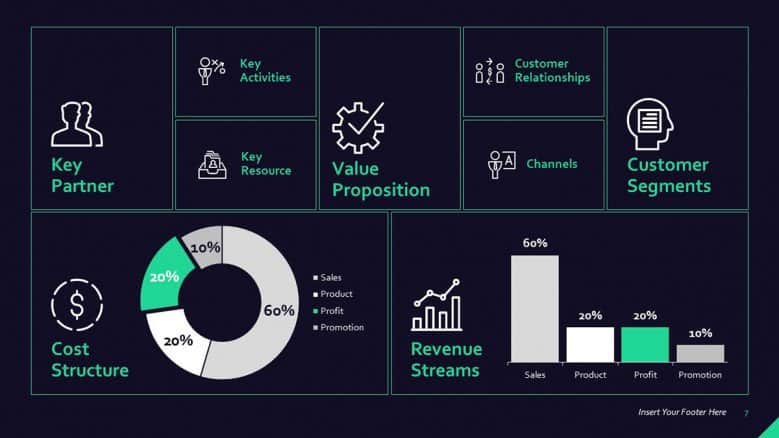 This is a perfect Sales PowerPoint presentation example! It'll allow your team to get a complete overview of your business in just one slide.
Second stage: engagement
Then comes the customer engagement phase. This is when you actually create a connection with your potential client and make your pitch presentation. A visual component is a must for this phase, as it is a way to showcase all the advantages of your product and make it memorable. Other steps that may be included in this phase are handling objections, closing the deal, or helping your client's onboarding.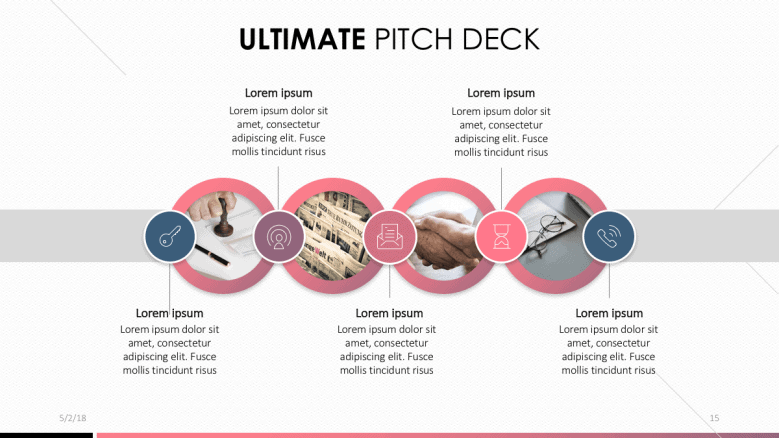 When thinking about sales PowerPoint presentation examples, the first thing we usually think of is pitch decks. This type of presentation is exactly what its name says: pitching an idea to an audience. Pitch decks give you the perfect background for showcasing your product and all the benefits it entails.
Final phase: tuning up
While many may think that getting a client is the last step, this is in no way true! The third phase is the post-sales stage, and it is vital for a truly successful sales strategy. Here is when you do follow-ups of existing clients, make sure you offer them the best customer service possible, and ask them for feedback. This stage is all about learning what is working for you, and what still needs improvement.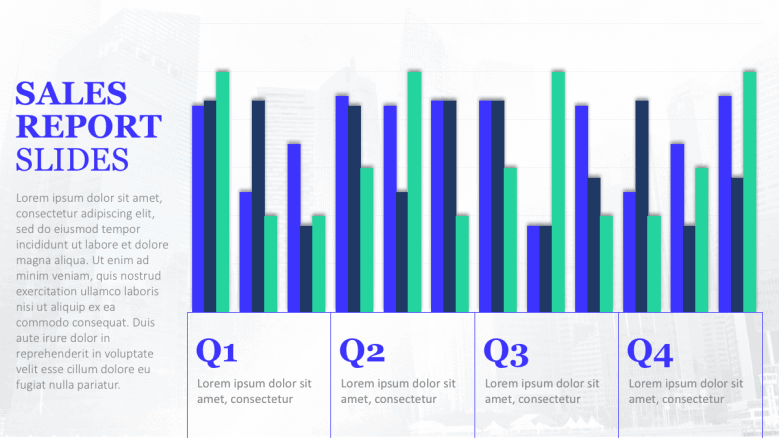 When thinking about this last stage, a sales report is usually the go-to sales PowerPoint presentation example. Sales reports are an amazing tool for turning hard numbers and data into something you can learn and improve from.
More Sales PowerPoint Presentation Examples
A PowerPoint presentation is a must-have tool when working on a sales process. Talking face to face is good, but a presentation offers you an amazing array of audiovisual aids that can really make a difference. A PowerPoint presentation is an opportunity to show off your product and make it memorable for the potential client. But it also offers you a great opportunity for showcasing your brand and the idea behind your product.
Don't believe how much a presentation can change someone's perception? Check out these two sales PowerPoint presentation examples. Which one you think represents better the brand? Which one is more memorable?

Sales are important not only for your client, but also for your team. Pitch decks are a must when working on a sale strategy, true. But a presentation for the pre-sales and post-sale stages can also help take your sales process to the next level. A presentation concerning your sales strategy will help you make sure that your whole team is on the same page. It'll allow you to standardize your sales process more efficiently, and to convey all the important points to your salespeople. A post-sales presentation, on the other hand, allows you to share your findings with them, and grow all together.
PowerPoint is an incredibly versatile tool that can help you perfect and improve your sales process. Here you'll find some extra sales PowerPoint presentation examples for each stage!
Sales PowerPoint Presentation Examples For Strategy Planning
When working on the research and investigation stage, one of the best things you can add is a research of the market and of potential competitors. That's why this Creative Competitor Analysis is an excellent sales PowerPoint presentation example.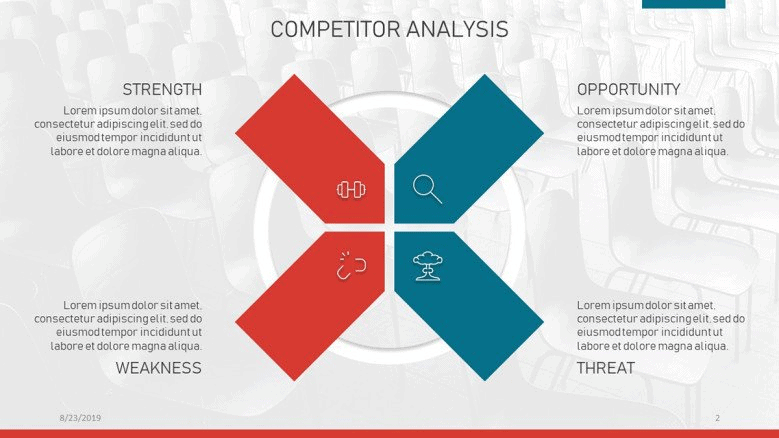 This SWOT slide in a straightforwards way to show your competitors' strengths and weaknesses. Take advantage of this information in order to create the perfect sales strategy to highlight your strengths and differential value.
Another great option is to focus on the customer. A great sales PowerPoint presentation example is this User Persona PowerPoint. By adding this to your pre-sales research, your team will have a more clear understanding of who's your ideal customer, and where their efforts should go to.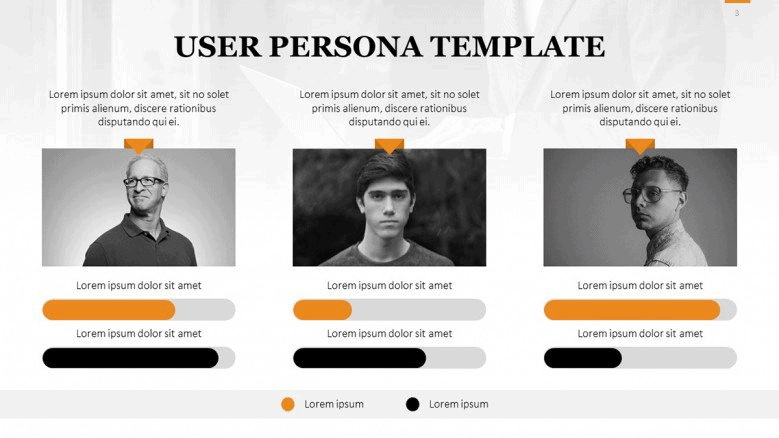 Another sales PowerPoint presentation example is one that focuses on Customer Journey. This will help you get insight into the minds of potential customers, and analyze and learn from the journey your clients go through when deciding to buy your product.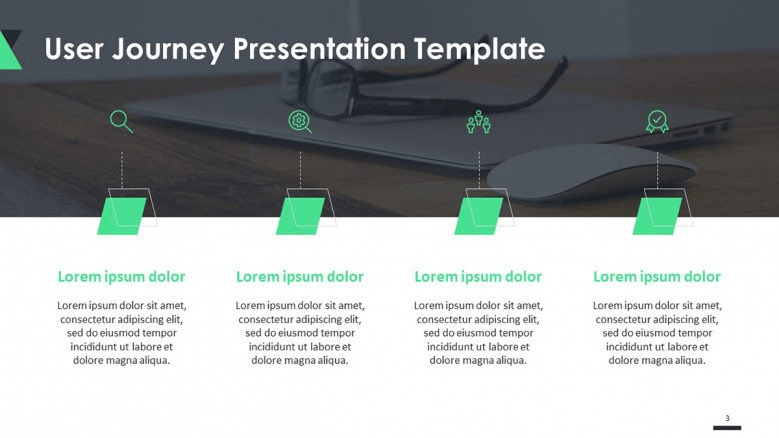 Sales PowerPoint Presentation Examples For Customer Engaging
Aside from the classic Pitch Deck, there are many other sales PowerPoint presentations examples you can get inspiration from. The best thing about sales presentations is that there are not many rules! As long as it gives your audience a good look at your product, it can become an outstanding sales presentation. If you're trying to give your audience a look into your business and how professional you are, any Corporate PowerPoint would be a great option for you!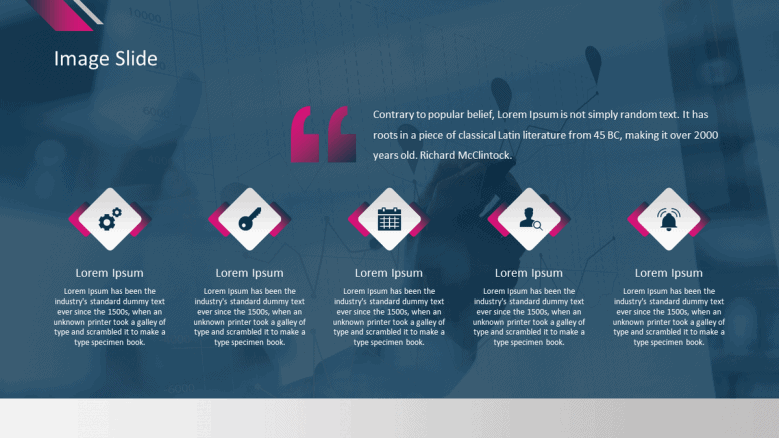 A demonstration is always a plus when trying to sell a product. Sadly, not every product can be fitted into a meeting room. That's why this PowerPoint Slides with Video is another great sales PowerPoint presentation example. A professional-looking background that doesn't distract from the main show -the video of your product- is a must!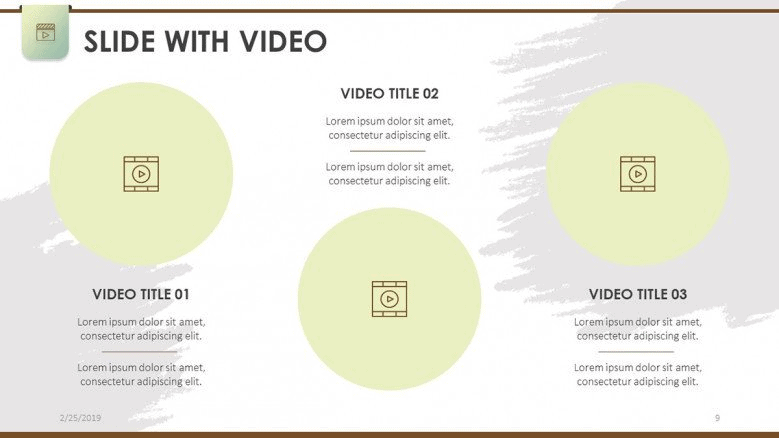 Another way to get a potential client on board is to give them a peek into your business process. This sales PowerPoint presentation of a Playful Process Map, for example. You can use it to show your production process, or even how they can expect the delivery of the product to be. If you're offering a service, a process map can a great way to show how the onboarding would be.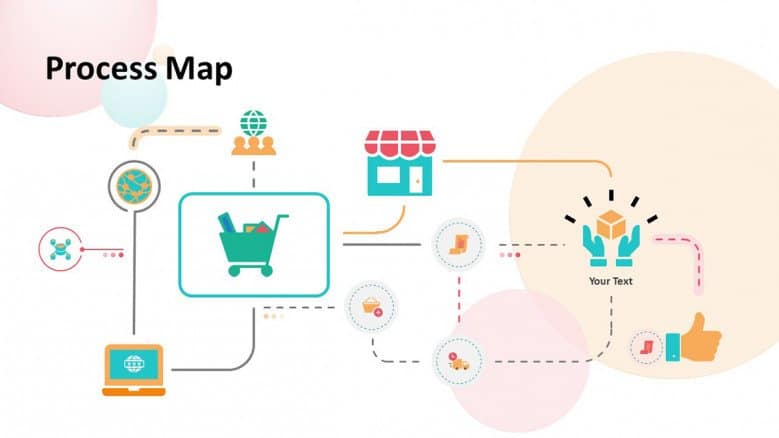 Sales PowerPoint Presentation Examples For Reviewing and Refining
Finally, there here are some extra sales PowerPoint presentation examples aside from the classic Sales Report. Key Performance Indicators, for example, are an easy and straight forward way to show where you're meeting the expectations and where you're falling short. This makes them an excellent choice when looking for ways to evaluate objectively how is your sales process going. This Creative KPI Scorecard is an amazing sales PowerPoint presentation example!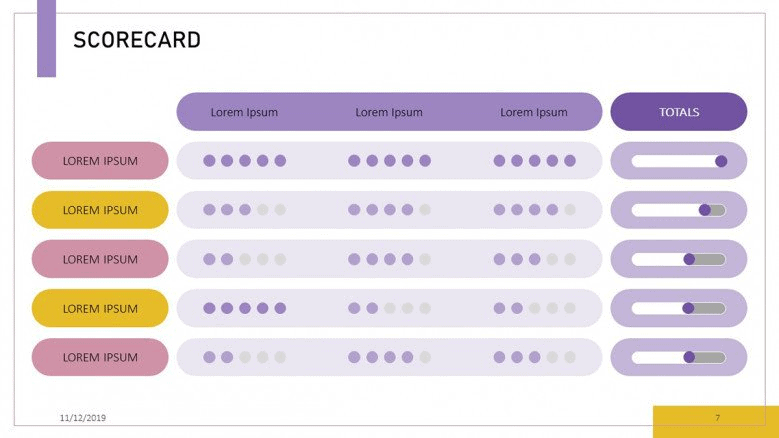 This Lessons Learned Powerpoint is also an option to take into consideration when looking at sales PowerPoint presentation examples. Whether a project went good or bad, meet your expectations or not, you can always learn something from it! Evaluate what went well in order to replicate it, and what went wrong in order to grow from it. A sales process requires constant work in order to tune it up and improve your strategy, so adding it to your post-sales presentation is a must.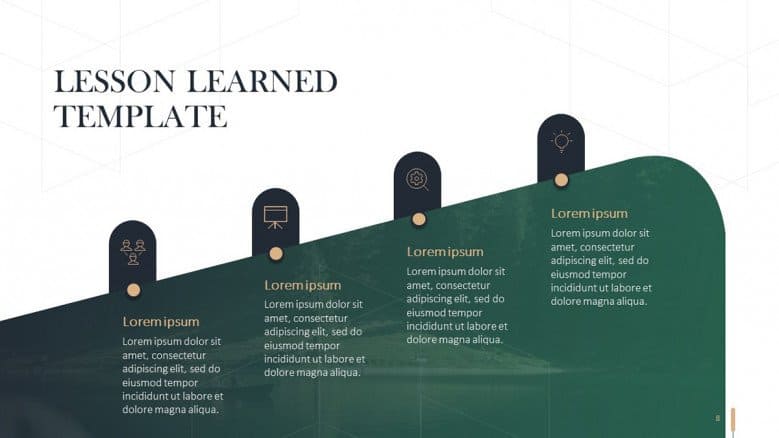 Make Your Own Sales PowerPoint Presentation
If you like any of these presentations, I've got some great news for you! These sales PowerPoint presentations examples are all templates that you can download for exactly $0. They are completely free for you to download at our Templates platform. You'll find not only these ones but also hundreds of other PowerPoint templates, completely at your disposal.
There's no one "official" way to make a sales presentation. What fits your sales pitch depends on your product and the audience you're trying to reach. But if there's one rule for a sales presentation is definitely to make it reflect your brand. Whether it is for a potential client or your team, your presentation should reflect your product's personality. How would you describe it? What do you want people to associate your brand with? Professional, sharp, and clean? Fun and playful? Bold and daring? Security and reliability?

A presentation is an amazing tool to convey a message about yourself too. Is an opportunity to share with your audience a certain image you want to convey. Luckily, our designers here at 24Slides can help you with that! 24Slides offers and amazing, 24-hour turnaround presentation design service. Our designers here will turn any presentation you give them into a unique masterpiece that reflects perfectly your brand and your message. Don't believe it? Check some examples of our designs, or even better, try it out for just $1!