Rebranding Checklist: 5 Aspects You Should Consider
If you're planning to go through a rebranding process for your company or product, you know it's no easy task! Your brand identity is so much more than just the way your product looks and your logo. And rebranding can be an excellent opportunity to showcase what makes you unique and engage with potential customers in a much more strategic way.
There are hundreds of sites where you can find step by step all the things you need to take into account when planning a rebranding process. However, there are still a couple of extra points that very few people take into consideration, and that can make all the difference! Keep reading to find a rebranding checklist of 5 critical aspects that people usually overlook in their design process.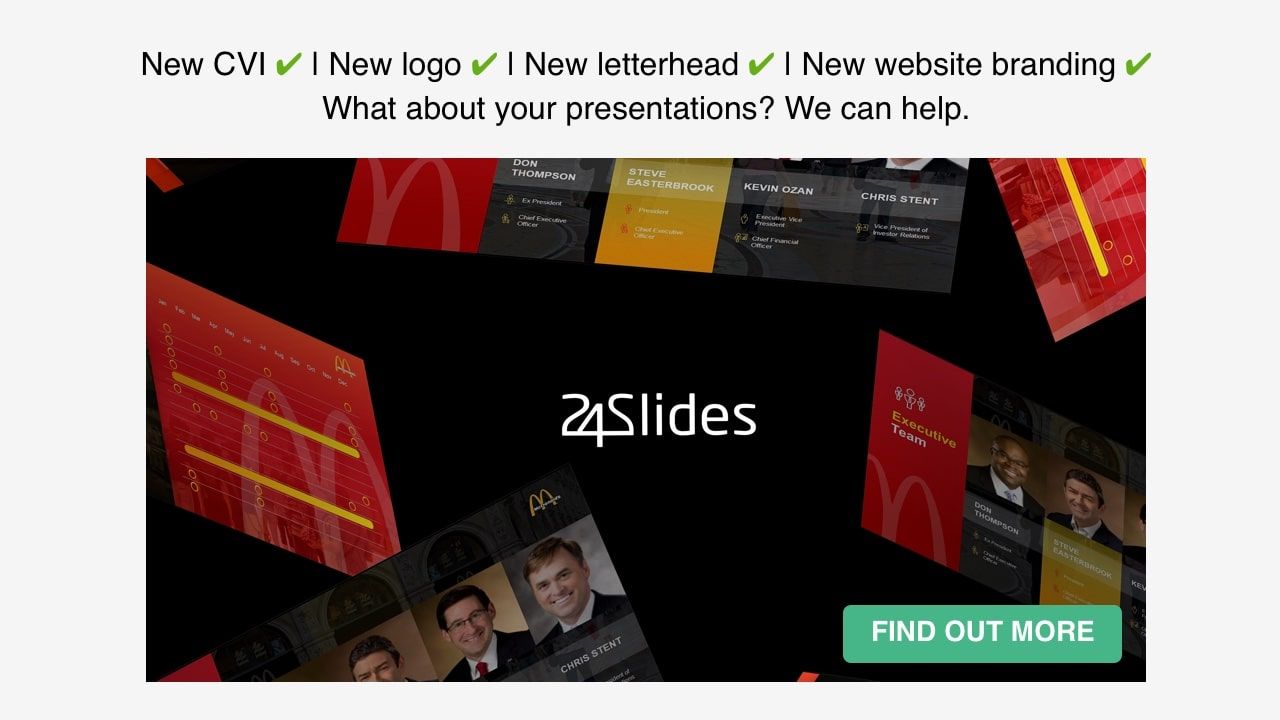 Why you should consider rebranding
Corporate identity is a key aspect of marketing for businesses of all kinds. Your logo, color scheme, design style, slogan, even typography… All these things (and more!) come together to build the way your potential customers perceive your brand. It's the perfect way to stand out from competitors and stay longer in your clients' minds.
The rebranding process happens when a company tried to change or update its already existing brand image. Companies can decide to rebrand for many different reasons. It can be to appeal to a new market segment they've found more promising. It can be because the management has changed hands, and there's a new vision for the business.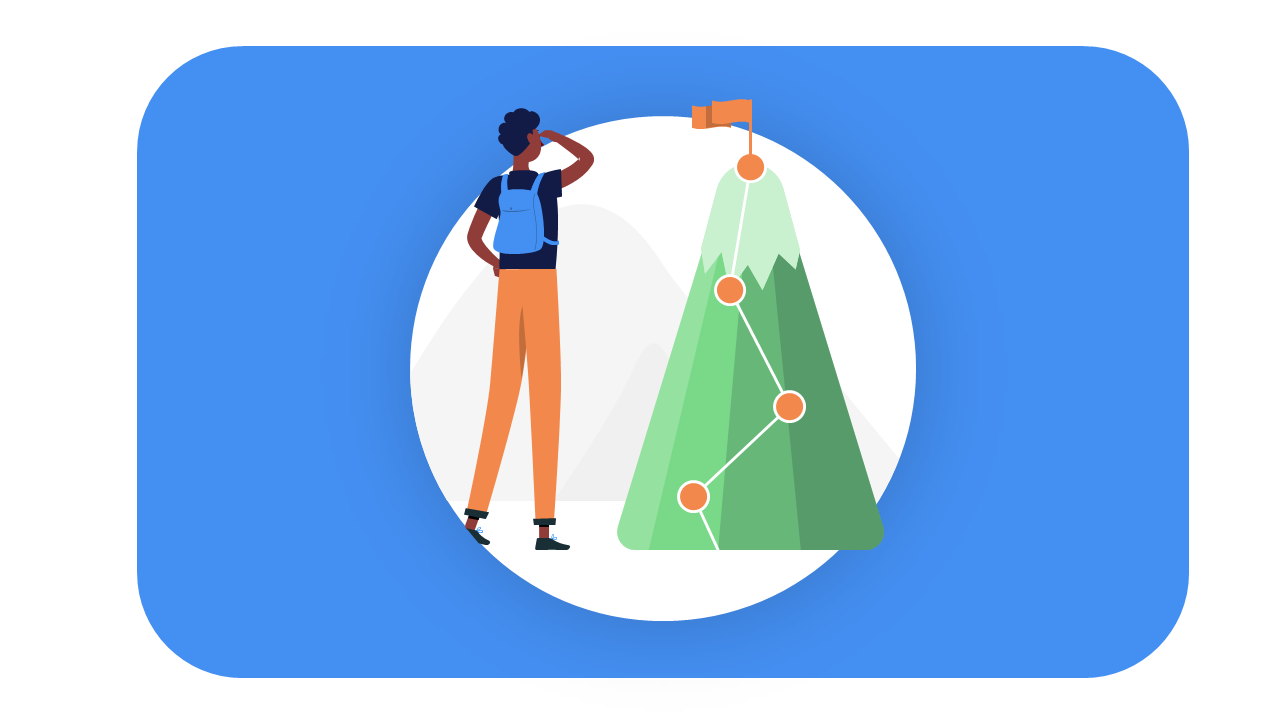 Rebranding is also very common for merging companies that need to find a new image to fit the new combined result. Or, on the contrary, many businesses rebrand because they've created a new business branch that will target its own market segment.
In any of these cases, there's one main reason why businesses go through a rebranding process. It is the only way to get a new, fresh, updated brand image that will play a strategic role in their marketing process. Your brand identity is your introduction card to your potential customers' minds. That's why companies invest so much into making sure their image reflects their brand perfectly and that it's always up to date.

Rebranding checklist: 5 aspects of rebranding that many overlook
When looking for a step-by-step guide, you will probably quite a lot of pretty practical branding checklists that will tell you all the design elements you'll need to take into account. Designing your logo, picking a color scheme, fonts, and so on are important steps, but this is only the graphic design aspect of it all.
All these design elements are not meant to be chosen randomly. Instead, they are meant to be strategically chosen to help build up the image you want your company to be associated with.
To work on your brand identity, there's one thing you must take into consideration: consistency! That's why it's is worth it to take a step back and really think through what you are trying to achieve with your rebranding process and what you are trying to convey through these visual elements. You should have a clear idea of both: what you want your brand to look like and what you want this image to convey.
Here you'll find a branding checklist of things you should consider beyond the graphic design aspects of it all. These might be easy to overlook when working on your rebranding process. However, going through them will help you create a more strategic and consistent brand identity to work with!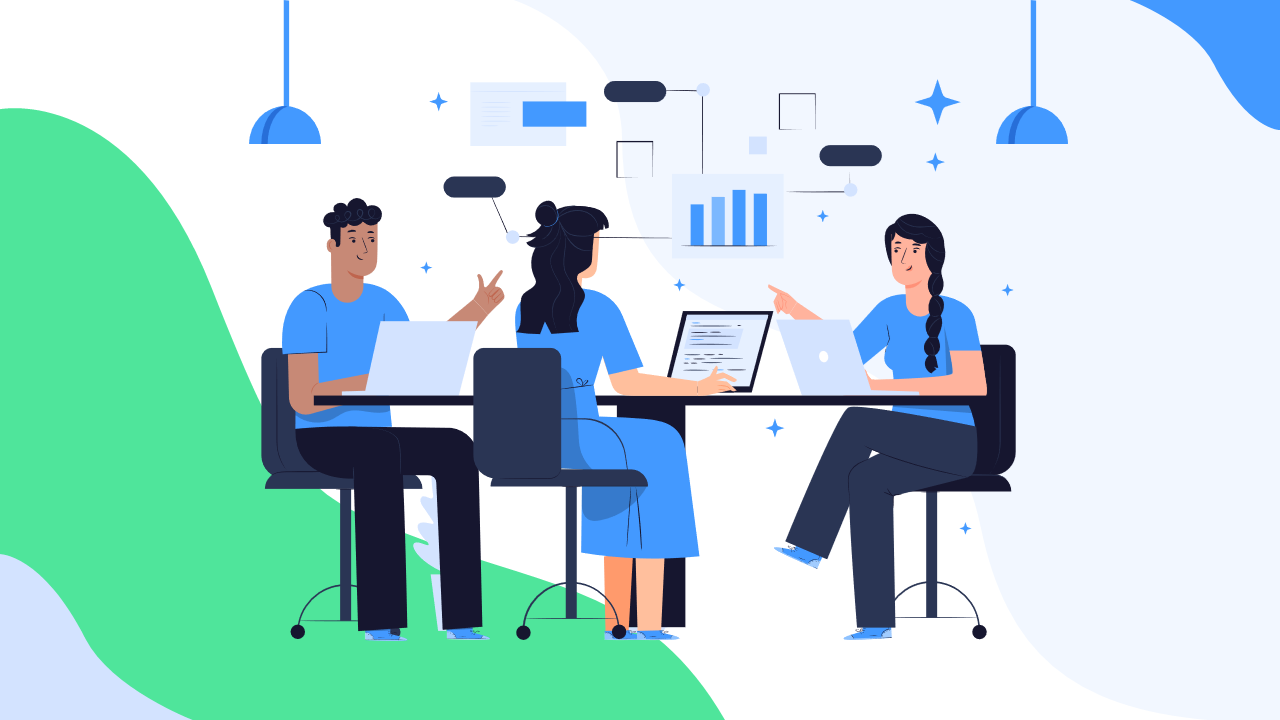 Aspect #1: Work on your Market Research
Having your target audience in mind is key to create an effective brand identity. And that's why it's first in this rebranding checklist! Think carefully about what market segment you're planning to appeal to with this change of image, and in what it should differ from your previous brand identity.
Doing careful market research can be of great use for this. Define exactly your target audience, what kind of product they usually consume, and what the competitors are offering. You'll be able to work through your rebranding process much more effectively when keeping your findings in mind.
You can also think about what's your company value proposition to add to your rebranding process. Have your value front and center when working on your rebranding process. It'll help you keep focused and think through and through what your design is trying to convey. If you're having problems defining precisely what you want your image to portray, you can use a Value Proposition Canvas to determine all the strengths of your product or service.

Aspect #2: Give your brand a voice
Your brand shouldn't only look a certain way, but it should also convey a specific image and voice. And, of course, this too should be aligned! Think about it this way. A bright-colored, playful design will probably convey youthfulness to your brand. Clean and minimalistic design can help you showcase a more sober, business-like approach. An earthy and green color palette and nature-theme design can work wonders for eco-friendly, natural products. Or, a pastel color scheme will help you convey relaxation, femininity, and luxury.
What values do you want your brand to be associated with? Thinking about your company's mission and vision is a great way to get the ball rolling. For a rebranding process, it's extra important to recognize what your brand is being associated with and why. This way, you'll be able to change and fix it for your new brand identity.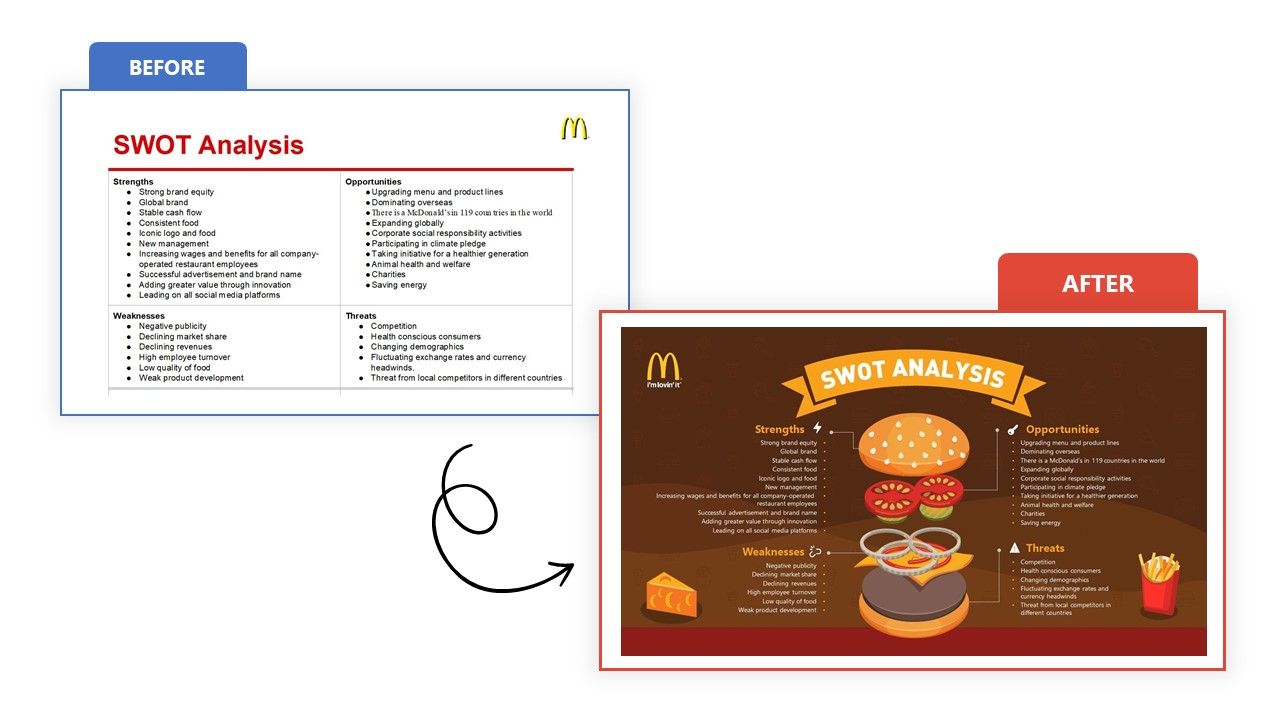 Aspect #3: Get your team on board!
Even if you develop your rebranding process all on your own, you're not going to be the only one working with it! That's why it's essential to make sure that everyone on the team is on board with the rebranding process. Branding guidelines, or style guides, are a must when trying to give your business a consistent brand identity.
Another great option is to work on a brand identity presentation. This way, you'll be able to introduce your whole team visually to your new brand identity.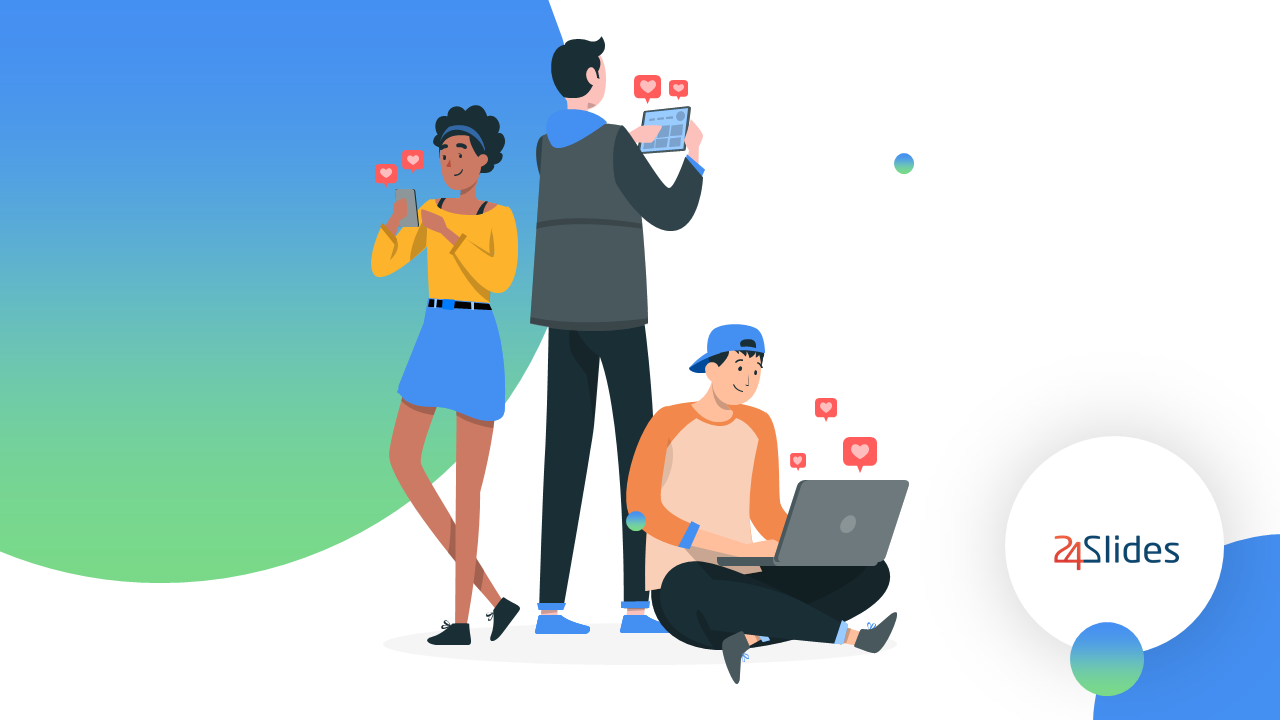 Aspect #4:Showcase your new brand image!
This is a point that many people overlook. However, it can play a huge role in how effective your rebranding turns out to be! It is especially important for those businesses with an already established brand image. Most people don't like change. So if you already have a well-established idea or a loyal customer base, it is vital to introduce them too to your brand new, rebranded corporate identity.
You can use it as an opportunity to highlight new product features or services and to display your company values. It's also an excellent opportunity to engage with your customers and nurture your bonds with them! If this sounds good to you, social media marketing is a great tool to take into consideration for introducing your rebranding to your audience.

Aspect #5: Get all your documents and presentations on-brand
Finally, the last thing people usually overlook in their rebranding process is the number of places and documents this brand-new corporate image should be reflected on! A rebranding process is not just changing your logo and your color scheme. It's updating your website design, your social media accounts, your e-mail marketing, and so on! It is a vital step in order to create true consistency with your rebranding process.
And of course, this includes documents and presentations! Especially in the case of sales presentations, your slide design is the first impression you'll give to your potential customers. It's essential to not only have a professional, clean design, but also one that really focuses on you conveying your brand identity. Presentations are an outstanding chance for brand promotion. And to make sure your name sticks to your audience's mind, there's nothing better than adding some visual appeal to it.

Leave your rebranding process in the hands of professionals
Working on a rebranding process can be a tiresome process. Especially if you have tons of documents and customized presentations, taking all of them and getting them in line with the new brand guidelines can be pretty tedious. Even worse, it takes precious time away from your design team's regular tasks, and it'll probably take a long time to go through.
So why not let professionals take care of it? 24Slides designers will make sure that all your presentations are perfectly on-brand and that they convey all your company's values perfectly. From sales presentations to infographics to even videos, 24Slides got you covered! Whether you want a quick fix or complete rebranding work done from scratch, our designers are trained to work with some of the biggest companies all around the world!